January may be the time that we all decide to start out fitness goals, but why wait till then? Especially when there are some seriously saucy early Black Friday deals that you can get your hands on, right now!
Whether you're looking to build your strength, develop muscle or even lose a few pounds, you'll be pleased to hear you don't have to spend a fortune on a home gym to achieve these goals. In fact, all you really need is a pair of dumbbells, adjustable weight bench, resistance bands and you're good to go! What's even better is we've found all of these bits of equipment for under £150, so you can start your fitness journey today without breaking the bank.
Check out our top picks below and don't forget if you want to add further items to your home gym, then check out the Black Friday sales currently on at MiraFit, Primal Strength, Bulldog Gear, Again Faster and Decathlon.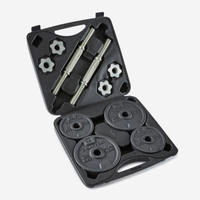 Corength Adjustable Cast Iron Dumbbell Set 20kg: was £49.99, now £45.99
The saving may not be massive on these dumbbells, but it's one of the best affordable adjustable sets out there, and durable too. Ideal for a full-body workout, building strength and muscle.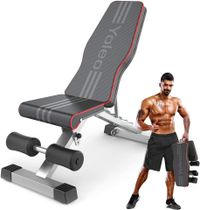 Yoleo Weight Bench: was £99.99, now £66.93
Save 33% off this adjustable weight bench. Use it alongside your dumbbells to hit different parts of your upper body, as well as for lower body exercises too.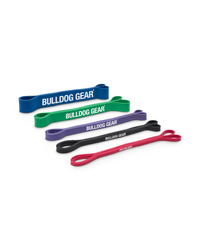 Bulldog Gear Resistance Bands Set: was £66, now £32.40
Save over £20 on this set of three resistance bands, ideal for using alone to develop your strength and muscle, or alongside a pair of dumbbells to increase their resistance further. In this set you get three - one green band (20-55kg), a purple band (10-35kg) and a red band (2-16kg).