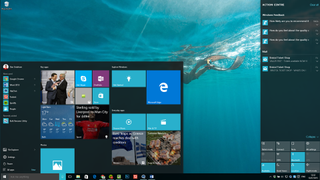 What's great about Windows 10?
Windows 10 has now been out for nearly two months. If you haven't upgraded yet, remember that existing Windows 7 and 8 users automatically receive a free Windows 10 upgrade. It's good news if you're planning on buying a newWindows 10 laptop, too.
So what's it like? Well broadly-speaking Windows 10 keeps the best Windows 8 features while bringing back the things people missed from Windows 7.
We've had extensive time with the operating system, so are the best Windows 10 features you'll find.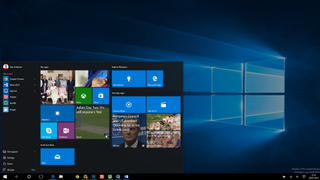 A new look for Windows 10
The Start menu makes a welcome return after its absence from Windows 8 and 8.1, enabling you to access all of your apps and settings in one place, with Live Tiles giving you information at a glance.
Despite appearances, the Start menu is almost exactly the same in function as the Windows 7 Start menu, just with the addition of the Live Tiles.
The design language feels refined – windows borders are smaller, for example – but the innovations are subtle. You can also adjust the size of the menu to suit smaller touch screens or vast desktop displays.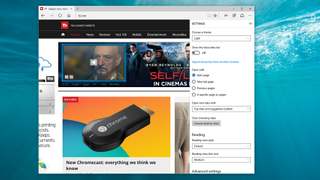 Windows 10's default browser is Microsoft Edge
Internet Explorer is still in Windows 10, but it's now just for backwards compatibility; Microsoft Edge is the new browser in Windows 10, and where it really impresses is in its performance – pages render quickly, making the most of those with a super fast internet connection.
When browsing, you're able to select anything and 'Ask Cortana' about what you've highlighted by right-clicking.
This brings up a sidebar where search results appear. There's also a built-in note-taking mode, so you can save and annotate webpages, plus a reading mode that strips away the content you don't need when reading an article.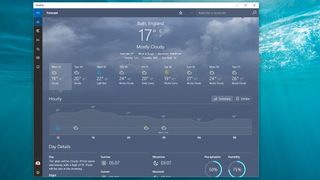 Windows 10 Universal apps
Microsoft is going big on Universal apps – apps that work both on Windows 10 for desktops and laptops and Windows 10 for Windows Phone. There's a new Windows Store with a revamped design, and it'll house both desktop apps as well as Universal Apps.
The quality of the built-in apps is way better. As well as Weather, Mail, Sports, News and more there's also a new Photos app that provides you with a complete back catalogue of your photos, as well as editing and filter capabilities.
The new apps are much better at catering for both touchscreen input and mouse and keyboard control andthey'll work better on the desktop thanks to the new windowed mode.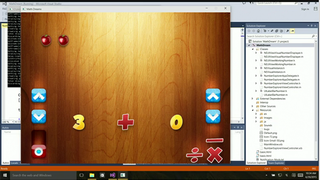 Windows 10 apps can come from OS X and Android
Developers didn't want to write specific apps for Windows before - it was too much effort for too little gain. Microsoft is hoping to change their minds now though; it has new developer tools that make it easy for developers to port their apps from iOS and Android.
Expect to see many more apps in the Windows Store. Twitter, Evernote and Netflix are launching new Universal apps in the Windows Store in time for the launch of Windows 10.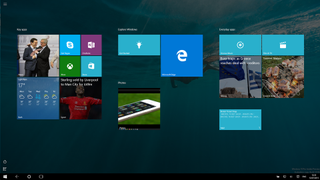 Windows 10 Tablet Mode
Microsoft is hoping a lot of tablets are sold in the coming years, and Windows 10's Tablet Mode will make using them easier than ever – simply detach the keyboard and the desktop prepares itself for touch, the Start menu becomes the Start screen, and apps appear full screen, too.
The Taskbar also changes to be more touch-friendly – the icons are more spaced-out, while the pinned app icons don't appear at all – and you can just cycle through them in Task View.
Windows 10 Tablet Mode could make a big difference for laptops that double as tablets and large all-in-ones. Not everyone needs good touchscreen support but plenty of people do.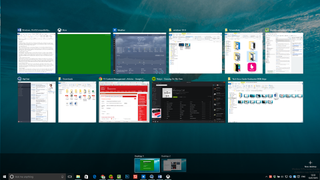 Windows 10 Task View
There has always been Alt+Tab to switch between open apps, but over the last two decades Microsoft has dabbled with various other methods including Windows+Tab and a switcher menu in Windows 8. Now we have Alt+Tab, Windows+Tab and a new thing called Task View. This takes you to an app overview where you can use your mouse to select the app you want.
Windows 10 also now includes multiple desktops (these have been in Apple's OS X for a little while). An icon in the bottom right enables you to add another desktop, so you can have one screen for your email perhaps and another for Photoshop.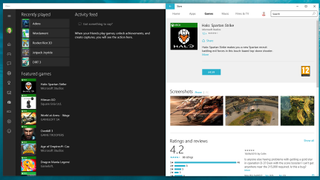 DirectX 12 is coming to Windows 10 for faster gaming
An exciting aspect of Windows 10 is the accompanying release of gaming platform DirectX 12. It's the first time we'll see a focus on improving performance. There will be a reduction in processor overheads when running games, with Microsoft insisting DX12 will cut CPU loads by 50 per cent.
More good news is that it should be compatible with most recent graphics cards and be pushed out across PCs, mobile devices and the Xbox One. Game developers will also be able to significantly push the limits of what's possible with graphics in-game.
If you're a keen Xbox gamer then you have more reasons than ever before to get yourself a Windows 10 computer: the primary one is the ability to stream gameplay from your console right to your desktop.
The Xbox app for computers is getting a revamp too, and a version of Windows 10 will form the basis of the Xbox One's next major software update.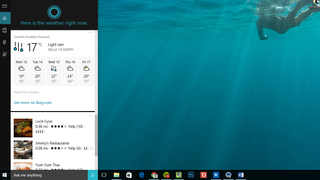 Windows 10 Cortana
Cortana can search the web smartly for you, remind you to pick up the milk, manage your schedule, tell you about traffic delays and more besides: it's becoming one of Microsoft's most promising products and it's built right into Windows 10.
Cortana can show you Google Now-like contextual information and help you interact with your apps, such as playing the music you want or beginning a PowerPoint presentation.
Microsoft is busy rolling out Cortana to other devices - there are eveniOS and Android versions on the way.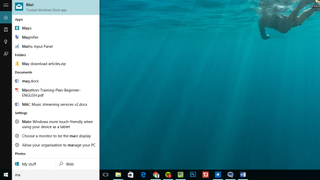 Windows 10 Search
Windows 10 has a search bar located on the taskbar, which is very handy. Although you could search within the Start menu on Windows 7 and Windows 8, results could often be patchy (more so in 8 than 7). Thankfully this is no longer the case in Windows 10 and you can find apps, settings, files and folders easily.
If it's a web query you type in to the bar, Windows 10 will suggest web searches for you that you can then initialise in your default browser - it will use Bing, though you'll still find what you want. Bing isn't that bad.
Windows 10 Aero Snap
Snapping windows to the edge of your screen has been a feature since Windows 7 and it's now been improved through the addition of four-way Aero Snap; the ability to pin four windows to the corners of your screen.
It's hardly a groundbreaking feature, but it is an extremely useful one. Apple obviously thinks it's a pretty decent feature, too, as it's included the capability within OS X El Capitan. Sometimes it's the simple features that are the best.
Liked this? Why not read Best Windows 10 laptops and tablets.