Apple Event 2022 roundup: all the releases as they happened including iPhone 14, Apple Watch 8 and AirPods Pro 2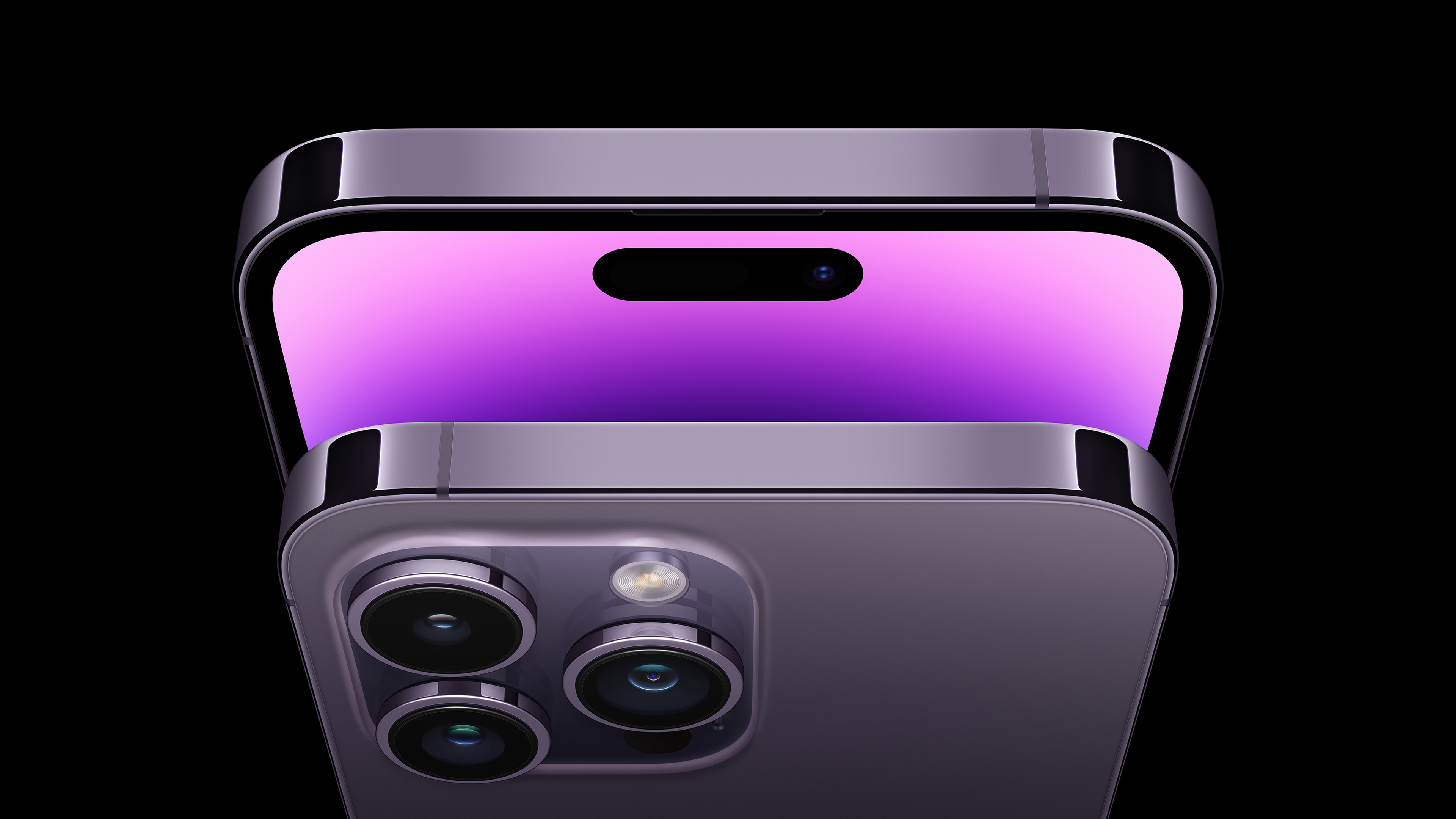 Well, the Apple event certainly delivered on its promises. In 90 minutes, Apple blasted out the products we were hoping to see with only a few small surprises. We got three new Apple Watches, four new iPhones and a new pair of AirPods Pro.
The Apple Watch Series 8 looks like a nice progression from the current model, while the Apple Watch SE gets a big bump in performance to make it the perfect offering for those looking for their first Apple Watch – especially kids. The rugged, outdoors Apple Watch came too but not with the name we expected. Rather than Pro, this is the Apple Watch Ultra, a name that feels fitting considering it's designed for everything you'd find in an ultra marathon, and then some.
The update to the AirPods Pro was a maybe for this event but luckily arrived and it came with our full wishlist: better noise cancellation, better battery and spatial audio. The new H2 chip has given these earbuds much more power and intelligence while there were also some clever updates to the case, to allow you to charge it easier and find it easier.
Finally, it came to the iPhone 14. As expected, there was no iPhone mini this year but there was the iPhone 14 Plus. This is a larger 6.7-inch version of the iPhone 14 that offers not just extra screen real estate but also an improved battery. The satellite communication forms part of an emergency SOS system and is available on all the new iPhone 14 models.
The iPhone 14 Pro models did indeed feature a new pill-shaped camera hole on the front but this has been worked into the software in a new Dynamic Island. Both the iPhone 14 Pro and the iPhone 14 Pro Max appear to be identical aside from their screen size, which is 6.1 inches and 6.7 inches respectively. The screens are even brighter than before with 1600-nits peak brightness in HDR and 2000-nits peak brightness outdoors.
What we didn't see was the subscription options here, which is a shame. In fact, there was little talk about software and services at all in this face-paced event. There was also no 8K video, no USB-C charging, WiFi 6E or telescopic zoom lenses.
One final surprise was that iPhone 14 models in the US would not feature SIM trays for the first time, instead relying on eSIMs. However, it seems models internationally (including the UK and Australia) will still feature both Nano-SIM trays and eSIM.
Most of the new products are either available to pre-order now or on Friday 9 September, with availability from Friday 16 September. However, the Apple Watch Ultra and the new AirPods Pro won't be available until 23rd September and the iPhone 14 Plus isn't shipping until 7 October.
Below you'll find a summary of the event as it happened. We've added in a little more detail where it is relevant, as some of it was too fast at the time.
If you missed the Far Out event it can still be streamed on the official Apple Event webpage and Apple's YouTube channel. If you own an Apple TV you can also watch the show on that, too. you can also watch it here below.
What products were launched?
iPhone 14 - Adds crash detection, improved cameras, satellite emergency connection
iPhone 14 Plus - 6.7-inch screen, up to 26 hours video playback
iPhone 14 Pro - 48MP camera, always-on display, A16 chip, ProRAW shooting
iPhone 14 Pro Max - Same great features as the Pro, 6.7-inch display
Apple Watch Series 8 - temperature sensor, crash detection, 36-hour low power mode
Apple Watch Ultra - 49mm case, 2000nits display, 60-hour battery, 100m waterproof
Apple Watch SE2 - Faster performance, crash detection
AirPods Pro 2 - Improved noise cancelling, spatial audio, longer battery life
T3 opinion pieces
---
Refresh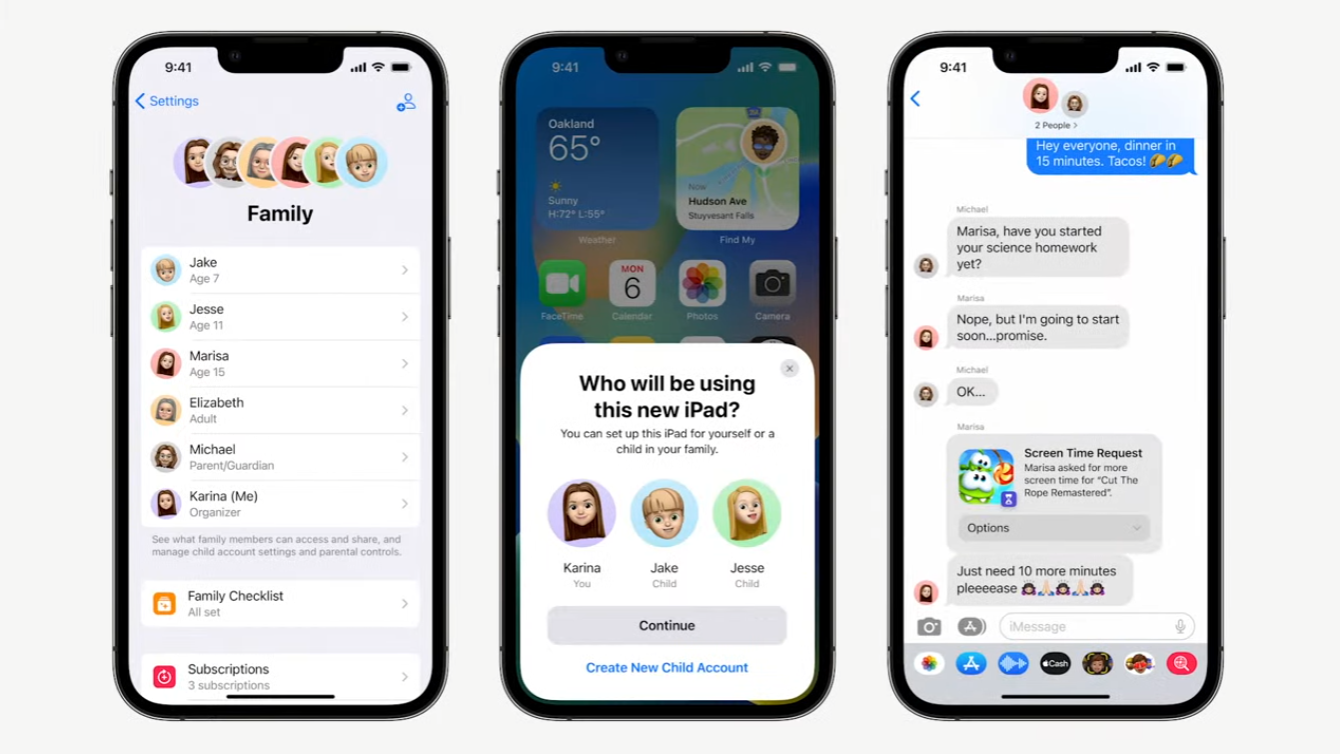 iOS 16 is about to deliver iPhone users some great new features
The one thing not a lot of people are talking about in regards to the Far Out Apple event is the public launch of iOS 16, which will ship with the new iPhone 14 handsets.
The lack of talk is quite understandable, really, as iOS 16 has been around in beta form for months and its big new features written about at length, but it is in my mind worth remembering that it's about to deliver a big experience upgrade to iPhone users across the globe.
Indeed, T3's own writer Carrie Marshall has been using the iOS 16 beta and has previously noted that "it's made me really excited about the iPhone 14" and that "iOS 16 feels so much fresher and more personal".
Highlight new iOS 16 features include:
1. A new lock screen – more personalisation
2. Messages upgraded – edit sent messages
3. New enhanced Apple Maps – multi-stop routing transferable over Apple devices
4. More family sharing options – screen time requests and a family iCloud photo library
5. In camera app translation – Google Lens-style translation within Camera
There's plenty more, too, including extra memoji, paste edits in photos, more fitness tracking without an Apple Watch and a cool new 'Handoff' feature, that lets you seamlessly transition calls between Mac, iPad and iPhone.
Obviously, the easiest way to get all these new features out of the gate will be to upgrade to iPhone 14, but iOS 16 will come to at least recent previous gen iPhones at some point, so even if you're not planning on a hardware upgrade this year, eventually you'll be able to benefit from this iOS 16 goodness.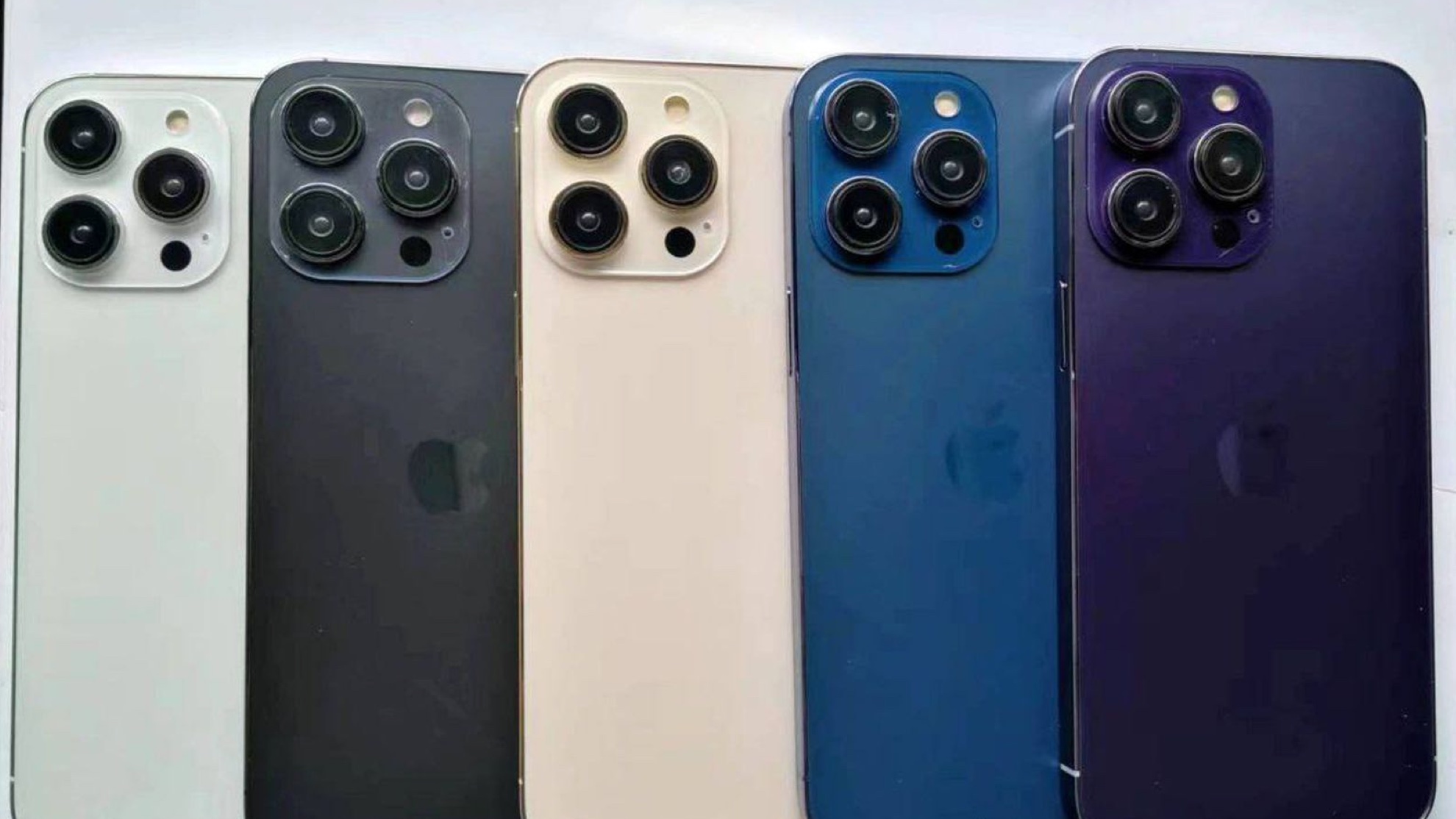 Let's talk iPhone 14 models
As T3 has reported on at length, this year Apple's iPhone 14 range is expected to deliver four models. These iPhone 14 models include:
1. iPhone 14
2. iPhone 14 Plus/Max
3. iPhone 14 Pro
4. iPhone 14 Pro Max
Now, the eagle eyed among you will notice that there is no iPhone 14 Mini in that list of handsets, and that's because every rumor we've seen break cover so far points to Apple ditching its small form factor handset this year. It looks like there will be no successor to the iPhone 13 Mini.
The iPhone 14 Mini is being replaced in the line-up with the iPhone 14 Plus (which also might be called the iPhone 14 Max), which will offer the same spec as the standard iPhone 14 but with a bigger screen.
This will give us two iPhone 14 screen sizes. The 6.1-inch screen option available on the iPhone 14 and iPhone 14 Pro, as well as a 6.68-inch screen option available on the iPhone 14 Plus/Max and the iPhone 14 Pro Max.
The obvious take away from this is that lovers of big screens are going to be well served with the iPhone 14 range, but those who prefer compact devices will not have an option.
I personally don't feel that 6.1-inch devices are particularly small, even though I admit they aren't exactly pocket bursters, and I do feel that 6.7-inch screens, especially with a case on, are definitely too big to comfortably fit in a pocket. So I have mixed feelings here.
Clearly, the iPhone 13 Mini didn't sell well enough for Apple to consider keeping it. If only Apple could offer a foldable clamshall iPhone that delivered flagship specs in a compact, pocket-friendly form factor!
*Klaxon* Apple Store is down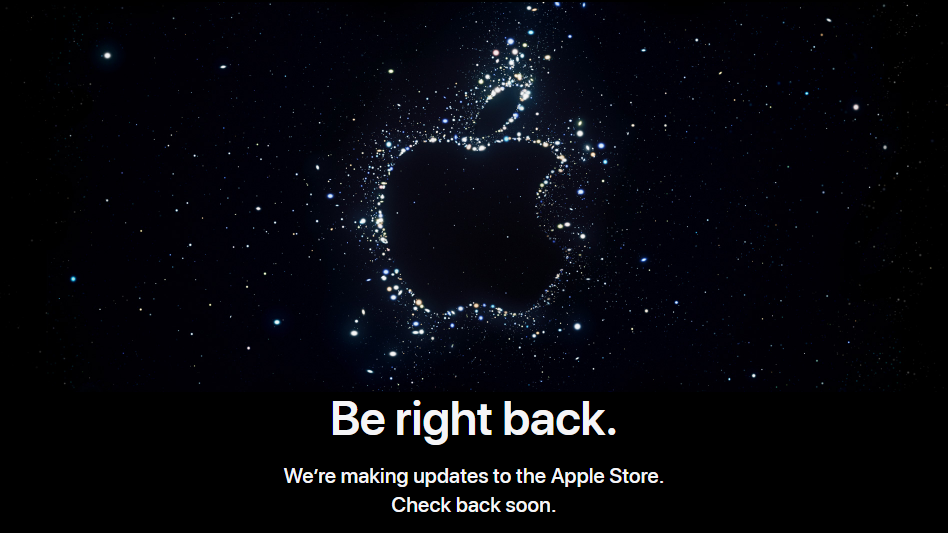 The Apple Store is down, I repeat the Apple Store is down. Not that I'm highlighting this as a nuisance to your day if you were hoping to, say, go and buy a new MacBook. Quite the opposite: as anyone who's been in this game for some time will know – whether consumer, fan, analyst, pundit, journalist, whatever – the Apple Store going dark ahead of an Apple Event means it's getting loaded with new products.
This clearly means the Far Out event today is very much product focused and whatever is announced will be on the Apple Store later today, around 8pm, for you to pre-order. That's about the time we'll know whether everything announced will be available immediately, in a couple of weeks, or if there will be longer delays for particular products (as is the rumour for certain iPhone 14 handsets).
Good morning Mr Cook!
Apple's head honcho and CEO, Tim Cook, is up bright and early and "looking forward to a stellar Apple event".
It's all sunshine and rainbows, delivered with pride, as his lovely snap shows in his Tweet (embedded below).
Quite the moment to capture an actual rainbow in the sky above the rainbow-topped stage that's central at Apple Park for this year's event.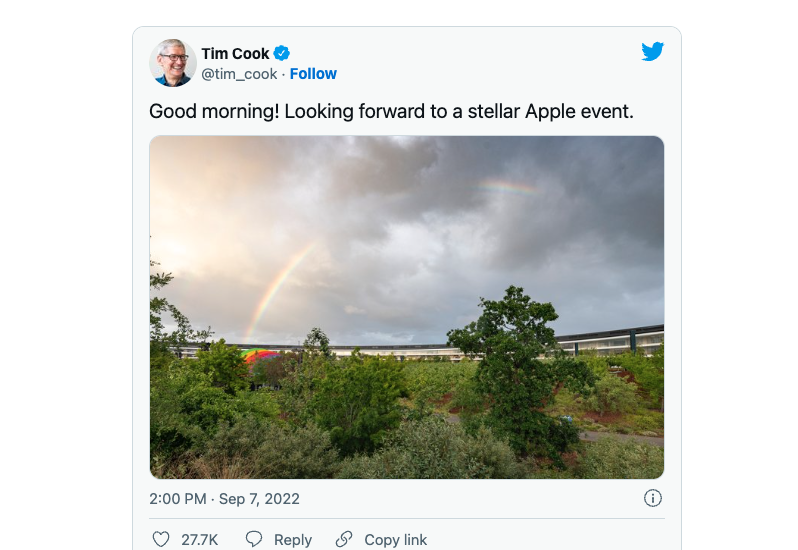 About that weather, Tim...
Much as I love a classic rainbow, the forecast for Cupertino for today's Apple event – which, as you can see from the stage in the previous post, is to be held outside – is set to potentially exceed 38C/100F. That's more sunshine and sunshine than it is sunshine and rainbows.
Poor ol' Lance Ulanoff, TechRadar's US Editor-in-Chief (a sister site to T3 as part of Future Publishing), has an even less favourable read on his Apple Weather, with the mercury allegedly rising to 105F/40.5C (see Tweet below). Yikes.
The only thing hotter than that will surely be the new Apple products revealed later today, right?!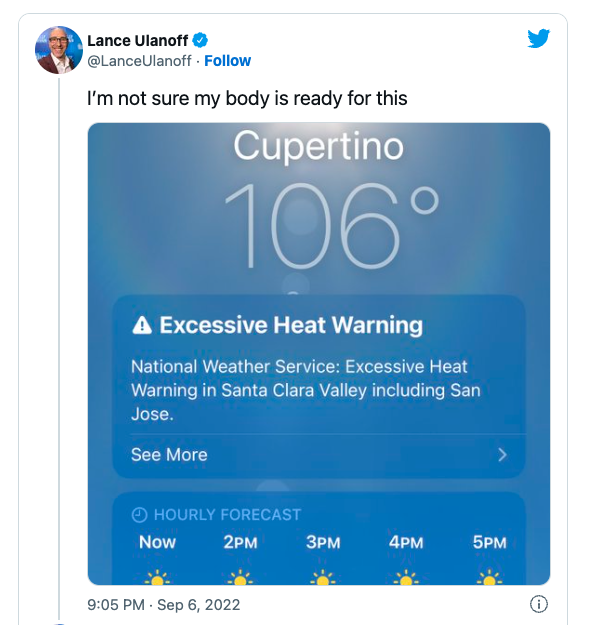 Two hours to go!
With around two hours to go until the big unveiling, the web is starting to simmer with excitement and Twitter in particular is full of buzz.
So far some people are discussing potential upgrades while others are talking about what these devices could spark in the long run, but most are simply raving about the dedicated Apple Event like button.
More excitingly, we are starting to see some images come of people making their way to the event!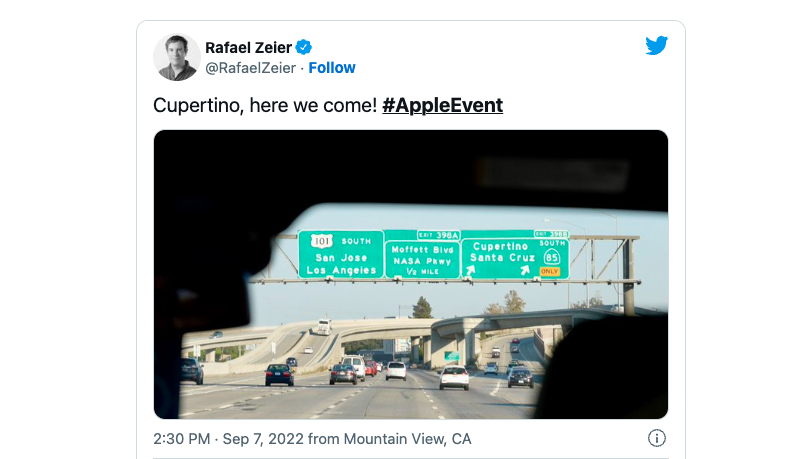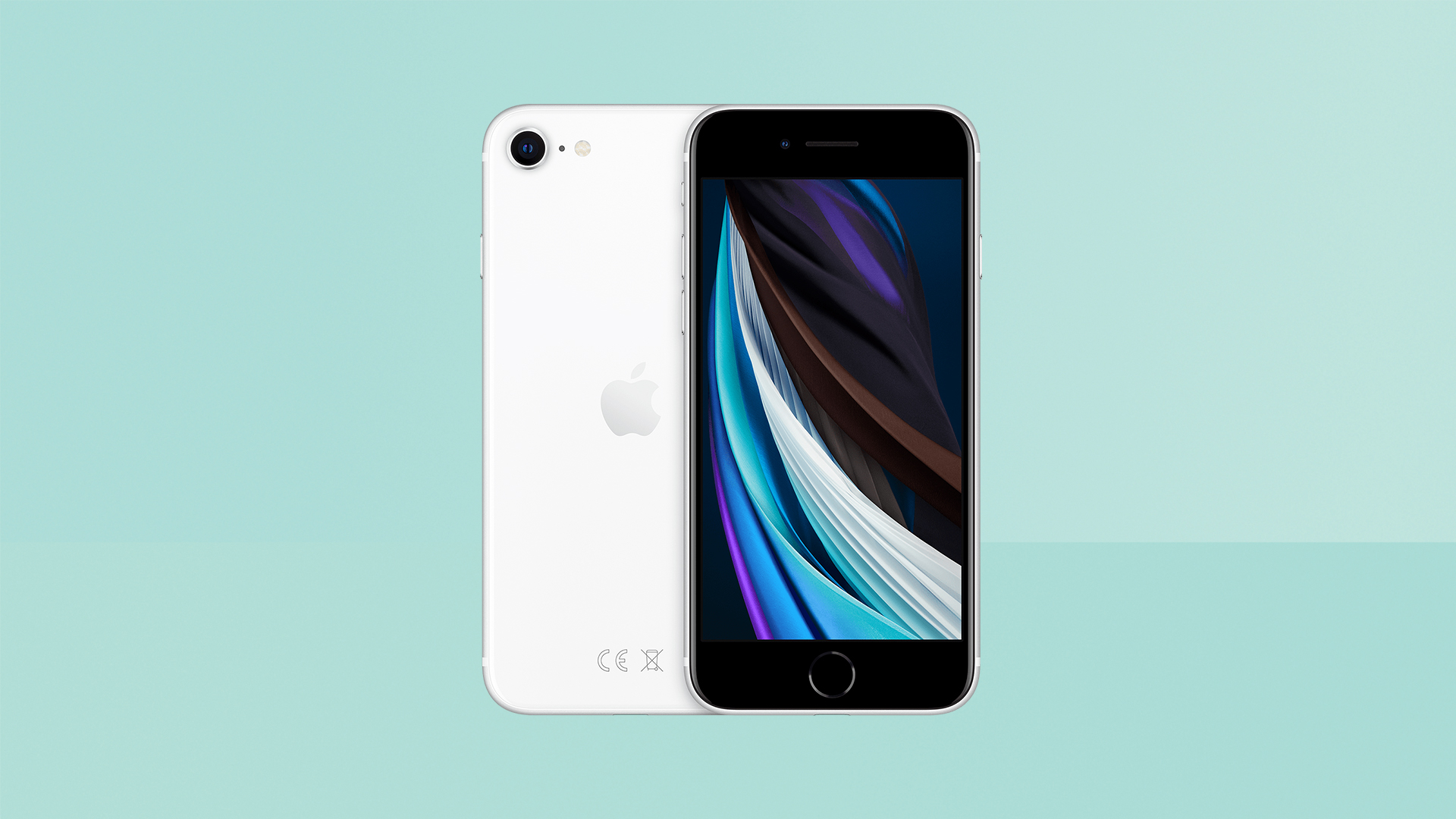 As one door opens another door closes
As you might expect, when Apple releases a new series of smartphones, they're likely to discontinue another shortly after, as they did with the iPhone XR in 2021. The oldest iPhones will naturally drop in price but they used to lose out on new iOS upgrades as well, but iOS 16 should work with handsets as far back as the iPhone 8.
If you're on a tight budget, the oldest iPhone still isn't actually the way to go. Currently, the iPhone SE is your best bet. It's super small in size and palatable in price with fast performance and a surprisingly good camera system.
Earlier in the year, T3 Editor-in-Chief Mat Gallagher wished for another smaller model to come along this year saying "the perfect phone would be an iPhone mini pro. The small form factor with all the cameras and ProMotion screen quality of the pro models." But by the looks of things we are out of luck on that one today!
Things are hotting up in California
People are starting to arrive at the Far out Apple Event in Cupertino, California. Photos are slowly but surely popping up on Twitter of green lanyards and bright blue skies.
We're just over an hour away now folks so the wait is almost over for the grand unveiling of the new iPhone 14 models and the Apple Watch Series 8.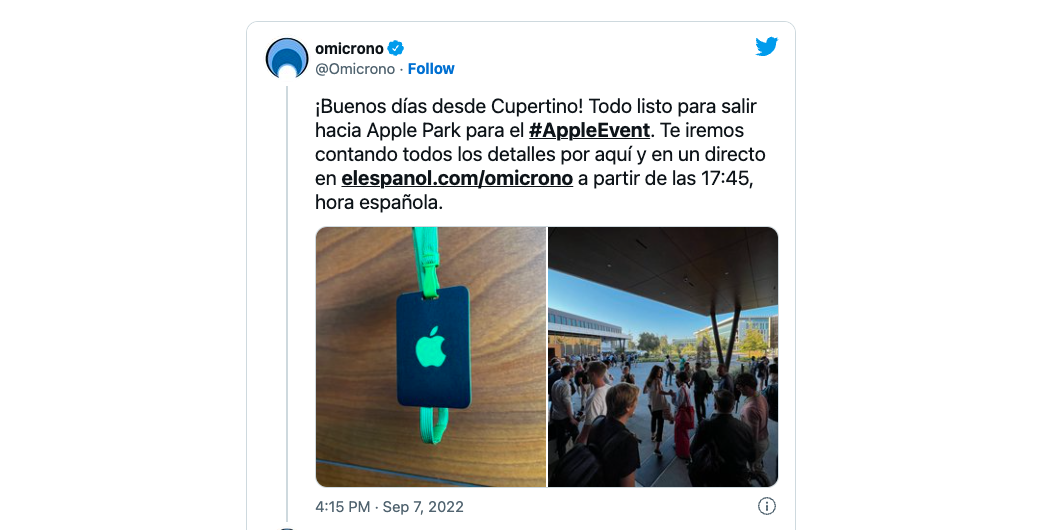 Lots of people are on the ground
It's really kicking off now, shots from Apple Park are flying around social media, including these stunning snaps...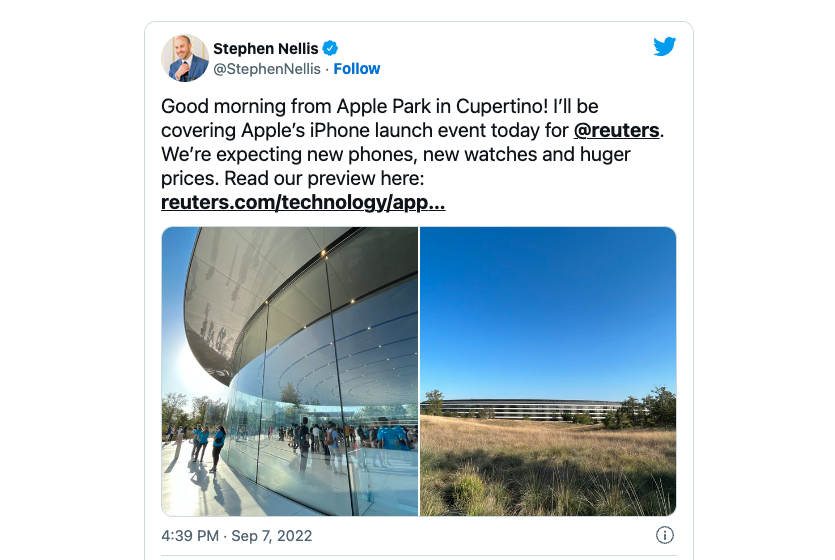 Green lanyards, green iPhones?
A sea of green lanyards over at the Apple Event makes us think there could be some fresh green iPhones on the way very soon...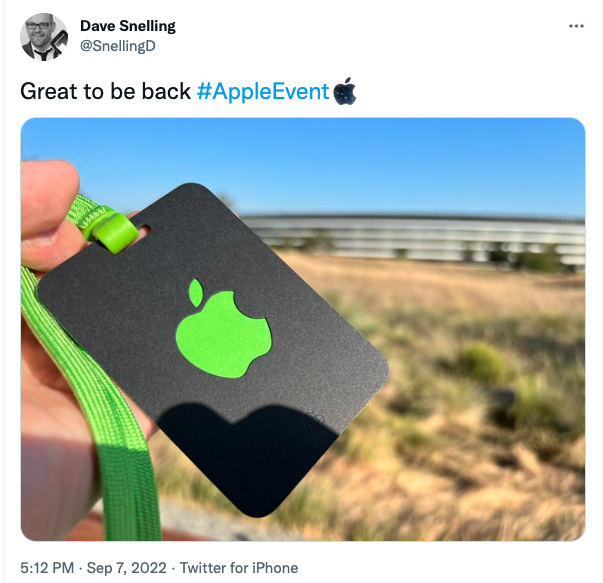 iPhone 14 features I'm excited for
It's Mat Gallagher back with you here, taking up to and through the full Apple Event. I'll be typing as fast as I can, trying to keep up with the tremendous pace that I expect is going to come for tonight's (today's) announcements. You'll have to forgive the typos, as I'm sure there will be many.
Before we start though, this is what I'm looking forward to seeing...
I can't wait to see that new pill-shaped hole (or is it two holes with just black in between) for real. It's the one thing that's going to make the new iPhone 14 (probably the Pro only) instantly recognisable.
I'm excited to see the iPhone 14 Plus – the large screen consumer version. Though I did love the iPhone mini, I really think this phone has the potential to do huge numbers for Apple.
I want to see the new camera modules on the iPhone 14. A 48MP sensor on the main camera gives the potential for 8K video, which is amazing, and I'm sure it will deliver even better stills too.
I'm intrigued to see what the satellite communication can offer, as it sounds like a potentially big step for Apple devices.
Plus, I'd love to see USB-C on the iPhone too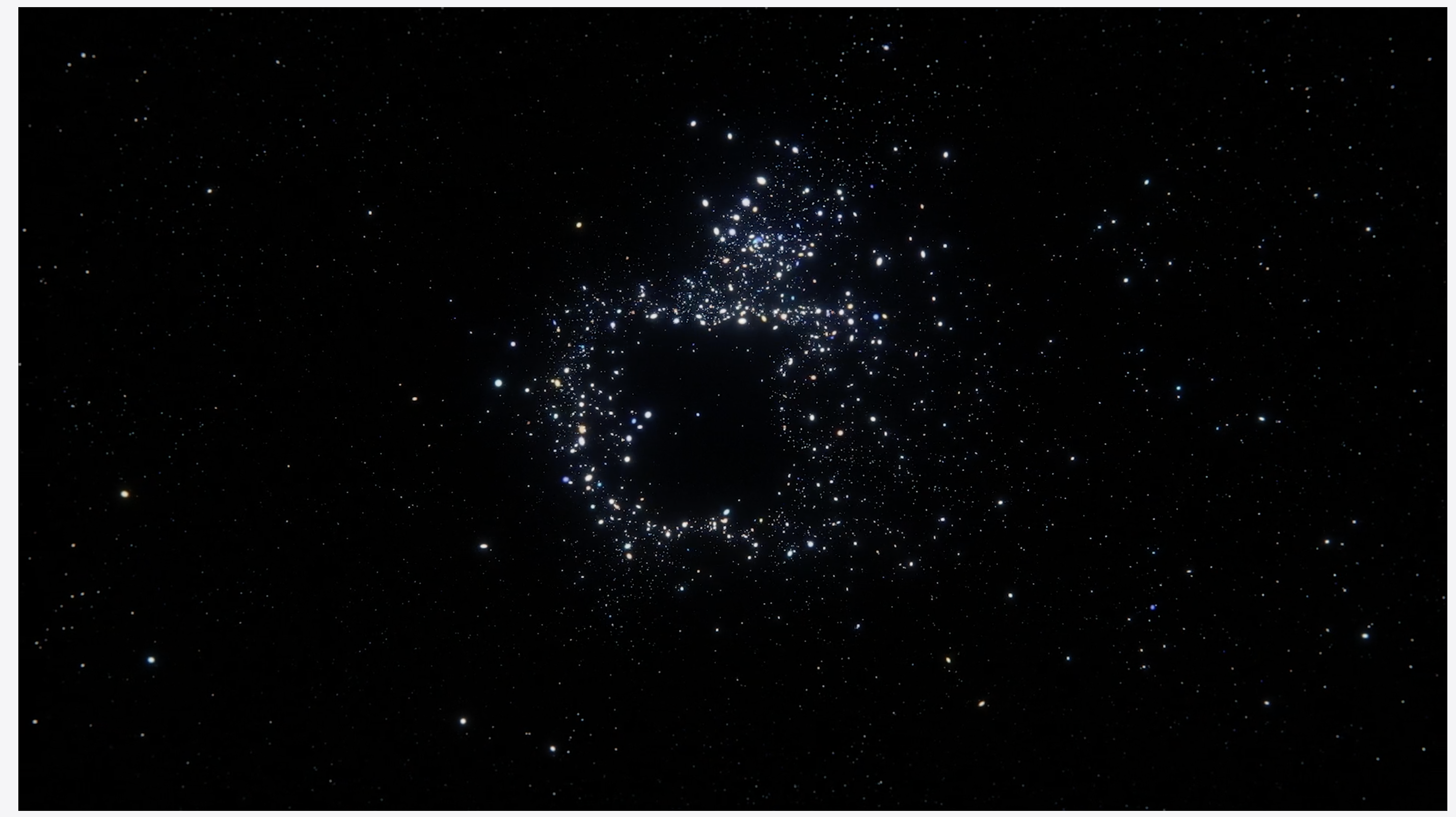 10 mins to go!
It all starts now. The video is now live to Apple's home page with music playing and the Apple logo made of stars moving in and out. The excitement is palpable!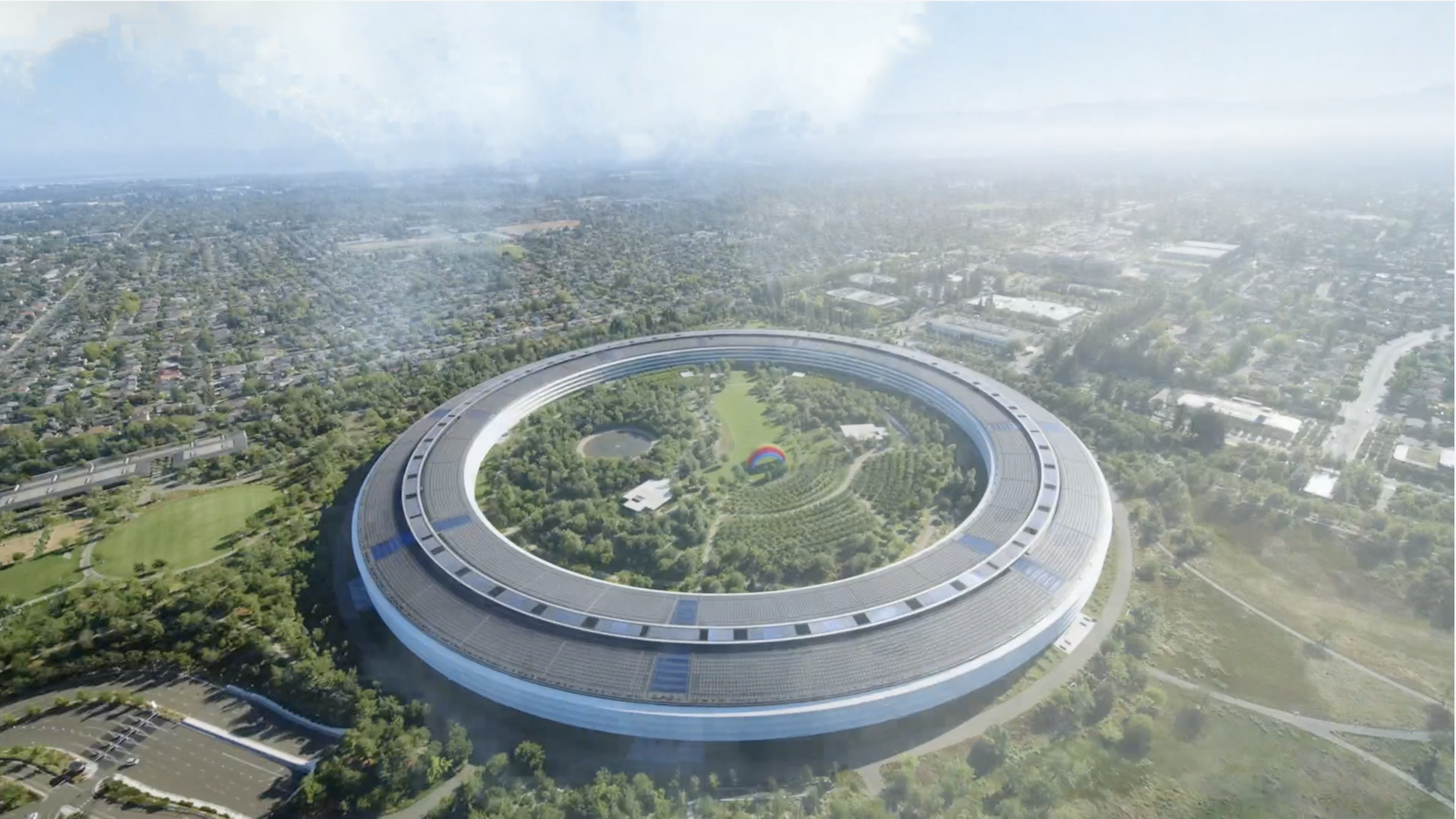 The event starts now
This is it people. Months (if not years) of waiting but we're finally here. Will Apple launch everything we expect? Will there be something we didn't expect? This is where we find out.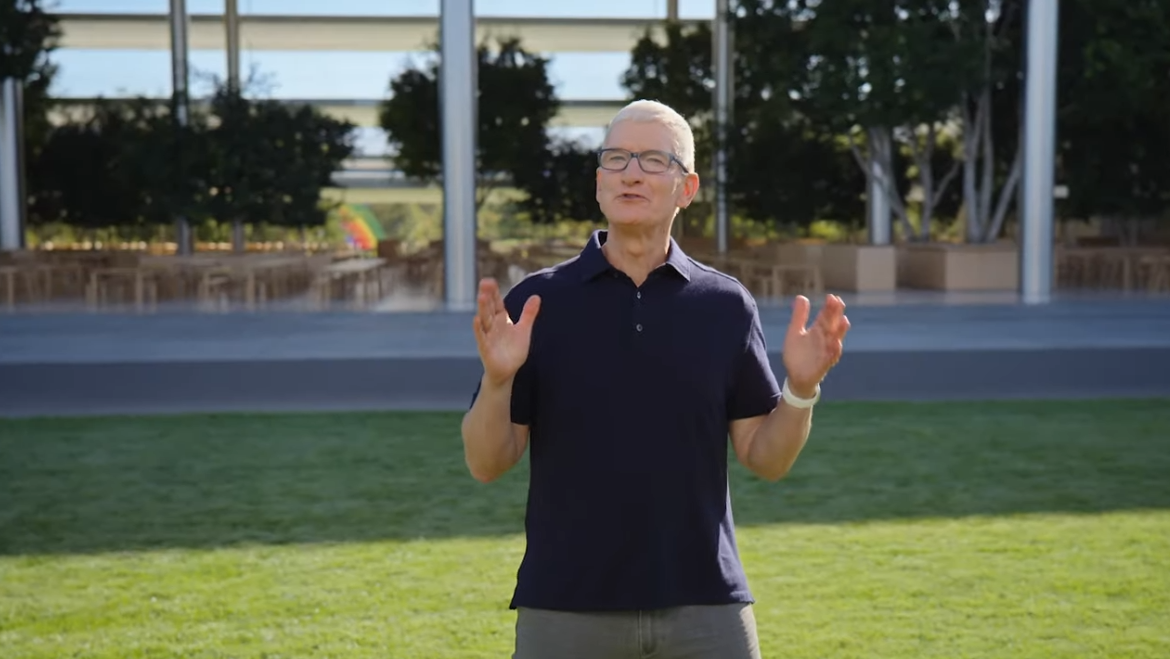 We're starting with Tim Cook in the Apple Park garden. He's confirmed three main products: AirPods are happening alongside Apple Watch and iPhone.
We're looking at how the three work together - integrating as a system rather than just one product. It's something only Apple to do. And today the experience is being made even better.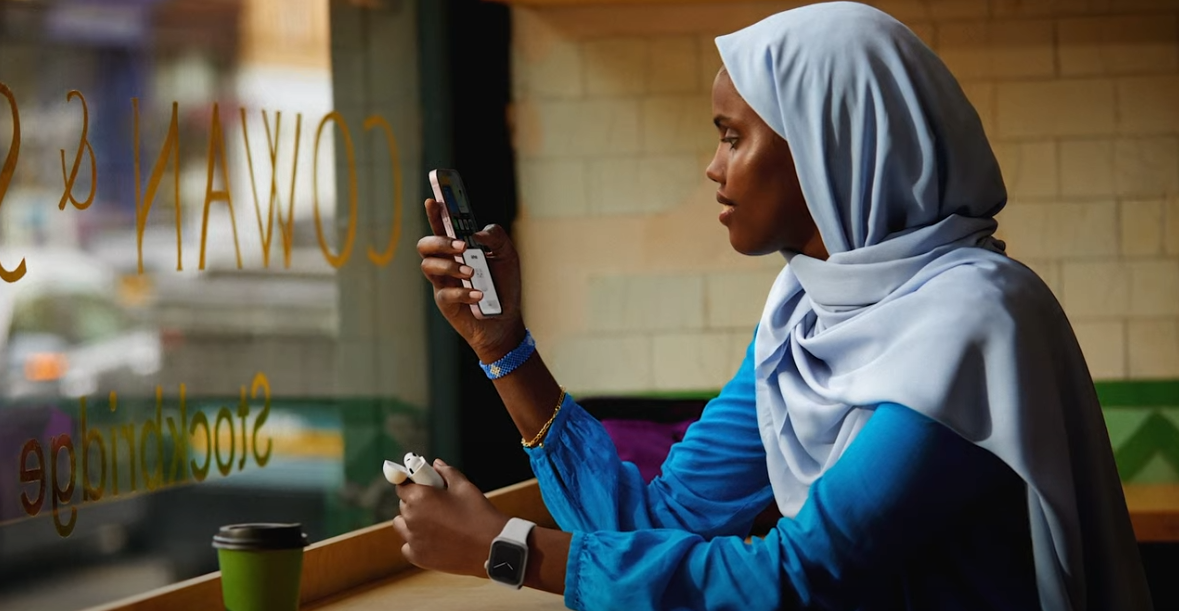 We're into a video about the Apple Watch. This is going to show how the Apple Watch has changed people's lives. How the Apple Watch has saved people's lives.
It's a big focus on the health benefits. Its ECG abilities and how it can help people make contact.
There are so many ways the Apple Watch improves people's lives, and we're going to see the best yet...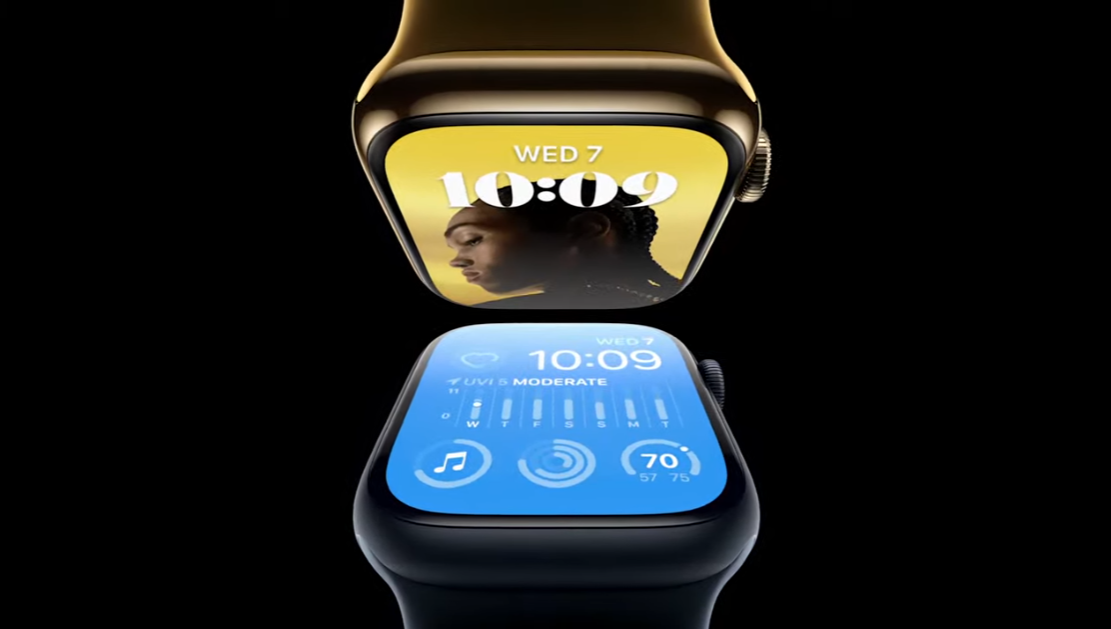 We're straight into the Apple Watch launch. Here comes the Apple Watch Series 8. 'All the things you love about Apple Watch and even more'. It looks very similar to the Series 7 at first look. Though that screen looks like it might be slightly bigger.
There's a focus on keeping you fit, and keeping you safe. There's a new temperature sensor, designed for women's health. This will help with cycle tracking. There's now a suite of features including ovulation. All this data is kept secure and private – on your device.
There's a temp sensor on the back and one near the display. Between the two sensors, it works to get a more accurate temperature – down to 0.1 degree Celsius. All the data can be shared with your healthcare provider, if you like.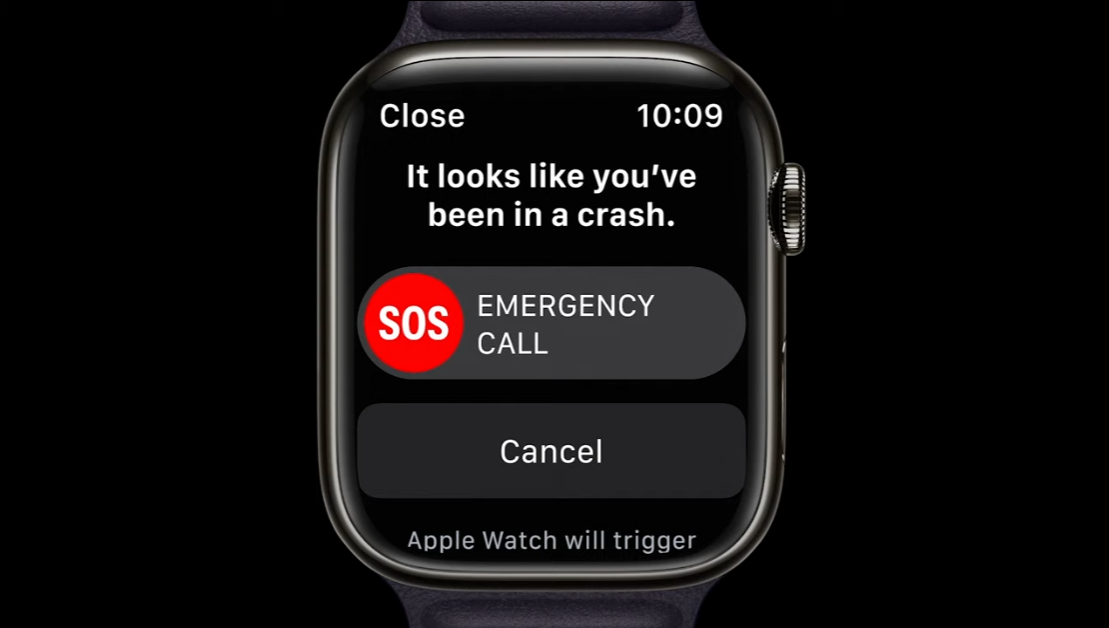 Now we're talking safety. The Apple Watch will now help in car crashes, with crash detection. It will automatically connect you with the emergency services if a crash is detected.
It does this with two new sensors, a new gyroscope and a new algorithm to detect a crash. Also uses the microphone and GPS. Four main crashes can be sensed in the most popular types of vehicles. It will only work when you're driving.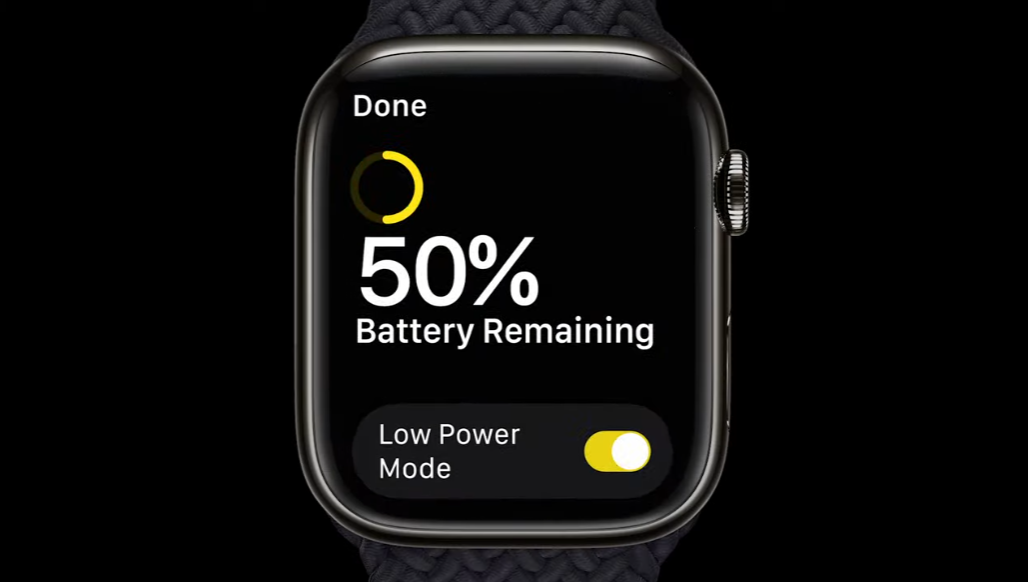 Battery life now. The low power mode will give up to 36 hours of battery life. Works on Series 4 and above.
Apple Watch now also supports international roaming on all cellular models.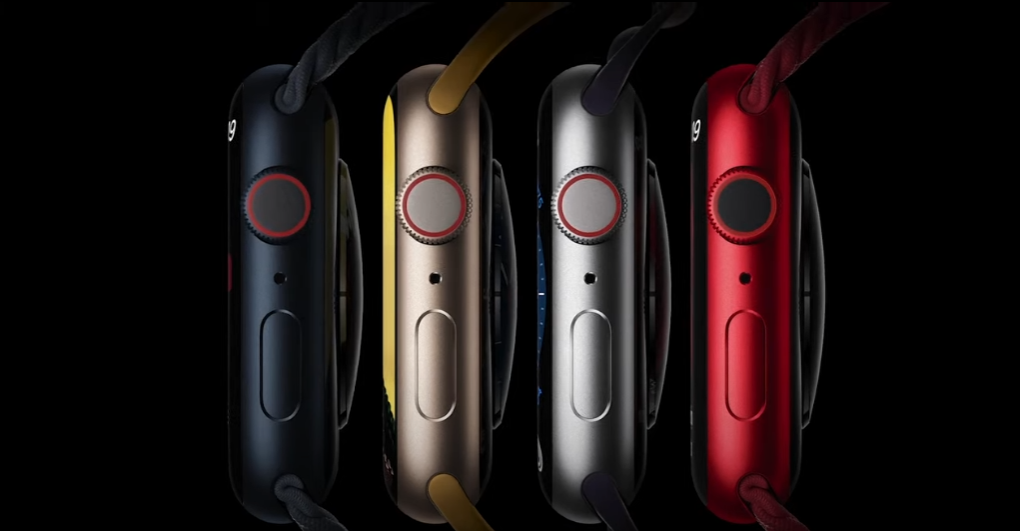 We're getting to see all the different colours and versions now. Four colours for the aluminium version, three for the stainless steel one. Prices start at $399/ £419 or $499 / £529 cellular. Pre-ordering starts today, with availability Sept 16.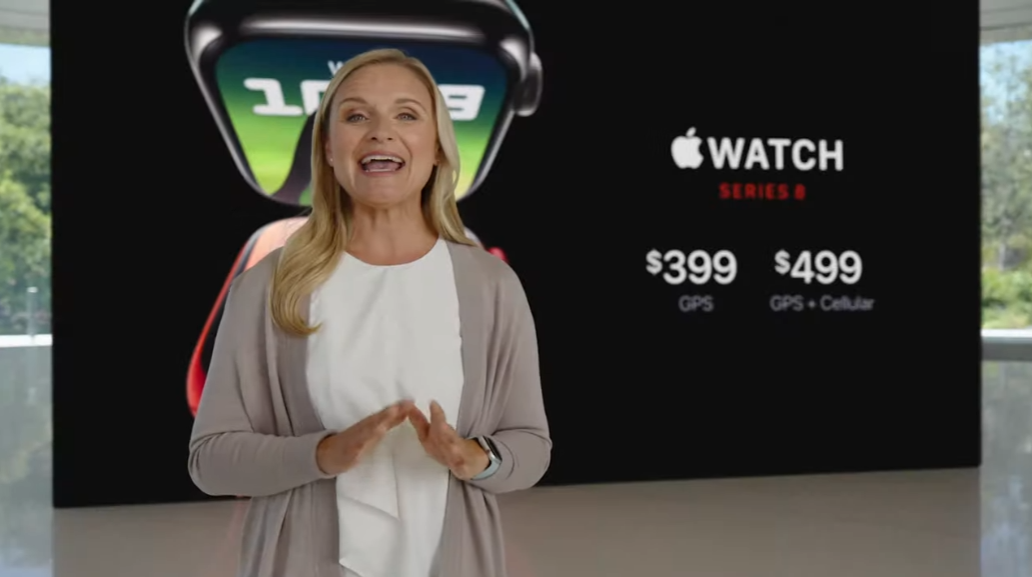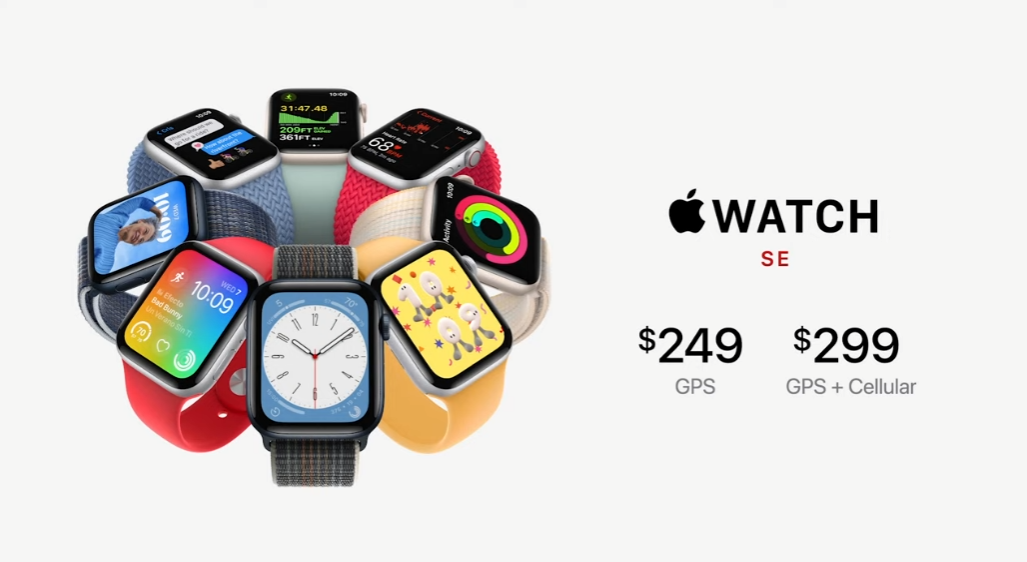 On to Apple Watch SE. A great first Apple watch. The new SE is in three colours, in aluminium.
The second-gen SE is swim-proof, has fitness, heart rate notifications, and motion sensors for crash detection. It's now 20% faster than the original SE.
You can set the new SE up for kids through the family setup, making it perfect for kids. Starting at $249 / £259 or $299 /£319 with cellular. Pre-order from today and available Sept 16.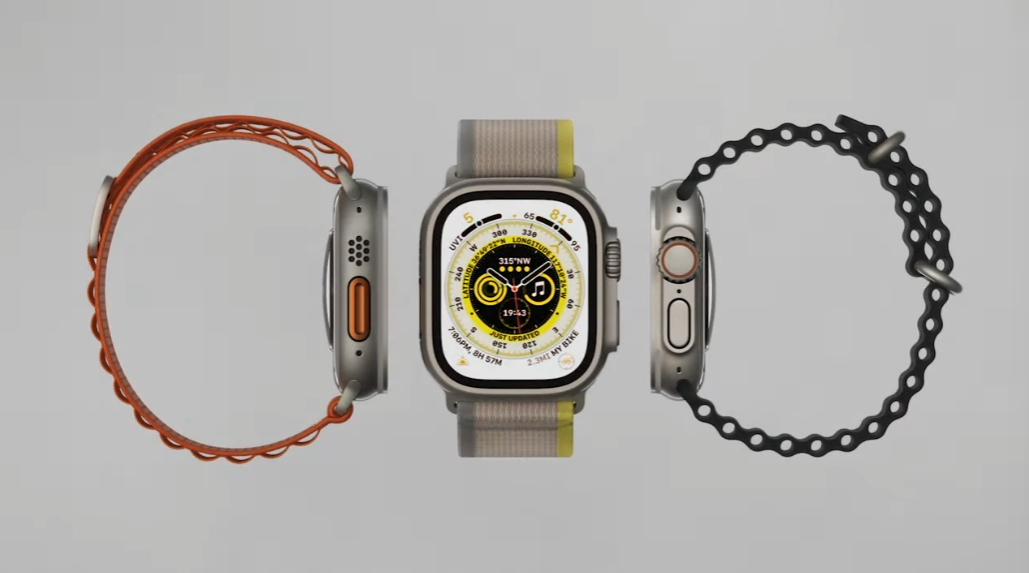 Apple Watch Ultra
Now it's the Apple Watch we've been waiting for. We're looking at extreme sports here, so this must be the Apple Watch Pro - but it's got a different name.
First, we get a video. A moody video. It's the Apple Watch Ultra. It looks chunky. It's a bigger, brighter display. There's a new action button that's customisable. Everything is designed to be used while wearing gloves. All with cellular.
The battery gives you 36 hours on a single charge. Or 60 hours with a battery optimisation mode (coming soon). There's a great-looking night mode and a Wayfinder watch face that integrates a live compass, eight complications, and can be turned into a night mode for low-light usage.
The new bands are really unique. Made for different types of athletes (alpine, trail and ocean). This looks really different. And very cool.
There's a new GPS too, for more accurate positioning. It will even recognise when you arrive at a running track. It's got enough life to do an ultra-marathon.
A new compass app has waypoints to help you find where you've been, with a backtrack option. This is a real outdoor machine.
There's an audible alert for distress and a new WR100 waterproofing for diving - certified to EN13319 and has a water resistance of 100m (down to 40m for swimming and diving).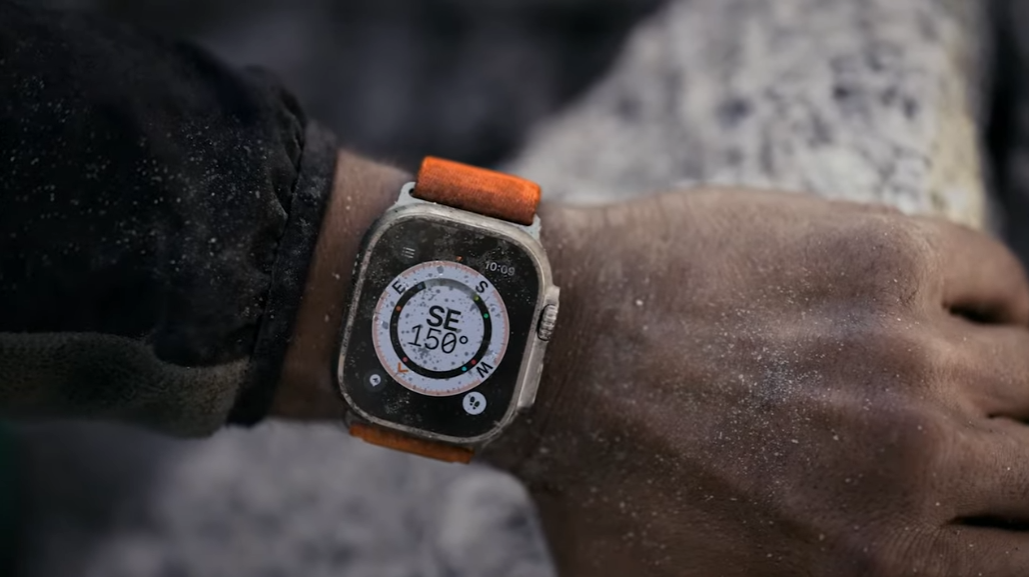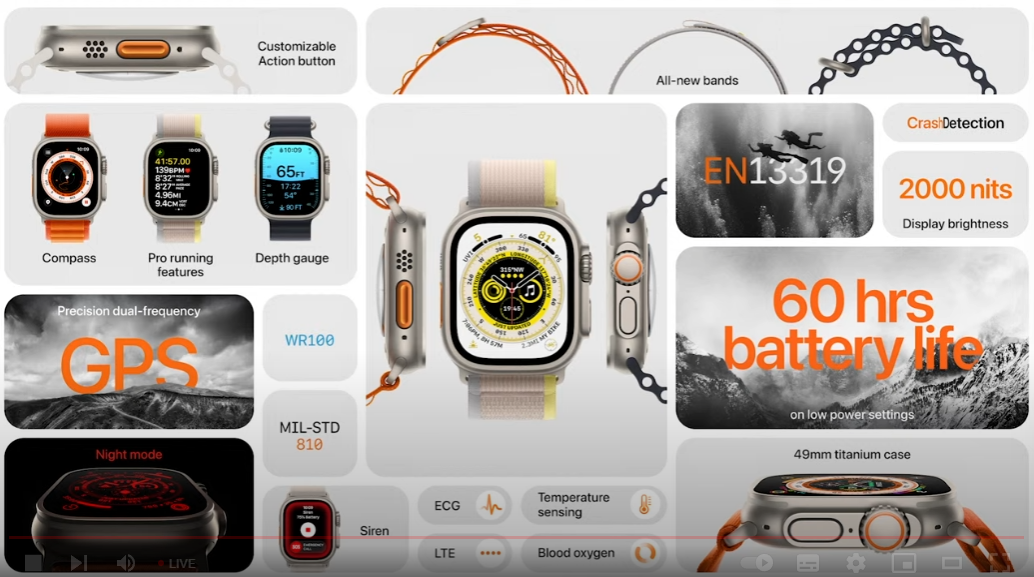 The Apple Watch Ultra looks incredible. It's a proper outdoor watch with some great-looking features. I know our own Matt Kollat will be ready to put it through its paces.
Despite all that, it will still look great when you're not doing sport. With the right strap, this watch will look really classy.
And the price is less than we thought. $799 / £849, with pre-orders now and available Sept 23.
The summary video has a James Bond feel to it.
So there we go: three new Apple watches, Apple Watch SE 2, Apple Watch 8 and Apple Watch Ultra.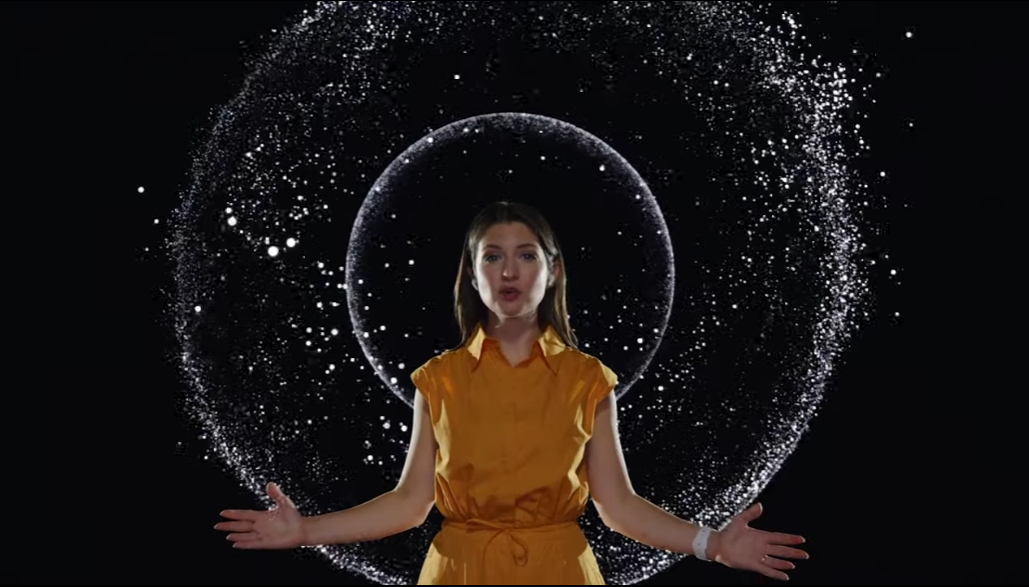 We're back with Tim and we're going on to AirPods. Here we go with the new AirPods Pro.
They look like a similar design to the original AirPods Pro – the stem hasn't gone. But they have the new H2 chip, for high bandwidth connectivity, new drivers, and a custom amplifier.
Spatial Audio is here, too – this is the game changer for the AirPods, and iOS 16 can personalise the Spatial Audio experience to give you the most immersive experience.
Active noise cancellation has been upgraded, thanks to the H2 chip. Up to double what the original AirPods Pro could offer.
There's a new extra small ear tip too, for a better fit in your ear – if you have small ears.
The new adaptive transparency mode, still blocks out noises you don't want, while keeping noise you do.
There's a new touch control to use a light swipe to change the volume. Plus more battery life – up to 6 hours per charge, and 30 hours with the case.
The Find My can also now find the case. There's a speaker in the case to help locate it. And the case can be charged by MagSafe using your iPhone charger.
The new AirPods Pro are priced at $249 / £249, with pre-order from Sept 9 and available from Sept 23.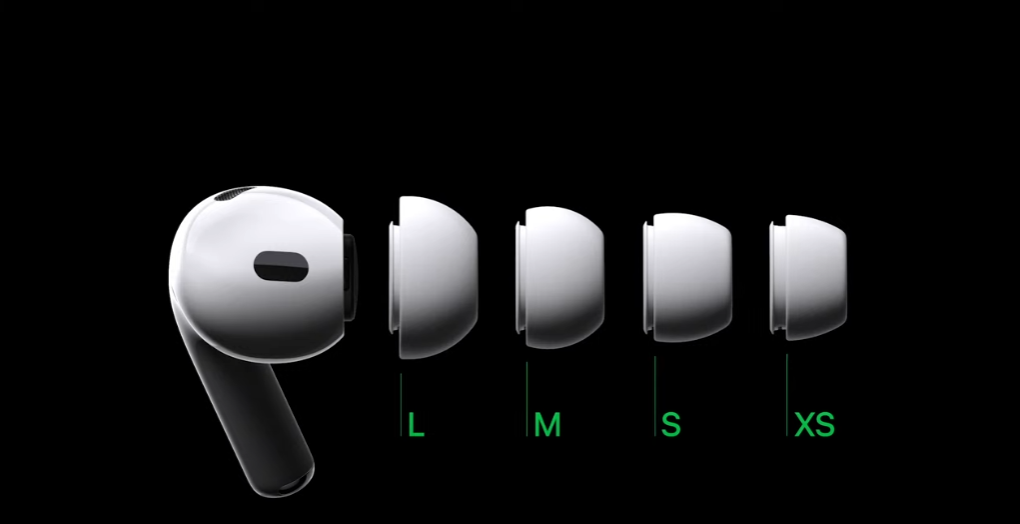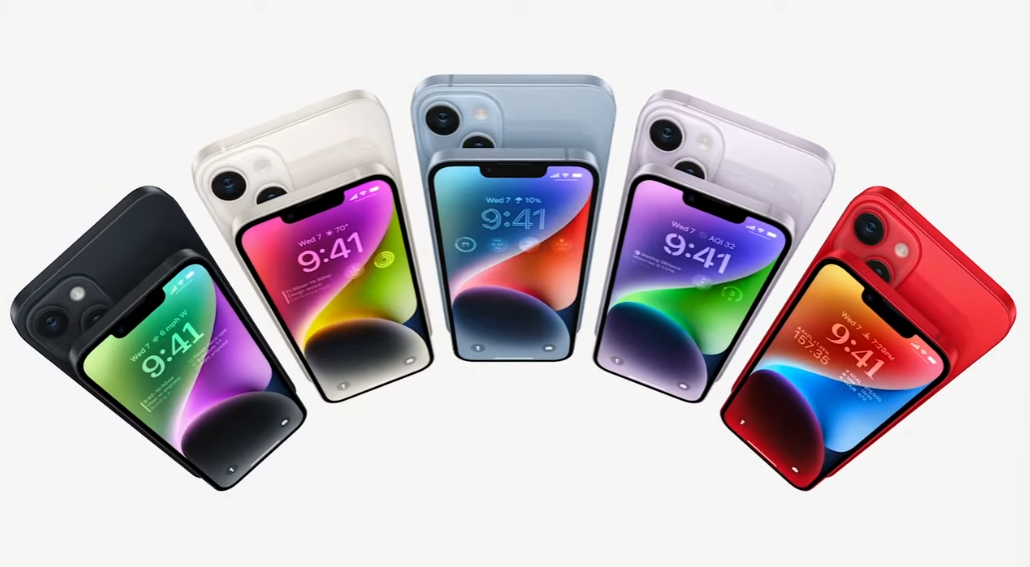 iPhone time!
We've come to the iPhone. There's definitely still a notch here in the pics.
First, it's the iPhone 14 and iPhone 14 Plus. The sizes are 6.1-inch on iPhone 14 and 6.7-inch on the iPhone 14 Plus. Super retina displays, with ceramic shields on both.
They come in a choice of five colours, including a new blue and a purple.
iPhone 14 Plus increases the battery life over the iPhone 14 as expected.
Both of these will use the A15 chip – doesn't look to be any changes to the chip from last year.
There's a new camera system though...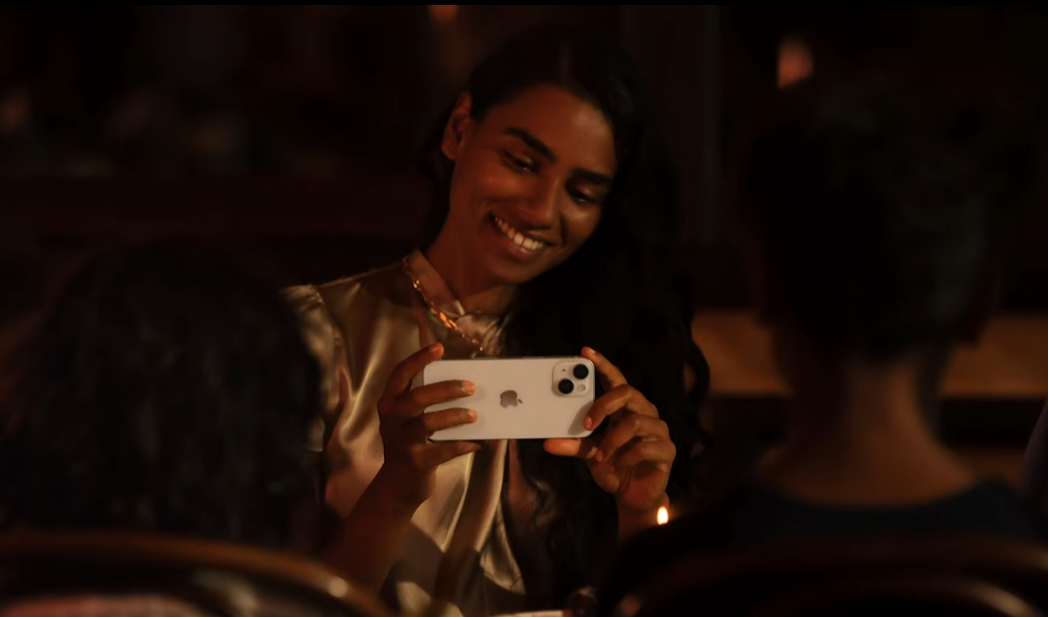 We're now seeing some great pictures taken on the iPhone. The iPhone 14 has a new 12MP main camera with f/1.5 aperture and sensor-shift OIS. Low light has been improved (thanks to that wider aperture). There's also the ultra-wide camera, though that doesn't seem to have changed.
On the front there's a new true depth camera, with autofocus and can focus faster in low light. This seems to have a wider aperture too.
Deep fusion will happen earlier on uncompressed images to improve low light. Photonic Engine is the name for this new process and benefits every camera – twice as good as existing cameras.
And for video, there's a new advanced stabilisation mode, called action mode. This will use the full sensor to give more stabilisation control.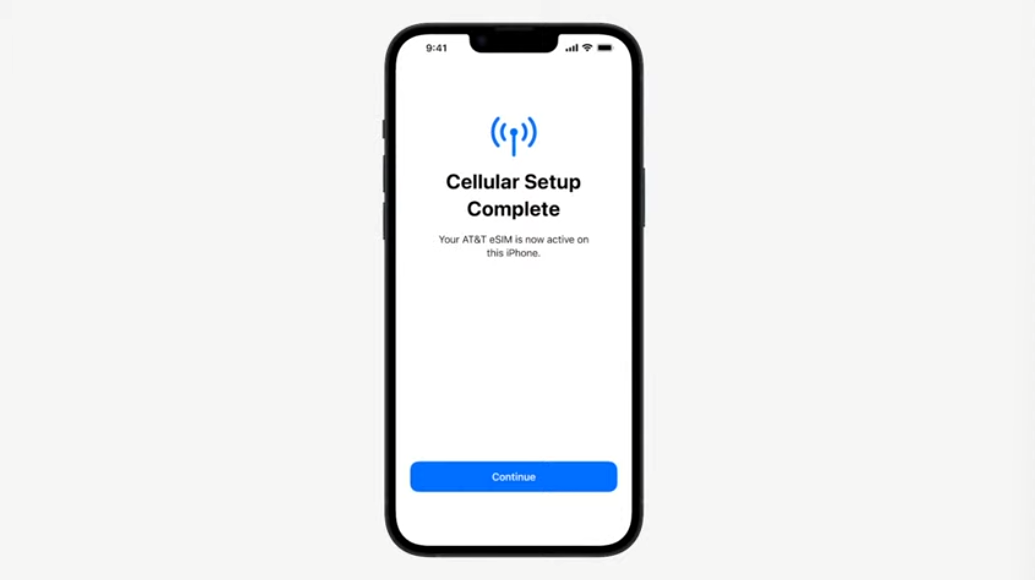 An end to the SIM tray
Now we talk about the eSim – this is likely to be a big push. Allows you to use multiple contracts on one phone and quicker to set up.
The SIM trays are going from all US models. Sounds like it might still be in some international models though.
It looks like the UK models will all still have nano-SIM slots in addition the eSIM support.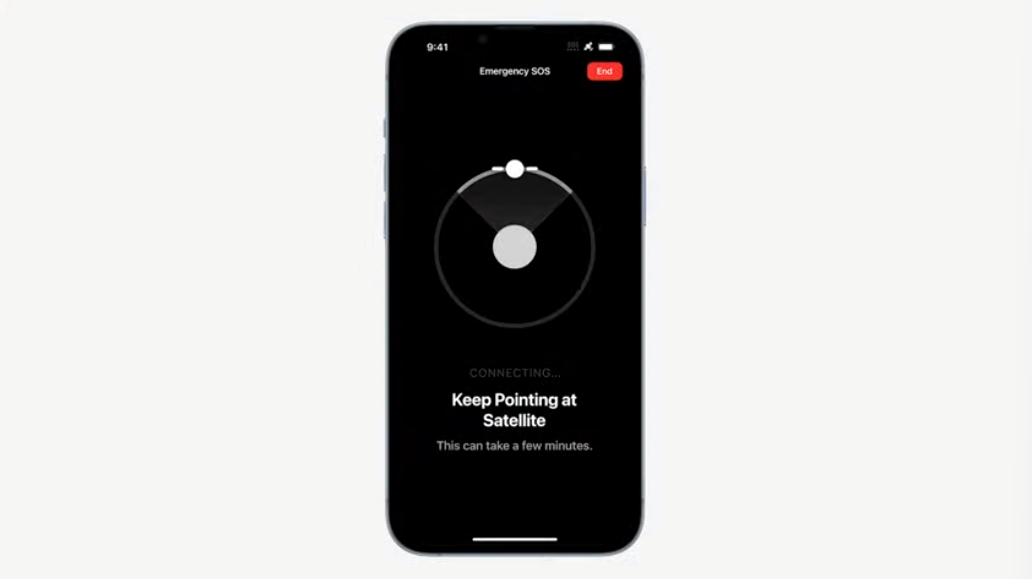 Satellite connectivity
iPhone 14 will offer the same crash detection as the Apple Watch and a new emergency SOS via satellite. Looks like this will only be used in the case of emergencies. you can't use the satellite to make normal calls.
The iPhone will connect to satellites with new app in emergency mode. This will compress the text message information to help transfer the message so that the information can be sent quicker.
The service is free for two years – guessing there will be a cost after that.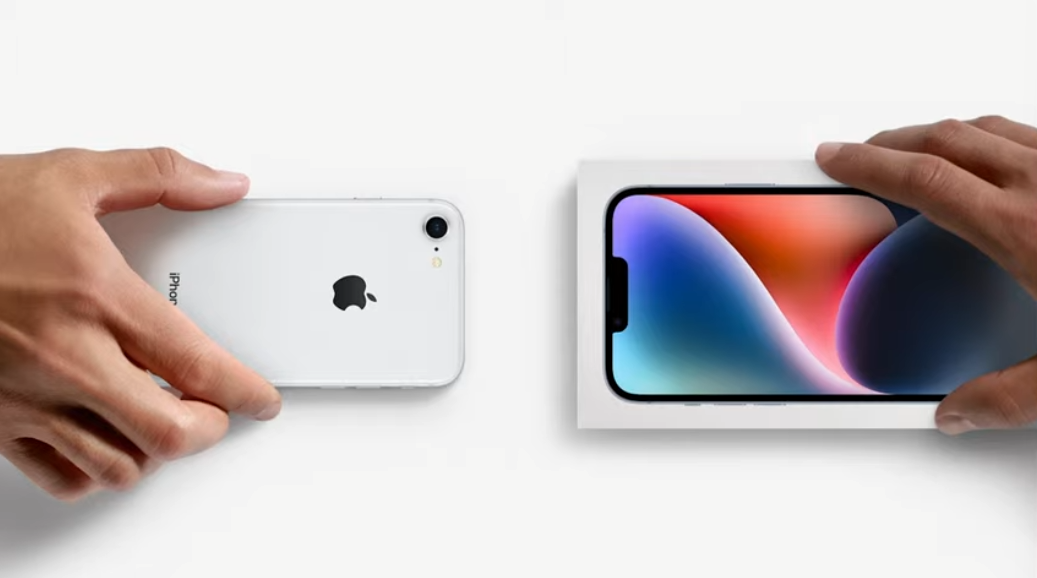 Renewable energy
Apple is explaining its recycling efforts. Encouraging you to bring in your old phones for recycling rather than leaving it in a drawer.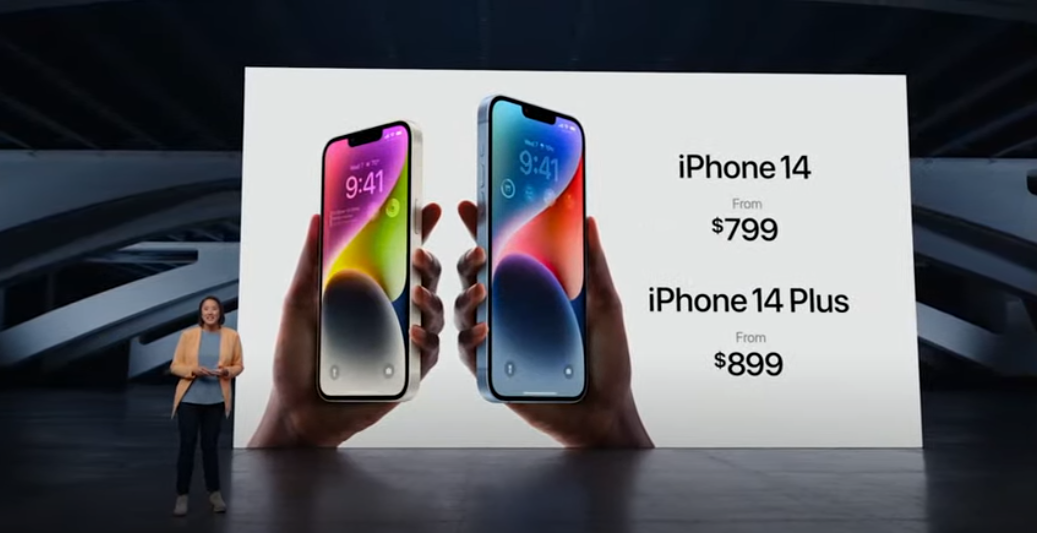 iPhone 14 / 14 Plus pricing
iPhone prices are $799 / £849 for the iPhone 14 and $899 / £949 for the iPhone 14 Plus. Both phones are available for pre-order from Sept 9. however, the iPhone 14 is available Sept 16 but it's October 7 for iPhone plus.
So a little bit of a wait for the iPhone 14 Plus. Another three weeks after the iPhone 14.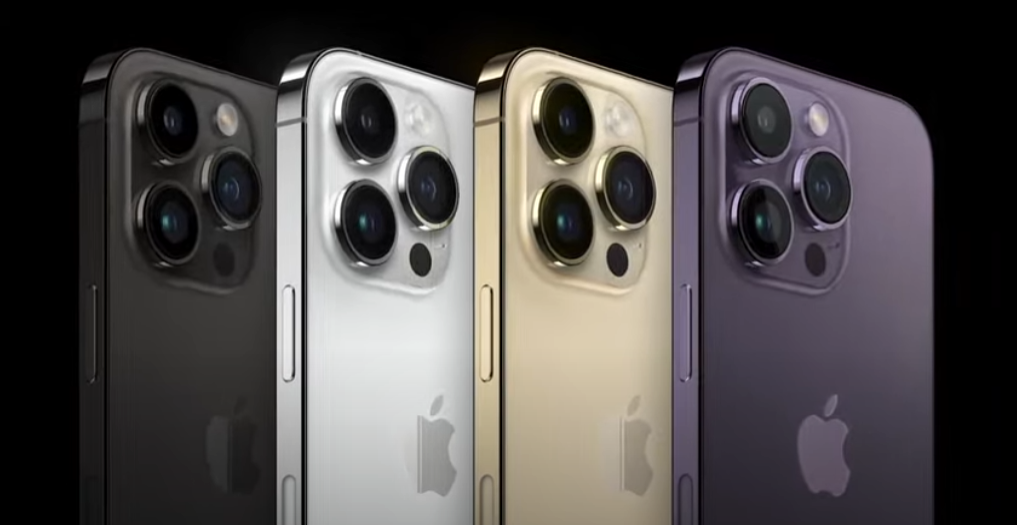 iPhone 14 Pro
We're back with Tim. Are we going to the Pro models now? Yes we are...
Here comes the iPhone 14 Pro and 14 Pro Max. And there's the pill!
Oh, it looks like the pill expands depending on the app you're using.
The Pro models come in four colours, with a new space black, silver, gold and deep purple (though no smoke on the water).
The pill encompasses the camera and proximity sensor but can expand depending on the need. It's called the Dynamic Island and incorporates alerts, as well as background activity and even album art.
It doesn't feel like a hole punch, they've turned it into something that looks like a software feature.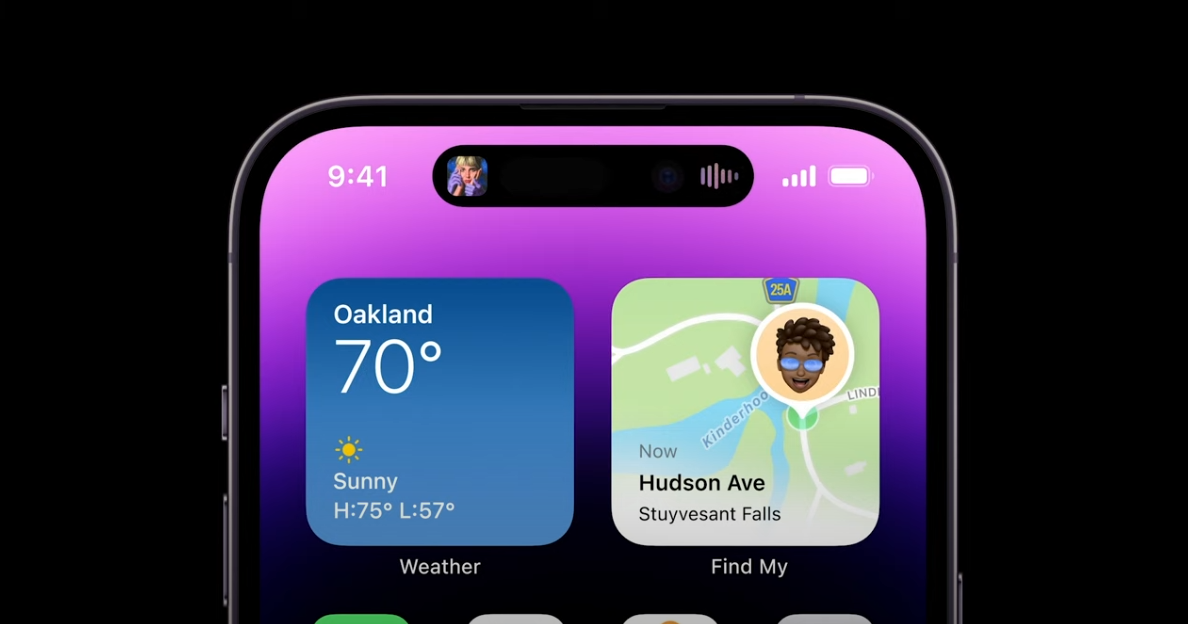 iPhone 14 Pro display
That feels a lot more natural than I expected.
The Pro display has thinner borders, and 1600 nits brightness (same as Pro display XDR), with a peak brightness of 2000nits. The Pro is sized at 6.1-inch while the Pro Max is 6.7-inch.
The always-on display is here too. It can lower the refresh rate to just 1Hz and dims to save power when not needed.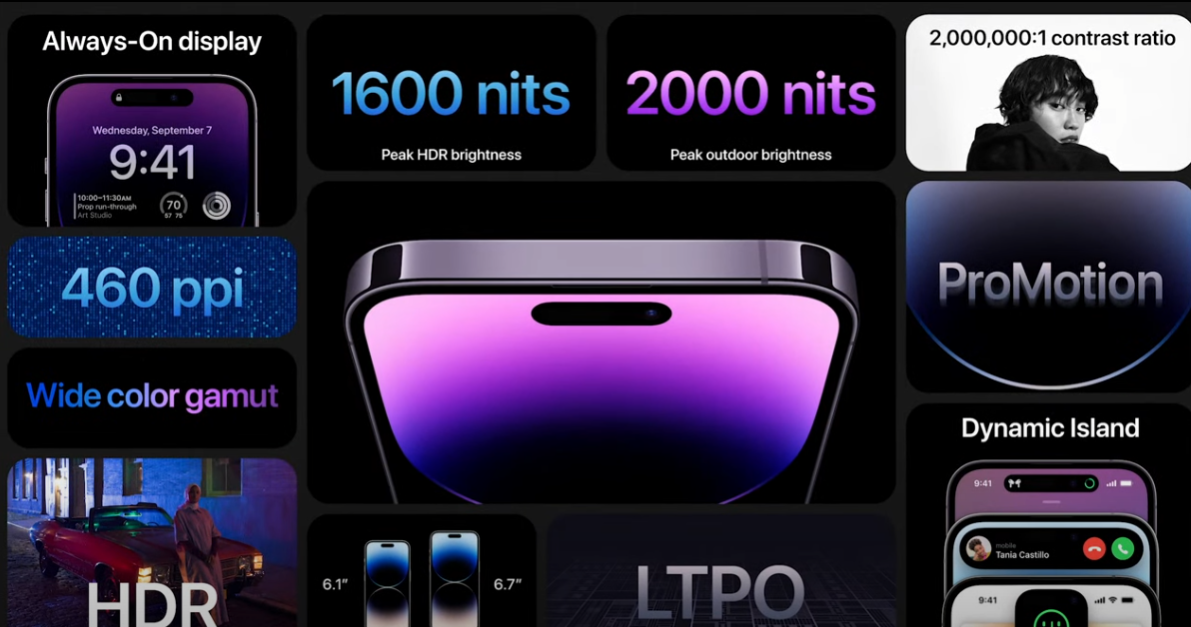 A16 Bionic chip
A16 Bionic chip in the Pro models. Features 6-core CPU (2 high performance, 4 high efficiency), 16-core neural engine, 5-core GPU, new display engine plus new imagine signal processor.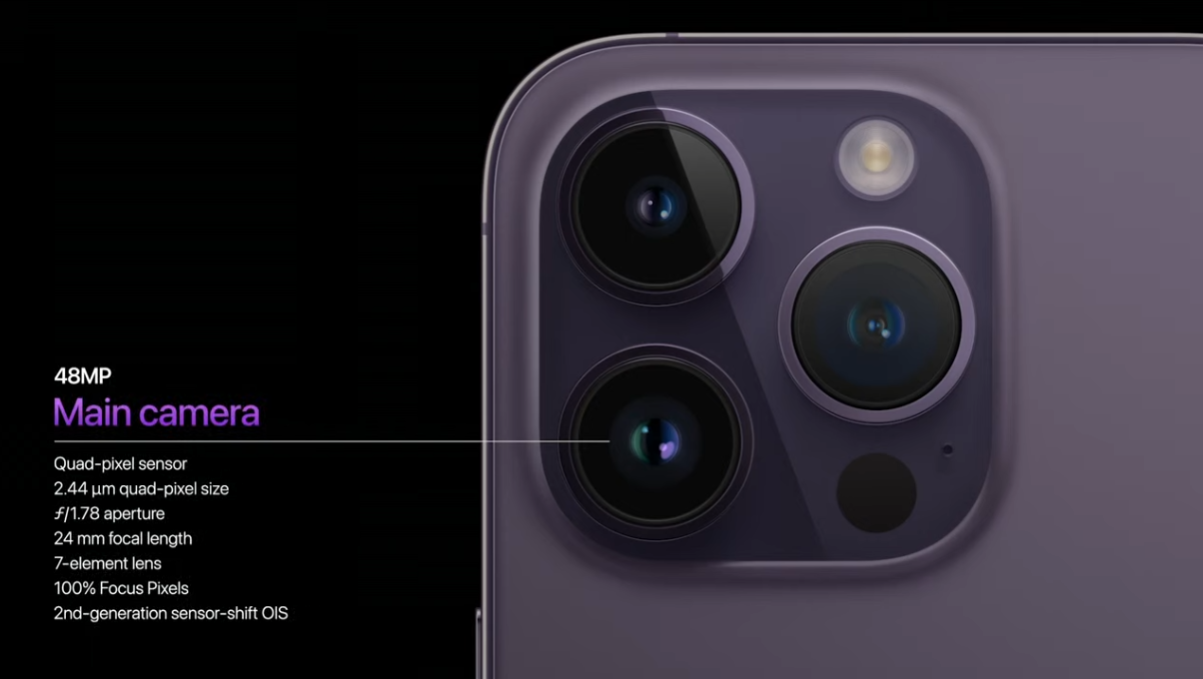 iPhone 14 Pro cameras
There's a new 48MP camera with a quad pixel sensor in the iPhone 14 Pro models. The camera has an f/1.78 aperture and a new 24mm focal length. It is grouping four pixels into one for regular photography – creating a 12MP image.
It can give you a new 2x telephoto option that comes from the centre of the main camera. Which is basically a crop, but still cool.
The iPhone 14 Pro will shoot in ProRAW at 48MP for pro users, to really get the most out of the images.
The 12MP ultra-wide camera is also new, and there's a new redesigned flash that's twice as bright. The low light is better on all three cameras – even the telephoto camera, which doesn't seem to have changed otherwise.
Action mode is here too, plus there's an improved cinematic mode. No mention of 8K video here though.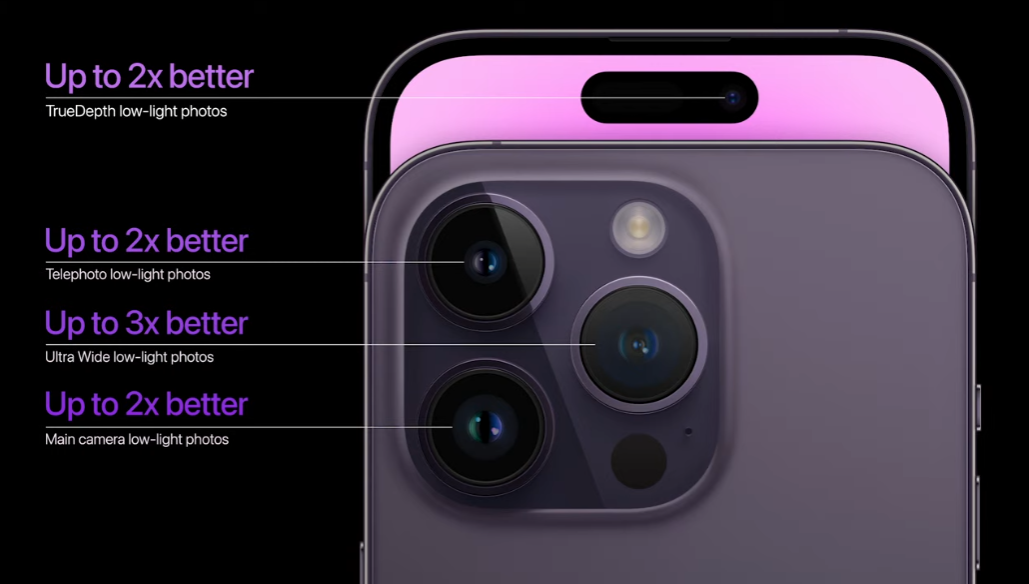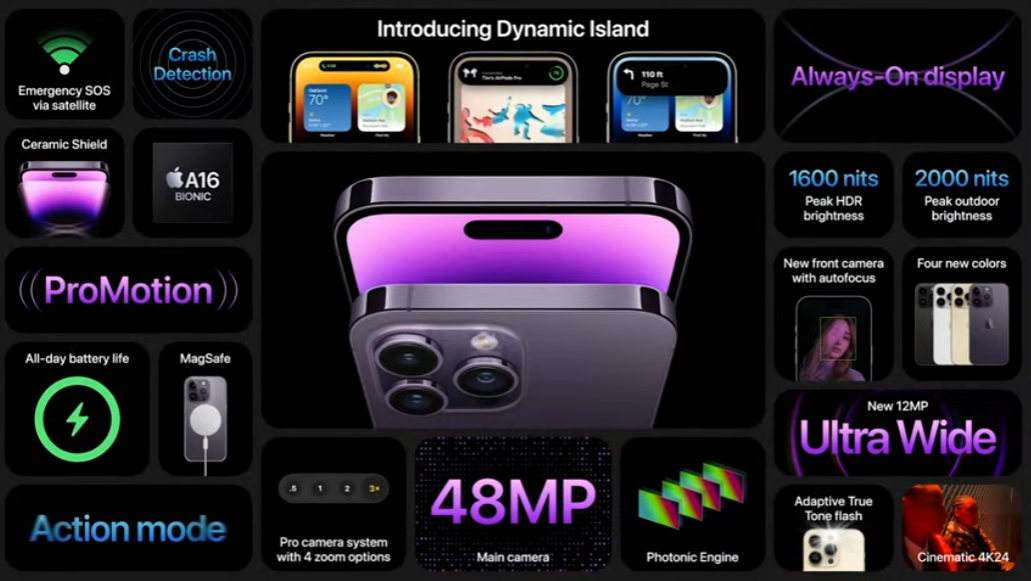 That's the iPhone 14 Pro and iPhone 14 Pro Max confirmed. A great camera, especially with its new ProRAW features, the emergency SOS satellite connectivity is pretty clever and the crash detection is definitely a life saver. The Dynamic Island really seems to work with the phone and the screen looks like it's going to be seriously impressive.
So what's the price?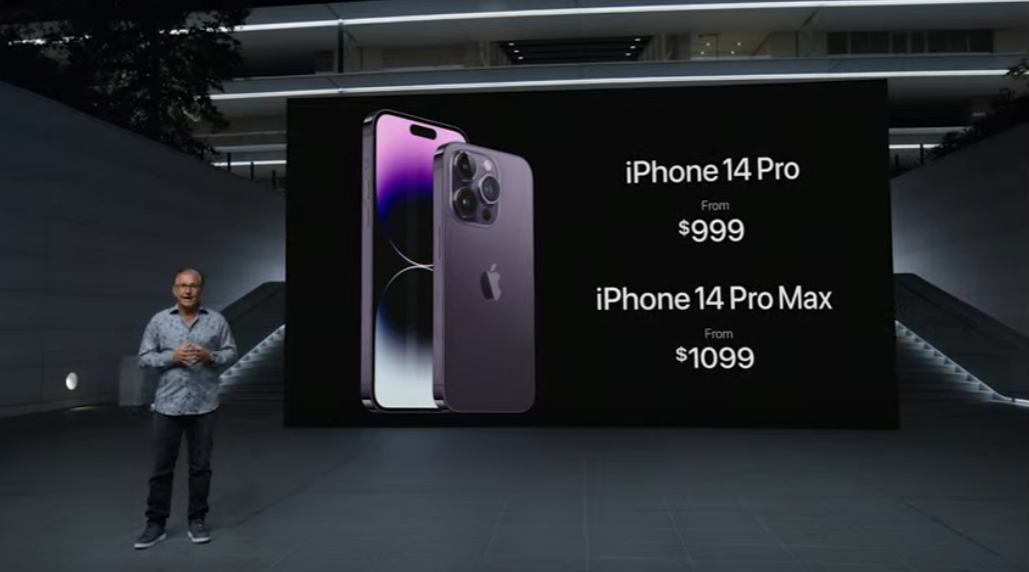 The iPhone 14 Pro starts at $999 / £1099 and the iPhone Pro Max at $1099 / £1199. Pre-orders from Sept 9 and available from Sept 16.
Tim is wrapping up everything now. Going through all the releases today. The Apple Watch SE, the Apple Watch Series 8, the Apple Watch Ultra...
The new AirPods Pro, the iPhone 14, iPhone 14 Plus. The iPhone 14 Pro and iPhone 14 Pro Max.
Is there anything else to come?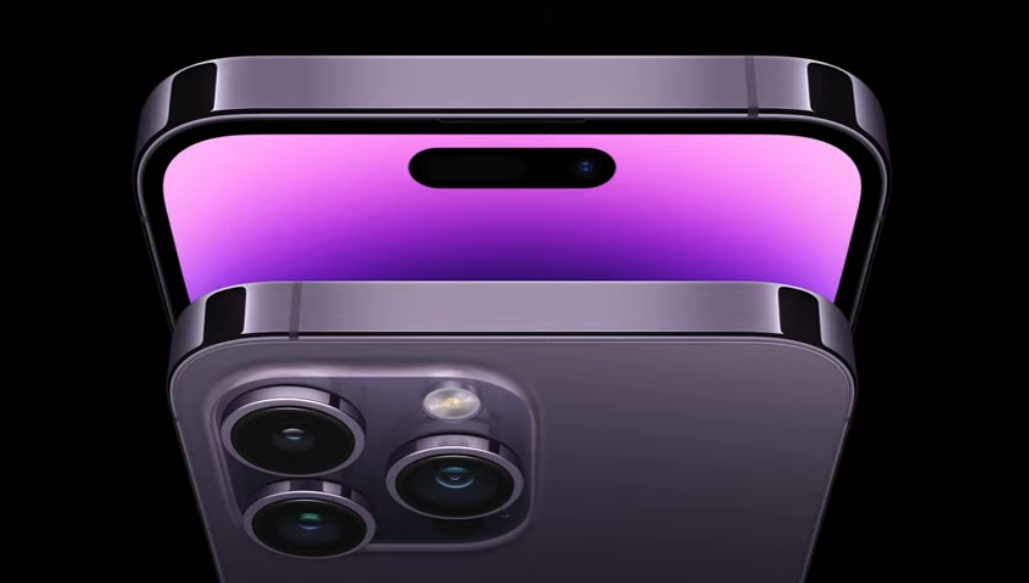 Nope, no one more thing. That's it. Show's over folks!
Thanks for joining us. Stay tuned for T3's comments and opinions.