If you have an Alexa-enabled device, you probably already know how to ask her for the weather, to start a timer and to adjust your smart lighting. But, there are many clever Alexa voice commands that you can use to optimise your home security and make the organisation of your smart home more seamless.
Amazon's Alexa is arguably the most popular voice assistant that comes installed in the majority of the best smart speakers, as well as Amazon smart home devices like the Echo Studio speaker, the Echo Show 15 smart display and the Amazon Echo Dot. With an Alexa-compatible gadget, all you have to do is say "Hey Alexa!" and she's ready to answer your questions, play music, make phone calls and even do your food shopping.
Aside from the obvious, Alexa actually has a ton of 'secret' commands that can make your smart home more streamlined and safe. Of course, it's fun to ask your Alexa to tell a joke or get her to quote movies with you, but to optimise your home security and make your smart home experience run more smoothly, these are 8 hidden Alexa commands that you need to try.
1. "Alexa, Delete Everything I Said Today"
What puts many people off from using voice assistants is that they think they're constantly listening in and recording everything you're saying. While Alexa does store recordings so she can improve voice recognition and understand your personal preferences better, you can easily erase your search history every day if you don't want your conversations saved. To do this, simply say "Alexa, Delete Everything I Said Today' and your entire day's search will be deleted.
2. "Alexa, I'm Leaving."
Amazon designed Alexa and Echo devices with multiple layers of privacy and protection built-in, and with the app, you can personalise your privacy settings. But for more protection, Amazon came up with Alexa Guard, a free built-in tool that uses your device's microphone to listen for any break-ins and unusual activity while you're not at home. To use this setting, you'll need to set up Alexa Guard which you can do through the Alexa app. When you leave the house, say "Alexa, I'm leaving" to activate Alexa Guard and if she detects anything, you'll receive notifications and alerts. To switch off Alexa Guard, say "Alexa, I'm home" when you get home so you're not being alerted by your own movements!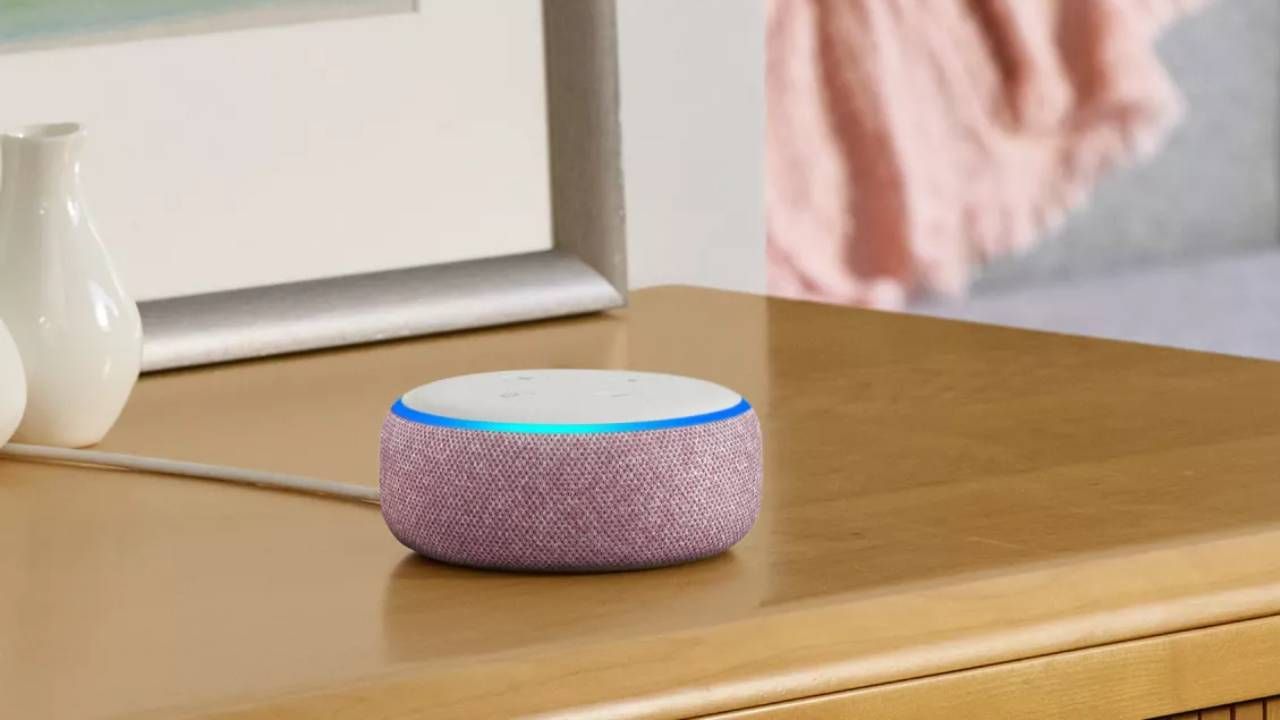 3. "Alexa, Start My Day"
Creating routines is a great way to keep all your smart devices connected and working as one. As Alexa is compatible with so many smart gadgets, like Philips Hue lights and Arlo cameras, you can create Alexa routines and group all your commands together. For example, let's say when you wake up in the morning, you want to turn the lights on, play the radio, turn on your coffee machine and set a timer for your morning workout. Simply set up this Alexa routine in the app and say "Alexa, start my day". Not only does this save you time but it means your days are more organised and stress-free.
4. "Alexa, Show The Front Door"
If you have an Echo Show smart display and a Ring camera or Ring video doorbell, you can activate the Live View function by asking Alexa. To see what's happening outside your house, say "Alexa, show the front door" and this will pull up your camera or doorbell's live feed on your smart display. It's worth noting that if you want to speak to whoever's at the door, you'll need to use a different voice command. Instead, use "Alexa, answer the front door" or if it's the back door, say "Alexa, talk to the backyard."
5. "Alexa, Go Home"
Similarly, if you want to remove the live feed from your Echo smart display, say "Alexa, go home" and she'll get rid of this for you. Another way to use the 'go home' function is when you want to return to your home screen. This command can be used on both Echo Show devices or Fire TVs.
6. "Alexa, Change Your Wake Up Word"
If you no longer want your smart home device to answer to Alexa, you can change it. There are a few reasons why you might want to do this with the main one being that it's a little annoying! But from a security point of view, changing your devices' wake up word means less people can access it. For example, if someone is trying to use your Alexa-enabled device to break into your home, they won't be able to if you've changed it from Alexa. When you say "Alexa, change your wake up word", you can choose from 'Alexa', 'Amazon', 'Computer' and 'Echo'.
7. "Alexa, Why Did You Do That?"
Sometimes, we're not always sure why Alexa does the things she does! Whether it's randomly turning down your music or not properly interpreting what you're saying, this command makes it easier for you to understand Alexa's behaviour and makes communicating with Alexa more effective. When you say "Alexa, why did you do that?" Alexa will explain why she responded that way to your last request.
8. "Alexa, Stop"
To get Alexa to stop doing what she's doing, just say "Alexa, stop." This command immediately stops everything that Alexa is doing, with no explanation required. Not only is this helpful if you're in a rush but it can keep your home safe and secure. For example, let's say you're asking Alexa for help with making payments or checking your bank balance and a guest has entered your home. If you don't want them to know that information, you can use this command and Alexa will keep schtum.