When it comes to Android phones, there has never been a better time to be a fan. Multiple brands are offering truly stellar options, making it possible for users to get a handset with brilliant specs at a great price.
One of the best on the market is the Samsung Galaxy S23 Ultra. The Korean brand have been making killer devices for decades, and this is no slouch, with a 200MP main sensor leading a stellar camera setup.
Now, you can snag a brand new model of the flagship device for as little as £500 on the Samsung website. How? Well read on and find out.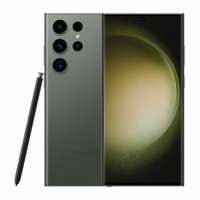 Samsung Galaxy S23 Ultra: was £1,249, now £499 at Samsung
Snag a Samsung Galaxy S23 Ultra for just £499 with trade-in and Black Friday discount codes! You can pick up one of the best flagship phones on the market for less than half its RRP.
In order to snag it for this price, you'll need to leverage two different discounts. The first is a code – use S23ULTRA250 to save a staggering £250 on the device through until the 28th of November.
Then, you can tag on a trade-in. Those vary dependent on device, but Samsung are offering up to £500 off for certain models. That includes some popular older devices like the Google Pixel 7 Pro and the iPhone 14 Pro Max.
If you can put all of that together, you'll be left with a purchase price of just £499 for the base model S23 Ultra. That gets you 256GB of storage and 8GB of RAM to play with.
Elsewhere, you'll find the Snapdragon 8 Gen 2 processor inside, offering staggering performance benefits to power through your day. Plus, that 200MP camera should be more than enough to handle your daily shooting duties, offering exceptional clarity and detail in the process.
If you're on the hunt for a new phone, this is definitely a deal worth jumping on. It's a whole lot of tech for just £499, and should make a worthwhile upgrade for most users.