Just when you thought it was time to pack your summer clothes away until next year, the UK is being blessed with a heatwave! Considering how rainy and miserable summer was this year, the current sunny weather is definitely being enjoyed… but that doesn't mean it's not insanely hot and sticky!
The best way to keep cool in the heat is by using a fan. The best fans do it all, from providing a gentle cooling breeze to purifying stale stuffy air. Specially for the heatwave, Dyson is currently running a huge sale on its fans, purifiers and other cooling products. The best deal I've found is on the Dyson Purifier Cool Autoreact, which has had £200 slashed off its price!
View the Dyson Purifier Cool Autoreact deal
Shop the Dyson air treatment sale
Originally priced at £449.99, the Dyson Purifier Cool Autoreact is now just £249.99, saving shoppers £200 on this premium cooling device. Dyson deals are few and far between so this sale is definitely worth taking advantage of as you're unlikely to see these kinds of price drops for a long time.
The Dyson Purifier Cool Autoreact is one of the best Dyson fans on the market that keeps you cool in the heat while purifying and circulating clean air around you. Its purification technology and advanced filtration system captures 99.95% of particles, including gases, dust, allergens and viruses. This summer, the fan has been flying off the shelves as it's been championed for reducing allergens and soothing hay fever.
To view the Dyson Purifier Cool Autoreact deal, click the link above to head over to Dyson. As mentioned, Dyson is discounting many of its air treatment products, so keep reading to find more deals from the Dyson sale.
Dyson Purifier Cool Autoreact TP7A: was £449.99, now £249.99 at Dyson
Save £200 on the Dyson Purifier Cool Autoreact at Dyson. It provides a powerful stream of purified air flow to keep you cool and draw away pollutants. The fan is also 20% quieter than its predecessor, so it won't cause too many disturbances or distractions while you work or try to sleep.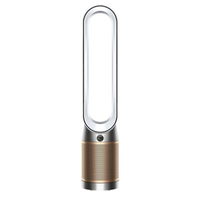 Dyson Purifier HEPA Cool Formaldehyde TP09 Purifying Fan: was £549.99, now £399.99 at Dyson
Get 27% off the Dyson Purifier Cool Formaldehyde Purifying Fan in the Dyson sale. This beautifully designed fan and purifier cools your entire room with its Air Multiplier technology and has a sensor which continuously destroys formaldehyde. Now under £400.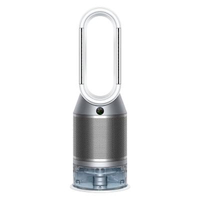 Dyson Purifier Humidify + Cool Autoreact PH3A: was £649.99, now £499.99 at Dyson
Now at Dyson, you can save £50 on the Dyson Purifier Humidify + Cool Autoreact. Another brilliant cooling device, the Dyson Purifier Humidify + Cool Autoreact is brilliant at circulate purified air, and its breeze, diffused and night modes are powerful and fun to play with.