Gamers rejoice, today is Black Friday! All three of the main consoles on the market have some exceptional titles available to play. Admittedly whether you own one or a combination of the different consoles, it can get expensive, but not today.
That's what makes Black Friday such a great time to buy games, with deals season seeing a host of leading titles dramatically reduced in price. In fact, if you play your cards right, you can pick up a top title and still expect to get change from a £20 note. That's the challenge we set for our team of gaming experts and we're bringing you the best the games industry has to offer at bargain prices.
With that goal in mind, here are 5 great games under £20 for PS5, Nintendo Switch and Xbox Series X.
Nintendo Switch games under £20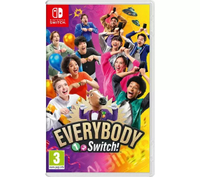 Everybody 1-2 Switch: was £19 now £17
A great party game worth invite your friends over for. You don't even need extra joycons, up to 100 players can join via smartphone. 100!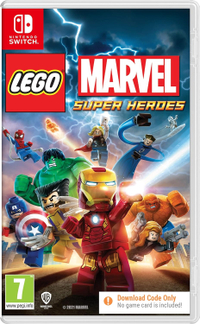 Lego Marvel Super Heroes - Switch: was £24 now £12 at Amazon
A brilliant co-op game, kids old and young will have a fantastic time exploring New York as their favourite Avenger or one of dozens of other superheroes in all their bricky glory.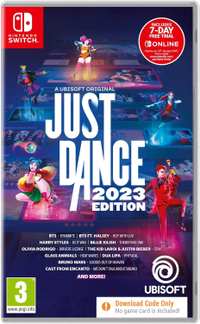 Just Dance 2023: was £35 now £19 at Amazon
Get your groove on with the latest instalment of the massively popular dance franchise. This instalment features tracks from the likes of Harry Styles, Dua Lipa and Bruno Mars.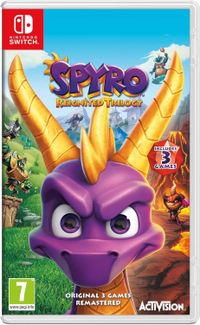 Spyro Reignited Trilogy: was £21 now £17 at Amazon
Get your entire childhood in one box. The reignited trilogy features the original 3 Spyro titles given a serious makeover. That's over 100 levels for under £20!
PS5 games under £20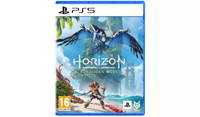 Horizon Forbidden West - PS5: was £44.99 now £19.99 at Argos
T3's Tech Editor is always raving about this game and for good reason. Playing as Aloy, you'll traverse a futuristic world filled with robotic dinosaurs and try to solve a potentially apocalyptic problem. It's a PlayStation exclusive too, so really knows how to make the most of the hardware.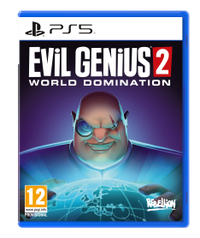 Evil Genius 2: World Domination - PS5: was £19 now £14 at Game
A hilarious send-up of the spy genre, Evil Genius 2 puts you in charge of world domination, creating the perfect headquarters before some pesky goodie goodies come and try to ruin everything you worked for. A great management sim like nothing else.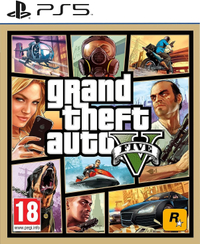 Grand Theft Auto V (PS5): was £24 now £16 at Amazon
One of the greatest games ever made, remastered for modern consoles. GTA 6 is still a while away so why not immerse yourself in Los Santos and a life on the wrong side of the law?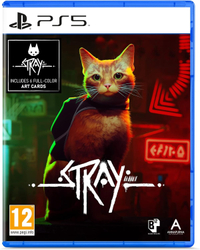 Stray (PS5): was £34 now £17 at Amazon
The best game about a cat ever made. This cat platformer (catformer) follows a stray kitty in a futuristic world. It's fun, tells an interesting story and yes you can pet the cat. What's not to love?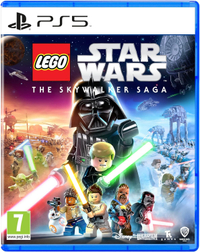 Lego Star Wars: The Skywalker Saga: was £19 now £14 at Amazon
The iconic movie franchise but brickier. This is a brilliant co-op adventure across all nine movies with hundreds of playable characters (including some you may never have heard of). The biggest Lego game to date has a whole galaxy to explore.
Xbox Series X games under £20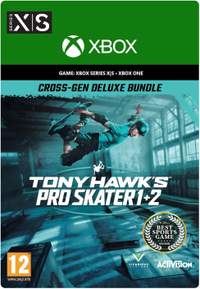 Tony Hawk's Pro Skater 1+2 cross-gen deluxe bundle: was £49 now £19 at Amazon
An excellent choice from T3's News Editor who said: "The Tony Hawk's Pro Skater series is among the greatest gaming franchises of all time, and this remastered collection of the first two combined is truly unmissable. Not only does the gameplay hold its own amongst more modern titles, the graphical reworking is sublime."
Consider yourself told.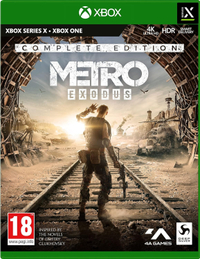 Metro Exodus: Complete edition- Xbox Series X: was £22 now £12 at Game
One of the most beautiful games ever made (visually and story-wise) is an absolute Snip for Black Friday. Explore a number of wide-open post-apocalyptic locations in this alternate-history survival shooter like no other. This version comes with all the DLC too.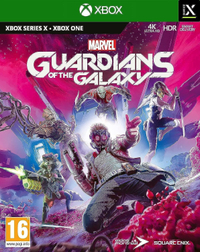 Marvel's Guardians of the Galaxy: now £16 at Amazon
Ok, so it's not really on sale but this is a great price for one of the best single-player titles in recent years. Play as Starlord himself, and lead the rest of the Guardians to save the galaxy.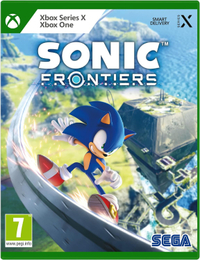 Sonic Frontiers: was £54 now £19 at Amazon
An excellent open world Sonic adventure, explore a unique archipelago of islands with the fastest hedgehog alive.