If you're looking to buy Apple's best earphones, then you're in for a little treat courtesy of Amazon's Spring Sale, which runs through to the end of today, 29 March 2023. So be quick, as the sale is over and done at midnight.
There's £20 off the AirPods 3 as part of the promotion, or if you're looking for the higher-end model, there's also £20 off the AirPods Pro 2. That's a neat little discount on what are some of the best wireless earbuds for Apple users.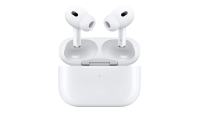 AirPods Pro 2: was £249, now £229 at Amazon
If you want active noise-cancelling (ANC) then these are the Apple earbuds to buy. The AirPods 3 don't offer ANC, which is the main difference between the two.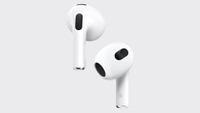 AirPods 3: was £189, now £169 at Amazon
Not fussed about active noise-cancelling? Then the AirPods 3 are an ideal match, with a similar design to the Pro model, and great battery life, just none of the sound-blocking tech you'll get from the Pro model.
As outlined in the product boxes above, the key difference between the AirPods 3 and the AirPods 2 Pro is that you'll get active noise-cancelling (ANC) from the latter, pricier pair. They're also the older models, but they're the higher-end of the two options.
Not that everyone will want ANC, of course, so if you're in that camp and nonplussed about the option then the AirPods 3 do a great job of delivering quality sound for a decent period of time per charge and include great features such as instant pairing to your Apple devices. A great option for iPhone 13 users.