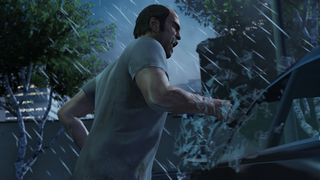 Special Abilities
Each of the protagonists in GTA 5 – Franklyn, Michael and Trevor – have a special power that the player can activate by clicking in both analogue sticks. Michael activates a brief window of bullet-time, which allows players to easily target enemies with his sidearm. Franklyn can also slow down time, although his power only works when he's operating a vehicle. Trevor's power is effectively a violent rampage; when he activates his power, the damage his weapons cause increases and he becomes harder to wound.
It's worth keeping each character's power in mind when on heists or firefights – Franklyn, for example, is far better at vehicular combat than either of his mates, while Trevor's rampaging ability can be used to turn the tide in a firefight.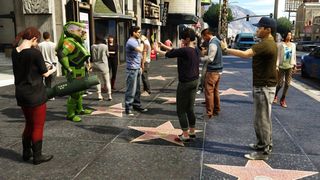 Phones are both fun and informative
Each character has a smartphone which acts as both a hub, a message centre, camera and stock trading appliance. You can also use it to while away the hours playing games. Best of all you can take pictures of the mayhem you have wrought and upload them on the Rockstar Social Club.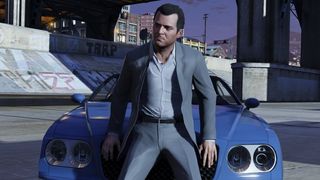 Remember you're a part of a crew
Players can switch between Trevor, Michael and Franklyn on the fly in the middle of many of the missions. This allows them to effectively change vantage points almost instantaneously giving them a massive tactical edge against teams of armed foes. If you don't have the angle on a shot against one set of foes with Franklyn, say, you can switch over to another character who may have a clearer shot at the target. With that in mind, remember Trevor's and Michael's abilities when the bullets start flying.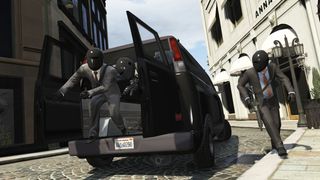 You get what you pay for
On heist jobs, players need to assemble a crew to back them up on their scores. Every crew member you select for the job will want a percentage of your take, and the size of their cut is usually reflected by their ability. If you want a decent driver who will hold a truck steady while you ride a bike into the back of it, you'll probably have to give up 14 per cent of the take. On the other hand, a hacker who wants only 4 per cent of the take is probably quite rubbish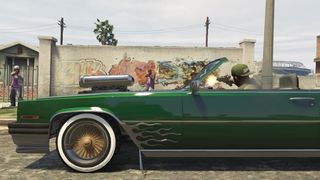 Levelling your crew
There is, however, a trade-off in using less skilled, cheaper labour. Over a series of jobs, their skills will improve but their asking price won't, so it's possible to level up a cheap hacker into an elite keyboard wizard who will still only take home 4 per cent of your score.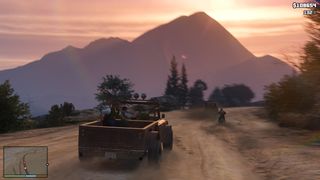 No activity is wasted
And speaking of levelling up, there's a reason that Los Santos is filled with activities – such as golf, tennis, yoga and even triathlons – and it's not just because they're fun. They improve the stats of the characters. If you take a character jogging, their stamina will improve. Take them to a fire range and their firearm ability will rise. If you have them sneak about (by clicking in the left thumbstick) their stealth abilities will boost. Hitting the links isn't just fun – it's self-improvement. Seriously.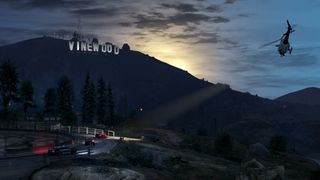 Business for fun and profit
Like other GTA games, GTA 5 offers players the ability to buy and own properties. Some of these give the player a weekly income – always useful – while others (such as the airfield in the desert) come with their own set of mission, which allow players to earn dosh.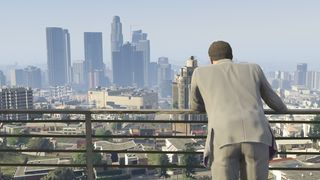 Trading stocks
You can actually make money for your characters by trading stocks on GTA 5's in-game stock market, BAWSAQ (oh, my aching sides). Without giving too much away, there are some missions and side activities in the game, which can have a direct influence on certain corporate entities, so it's possible to have an effect on their share prices while wielding a gun. What japes!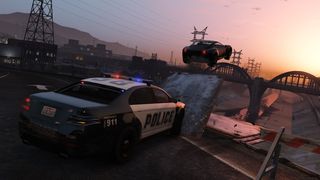 You don't always have to outrun the cops
Ever seen Nicolas Winding Refn's neon-soaked crime noir Drive? If you have you'll notice that Ryan Gosling's character avoids the cops where and when he can. GTA 5 takes a leaf out of Drive's book in that players don't end every chase by out distancing the cops. If you're able to slip out of the police dragnet, it's worth finding a secluded car park or back street to hide and, chances are, if you stay out their line of sight, the cops will slip right past you.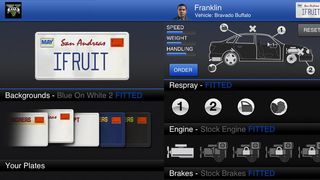 Download the iFruit app
Rockstar has just released the GTA iFruit app, which allows players to play with Franklyn's dog, Chop, and customise the fleet of cars players have amassed in the game. You can also access the Rockstar Social Club and even waste some of your life on the GTA 5 version of Facebook, which is called… er,… LifeWaster. The real draw here is the ability to interact with Chop. You can play games with him, feed him and this will improve his abilities to track and attack foes in the game. It's on the iTunes store now – and it's free.