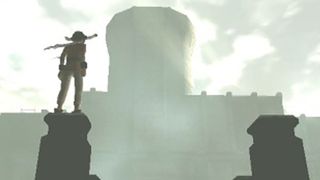 ICO (2001)
Recently given the HD treatment for the PS3 along with the equally brilliant Shadow of the Colossus, Ico was one of the most beautiful looking games to launch on the PS2. The boy with horns who led his damsel in distress to safety was a simple storyline brilliantly executed by Team Ico and was a game that has gone on to inspire the work of current developers including Uncharted creators Naughty Dog.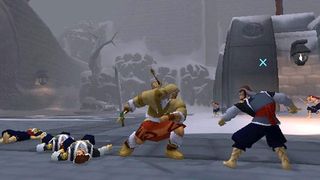 Mark of Kri (2003)
One of the many PS2 games that may have fallen under the radar, the violent beat-em-up was heavily influenced by Polynesian culture and art and despite having Disney inspired animations had innovative fight mechanics and the kind of gameplay that was far from kid-friendly.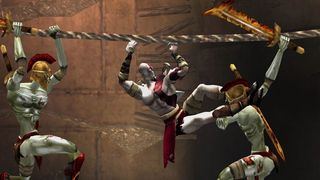 God of War (2005)
The PlayStation 2 exclusive was the perfect blend of gore-fuelled chaotic brilliance, fast-paced combat, complex puzzle-solving and some of the toughest boss battles we've faced to make Kratos and his Greek Mythological adventures an essential purchase.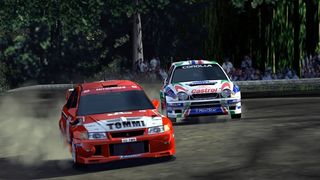 Gran Turismo 3: A Spec (2001)
Despite having included fewer cars than Gran Turismo 2, the third GT instalment raised the bar once again for simulation driving games in terms of the stunning visuals, authentic sounds and road realism showcasing what the Sony hardware was truly capable of when it was pushed to its limits.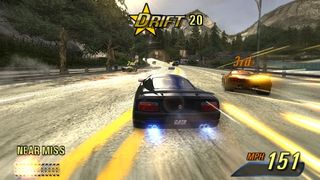 Burnout 3: Takedown (2004)
If you had a preference for a more archaic type of driving game, Criterion Games served up one of the best versions of its breakneck speed racer this time giving players bonus points for smashing up as many vehicles as possible. That's hours of fun right there...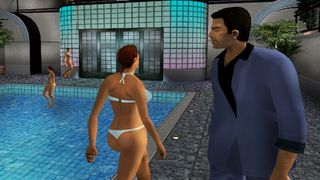 Grand Theft Auto: Vice City (2002)
We could have picked Grand Theft Auto III or even San Andreas but having swapped the gritty New York-inspired Liberty City for a world that brilliantly parodied the 80s in every way it possibly could and boasted one of the best game soundtracks, we've opted for the excellent GTA: Vice City.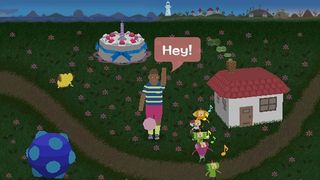 We Love Katamari (2005)
Hands down one of the weirdest but ultimately wonderful games to ever make it onto the PS2, the sequel to Katamari Damacy which was only available in Japan meant we could finally enjoy rolling a sticky ball around beautifully vivid environments with Prince and his many cousins.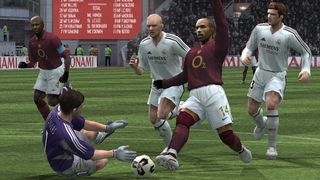 Pro Evolution Soccer 5 (2005)
Back when Konami were out on top of EA Sports and FIFA, Pro Evo 5 became the disciplined Fabio Capello of the series. Retaining possession, and having the patience of Sir Alex was needed in order to get through this game. Realism was clearly the emphasis, shunting the more arcade loving football fans, but for those who played like Beckenbauer in the playground, this one was for you.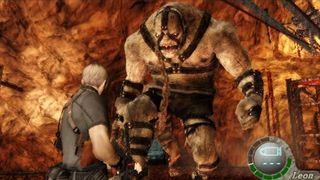 Resident Evil 4 (2005)
Argued by some loyal RES fans as the last great instalment of the survival horror franchise, Leon heads into the mysterious setting of a European village filled with parasite-controlled villagers gripping chainsaws. Stunning cut-scenes and an intuitive new co-op made RE4 a PS2 game that was difficult to put down.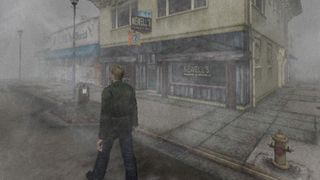 Silent Hill 2 (2001)
A psychological survival horror game with the emphasis firmly on psychological, Silent Hill 2 created the kind of atmosphere that made you want to play it with all the lights on as you edged your way down long hallways as eerie noises echoed in the distance. It was a fine example of how to make a truly great horror game without a zombie overload.
SSX Tricky (2001)
Undeniably the best game to flaunt your boarding skills the SSX sequel amongst other things introduced a new trick system that meant you could pull off even more ridiculous moves, there was more bonuses to unlock and EA even managed to deliver on the soundtrack front just like they did in the first game.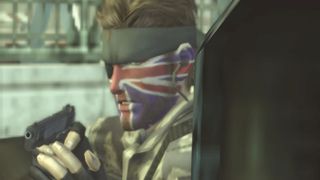 Metal Gear Solid 3: Subsistence (2006)
Taking the stealth action into new territory, the expanded version of Metal Gear Solid 3: Snake Eater added an online multiplayer element but it was the improved graphics, great plot, and more sophisticated use of camouflage to complete missions that made it worth sitting through the long cut scenes.