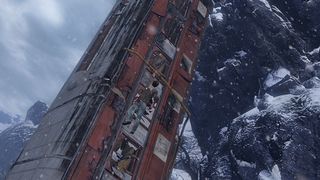 Uncharted 2: Among Thieves (PS3)
One of, if not, the greatest adventure game of all time, Naughty Dog's crowning achievement is a blockbuster movie made completely playable. Best in class gameplay, is combined with a strong story and visuals that, to this day, barely show age. The levels taking place in snowy environments, atop mountains and amongst battle ravaged settlements pop with fantastic details and levels of colour vibrancy.
Taking cues from the likes of Tomb Raider and even Indiana Jones, Uncharted never stands still, yet offers a good amount of variety, from puzzle solving to tense action sequences that wouldn't look out of place in James Bond's next outing.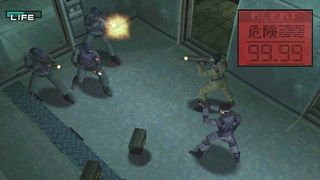 Metal Gear Solid (PS1)
Hailed as one of the most important games of all time, Metal Gear Solid is about as globally recognised as the console it called its home. Mixing hard as nails stealth gameplay, a terror threat driven story and plenty of action, the game felt years ahead of its time in almost every area. While it wasn't our first meeting with the MGS universe, it was the first to be fully realised with 3D graphics, as opposed to the top down view of old.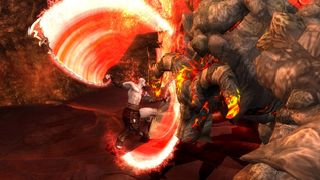 God of War 2 (PS2)
The gloriously gruesome, greek mythology inspired hack 'n' slash title God of War 2 was a full on romp filled with blood, guts and finger spasm inducing button mashing gameplay – how could it not make our ultimate Playstation game list?
The combo based combat is tricky to master, though there was nothing quite as rewarding as pulling off that ultimate move and slowly ripping the head off an enemy, bloody showering out of their decapitated body.
Coming towards the end of the PS2's reign, God of War is seen as a fitting end to the lifespan of the system, helping it bow out with a top class title.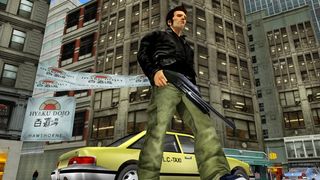 Grand Theft Auto 3 (PS2)
Not necessarily known as Playstation only title, GTA 3 spent around a year as a console exclusive, until it finally came to the PC and then the Xbox. Ditching the 2D style of previous instalments, GTA 3 goes all 3D, kick starting the success story that is still going with GTA V.
Possibly one of the most defining titles of the generation, this crime infested thrill ride had the story, the missions and the graphics to ensure it lived up to the hype. While it had its opponents, its critics and even its despisers, GTA 3 showed games could simply be more than a fixed narrative that couldn't push boundaries.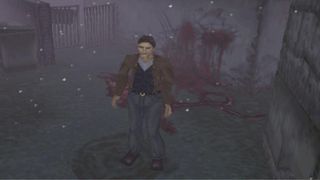 Silent Hill (PS1)
Similar to Resident Evil in its approach to creating a horror stylised game, Silent Hill was a little harsher in its setting, and with a more personal story to boot. As Henry Mason, you're tasked with finding your lost daughter, who has gone missing in the spooky, monster filled town of Silent Hill.
What we loved about the game, apart from its atmospheric setting and third person perspective was the variety of endings that were possible. Dependant on how you tackle the missions, the final outcome could end up in one of four direction, a couple good, some bad and even one including extra-terrestrials.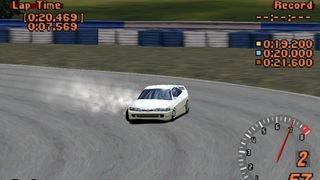 Gran Turismo 2 (PS1)
The king of driving simulators? Gran Turismo can definitely stake a claim to that title. Another Playstation stalwart, the super realistic and highly detailed title has seen a release on a raft on Sony hardware, though we will always have a soft spot for the second iteration. Released on the cusp on the Millennium, the game sticks closely to the roots of the original, though adds a much improved breaking system, along with tons of extra cars, new tracks and race types.
Racing aside, some of our fondest memories of the game relate to the soundtrack. Featuring the likes of Fatboy Slim, Garbage and The Cardigans – what's not to love?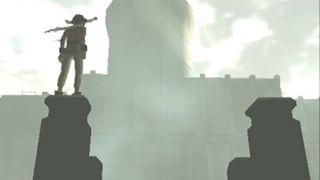 Ico (PS2)
Staggeringly simple, yet beautiful and entrancing to play, Ico is, at its roots, a third person platformer, yet it feels like so much more. Storywise, you play as a young boy with, er, horns who has been outcast from his village and forced to take refuge in a castle. Teaming with Yorda, the daughter of an evil queen, you must escape the fortress in the hope of living happily ever after.
Art wise, this game is gorgeous, almost like an actual painting. The melodic soundtrack and lack of speech also add to the atmosphere. If you're eager to have a blast from the past, but don't still have a PS2 lying around, there's an even more lovely look HD remake available for the PS3.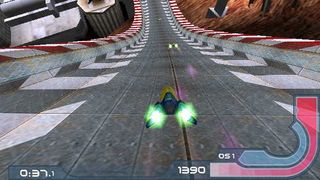 Wipeout Fusion (PS2)
Futuristic racer Wipeout was a tent pole title for the Playstation, though our favourite instalment of the series was Fusion, thanks to the super fast paced gameplay, large amounts of content and graphics that looked great on the PS2. About as far away from traditional racers in the ilk of Gran Turismo as is possible, Wipeout Fusion was pure adrenaline fuelled arcade fun, which was surprisingly tough to master. The anti-gravity environments lead to break neck races, where one false move would put a halt to your winning streak. Frustrating, addictive, controller throwing at the TV screen worthy, Wipeout Fusion is a racer, done right.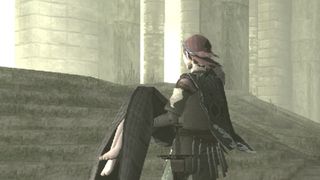 Shadow of the Colossus (PS2)
Often seen as the spiritual successor to Ico, Shadow of the Colossus takes place in the same world, though featuring a different lead character. As with Ico, the premise is simple and pretty much unique. Instead of fighting off waves off enemies, you're tasked with defeating just 16 giants, or Collossi, though it's all about being tactical and finding out the weak points of each one.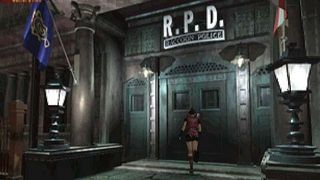 Resident Evil 2 (PS1)
While the series may have fallen on hard times recently (who really wants to rush back and play Resident Evil 6?) it was once the game everyone wanted to play. Spine tingling in its presentation, brilliantly atmospheric and varied in gameplay, Resident Evil 2 hit its targets, and kept on going. Sneaking past your parents, horror game in hand, with a bunch of mates had never been so common.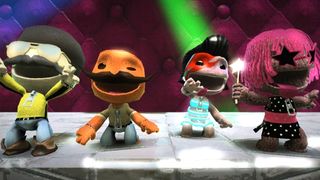 LittleBigPlanet (PS3)
Cutesy in its presentation, yet surprisingly addictive and fun to play, LittleBigPlanet expanded from its kiddy demographic into a game that could be enjoyed by anyone. The customisable and level creating aspects, paired with the array of beautifully designed characters and crisp graphics, really made the game stand out during a time when many titles were fairly unoriginal. It was popular too, becoming a real selling point for the PS3 and spawning a few sequels and spin-off titles.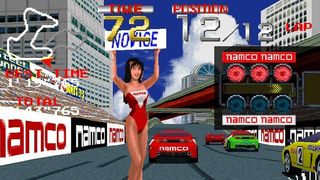 Ridge Racer Type 4 (PS1)
Ridge Racer has become synonymous with the Playstation, taking its place beside Gran Turismo as the headline racer. Much more arcade based in its interpretation of driving, Ridge Racer Type 4 was the first in the series to land on Sony's hardware, bringing with it vicious powerslides and edge of the seat gameplay.
Time attack mode, a gloriously addictive feature, was a standout part of the game, pitting you against your mates to see who was the quickest. Intense competition at its finest.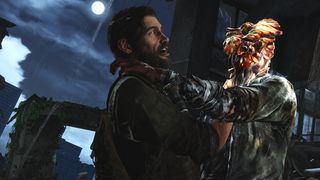 The Last of Us (PS3)
Naughty Dog hit a winner with the Uncharted series, but they proved they could do it all over again with The Last of Us - a sombre, tense and dark game that showed the PS3 could still keep up and produce exciting titles, even as its time was almost up.
Set in a world ravaged by a deadly fungus, the game is beautiful, but that's a given, it's more about the story, characters and gameplay, all of which are top notch.
It may, at times, feel a little like your simply watching the events unfold, without having a direct impact, but that could be said for a raft of recent titles.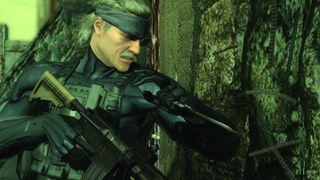 Metal Gear Solid 4 (PS3)
We've already featured one Metal Gear Solid game in this list, but this wouldn't be an ultimate Playstation history without featuring one of the PS3's top titles, so we decided to jam them both in. Metal Gear Solid 4: Gun of the Patriots puts you in the shoes of a much older Snake, though he can still sneak round with ease, in part thanks to the updated stealth system, breaking a whole load of necks in the process.
Graphics are great, gameplay is a mixture of classic MGS, yet tweaked in all the right areas and the immense cut-scenes are basically a movie in there own right. There's also a lasting appeal, something that makes us still pick up our battered copy, all these years later.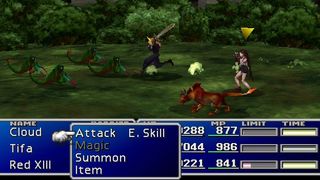 Final Fantasy VII (PS1)
A bit like the Marmite of console gaming, the Final Fantasy series has always had a love/hate relationship with gamers (and us at the T3 offices) but it only seemed fair to include an instalment in this list.
The biggest selling title of the series, Final Fantasy VII kept things pretty similar to the previous releases, with its unique graphics along with 'out of this world' story and characters, though the big change was the switch to a 3D look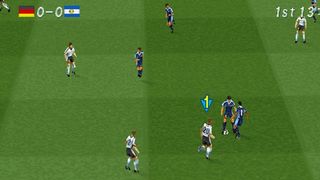 International Superstar Soccer Pro 98 (PS1)
You can have your Fifa, Pro Evolution Soccer and the like; we're pretty fine with a copy of International Superstat Soccer Pro 98 thank you very much. While not strictly a PS1 only title (it also graced the N64) the version playable on the Sony system was completely different, built by a separate team and it's the version that will live long in our football (not soccer) loving brain.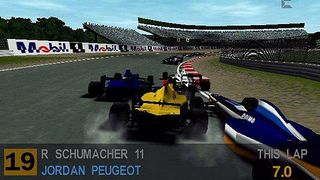 Formula 1 97 (PS1)
Included probably more for its nostalgic merit than for its technical achievements, Formula 1 97 was developed by Bizarre Creations, who incidentally went on to work on the successful Xbox title, Project Gotham Racing.
From the laugh out loud, pieced together commentary, to the fast paced races, F1 97 was a huge leap from the previous title in almost every way possible, making it the night time game of choice for many car loving youngsters.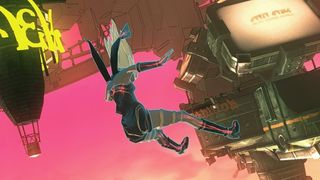 Gravity Rush (PS Vita)
One of the PS Vita's more mind-bending titles, Gravity Rush centres on the adventures of a woman named Kat, who is bestowed powers by a cat (yes, we know!) to fight off an invading wave of monsters. The kicker here is the player's ability to switch Kat's control of gravity, allowing her to twist her perspective at will. As the game progresses, Kat gains more powers, such as the ability to lift heavy items up in the air and toss them about.