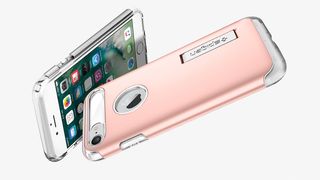 Introduction
The iPhone 7 is here, and, as you would expect, all the world's best case manufacturers are getting in on the action. Literally, a dump truck-load of cases have been announced and, because we love you our dear T3 readers, we've Scrooge McDucked into them to find the best.
As such, here are our picks of the best iPhone 7 cases you can buy today. Naturally, we will continuously update this roundup over the next weeks and months.
Enjoy!
Here are links to our excellent iPhone 7 coverage: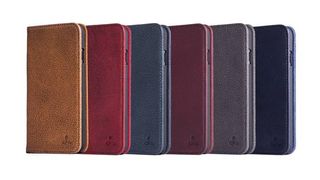 Snakehive Slimline Wallet Collection
Earlier this year Snakehive dropped the well-received Vintage Two Tone Leather Wallet for iPhone 7 and it has now followed that up with the slick-looking Slimline Wallet Collection.
The Collection is named thus as it is not only available in a wide range of colours including Ruby Red, Grey, Teal, Tan Gold, Deep Blue and Plum, but also because it is available for a really wide range of devices too, including iPhone 7.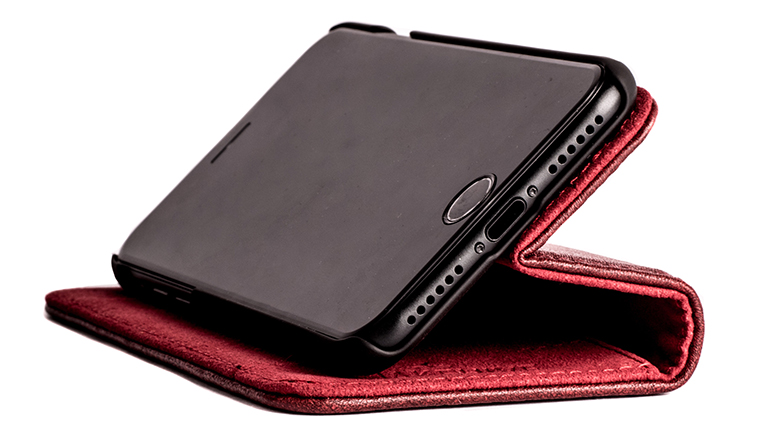 Each case is made from leather and hand stitched, while card/note slots, magnetic fastening and bi-fold stand function are all present.
Understated and streamline, the Slimline Wallet Collection offers a great all-round package.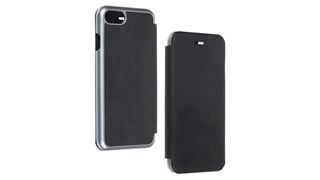 Foxwood Metallic Slim Folio
Offering minimal bulk, a stylish snap-on design, as well as solid all-round protection, the Metallic Slim Folio from English case manufacturer Foxwood is a very pleasant new addition to this roundup.
A full-grain leather flip cover and backplate comes in a variety of colour schemes, including black, brown and cream, while the robust metallic rubber oil coated hardshell is lined with a soft micro-fibre to ensure the iPhone 7 remains scratch free.
Throw in two secure cardslots inside, as well as full access to all ports and controls, and you've got yourself a well-designed and highly versatile smartphone case for iPhone 7.
Price: £29.99 | Buy Foxwood Metallic Slim Folio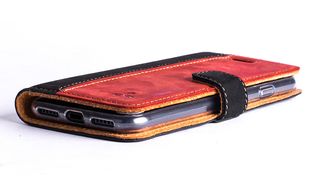 Snakehive Vintage Two Tone Leather Wallet
A red hot new entry, the Vintage Two Tone Leather Wallet for iPhone 7 from Snakehive delivers on both build quality and feature set, stylishly protecting your smartphone with aplomb.
The Vintage is made from full grain cowhide leather, with a soft inner designed to protect the handset from any scratches, and a naturally distressed matt outer covering which, as it's leather, will age well and mature over time.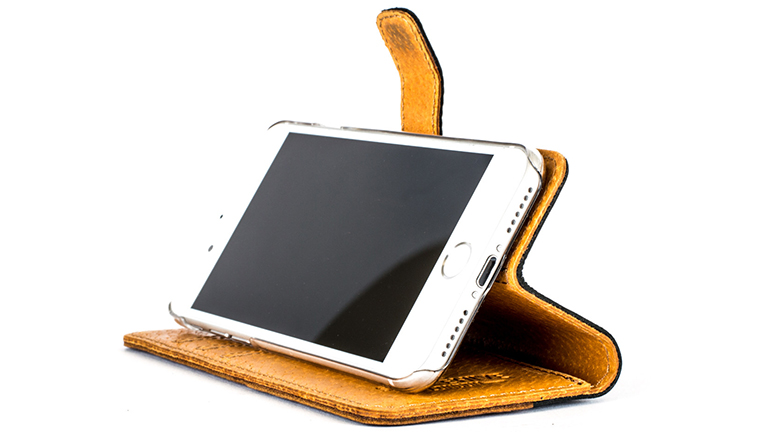 In terms of features, the Vintage sports a hinged back cover that can fold onto itself horizontally to enable a stand function, allowing you to easily prop up the iPhone 7 for watching media without having to remove it from the case. In addition, three handy credit card slots, as well as a larger note compartment, are installed on the inside front cover.
Overall, a lovely and - at less than £20 - affordable case for iPhone 7.
Price: £18.95 | Buy Snakehive Vintage Two Tone Leather Wallet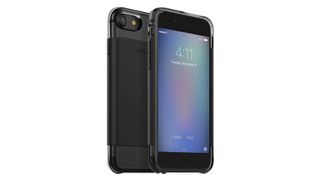 Mophie Base Case
A really nice, super versatile new entry from Mophie, the Base Case delivers a level of modularity to how you protect and augment your iPhone 7.
The Base Case itself, which can be seen in its non-augmented state above, is an ultra-thin, protective case with magnetic plates hidden in the back. These magnetic plates, entitled the "Hold Force" system by Mophie, can then be used to secure a variety of accessories to the phone, including a card-carrying wallet (see picture below), folio flip cover and battery pack (4,000 mAh).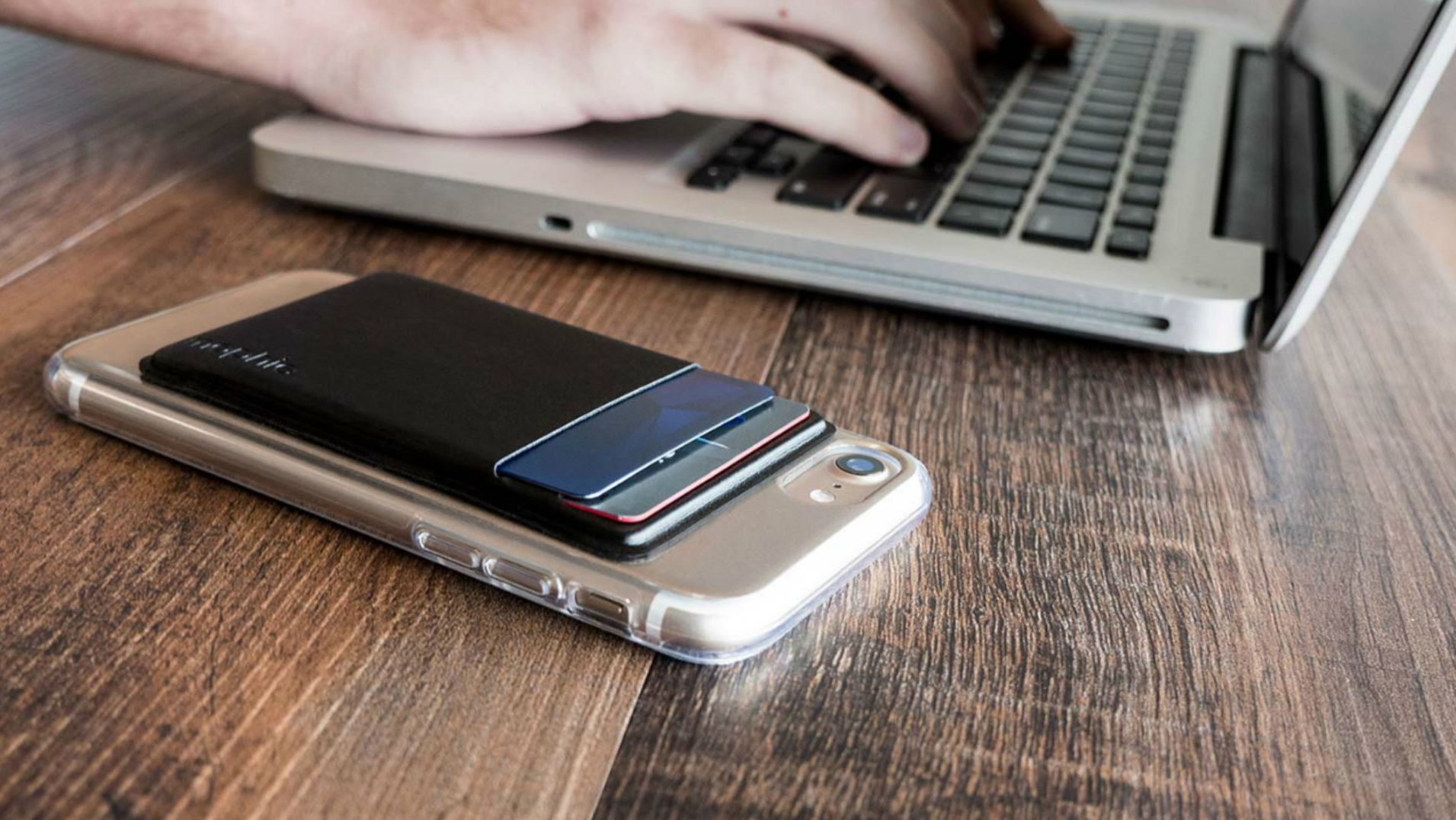 As such, you can mix and match your augments depending on context, with 14-hour work days maybe necessitating the battery pack, while nights out on the town leaning more towards wallet use.
Naturally, the Base Case is also available in a wide range of colours, including black, red, blue and silver.
Price: £34.95 | Buy Mophie Base Case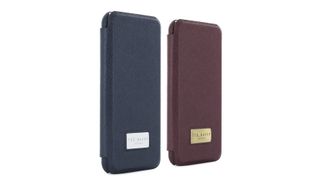 Ted Baker AIRIES Folio Case
A stylish new entry, the Ted Baker AIRIES Folio Case for iPhone 7 delivers an all-over textured leather effect, in your choice of on-trend oxblood or navy, in-built card slots and a book-style flip cover.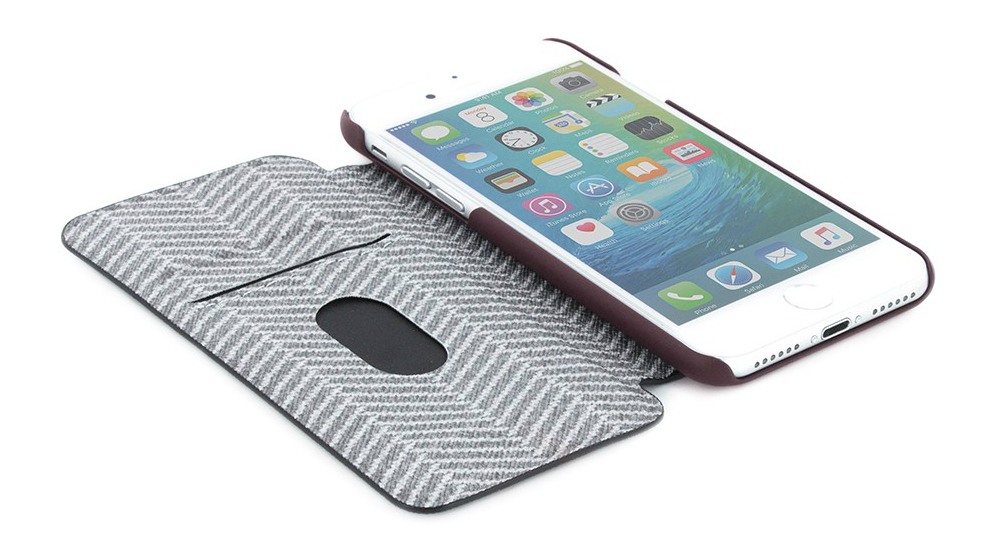 In terms of buld, the edges of the case are hand-crimped, while an embossed brushed-metal branding plate makes sure everyone knows you are rocking a Ted Baker.
A one-year warranty completes the package.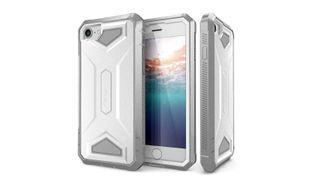 iVAPO Apple iPhone 7 Case
This Apple iPhone 7 Case from iVAPO offers a good all-round mix of protection, style and futuristic aesthetic.
The case is made from TPU and polycarbonate, with a tidy dual-layer construction, while a built-in screen protector ensures that the screen remains scratch free without compromising touch sensitivity.
Quite a lot of case for your money, especially considering you can choose from four distinctive two-tone colour schemes.
Price: $15.99 | Buy X-Doria Revel Case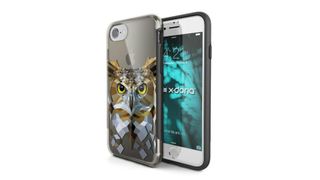 X-Doria Revel Case
This new range of Revel cases from X-Doria mix an ultra-thin profile with some really snazzy artwork on the backplate.
The case is a snap-on and features a wrap around rubber bumper with screen-protecting raised edges.
The art on the other hand varies, with a series of stylised animals and patterns available. We like this owl design here at T3 Towers, however there is a pug, husky, lion, panda, tiger and polar bear available too, among others, so chances are high you'll find something to your liking.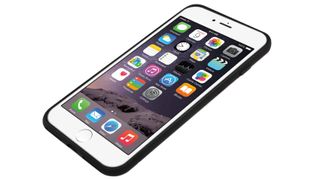 Macally KSTAND
Kick-stands seem to be all the rage at the moment, with this robust KSTAND unit from Macally joining the prop-up party. As you would expect, the main feature on this case is that it has an in-built kick-stand which, when clipped out of the case's backplate, allows your new iPhone 7 to be jacked up for movie watching and err... looking at your calendar.
The case the kick-stand pops out of is good too, with a dual-layer PC/TPU contruction and in-built card slot keeping your phone and credit card safe. A raised outer rim allows the phone to be placed face down without screen contact being made too, while its 17-gram weight means that it adds little bulk to your pocket.
Available in black, blue and rose gold.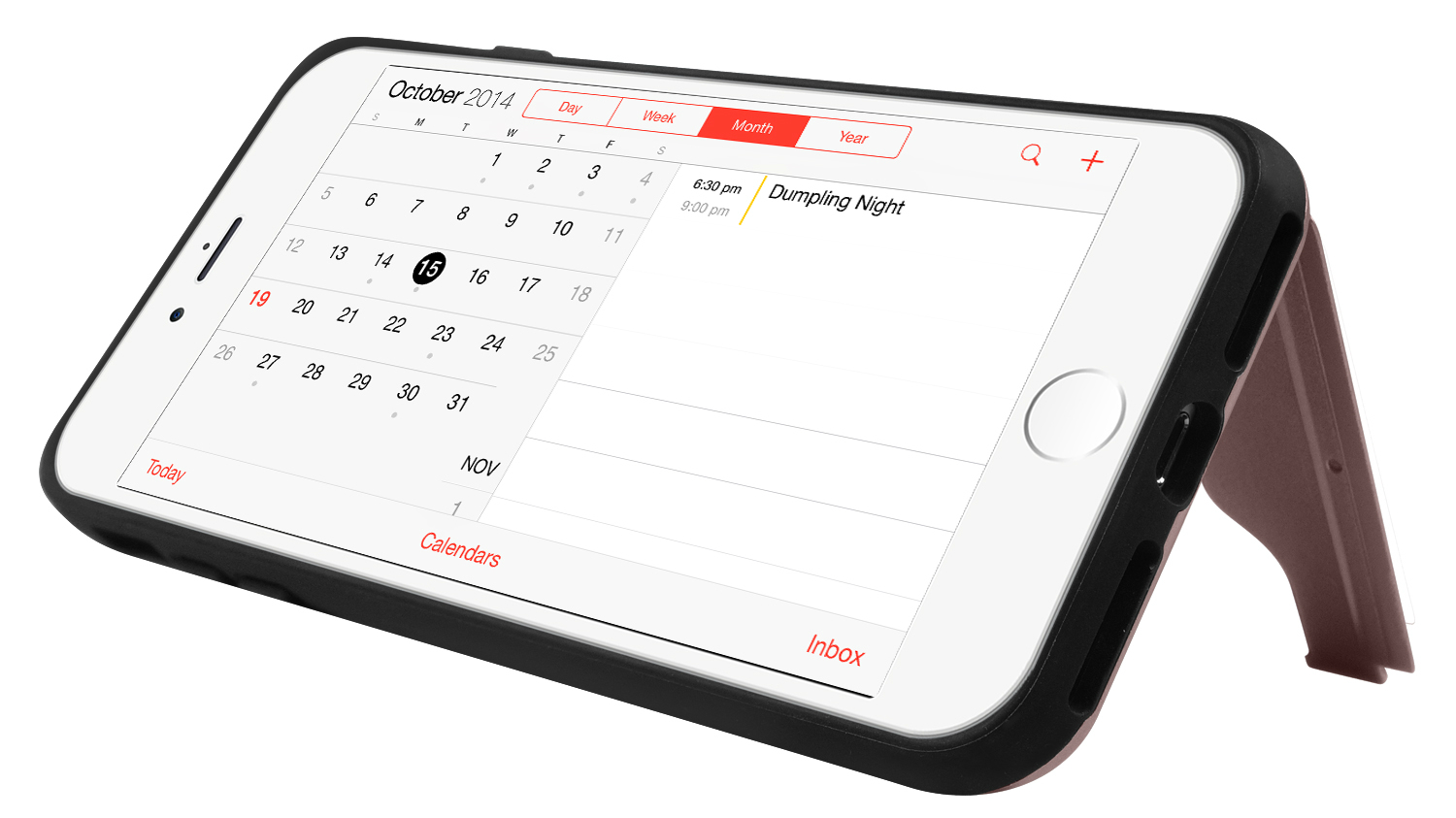 Price: €16,95 | Buy Macally KSTAND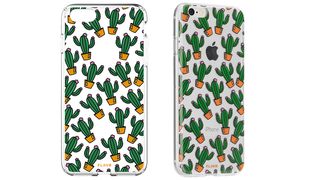 FLAVR Cactus Case
We just love this Cactus Case from Strax GmbH's fashion brand FLAVR. The case the awesome design is on is a pretty standard, however it gets the basics of protection right, covering all sides of the phone bar the screen, and it is cheap as chips too.
If cactuses aren't your bag, in the same range there are pugs, pineapples, lips and more, so if you're looking for something a bit different, the FLAVR range is worth a shuft.
Price: £9.99 | Buy FLAVR Cactus Case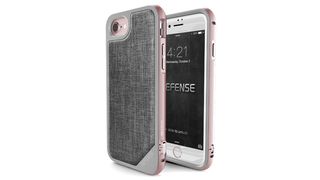 X-Doria Defense Lux
The X-Doria Defense Lux features an all-aluminium outer frame to protect the iPhone 7's perimeter, while inside soft rubber wraps ensure it can survive drops from up to six feet six inches.
It comes in four different schemes too, with Black Carbon, Black Leather, Blue-Gold and - T3's favourite - Rose Gold available.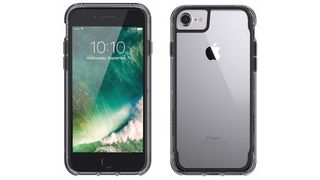 Griffin Survivor Clear
See-through, drop-resistant, ultra-thin and light weight too, the Survivor Clear from Griffin is just spiffing.
It's one of those cases that aims for invisibility, accentuating the iPhone 7's beautiful design, however thanks to it being built from optics-grade polycarbonate, it protects well regardless, with a shell hardness rating of 6H keeping the phone free of cracks and scrapes. This enhanced protection is aided by a built-in Impact Dispersion System, which absorbs drop forces prior to them damaging the device.
Clear is the colour to go for on this one we think, however other colours are also available if you want to add an element of two-tone, with gold, smoke, green, grey and more available.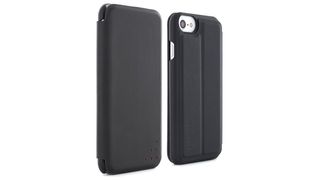 Proporta Carbon Fibre Lined
The iPhone 7 is back in black, so why not embrace your dark side with this tidy case from Proporta? The Carbon Fibre Lined delivers a manly, mature case for protecting your handset, with actual carbon fibre lining it for enhanced damage resistance.
The carbon fibre lines genuine real leather in matte black, meaning that the case feels smooth against the skin, while a Military Drop Tested certification means that it is drop resistant as well as stylish.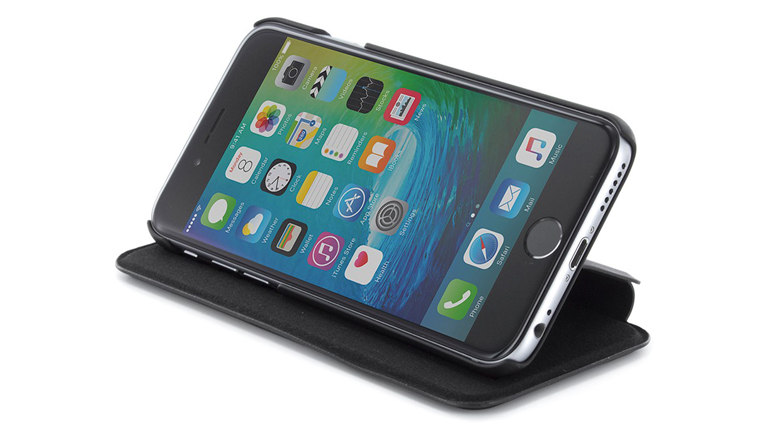 A nice added touch is the slim recess in the case's rear, which allows it to be quickly transformed into a stand for media consumption, as too the hidden magnetic panel that makes the Carbon Fibre Lined mount-ready.
Cygnett WorkMate Pro
A rugged case geared almost totally towards keeping your iPhone 7 secure and scratch-free during the working week, the WorkMate Pro from Cygnett offers excellent protection against drops and scratches, with a raised edge around the screen keeping it elevated when placed face down.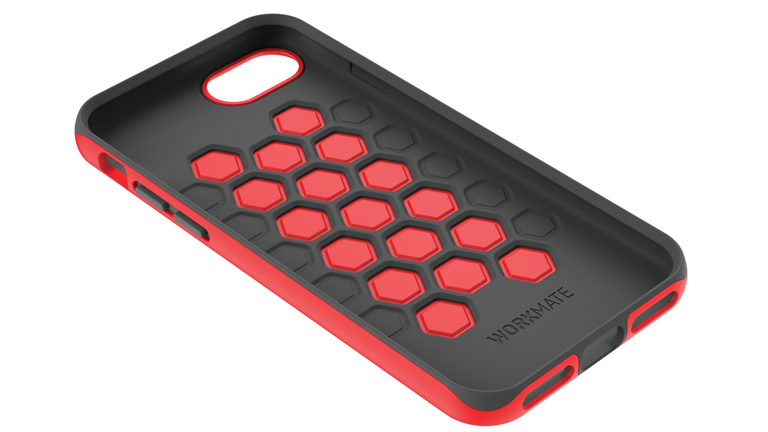 The Pro's dimpled rear panel also ensures top-rate gripability, while encased buttons keep unwanted dust and detritus out.
Price: £19.95 | Buy Cygnett WorkMate Pro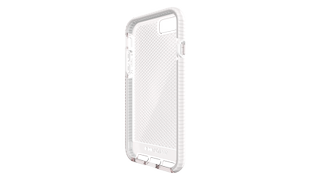 Tech21 Evo Check
If bouncy-ness is what you look for in a case - look no further than protective shells from Tech21. Making use of the company's advanced FlexShock material, the Evo Check can survive a 3-metre drop. There are several colours available, and also different styles including the Evo Mesh, Gem, Tactical, and Wallet.
They also work with Tech21's Impact Shield screen protector.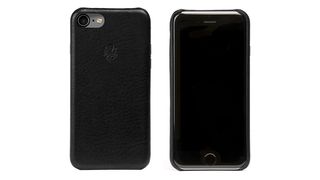 Nodus Shell Case for iPhone 7
T3 favourite Nodus has updated its Shell Case range for the iPhone 7 and, as you would expect, it delivers premium and feature-packed protection for your phone.
Coming in a wide-variety of colours, including Chestnut, Ebony, Dark Teal and Taupe Grey, the slimline iPhone 7 Shell is constructed from vegetable tanned Italian leather and shock-absorbing polycarbonate, with a soft microfibre lining coating the case's interior.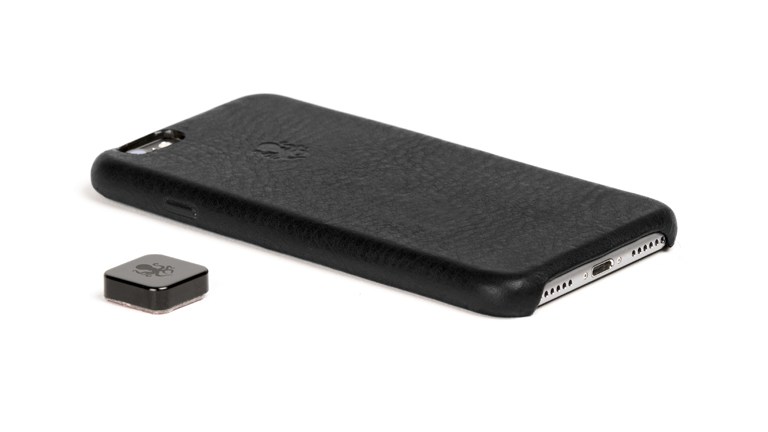 In a neat touch, the Shell Case also comes with what Nodus call a Micro Dock, a 20x20x6mm CNC milled aluminium block containing four super strong N52-grade magnets. Place or attach said Micro Dock to any surface - it has a 3M VHB adhesive pad - and it will securely hold your iPhone 7 in place almost anywhere.
Price: £54.95 | Buy Nodus Shell Case for iPhone 7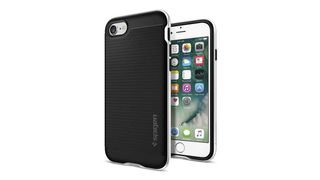 Spigen iPhone 7 Case Neo Hybrid
Second up in our launch-day iPhone 7 case roundup is this piece of case porn from Spigen. The Neo Hybrid maintains the iPhone 7's super thin profile while protecting it in a hard polycarbonate frame.
A brand new TPU patterned design also delivers excellent grip without compromising the case's slick aesthetic, which comes in three different colour schemes, Satin Silver, Champagne Gold and Gun Metal.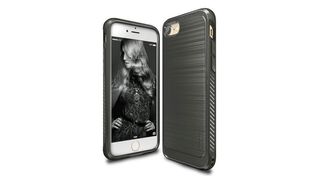 Ringke Onyx iPhone 7 Case
A futuristic new entry from Ringke, the Onyx is constructed from tough thermoplastic urethane material, offers full-degree protection - covering all corners and side edges - and is machined with a slim raised front lip to keep your iPhone 7's screen scratch free.
At under a tenner, it is also one of the cheapest cases in this roundup.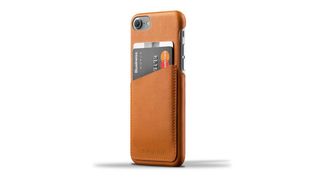 Mujjo Leather Wallet Case for iPhone 7
We class things up a bit now, and raise the price a bit, with this tasty leather number from Mujjo. The Leather Wallet Case for iPhone 7 partners Moulded Edge Technology with quality vegetable-tanned leather to create a thin and lightweight case that looks at home both out on the town and on an office desk.
There is also a stitched leather slot on the rear, allowing a brace of key credit cards to be carried, eliminating the need to carry a wallet.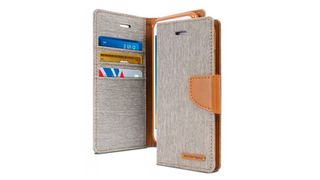 Mercury Canvas Diary iPhone 7 Wallet Case
Next up is this tastefully designed case from Mercury which, as well as protecting your new iPhone 7, also offers the ability to store both credit cards and cash. Indeed, the Canvas Diary is more like a wallet-come-case, with an integrated magnetic clasp, kickstand and stitched finish completing the package.
It certainly isn't the slimmest case on the market, however we like its smart yet retro aesthetic and - crucially - good build quality.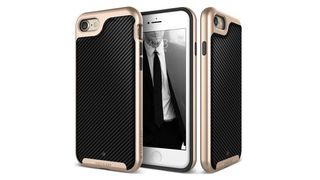 Caseology Envoy Series iPhone 7 Case
Sometimes the simplest designs are the best. The iPhone 7 Case Envoy from Caseology proves this, delivering a simple two-tone case constructed from shock absorbent TPU and polycarbonate, which also features an integrated soft-coated bumper and raised bezel protection.
Various schemes are available, with some offering soft leather backplates - however this carbon edition not only looks da bomb, but also offers excellent gripability.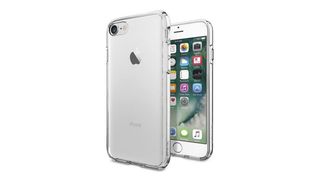 Spigen Ultra Hybrid iPhone 7 Bumper Case
Sticking at the lightweight and super slim end of the case scale is the iPhone 7 Case Ultra Hybrid. Completely clear and transparent, with a hard polycarbonate back and integrated Air Cushion Technology to protect from drops and scrapes, this simple and well-made case places protection above a fat feature set.
Four colour schemes are available, including this Crystal Clear variety, as well as Rose Crystal, Mint and Black.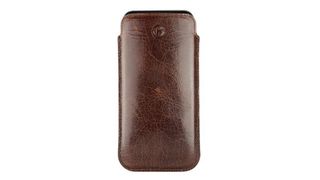 Redneck Red Line Genuine Leather iPhone 7 Pouch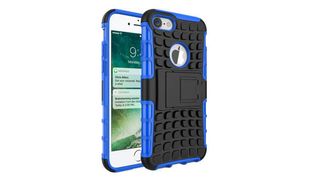 Olixar ArmourDillo iPhone 7 Protective Case
We get super manly now with the ArmourDillo (see what they did there?) from Olixar. This iPhone 7 case is all about toughness, with a TPU inner layer surrounded by an impact-resistant exoskeleton to help absorb serious shocks and bumps.
On top of the rock-solid build, the smartphone also comes with a textured grip finish, flip-out stand and sealed button covers.
Tough as nails and feature packed, for £12.99 this is a lot of case for your money.
Price: £12.99 | Buy Olixar ArmourDillo iPhone 7 Protective Case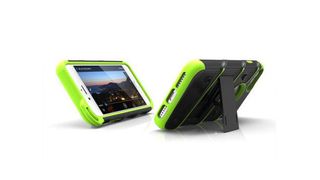 Zizo Bolt Series iPhone 7 Tough Case
Chunk is definitely in right now, as demonstrated by both the previous Olixar ArmourDillo and this Bolt Series Tough Case from Zizo. A looker it certainly is not, however the protection it delivers for your iPhone 7 - such as Military Standard 810-G Drop Test Compliancy and a Tempered Glass Screen Protector - as well as large feature set, such as a heavy-duty 360-degree holster clip and built-in kickstand, make this case a serious contender.
Lastly, if you don't like T3's colour pick of choice, Black and Neon Green, then 10 other colour schemes are available.
Price: $17.99 (£13.43) | Buy Zizo Bolt Case for iPhone 7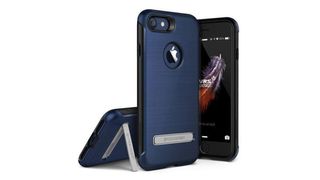 VRS Design Duo Guard iPhone 7 Case
And finally on launch day we have this slick-looking case from VRS Design. The stand out feature on the Duo Guard is the metal kickstand, which allows for super convenient watching and reading when on the go.
The case itself features a low-profile design and is constructed from high-quality polycarbonate and TPU layers, ensuring good shockproofing and drop-resistance. Oh, and the case comes with a military-grade certification too.
Liked this?