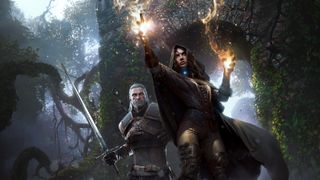 Introduction
This has been one hell of a year in gaming. We've had surprise new entries in beloved franchises teased then released within six months, a whole host of remastered and re-released games, head-to-head release battles and a year of unprecedented dominance by Sony's PlayStation 4 console.
Microsoft's Xbox One has been fighting back, with new announcements, new features and game exclusives, but with the PS4 still outselling it by a huge margin and global sales totalling 32.2m units to Microsoft's 17.6m units there really has been only one winner in this console generation.
Of course it's not just about the two big consoles though; the PC is still a force to be reckoned with in gaming, with more power than either of the little gaming boxes could ever dream of, and mobile gaming is still alive and well.
But it has been a long year, and there may be some things you've forgotten, so come with me on a wee trip down recent memory lane...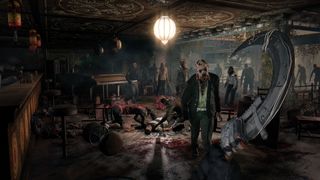 January
The year kicked off with the usual post-holidays blues. We staggered, bloated and tired, into 2015 and it wasn't until towards the end of January that we actually saw anything to lift the midwinter malaise.
And if anything's going to do it smashing zombie faces in with improvised weaponry with a light touch of parkour will. Luckily that is exactly what Techland's Dying Light brought to the party. We also saw Grim Fandango get a welcome remastering, with new visuals (as well as the original 16bit style) bringing one of Lucasarts' finest adventure games to a new generation.
January also saw the best episodic game of the year kick off with the opening episode of the smart, paranoic Life is Strange.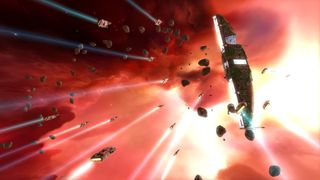 February
February started with a sad note as Joystiq, AOL's games blog, was shut down after a little over ten years. On a happier note the new Nintendo 3DS was released the day before Valentine's, for those gaming lovers out there.
February was a bit thin on the ground for quality games, with the PC getting a new Total War game, Attila, and another welcome remastering of the classic space RTS from Relic, Homeworld and Homeworld 2.
And another physics-defying Dead or Alive game was released across the platforms. Slim pickings, eh?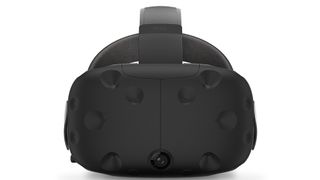 March
March means one thing in gaming terms: GDC! The Game Developers Conference in San Francisco really kicks off the games year and in 2015, somewhat predictably, it was all about VR. HTC and Valve got everyone's juices flowing (eww) by joining forces on the HTC Vive, a new entry into the PC-based virtual reality space. And to power it Nvidia released its most powerful graphics card to date later that month, the GTX Titan X. It's a monster of a card.
Nintendo also shook things up by announcing the successor to the Wii U - the Nintendo NX. We still don't know a huge amount about it, but Nintendo's president, Tasumi Kimishima, has said that it's definitely not just going to be the next version of the Wii or Wii U. A proper, powerful Nintendo games console with third-party games? We can but hope.
On the games front we had the beautiful Ori and the Blind Forest and the spiritual sequel the Baldur's Gate, the retro-styled Pillars of Eternity.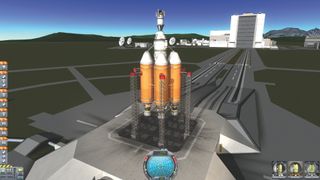 April
This was the month that saw Sony pick up all of OnLive's patents and then subsequently discontinued the service as of the end of April. With PlayStation Now occupying the same space, there simply wasn't room for both.
We also saw arguably the best version of Grand Theft Auto V see release, the fantastic PC version. Built for the power of the PC's top-end hardware Los Santos has never looked so good - or had the slick modding community it now has.
Sticking to the PC format, April also saw the full release of the stunning Kerbal Space Program. If you've ever wanted to build your own rockets and journey across a solar system, battling serious physics, KSP is absolutely the game for you.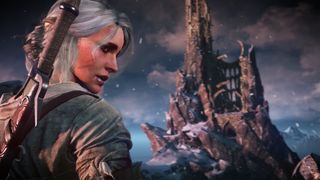 May
We can't talk about May without starting with arguably the game of the year and also one of the titles that shone a light on how game development really should be done. I am, of course, talking about the release of Nom Nom Galaxy.
Ah no 'course not, The Witcher 3: The Wild Hunt is one of the best RPGs ever made and also one of the biggest. Developer CD Projekt Red has also shown great loyalty to its players, providing them with lots of free content since launch. That's what you get when games are made by gamers not committees.
I'm looking at you Star Wars: Battlefront...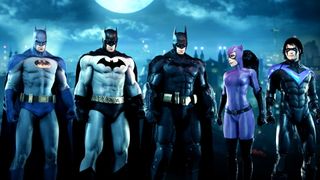 June
The annual E3 gamegasm took almost all the headlines in June with Microsoft and Sony going head-to-head trying to jam their games and technology into our gleefully accepting faces. Xbox had backwards compatibility and the Hololens, and Sony had The Last Guardian and Shenmue 3.
But we all had Fallout 4. Just before E3 Bethesda teased it was coming, the big surprise though was that it was pegged for release the same year. Tied into that announcement was the release of mobile gaming smash, Fallout Shelter.
June also saw the release of the latest Batman game, Arkham Knight. And pretty well received it was...on the console. On the PC it was a different matter as gamer's exercised their new rights as consumers to demand refunds in line with Steam's newly-introduced refund policy. Normally a broken game's publisher would have just issued platitudes about non-functioning bits of their software - now that money was disappearing from the publisher's coffers Arkham Knight found itself pulled from the shelves to try and fix it.
Which it barely has even today...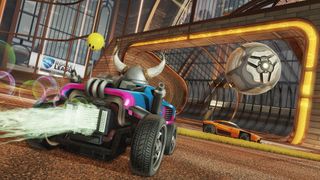 July
Whoop, whoop, Windows 10! July saw the final release of the non-consecutive version of Microsoft's operating system (whither Windows 9?) and, despite some scare-mongering, it didn't destroy gaming on the PC.
July was also when the mighty Rocket League was released, delivering vehicular football-esque multiplayer fun in a beautiful form. I also have to mention the mobile release from the dreary, depressing, distressing This War of Mine. That might not sound like much of a recommendation but few games have covered the horrors of living in a war from the civilian side so well and in such an emotionally engaging manner.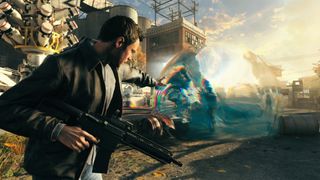 August
Only a few months on the heels of E3 came Europe's biggest games show, Gamescom in Cologne, Germany. Because of that close proximity Sony decided that it had no interest, and nothing new to really show off to its PlayStation faithful and chose not to have its own presence at the event.
Microsoft went on regardless though, showing off Quantum break, a new IP from Remedy which is looking to fuse a live-action show with the goings on in-game. Odd. The real excitement from Gamescom surrounded the announcement you were going to be able to fly the Millenium Falcon in Star Wars: Battlefront. Which was super-exciting all the way up until we actually did it.
On the actual games front though we had the release of one of the biggest bundles ever, the Rare Replay. Announced at E3 and released in August, the Rare Replay contains 30 of the developer's best games - Perfect Dark being my absolute favourite. I spent a frightening number of hours attached to the N64 controller because of that game…
Surprise hit, Until Dawn, also dropped in August, delivering jump-scares and teenage angst/death in equal measure. It's all our slasher-movie fantasies rolled into one.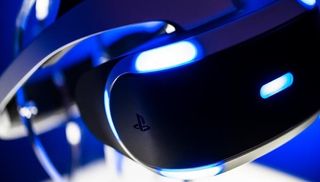 September
September was the month Project Morpheus, Sony's shining VR hope, became a project no more. Sony renamed it PlayStation VR, which makes a lot more sense than the esoteric codename it was previously burdened with. Though we still have no more idea when it will arrive - Sony is still just giving us an early 2016 timeframe.
As well as the usual PES vs. FIFA kick-off (which FIFA won as usual, despite being even more of a sterile release than EA has managed in the past) the open-world Mad Max turned gamers' frowns upside down and Nintendo released the DIY Super Mario Maker too.
And, love him or want to rip his throat out with a crusty toothbrush, PewDiePie released his first game, The Legend of the Brofist. The kids loved it.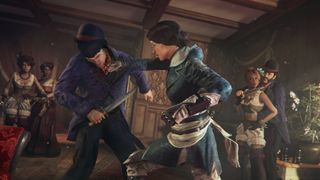 October
After dodging Gamescom in Germany Sony made for the more romantic French capital for Paris Games Week. PlayStation VR was the big thing, announcing its plans for multiplayer as well as teasing Gran Turismo Sport in VR...and Tekken 7.
How exactly that's going to work is beyond my ken.
October also saw the latest Assassin's Creed adventure hit Victorian London in AC: Syndicate, Master Chief go rogue in Halo 5: Guardians and the PC version of Batman: Arkham Knight re-released. With the acknowledgement that it might never be satisfactorily fixed.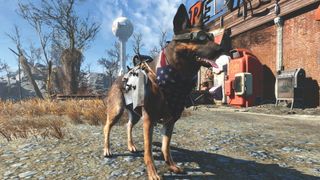 November
Activision Blizzard showed just how much cash is sitting in its Scrooge McDuck vaults by purchasing Candy Crush developer, King Digital, for a reported $5.9bn. Mere pocket change. Probably.
The mighty multi-platform hit, Fallout 4, went head-to-head with Xbox exclusive, Rise of the Tomb Raider, releasing on the same day. No prizes for guessing which did better out of that exchange. Hint, it had a dog in it.
The ultra-thin Star Wars: Battlefront was also released in November, promising more paid-for content coming to flesh out the disappointingly empty game, for a price. EA really ought to take a leaf out of CD Projeckt here.
The biggest release however was obviously Football Manager 2016, though that might just be a personal thing...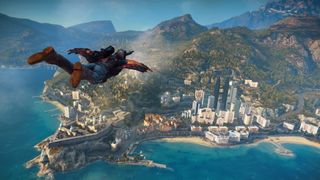 December
The big news for December was the announcement that Hideo Kojima was re-opening Kojima Productions as an independent developer, completely separate from its Konami origins. It also announced a PlayStation 4 exclusive title would be its first release around the same time. Well, kinda exclusive. Ish. It's also coming out for PC. Console exclusive then.
The stupidly fun Just Cause 3 was released as an early Christmas present, providing tropical regime change with much 'splodes, wingsuits and parachuting. The latest Tom Clancy game also hit our gaming machines in December and I'm sure he would have been very proud of the co-op fun his name was attached to with Rainbow Six Siege. It's been the cause of much office fun...and many expletives too.