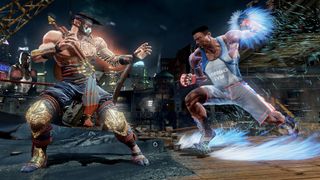 Introduction
With the release of Windows 10, PC and console gaming are merging, and it's now possible to stream certain Xbox One games such as the upcoming Fable Legends onto a PC. Recording videos of your best kills or level run-throughs can now be done from within Windows and obviously uploaded to YouTube to show off to friends and family.
There's also cross-device multiplayer, which will more than likely double your Friends list. It's also possible to keep tabs on your Achievements and gaming buddies using the Windows 10 tablet app. There's a whole world of possibilities, but there are just some games that the Xbox One is keeping for itself, so here's a list of ten games we'd love to see winging their way to Windows.
Just click through the gallery using the arrow in the bottom right.
Here's some of our other great Windows 10 coverage so far:
Plus: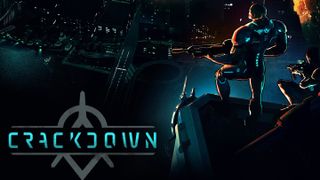 1. Crackdown
The original Crackdown came out on the Xbox 360 in 2007 to critical acclaim. It's an open world third-person shooter conceived by David Jones, the creator of not just GTA but puzzle stalwart Lemmings. He's now back in the studio working on the third game in the Crackdown series, the second of which was not overseen by Jones. It's good to see that he's back on board and with any luck he's working on a WIndows 10 port as none of the Crackdown games have appeared on PC as of yet.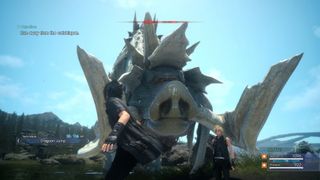 2. Final Fantasy XV
Square Enix's epic JRPG is well into its teens with the fifteenth installment coming to both Xbox One and PS4 sometime this year. The story turns to Noctis Lucis Caelum, heir to the kingdom of Lucis. He can summon pretty much any weapon out of thin air; guns, swords and we're hoping for Nanaki's Hair Clip from FFVII. Seriously, that's a weapon? Players control up to four active party members in real-time battles who can clamber up giant monsters and attack as and when they like. Rumours are afoot for a Windows version but nothing's concrete yet.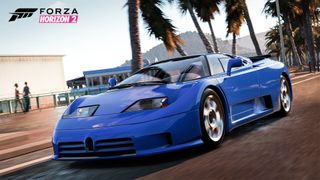 3. Forza Horizon 2
The sandbox version of Forza Motorsport, this Xbox One & 360 game allows you to cruise around the fields and forests of Provence and snake along the water's edge of the Cote d'Azur. Over 200 cars are included in this online capable and sprawling racing game, there are co-op challenges and the game features dynamic weather. It's about time a Forza game left the confines of the Xbox and made the leap to PC. And let's not forget the imminent Forza Motorsport 6 either - it's Microsoft's answer to Gran Turismo.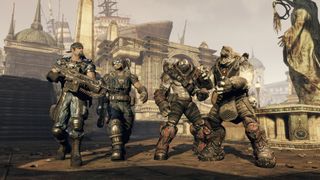 4. Gears of War
Xbox baddass Marcus Fenix really should really make more than one appearance on PC as only the first game of the series has seen a Windows conversion. We've been missing this hunk of trigger happy muscle that's tempered with a tiny drop of soul, due to the loss of his father Adam. His story arc continues throughout the subsequent two sequels (including Gears Of War: Judgement) and upcoming fourth installment. Windows users have been waiting since 2007 for Marcus to return.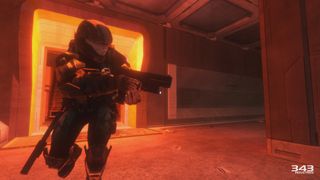 5. Halo: The Master Chief Collection
An obvious one, and admittedly Halos 1 & 2 have been out for PC, but Windows has been missing 3 and 4. Halo 2 also features upgraded graphics. And of course, there's the small fact that it's one of the best FPS series ever made. It features a huge (if a little confusing) storyline, memorable characters and and array of weaponry and vehicles that make it tough combination to beat. There's also the vast multiplayer options and sheer quantity of Xbox One and PC players who could combine and battle with each other. Plus Halo 5: Guardians is also Xbox One exclusive, come on Microsoft, we want some more Master Chief!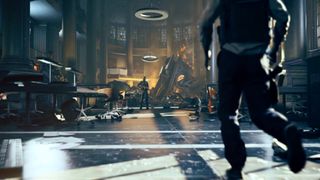 6. Quantum Break
Rhymes come easy to Sam Lake; he made his name with Alan Wake and his latest is Quantum Break, and what great games he does make (...we'll stop now). Due out as an Xbox One exclusive next year, as you might expect from the title, the lead character has been caught in a time travel experiment gone haywire. It's expected to be part psychological thriller, third-person shooter with a heavy dose of theoretical physics thrown in for good measure. In fact, the developers consulted a CERN scientist while writing the storyline. And as with any game from Sam Lake, we want to see it on Windows for heaven's sake!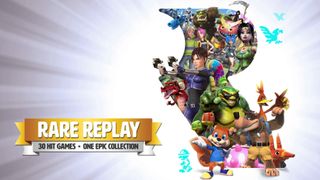 7. Rare Replay
Rare are perhaps most famous for their James Bond movie tie-in Goldeneye, which is a notable omission to this compilation due to licensing restrictions. But there are thirty, count them, THIRTY classic Rare games are included in this bundle. From 1983's space shooter Jetpac through to 2008's platforming masterclass Banjo-Kazooie: Nuts & Bolts. And not forgetting Perfect Dark, Viva Piñata and the hysterical Conker's Bad Fur Day. Who can forget the giant singing poo boss? This vast collection is a treasure trove for any self-respecting gamer.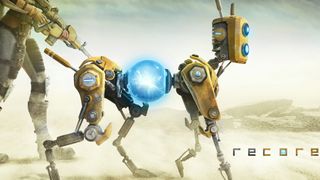 8. Recore
Due out in 2016, there isn't a whole heap of info on Recore except it's being designed by Keiji Inafune, illustrator and co-designer of Mega Man. It features a female protagonist Jewel and her robotic companion Mack who takes the form of a dog at first, but watching the trailer it looks like he gets upgraded as the story progresses. At the moment it's looking a little like the artsy PS3 platformer Journey with elements of Ratchet & Clank and even Portal. An interesting mix and with Keiji at the helm it's one to look out for next year.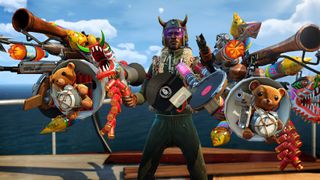 9. Sunset Overdrive
Developed by Insomniac, this futuristic parkour platformer won a stack of awards when released last year. Swing on zip lines, grind rails and run up walls in Sunset City, an open world that's a cross between Jet Set Radio and Mirror's Edge. And it's not without a sense of humour, there are an array of comedy weapons, our favourite of which is TNTeddy, a grenade launcher that fires out, you've guessed it cute, cuddly and highly explosive teddy bears. Quality and fun platformers are rare beasts on Windows PC, here's hoping it'll make the cross-over.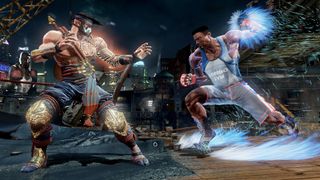 10. Killer Instinct