If you want to play the best PS5 games in 2022 then you've come to the right place. Our guide to the best PS5 games is the product of many happy hours and in the case of some of the more difficult PS5 titles, quite a lot of swearing too.
If you're planning to get a lot of PlayStation 5 games – and you should, because every game here is a gem – then you might want to consider investing in one of the best PS5 SSDs as well: as much as we love our PS5, we don't love constantly having to delete games to make room for new ones.
And if you haven't managed to grab your own PS5 yet, our where to buy PS5 guide will help you discover who's getting stock and how you can get hold of it.
Our best PS5 games guide is all about the games you can play right now: as excited as we are about titles such as Horizon: Forbidden West, they're not out yet so they're beyond the scope of this guide.
We also haven't included the undeniably excellent Astro's Playroom, because that came with your console. If you haven't played it yet, you really should: it's one of the best PS5 games to show off what your console and its controllers can do.
Oh and don't forget about the best PS4 games either: there are some stone cold classics that run brilliantly on your PS5, so for example we've recently been replaying The Last of Us and its sequel and we'll be returning to Horizon: Zero Dawn to prepare for Forbidden West's release next year.
If you only play one PS5 game in 2021, it should be this one. We don't throw words like "masterpiece" around lightly, but this really is a masterpiece: it's fast, it's funny, it's absolutely gorgeous to look at and it's an incredible demonstration of what your PlayStation 5 can do. The PlayStation 5's SSD means there's no loading between levels, the haptic feedback in the controllers gives every weapon a distinct personality and it's an absolute hoot for players of all levels.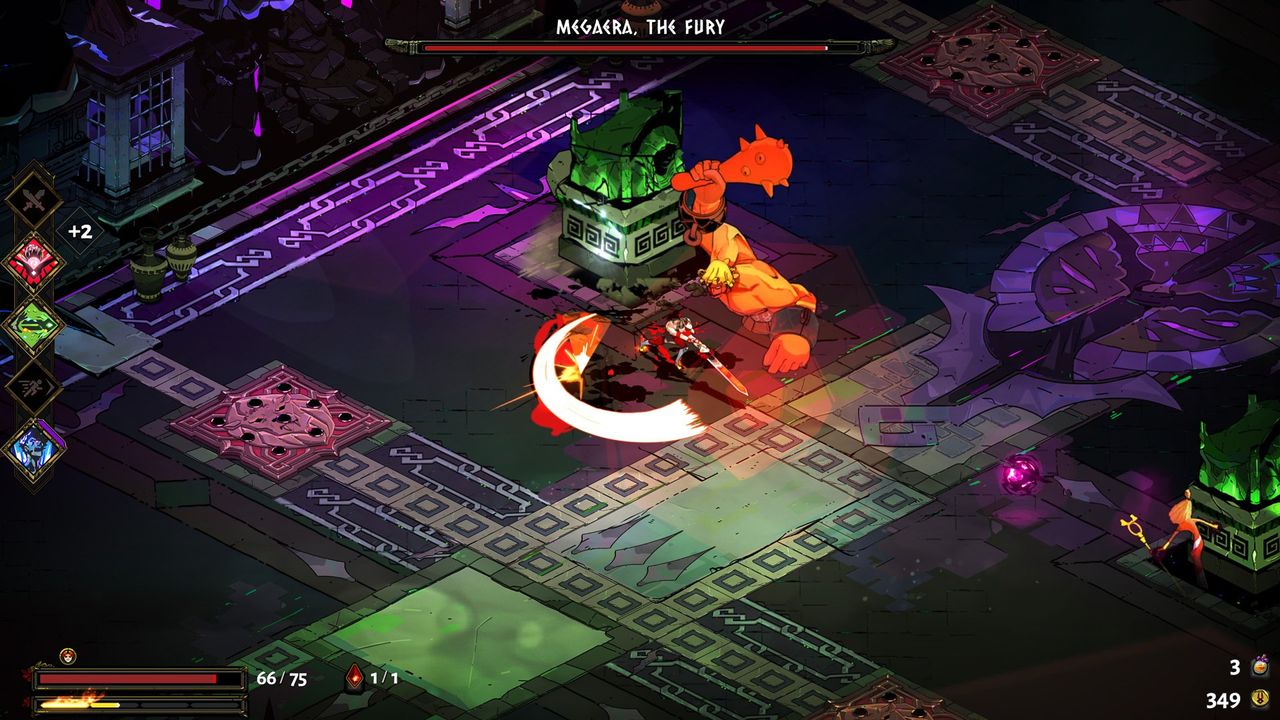 Hades is a roguelike, which means you'll die. A lot. But that's okay, because each time you die you retain the powers, loot and weaponry you've already accumulated, enabling you to return to the site of your death and kick, shoot, stab or smash your killers before you inevitably get killed by something else.
In Hades you are Zagreus, the deeply sarcastic son of Hades, and you're trying to escape the underworld. All you need to do is travel through four regions and get to the surface. And to do that, you'll die hundreds of times. But that's okay, because Hades is perfectly pitched: it has that "just one more go" feeling that keeps you playing, and playing, and playing.
It's not hugely different on the PS5 compared to the PS4 – it looks a bit sharper and you don't have to wait as long between rooms – but we think the PS5 version is the best way to experience it, not least because the DualSense controllers are ideal for this kind of action game. It's one of our very favourite PS5 games and we've lost endless hours to it.
What if Hades looked more like Death Stranding, gave you space guns and was much more sadistic? That's Returnal, a staggeringly beautiful and hilariously difficult roguelike that will have you coining new swear words thanks to its exceptionally long runs: if you get it wrong, and you will get it wrong a lot, you'll have to retrace an awful lot of steps. The gunplay is wonderful, the environments are eye-popping and the enemies are fearsome; Returnal is beautiful and heart-pounding and really, really, really hard.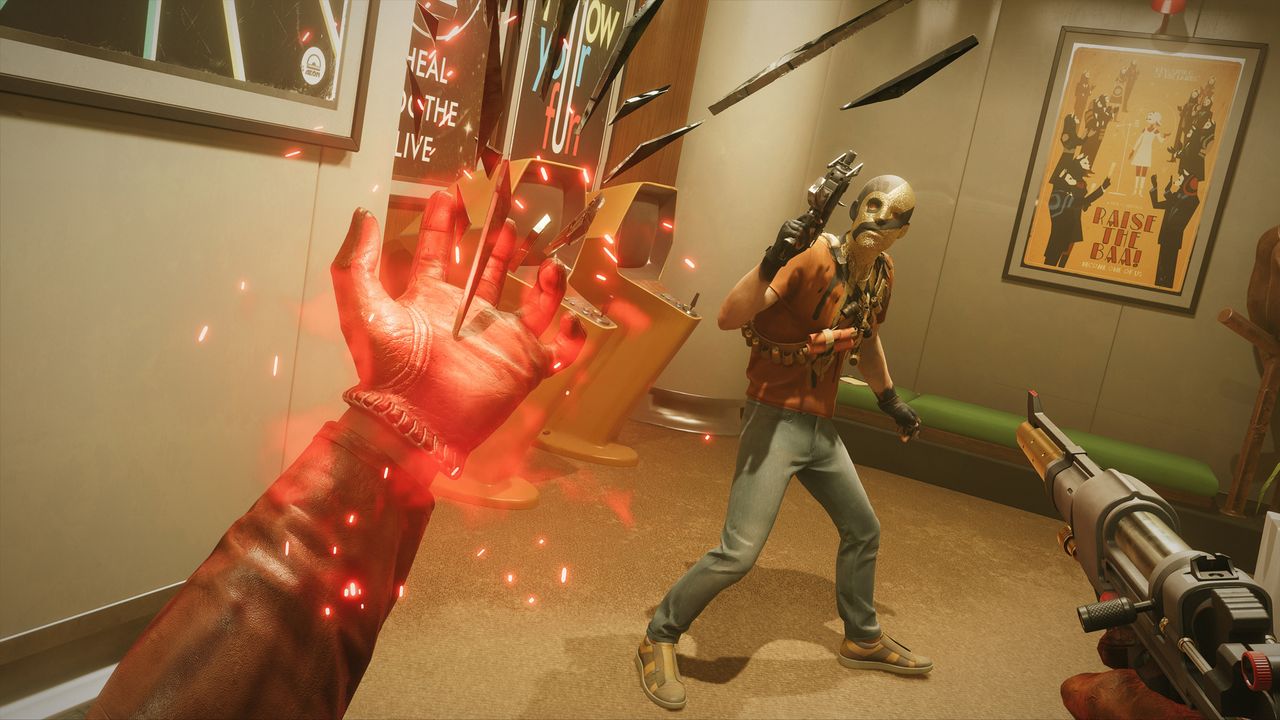 If you like Returnal or Hades, you'll love this. Arkane Studios, famous for the amazing Dishonored series and Prey, have their own spin on the time-loop genre and it may well be the best PS5 game you can buy right now. According to the Guardian, it's "a hyper-violent interactive version of Groundhog Day directed by John Woo in its prime, with sets stolen from the Moulin Rouge". We think that's underselling it. Whether you're dipping in for a quick blast or hunkering down for a prolonged session, Deathloop is rather like Hades in that it's pitched just right: difficult enough to be a real challenge but not so difficult that you'll rage-quit in disgust. It's an absolute feast for the eyes, an adrenaline-fuelled adventure that you'll return to again and again.
This is one of those games that you show your non-PS5 friends to show off your console: what was pretty on PS4 is absolutely stunning in its PS5 incarnation. You play a Samurai, battling to protect Tsushima Island during the Mongol invasion of feudal Japan. It's an incredible achievement both artistically and technically and one of the most interesting PS5 games you'll play.
You never know what you're going to get from a Hideo Kojima game, but even by the game guru's standards this is a bit odd: you're a postal worker delivering packages in a post-apocalyptic America and you will either love this game with all your heart or detest it with every fibre of your being. It really is that divisive: some people claim it as a masterpiece while others slam it as "incredibly boring". Its 86% metacritic score suggests the first group are much more numerous.
This one's a pre-order – it's released on October 7 – but the combination of Far Cry and Giancarlo Esposito makes Far Cry 6 an easy sell. The latest entry in the Far Cry franchise introduces a new island, Yara, where you're a guerrilla fighter battling against a vicious dictator.
Everyone loves Sackboy, and in this adventure he's back for some frantic and fun 3D platforming. Once again the PS5 version is the one to get thanks to its fast loading times, 3D audio and haptic feedback.
The AC games have always been beautiful but you've never seen an Assassin's Creed game look this good. Set in England's Dark Ages, Valhalla delivers a beautiful and deadly open world of epic raids and heart-stopping showpieces, and that world looks incredible on the PS5. This is a game to lose yourself in.
There are two kinds of people in the world. There are people who think Demon's Souls is so hard it's bordering on the sadistic, and there are people who laugh at those people. If you scoff at easy modes and prefer your difficultly level to be more horrible than the most hardcore, you'll love the combination of beautiful visuals and ridiculously difficult hack-and-slash action. Demon's Souls may be the easiest of the Souls games, but it's still much, much more challenging than the average PS5 game.
Spider-Man is good, but Spider-Man: Miles Morales is even better. It looks incredible in 4K HDR, it features an incredibly realistic New York that looks spectacular, and at 60fps it's an absolute joy to swing from skyscraper to skyscraper. Miles is a great character, the story's fun and the dialogue snaps, and of course the action is thrilling.
Control was pretty great on PS4, but it's astonishing in its PS5 incarnation. The Ultimate Edition's ray-traced graphics make it even more beautiful to look at than the original, and as it includes both DLCs it's also longer lasting. In many respects it feels like the game it should have been: the PS4 release was plagued with performance issues, but you can play the PS5 in Performance Mode at 1440p at 60 frames per second.
Control is one of the strangest games you'll ever play, although if you're familiar with its predecessor Alan Wake – which takes place in the same world and is about to be re-released for PS5 – you'll have some idea of what to expect from a game that is all about the unexpected. We won't spoil it other than to say that your mission, to track down your missing brother, takes you into a mysterious building that seems immune to the laws of physics, gravity or sanity. It's a mind-melting, jump-scaring, often incredibly tense shooter that takes familiar gaming and movie genres and bends them into bizarre new shapes.
Whisper it. We think the Borderlands series is more fun than Halo, and not just because of the near-infinite amount of guns and ever-increasing amounts of mayhem. If the humour doesn't turn you off – Borderlands 3 has a distinct Very Online vibe to it this time around, and some of the key characters are basically just YouTubers – the campaign is brilliant solo or in co-op mode and there are lots of interesting worlds to explore as you shoot a variety of people using a variety of increasingly outlandish weapons.
The PS5 version makes great use of the DualSense controls, offers 3D audio and enables you to have up to four players in local co-op; there's also a choice of performance or resolution mode to push your PS5 to the very limit. Borderlands 3 on PS5 is without a doubt the best Borderlands experience you can have on any console.
Controversial, we know. But while the troubled and often outrage-seeking game doesn't yet take advantage of the PS5's power – for a bustling city every street seems awfully empty compared to the PC version – and it's still far from the cutting-edge gem we were promised, Cyberpunk 2077 is still enormously good fun to play. It's particularly good when you level up and start to get the fun stuff like giant scissor arms and ludicrously overpowered weapons, and while it isn't as clever as it thinks it is – for example its attempts at satirising sexism just come across as, well, sexism – it is nevertheless an excellent adventure.