The Sweaty Betty Black Friday sale is one of the most popular activewear sales in the calendar (alongside the Gymshark Black Friday sale and the Lululemon Black Friday sale).
If you're a fan of the sportswear brand, then you're in for a treat, as this year they have an impressive Black Friday sale on with 50% off over 200 different items, including training leggings, sports bras and gym accessories. While other items on the site have an additional 25% off.
Being a fitness writer, I was straight onto the website to hunt down the best bargains. There were some stellar deals, but my favourite has probably got to be this half zip running top reduced from $138 to $49– what a deal and I love the contrasting colours. I could've easily kept adding items to my basket, but I decided to have a little more self-control this year and just stick to five. Here's what I've got my eye on...
Sweaty Betty US deals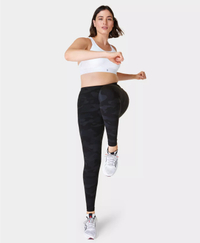 Power Gym Leggings: was $100, now $70
These leggings are suitable for any training session, whether you're doing a HIIT class, lifting weights or even Pilates. Right now there's 30% off them and they're available in a range of bold colours and pretty patterns.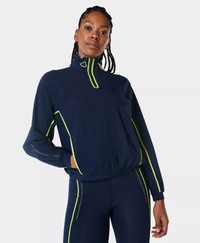 Zero Gravity Run Zip Up Long Sleeve Top: was $138, now $49
This is half zip top is perfect for keeping you cool and dry during your runs and now it has a massive £89 off! Plus, the reflective strips on the front and back enhance your visibility when running at night. Available in two other colours.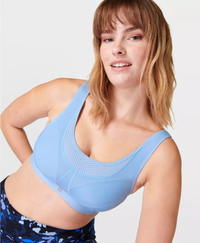 Ultra Running Bra: was $68, now $34
Need a sports bra that provides the ultimate support? Then this is the one for you, as it's been designed with high-impact training and running in mind. It has 50% off and is available in a variety of colours too.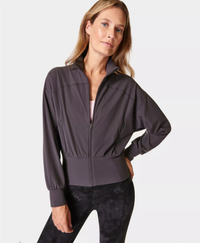 Super Soft Zip Up Bomber: was $148, now $74
Training wouldn't be complete without rest days and this zip up bomber jacket is your perfect partner. Part of Sweaty Betty's best-selling super soft collection, it'll keep you cosy and snug on those days you need to chill.
Sweaty Betty UK deals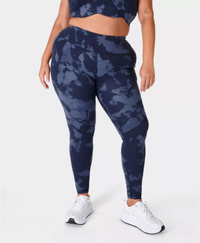 Power Gym Leggings: was £88, now £66
Need a new pair of leggings that can take on weight training, HIIT classes, Pilates and more? The Power legging is your go to, and now you can save 25% off of them. Available in a range of cool colours and quirky patterns.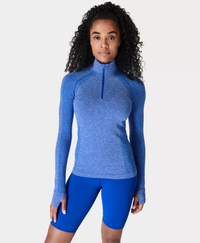 Athlete Seamless Half Zip Long Sleeve Top: was £70, now £35
This seamless, high-neck half zip is the perfect extra layer for all workouts and it's now half price! Made from sweat-wicking, stretchy fabric for comfort and to keep you cool.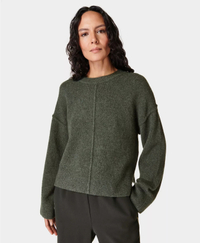 Pinnacle Wool Crew Neck: was £125, now £66
You may not be able to wear this to the gym, but you can cosy up in it on rest days! Made from a wool and Alpaca blend you'll probably find yourself snuggling up in it 24/7. Also available in three other colours.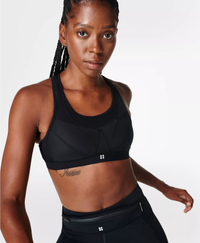 Ultra Running Sports Bra: was £60, now £30
This high support sports bra will keep your bust in tact during high-impact workouts, as well as runs, and it now has 50% off! It's made from sweat-wicking material, has padded shoulder straps for extra comfort and is available in a range of colours.