There are probably two reasons why you're reading this article. The first is that you're a huge fan of Black Friday and just love a bargain, and the second reason is that you're in the market for a new electric toothbrush. Well, whichever one it may be, you're 100% in the right place.
Having reviewed a wide variety of wellness tech for T3, I'm quite good at knowing whether a product is good quality product or not. In my spare time, I'm also a self-confessed shopaholic who loves nothing more than a good bargain. Due to both of those things, I have taken it upon myself to find some of the best Black Friday deals in the lead up to the big weekend. We're going to be starting with electric toothbrushes, so keep reading to find out what the best deals currently are.
Before you do, did you know Boots dropped its huge Black Friday sale this week? You should check it out!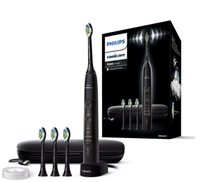 Philips Sonicare Series 7900: was £249.99, now £98.99 at Boots (save £151)
Up first is the Philips Sonicare Series 7900, with a whopping saving of £151 at Boots. It's a great toothbrush and has been proven to whitens teeth in just one week. It also tells you when to adjust your pressure with built-in smart sensors and use the App's Progress Report to help you stick to your brushing routine. Pretty smart, right?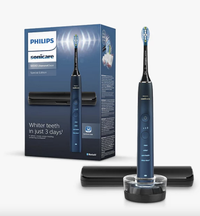 Philips Sonicare DiamondClean 9000: was £299.99, now £119 at John Lewis (save £180)
Available in two gorgeous colours, the Philips Sonicare DiamondClean 9000 Special Edition Electric Toothbrush provides a thorough clean that's gentle on gums and boost your smile's brightness with polishing bristles that remove up to 100% more stains for visibly whiter teeth in just 3 days. We've actually reviewed this one already so go and check it out to find out more!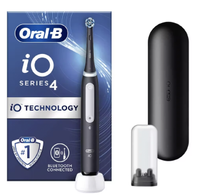 Oral-B iO4 Electric Toothbrush: was £240, now £89 at Boots (save £151)
If you're looking for an electric toothbrush but don't want anything too fancy, then the Oral-B iO4 electric toothbrush is a great option to go for. It features Oral-B's best technology, combining a dentist-inspired round brush head with micro-vibrating bristles for a professional purifying clean feel at home. For only £89, you can't really go wrong.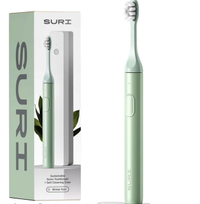 SURI Sustainable Electric Toothbrush: was £75, now £56.25 at SURI (save £19)
If you haven't heard of SURI, then where have you even been? The SURI Sustainable Electric Toothbrush uses recyclable plant-based heads and bristles, all whilst delivering a dentist-approved clean. It comes in four different colours: Morning Waves, Winter Fern, Midnight Black and Sea Mist. I've reviewed this one too if you're interested!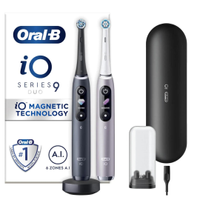 Oral-B iO9 Duo Electric Toothbrushes (pack of two): was £800, now £335 at Oral-B (save £465)
This two pack is perfect if you and your partner are looking for a new electric toothbrush this Black Friday. What's even better is that Oral-B are offering a free toothpaste 75ml when you spend over £75, a free oral care bundle (toothpaste, mouthwash and floss) when you spend over £120 and a free kids electric toothbrush and oral care bundle when you spend over £200.
Are you convinced? Have a look at the 7 mistakes everyone makes with electric toothbrushes so you're fully prepared for your new purchase.