Here's how to watch England vs South Africa in the third test. The first two days have seen no play but day 3 saw both SA and ENG collapse. We're now on to day 4 and the England innings was wrapped up in next to no time for 158 – a lead of 40.
Just two days of the test remain which, with SA immediately subsiding to 118 all out, well before tea, may prove to be plenty. That was after a rousing and historic chorus of God save the King yesterday morning. The first time it's been sung by a sporting team since the reign of George VI.
England won the toss and naturally chose to bowl. England under Ben Stokes just LOVE a last innings chase. Just as well; at lunch on day 4, South Africa lead by 30 with 9 wickets in hand.
Here's how to watch South Africa vs England from anywhere. If your home broadcaster of choice is not available, you can use a VPN to bypass geo-restrictions. If you're in the mood for some more batters getting out while trying to score too fast we've also got a guide to how to watch Pakistan vs Sri Lanka in the Asia Cup final, taking place today (Sunday).
What time is England vs South Africa?
The third test is on from now until Monday September 12. Play starts each day at 11am BST, midday SAST. If you can tear yourself away from the Asia Cup it's on at 3.30pm IST and 3pm PKT. In Australia it's 8pm AEST, in New Zealand 10pm NZST. In the USA? You can watch from 6am ET or 3am PT.
In theory, 98 overs per day will be bowled but I'll believe that when I see it.
How to watch England vs South Africa in the UK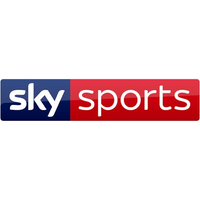 How to watch England vs the Proteas in South Africa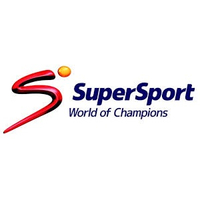 If you love the super sport of cricket, head straight to SuperSport. You'll need a subscription, of course, and the SuperSport streaming app is on hand if you need an online backup
How do watch England vs South Africa in Australia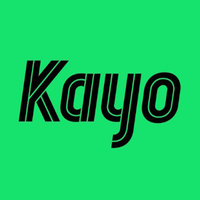 Are you in Australia or in possession of a VPN that can make it seem like you are? England vs South Africa is on Fox Cricket channel 501 and, of course, via Foxtel. Not a Fox subscriber for financial or political reasons? Try a Kayo Sports FREE trial. As well as the cricket, this lets you watch NRL, soccer, F1, NFL. The trial will last you till the end of the 3rd test, especially if it ends in the currently de rigeur 3 days. After that, a subscription costs from $27.50 per month.
How to watch England vs South Africa in the USA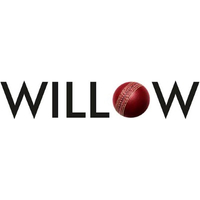 Believe it or not, there is a cricket streaming service in the USA and Canada called Willow TV. It's available via various cable providers, or you could use cable cutters' fave, Sling TV and add Willow TV for $5 per month. If you're new to Sling or, indeed, have never even heard of it, you can get SlingTV with a 50% discount.
How to watch England vs South Africa in India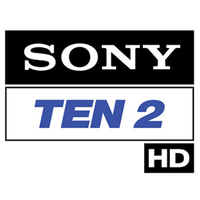 If you really are an Indian cricket fan who loves cricket that much, Sony Sports Network has the rights to this series.Commentary is English only, so this is mainly for holiday makers and ex-pats I guess. Sony Liv will also be streaming the match. It's a snip at Rs 999 for a year, Rs 699 for six months, or Rs 299 per month.
How to watch England vs South Africa in New Zealand

Another free option! Newcomers to Spark Sport can bag a 7-day free trial and by my maths, this match cannot possibly last that long – just managing more than 3 days would be a plus, let's face it. Therefore, you can watch South Africa vs England for free so long as you are in New Zealand or can work some kind of VPN jiggery-pokery. After 7 days, it's NZ$24.99 per month, and you can watch the rugby and all that stuff the kiwi folk love.
England vs South Africa: third test build up
In the first test, South Africa absolutely destroyed England in a way that made me genuinely embarrassed for all concerned. However in the second test, England mullered the South Africans in an even more comprehensive manner. It wasn't so much that they handed their asses to them as their entire lower bodies, all nicely gift wrapped and via same-day delivery.
Bairstow is out for the decider, but in comes Harry Brook, England's latest wunderkind. Seffrika's Rassie van der Dussen is also ruled out, so that feels like nothing has really changed overall in terms of quality available to each side. England are going to bat second, which is what they like. South Africa will presumably fancy their chances – especially if they pick and use their strongest attack rather than a couple of journeymen spinners.
Mixed news for South Africa as it turns out the useful Ngidi is also out injured. However Harmer makes way for Jansen, who should not have been dropped in the first place. Rickleton, Zondo and Mulder all come in as well for reasons of form/injury/mild desperation.
Third test: what's happened so far?
England may have thought they wouldn't even need to bat twice at one point yesterday. Ollie Robinson looked better than ever. His Angus Fraser-like, accurate, medium pace bowling has always been far less innocuous than it looks. Now, after a major fitness drive, he's a bit quicker and extracts even more bounce. He snaffled 5 wickets. Broad got 4.
After SA's collapse, England batted pretty poorly, if we're talking technical expertise or dutiful innings building. They've gone instead for rapid scoring, with an eye to having a lead of 50 or more by close of play. Crawley wasted a review, choosing to query an LBW so plum that it could only have been more obvious if he'd needed to glue his stumps back together after the delivery. Even so, England were 84/2 at tea.
Ollie Pope, the Oval's answer to Don Bradman, did not exactly bat well but he certainly batted fast. With Lees and Crawley, England's answer to Laurel and Hardy, inevitably gone early, Joe Root arrived to thoroughly class things up. He looked at his silky, effortless best. Unfortunately, as soon as I said a match winning Root century seemed distinctly possible, he IMMEDIATELY got out. Some days, you just can't win.
Harry Brook then made his debut and exactly as you'd always expect of the latest hyped England wunderkind, he was suckered out for 12. England were 108/4 at that point.
Captain Stokes then had one of his not bothered mate days and departed for 6. I was worried Pope might go on to score one of the worst centuries of all time, made up almost entirely of edges to third man and wild hoicks, but thankfully Rabada put him out of his frenzied misery for 67.
Foakes then had another half hour or so to bat semi-sensibly while Broad and the rest self destructed around him. Broad duly departed, bringing Robinson to the crease. England finished the day at 154/7, which was pretty crap under the circumstances. Worse was to come at the start of day 4, as they rapidly subsided to 161 all out.