Wanna rock? T3 towers is often full of the sound of shredding. Multiple members of the team love to play guitar (myself included). You might eventually catch us forming a band but until then I figured we could bring you some of the best deals on Fender guitars this Black Friday season.
Of course, choosing an axe (I always wanted to say that) depends on budget and experience level. Luckily at the office, we have a range of abilities. From myself, who started guitar a year ago, Editor-in-chief Mat Gallagher who has been playing for many years and Staff Writer Sam Cross who used to work at a guitar store for three years and has had more guitars than hot dinners. So we're in a unique position to recommend a Fender for beginner, intermediate and expert guitarists.
The best Fender deal for beginners
Having never touched a guitar before I started learning just over a year ago from an app. I practice pretty much every day now but I'm the first to admit that I'm not exactly a rock God. I really enjoy playing acoustic over electric (and the neighbours thank me for it!).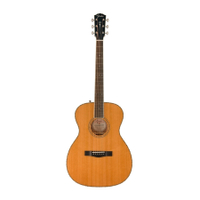 LIMITED EDITION PO-220E Orchestra, Cedar Top: Was £519 now £415 at Fender
This gorgeous acoustic is a great way to get started on your guitar adventure. A limited edition model, the orchestra shape is a bit smaller than other guitars making it easier to get to grips with while you build up your finger strength and hand placement.
The best Fender deal for intermediate players
Mat has been playing since the late 90s both recreationally and in bands with friends at university. He's still a keen guitarist but of course he's plenty busy being the superstar Editor-in-chief of T3!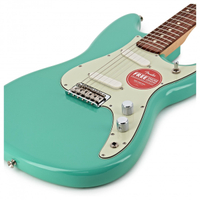 Fender Player Duo Sonic PF, Sea Foam Green: now £589 at Gear4Music
I'm normally a staunch Telecaster fan, but I really like the look of the Duo Sonic. It sits like a half-way house between the Tele and the Strat, and it's a good £90 cheaper. I also really love this sea foam green colouring. It looks even nicer in person than in the pictures.
The best Fender deal for expert players
You just have to look at Sam's hair to know he loves guitars. He worked as a supervisor in the guitar department of a major music retailer and is one gnarly dude. Like a guitar Yoda, he's also always giving me tips (or lectures) about the merits of one guitar over the other.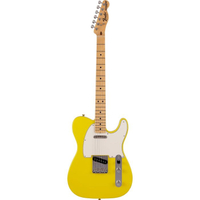 MIJ Fender Telecaster (International Colour): was £1,299, now £972 at PMT Online
When it comes to cool guitars, Telecasters are the top dog. And when it comes to cool Telecasters, those made in Japan with limited run, international colours are the coolest of all. Snag a £300+ saving on this Monaco Yellow stunner right now!