Best VPN deals - quick list
When it comes to the best VPN, prices really can vary, even if there's not a lot in it from service to service. The good news is that VPN providers are pretty generous when it comes to the kinds of offers they run and their frequency throughout the year.
A virtual private network (VPN) routes your online data through secured servers. This first encrypts your information so no one can read information about you, and second reassigns the IP address of the device you're using so your online movements can't be traced back to you. Both of these features work together to ensure absolute privacy when you're online. It also gives you access to websites that may be blocked due to geo-restrictions, like tv streaming services.
While there may be VPN services out there offering cheaper plans, that doesn't always make them the most secure or suitable for your needs. Below, however, you'll find VPN deals from providers we actually recommend. Tried and tested to ensure brilliant performance, features, and geo-unblocking capabilities, keep scrolling for the top services with some excellent offers below.
The best VPN deals today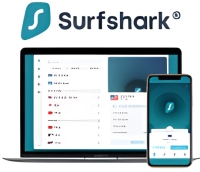 1. Surfshark | 2 years + 2 months free | $2.49 per month | 82% off
One of the most affordable VPN providers out there, Surfshark doesn't skimp on power with its feature-packed software and sleek clients across devices.
Sign up for its 24-month plan and enjoy two months free for 82% in total savings. You can also try risk-free with its 30-day money-back guarantee.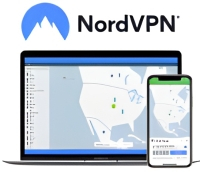 2. NordVPN | 2 years | $3.99 per month | 63% off
Get NordVPN's market-leading protection for less with this huge 63% saving on its 2-year plan. While you need to commit for longer to secure this exceptional rate, you do get extra security with double encryption, antivirus, and ad-blocking capabilities.
Privacy features and a reliable streaming service with unblocking track records are also perks of using NordVPN. Better still, NordVPN offers a 30-day money-back guarantee for those will still aren't sure.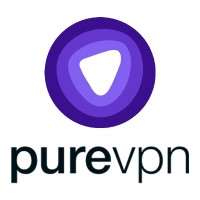 3. PureVPN | 5 years | $1.33 per month | 88% off
As the saying goes, the longer you commit, the more affordable a VPN subscription becomes. PureVPN's 88% saving is in a league of its own though with an average monthly rate of $1.33 if you commit for 5 years.
Though not as great a tool as Surfshark, it certainly is the cheapest and PureVPN has a no-logs policy that it allows to be independently audited to prove its loyalty to its customers.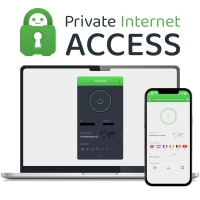 4. Private Internet Access (PIA) | 2 years + 2 months free | $2.19 per month | 81% off
Private Internet Access just got ridiculously affordable, with its great value offer that sees a low rate of just $2.19 a month. Sign up and gain access to over 20,000 servers with apps that are highly customizable.
Using Private Internet Access gives you coverage for a whole 24 months with an extra 2 months thrown in for free. By the way, PIA has proven its no-log policy in court, twice.
VPN Deals: Best of the rest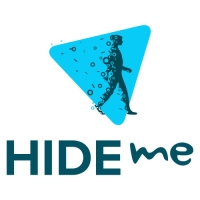 5. Hide.me VPN | 2 years + 3 months free | $2.59/per month
While it isn't our top pick, Hide.me VPN is still a secure VPN with a decent starting price. Its long-term, 2-year deal comes in at $2.59 per month, plus an additional 3 months free.
Hide.me has a free VPN service available, though it doesn't have the same perks as its paid version. It's a good place to get a feel for the overall service before committing.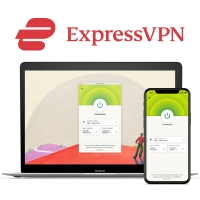 6. ExpressVPN | 1 year | $6.67/per month + 3 months FREE
It's no secret that ExpressVPN comes fully endorsed by T3 as our #1 VPN recommendation. From market-leading security features to the ability to bypass geo-restrictions and access the likes of Netflix and BBC iPlayer, ExpressVPN offers an excellent overall experience of its VPN tool across devices.
Right now you can get started with ExpressVPN and receive 3 months free if you commit to its 12-month subscription. This deal comes with a year of free cloud storage and a 30-day all-your-money-back guarantee, allowing you to give it a try and cancel it without charge if it's not for you.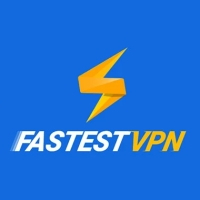 7. FastestVPN | Forever | $40 for a lifetime purchase
FastestVPN isn't really the fastest, but it is still a good, secure VPN with an amazing deal. For only $40, you get lifetime coverage from FastestVPN. You don't have to worry about renewing because you'll have VPN access forever.
Right now FastestVPN has slower-than-average VPN speeds and doesn't have as many features or servers as those who have been in the game longer. But we're definitely seeing trends in the right direction.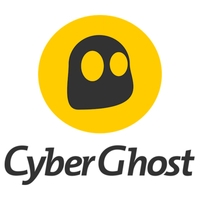 8. CyberGhost | 2 years + 2 months FREE | $2.19 per month | 82% saving
Offering a great UX and packed full of features, CyberGhost is well known in the realms of cyber security and is now offering a great rate for a whole 26 months of its product.
Benefit from its excellent unblocking record and speedy WireGuard performance - all with a 45-day money-back guarantee.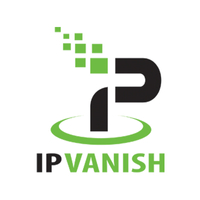 9. IPVanish | 2 years | $3.30 per month | 72% saving
IPVanish is a middle-of-the-road VPN that is not too expensive, but defiantly not the cheapest, either. It takes security seriously and is one of the absolute fastest VPNs out there.
You can use IPVanish for 24 months for a one-time cost of $79.20 and get a 30-day money-back guarantee just in case you change your mind.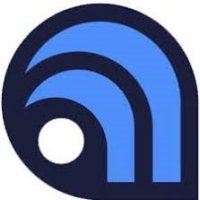 10. AtlasVPN | 3 years + 3 months free | $1.83 a month | 85% off
AtlasVPN has a great overall deal for a VPN. At less than $2 per month, you can use this VPN service to keep yourself hidden online and your personal information private.
Connection and download speeds are impressive, and AtlasVPN does unblock some tv streaming services. You get a 30-day money-back guarantee, but there's also a free plan available, though it's more limited.
On a really tight budget?
We know money is tight right now and the economy is a little uncertain. If the VPN deals here are still too much for you, try out a free VPN service. You will be limited to a single server that you can access. Your monthly usage will most likely be capped and so will the number of devices you can use. Also, most free VPN services won't unblock tv streaming sites. But you'll still get the same level of security as a paid subscription.
What is a VPN?
A virtual private network, or VPN, is a tool that shields your online identity and movements by routing your information through a secure server. As it passes through a VPN server, your data is encrypted so that it can't be read if it is ever intercepted. Your device's IP address is also reassigned at the same time. This further hides your online activity while also allowing you access to geo-restricted content, like tv streaming sites.
VPNs run on more than just desktops and laptops. Many of the best VPNs work with both Android and iOS mobile devices. There are VPNs with either a command line or graphical user Linux interface, while others work on tv streaming devices or even routers. Not sure which VPN to choose? We've got your back. Keep reading to learn some things to consider before buying a VPN.
How to choose a VPN
A tenuous analogy, but much like a pair of shoes, one VPN does not fit all. Things to consider when choosing a VPN are budget, the device or devices you plan to use it on, and what you want from your VPN in terms of usage.
While there is a number of fantastic VPN servers we recommend, it's fair to say they don't work seamlessly on every device, with some being stronger performers on handsets versus computers and vice versa.
Whether you're weighing up the right VPN for your smartphone, or you're after a Mac VPN, different providers have their strengths in terms of the clients they offer. Likewise, certain VPN services excel in certain tasks. For instance, some VPNs are faster than others, while if you're after a streaming VPN to unblock your favorite services, some providers have higher success rates than others.
How we test VPNs
It doesn't matter if the VPN is the most expensive service, the cheapest service, or even a free VPN, they are all tested the same way. We want to make sure we're recommending the absolute best options, and that begins with determining how safe they are to use.
A VPN's safety includes both how secure it shields you while online and the level of protection it places around your personal identifying information. After we install a VPN client, we look to see if we can see any information leaking through and try our hardest to make it drop its connection. We force the connection to drop and watch how quickly and well the kill switch engages and how solidly it shields user information until the VPN connection is reestablished.
For privacy, we take a look at the no-logs policy of each service. We make note if it is based in a country that is subjected to the Five Eyes Alliance, and whether or not it allows third-party audits of its policy.
Learn more
The Five Eyes Alliance could impact how much privacy a VPN can offer. Read our article to learn more about what is required by VPNs and if there are any ways around this treaty.
After we know the overall security of each VPN service, we then take a look at its speed. Connection speeds are the fastest and refer to how quickly a VPN service sends information between your device and the server you're connected to. The slower the speeds, the more likely you're going to experience slow load times of web pages, lag during gameplay, or buffering when watching a video. To support normal online tasks while connected to a VPN, it's recommended that you have around 45 Mbps. The VPNs we recommend average around 550 Mbps with the fastest between 880 and 960 Mbps.
We take each VPN for a little joy ride to make sure its tools and functions work as advertised. If it says it supports torrenting, we do a bit of P2P transferring. If it claims to unblock tv streaming sites, we attempted to tap into our accounts on Netflix, Amazon, Disney Plys, Hulu, BBC iPlay, and a few more.
Finally, we count the servers, locations, and countries listed inside the VPN itself. This is really the only way to know if a service really does have 3,200 servers in 120 locations and 80 countries.
VPN FAQs
Can I pay monthly for a VPN?
Most - if not all - VPN providers offer a number of plans to fit your finances, including monthly and annual plans. It's worth noting, though, that committing to a long-term plan will work out at a cheaper monthly rate.
While you will pay a lump sum upfront for, say, two or three years, it ends up working out cheaper month-to-month than the service's monthly rate. That said, if you can't afford to make that steeper upfront cost, you'll find monthly plan options from most providers, including ExpressVPN, NordVPN, and Surfshark.
How much should a VPN cost?
Prices for VPN services do vary, with the average cost at around $10 a month. That said, as previously mentioned, monthly rates can be massively reduced when signing up and committing to a longer-term plan. The likes of Surfshark come under $2.49 a month, for instance, when signing up for a two-year plan, as opposed to $6.49 for six months.
Considering the benefits of security, speed, and geo-unblocking, too, you can certainly get a lot from paying for your VPN, ensuring your information is kept safe and within your remit with the likes of no-logging policies offered by most reputable VPN services, too.
Are VPNs always on sale?
It's a fair assumption that you can often pick up a VPN at a discounted rate at any point during the year, but each provider does approach the VPN deals they offer differently. It's fair to say there will be times of the year when a VPN proves even cheaper, too.
NordVPN, for instance, always likes to celebrate its birthday with an extra special saving, while VPN services are generally discounted for key holidays and sales periods like Black Friday and Christmas.
The kinds of deals can vary, too. Some offer a discount in the form of additional months tagged onto the end of plans, while others introduce true price cuts and even discount codes.
Read more: