There's no double Apple makes impeccably stylish and secure devices that seem less prone to infiltration than its Windows competition. However, that doesn't mean installing the best VPN onto your Apple computer is without benefit. Allowing you to more safely browse online, by equipping the best Mac VPN for your iMac, MacBook Pro, or MacBook Air, you can take advantage of other perks, too, including bypassing geo-restricted content and enjoying a more consistent internet speed.
With the ability to trick websites and apps into thinking you're browsing elsewhere, a VPN encrypts your internet traffic and changes your IP address when you connect to one of its servers. With many of the best Mac VPN providers offering a network of servers spread out across the globe, that means you can appear as if you're anywhere - from Australia to the United States, and everywhere in between.
This is great for security and for accessing geo-restricted content otherwise locked to a specific country or location. Taking your MacBook with you while travelling abroad? Connect to a VPN and you'll be able to tune into your stream as if you were at home and rest assured your data is secure when utilizing public Wi-Fi.
Bringing you the best Mac VPN for security and geo-unblocking, we've also taken into consideration which VPN runs smoothly on macOS, assimilating well with both optimal performance and aesthetic.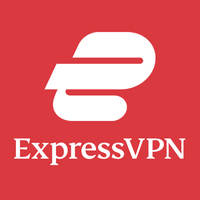 1. ExpressVPN – the best VPN money can buy
ExpressVPN tops a ton of our VPN guides, and Mac VPN is no exception. It's perfectly tailored to use on a Mac, with a clean, simple interface that hides a plethora of powerful, in-depth options. It's great for newbies and experienced users alike, and now T3 readers can claim three free months on a 12-month plan.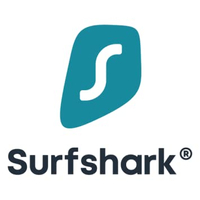 2. Surfshark – unbeatable on price
Although not as powerful as Express, Surfshark is the best-value Mac VPN around. With plenty of servers and great streaming support, it's the perfect way to stay protected on a shoestring budget. Sing up today and get 12 months free on a 12-month plan.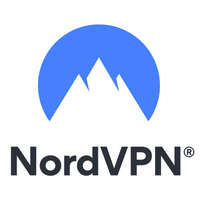 3. NordVPN - the most secure Mac VPN
One of the biggest names in the VPN market, it's also fair to say NordVPN knows exactly what it's doing, with security at the forefront of its mind with its powerful kill switch, Double VPN feature, as well as great P2P-support.
The best Mac VPN options in 2023:
Why you can trust T3 Our expert reviewers spend hours testing and comparing products and services so you can choose the best for you. Find out more about how we test.
ExpressVPN is our top recommendation for a Mac VPN. This is the premium option for those that want nothing but the very greatest VPN for online security, great performance, seamless usability, and good customer support.
As the best Mac VPN, it goes without saying its one of the best-looking apps. Its Mac client is sharp, clean, and intuitive - three things important for perfectly assimilating onto macOS. As well as the desktop client for Mac, you'll also be able to utilise its browser extension on Chrome and Firefox - although you'll have to have the desktop app installed in the first instance to use it.
With Lightway now available on all clients, too, your Mac VPN will boast some of ExpressVPN's excellent speeds, with performance peaking at 420-630Mbps. While not the fastest, these speeds are still a leap from what they were and more than enough to do basic browsing, streaming, and more.
Speaking of streaming, ExpressVPN is one of the most capable streaming VPN, still able to unblock Netflix around the world, though admittedly it can be a bit more trial and error than it once was as the streaming giant cracks down on IP addresses. It also bypasses geo-restrictions across BBC iPlayer, Disney Plus, and Amazon Prime Video without issue.
While this is pretty much a perfect VPN for Mac, it'll also work across devices including your iPhone, Android device, smart TV, Amazon Fire Stick and more with up to five devices in use at the same time. In terms of support, you'll get round-the-clock 24/7 support, on top of four Mac specific tutorials. There's also a 30-day no-questions asked refund policy so you can effectively try before you buy.
---
As a Mac VPN goes, Surfshark is certainly one of the most affordable, feature-packed options. Even better, the Mac app is simple and stable, both in terms of usability and the overall look of its interface. On top of that, it provides excellent security right out the box. Plus, you'll also get all the essential features such as a kill switch, split tunnelling, a choice of protocols and over 3.200 servers in 65 countries around the world. More recently, it's undergone improvements, ensuring it offers compatibility to the new Apple M1 processor.
Surfshark is also great for streaming. You'll be able to access to pretty much everything including BBC iPlayer outside the UK, Amazon Prime, and Hulu. When it comes to Netflix, Surfshark was only able to unblock the US Netflix library, but this is much the same story for most VPN services right now - with only ExpressVPN and ProtonVPN able to open the gates to other countries.
We also love Surfshark's generous unlimited connections policy, which means you'll not only be able to cover your iMac and MacBook Pro, but also your iPhone, iPad and Apple TV – and if you want to pay it forward, anyone else in your household can use it as well.
Surfshark does offer a 7-day trial specifically for Mac users. However, to bag the very best deal on this top-class VPN, sign up directly with Surfshark to make the most of its exceptionally good value plans.
There's plenty of reasons why NordVPN is a decent Mac VPN, from the inclusion of its automatic kill switch, dedicated IP addresses, strong DNS leak protection and the ability to pay in Bitcoin.
It'll also allow you to connect up to six devices at a time which is great value for money, meaning you'll only need one subscription to keep all your devices secure. Plus, the macOS and iOS clients are minimal and simple, which can be great as a straight forward beginner platform that also offers P2P-friendly zero logs access. Not to mention performance, where NordVPN's WireGuard protocol, NordLynx, absolutely triumphed.
Peaking at 730-760Mbps, NordVPN, while a touch slower, still proves to be one reliable and fast performer thanks to its WireGuard, NordLynx.
While its map focused interface works best on iOS, it does lose some of its charm on Mac where it is more clunky, which is why NordVPN finds itself a little lower on our best Mac VPN guide.
If you can look past its quirks, though, NordVPN is certainly one of the most powerful VPN providers, not sitting that far behind the best of the best, and more than earning its place in our top 3 best Mac VPN.
The great news is it has a 30-day money-back guarantee, so you can test it before well and truly committing to the provider.
---
If you're still treading cautiously when it comes to getting a Mac VPN, ProtonVPN may just offer the perfect stepping stone as it offers a free VPN experience. Loaded with unlimited bandwidth and the opportunity to try out 152 of its 1,800+ servers in 3 countries, with its sleek, feature-loaded Mac client, you'll be wanting to upgrade in no time.
That's largely down to its sheer power, plethora of features, and amazing streaming unblocking performance - which, sadly, you can only benefit from if you sign up to its Plus plan.
ProtonVPN has offered consistently above average speeds, which is in part thanks to its VPN Accelerator which well and truly gives it a boost across both WireGuard and OpenVPN protocols. While its lows have dropped a touch lower, it's still ranging 360-670Mbps. ProtonVPN also offers users P2P support, its very own adblocker, NetShield, and nifty encryption tools like Forward Secrecy.
In terms of streaming, it does a great job in unblocking Netflix libraries around the world, as well as the usual culprits like BBC iPlayer, Disney Plus, and Prime Video.
Offering a generous 10 connections, you'll also be able to load on all the other devices in your Apple ecosystem.
---
For those used to the smooth performance of macOS, CyberGhost could be the best Mac VPN choice thanks to its market-leading speeds. Hosting as many as 8,000 servers across 91 countries, too, CyberGhost is a worthy contender.
Let's start with its speeds. CyberGhost has maintained its reputation as one of the fastest VPN, and in our recent round of testing, it peaked with highs of 830-850Mbps. That's the highest averages on this list, hurtling ahead of the likes of NordVPN (the previous fastest performer) and Surfshark. Add to that its huge network, and this is already incredibly promising for CyberGhost.
For those looking to unblock streaming services, whether you want access to overseas content or you're carting your MacBook Pro around with you on your travels, CyberGhost was able to open the gates to US Netflix, Prime Video, BBC iPlayer, and Disney Plus without issue.
Its interface is also easy-to-use with an array of features, too, though we're hoping an independent security audit will be carried out to back up its privacy claims, and improvements to its support site.
Offering an extended guarantee period, though, you can try out CyberGhost with the added reassurance of if you don't get on with the service you can get your money back within 45-days.
---
Mac VPN FAQ
How do I hide my IP address on my MacBook?
Good news, you're in the right place! A Mac VPN is the best way to conceal your IP address from prying eyes. With the main function of VPN to encrypt and secure your data, part of this means hiding your IP address, the very thing that identifies where you're browsing from, and even the device you're using.
By connecting to a VPN, regardless of which server you choose to join, as soon as your VPN is switched on, your IP address will change to make it appear as if you're browsing online from somewhere else.
Switching your IP to somewhere else in the world is just one thing that a VPN can come in handy for, and is a great foil to streamers who want to watch overseas content with the best streaming VPN, and torrenters that wish to keep their web exploits anonymous.
What is the best free VPN for Mac?
Spanning an array of VPN providers, we fully believe our top five are the best Mac VPN tools, offering both extensive functionality in terms of each one's security features, speed potential, as well as other useful tools. We've also offered a balance in terms of budget, too.
In addition, while there are some good free tools out there, if you're looking to dip your toes into the world of VPN without parting from your cash, many of our top Mac VPN choices offer a risk free trial period with 30-day money back guarantee policies. There are also a ton of amazing cheap VPN out there that do a fantastic job while saving some of your pennies.
Does Apple recommend VPN?
Of course, Mac devices are renowned for having strong defences. That said, that doesn't mean the likes of VPN and antivirus software aren't just as essential.
Still, Apple doesn't offer its own company-approved recommendation where VPN is concerned, nor do Macs have a built-in VPN. Not to worry, though. With our best Mac VPN buying guide, we're sure you'll find the perfect fit in terms of both your personal requirements and budget.
What is the best Mac VPN that's free to use?
When it comes to a Mac VPN that won't cost you a penny, the only provider on our list offering a free plan is ProtonVPN. Its premium plans are excellent and its free version certainly gives you a great taste for what the tool can offer you, though you will face some limitations in terms of server access and utilising for streaming unblocking.
That said, when it comes to a free Mac VPN, it's a great choice that also offers the reassurance of being secure and trustworthy, backed by the infrastructure of its paid-for counterpart. Without this, it's wise to be cautious of free providers.
It's a good idea to keep in mind that without the funding from its subscribers, you have to question how a free service can build software that is secure. Many, then, will sell your data to third parties in order to keep the tool ticking on. That's why we always recommending erring on the side of caution and opting for one that benefits from premium subscriptions.
If ProtonVPN doesn't grab you, Surfshark sits at #2 in our best Mac VPN guide, and costs as little as $2.50 a month if you're happy to commit to its 2-year plan.
Find more VPN buying guides: