Best streaming VPN - quick menu
The best streaming VPN services route your information through a secured server that both encrypts your user data and reassigns your device's IP address. This helps you look like you are someone and somewhere else, providing a shield for your online activity so it can't be tracked back to you, and giving you keys to unblock geo-restricted content, especially tv streaming services.
We've thoroughly tested each of the virtual private networks (VPNs) on our guide, and dozens more, to give you a good list of the best streaming VPNs. On top of discovering which streaming services they can unblock, we also looked closely at their overall security, the tools offered, and any issues that may cause some concern.
The providers on our list unlock the most popular tv streaming services around the globe. We've also made note of any other special features that help each one stand out from the others, just in case you need a VPN for more than just watching tv. Here are our top three favorite tv streaming VPNs.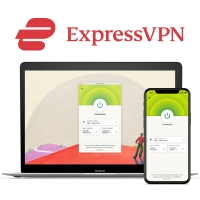 1. ExpressVPN: the best streaming VPN on the market
ExpressVPN impresses when it comes to streaming. Highlights include 3,200 servers, access to Netflix, high speeds, great security features and so much more.
T3 readers can claim three months free on any 12-month plan, saving you 49% compared to paying monthly. You also get a full year of secured cloud storage free.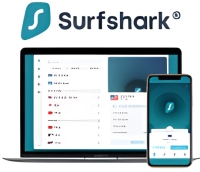 2. Surfshark: an affordable streaming unblocking wizard
Already exceptionally affordable, this VPN has upped its game as a viable option for the best streaming VPN. It unblocks all the top streaming services with a ridiculously fast overall performance.
On top of its already cheap prices, Surfshark gives new users an extra 2 months free and a 30-day money-back guarantee to try it out.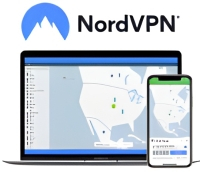 3. NordVPN: the biggest name is still one of the best
NordVPN is another well-established, feature-packed streaming VPN. One of the best if you're after a handful of fantastic security features, we particularly love its more unique security features like Double VPN.
This VPN service lets you try it risk-free with a 30-day money-back guarantee, plus adds in antivirus and ad blocking for all its VPN users.
The best streaming VPNs in 2023:
Why you can trust T3 Our expert reviewers spend hours testing and comparing products and services so you can choose the best for you. Find out more about how we test.
Make sure you're investing in the right VPN for you. Here are the best VPNs for both security and tv streaming right now.
Best streaming VPN
Subscribe if:
✔️ You need the most secure VPN: over the many years we've been testing VPNs, ExpressVPN has always come out on top because of its unwavering security.
✔️ You have a lot of streaming accounts you want to access: ExpressVPN unblocks everything including sites like 9Now, C4, 10Play, and ITV.
✔️ You want to watch content everywhere: ExpressVPN has servers in more locations than most other VPNs. That's an impressive 160 locations worldwide.
Don't subscribe if:
❌ You're on a budget: though we feel ExpressVPN is worth every penny, it is very expensive. You can get decent protection and access to most streaming services cheaper with Surfshark.
❌ You want a little more protection than a VPN gives: ExpressVPN will keep you shielded and private while online, but it isn't an all-in-one security suite. if this is something you're after, check out NordVPN.
Bottom line ⭐⭐⭐⭐⭐
🔒 ExpressVPN is the most secure service we've tested, on top of being able to unblock popular tv streaming services around the world. We have no reservations about giving ExpressVPN our stamp of approval.
Want to learn more?
It's no secret which VPN we feel is the best. Our ExpressVPN review gives more detail about the tests we've run and a longer list of features you get when you choose this VPN.
ExpressVPN is certainly the best in the business and once again tops one of our guides as the best streaming VPN available to meet all your needs. It offers a range of great security and privacy features, including a kill switch, private DNS, 256-bit encryption, a strict no-logs policy, and comprehensive privacy guides.
During our in-house tests, we discovered ExpressVPN has a healthy network of 3,200 servers based in a staggering 94 countries. From here you'll be able to access just about any streaming platform you like. We've tested Amazon Prime Video, YouTube, Hulu, ESPN Plus, Disney Plus, and BBC iPlayer, all with great success. It even manages to retain its access to Netflix (US, UK, Canada, Australia, and Japan), which many VPNs have lost the ability to do so since the streaming giant cracked down on the use of VPN and IP addresses. Other channels Express gives you access to include 9Now, C4, 10Play, and ITV.
▶ Subscribe to ExpressVPN, our top VPN pick, and get 3 months free
Its speeds are also above average, and big change since our last round of testing. Six months ago ExpressVPN hit a max speed of 560 Mbps using its exclusive Lightway protocol. During our latest round, speeds jumped up to an average of 750 Mbps meaning it can easily support tv streaming on multiple devices at the same time. It's also more than enough to banish the dreaded buffering screen or see any impact on your connection speeds at all.
You are limited in the number of connections you can have at a single time. ExpressVPN caps this at eight. This is actually an increase since last year it only allowed five, but it's still a limit. Surfshark doesn't limit simultaneous connections at all if you feel you need that benefit. ExpressVPN has apps for almost all operating systems, including Android, iOS, Windows, Mac, and even routers. Most game consoles and streaming devices are also compatible, so you're not limited to watching your favorite shows on a small screen.
ExpressVPN is one of the most expensive VPN services, but there's a 30-day money-back guarantee should you want to cancel. If you do commit to using ExpressVPN for a year, you'll get three additional months for free and a full year of secured cloud storage.
Swipe to scroll horizontally
ExpressVPN test results:

| Attributes | Notes | Rating |
| --- | --- | --- |
| Design | Easy, uncluttered, and intuitively designed | ⭐⭐⭐⭐⭐ |
| Ease of use | Auto-connect functions and good for beginners | ⭐⭐⭐⭐⭐ |
| Performance | Not as fast as we'd like to see, but still fast enough for streaming and torrenting | ⭐⭐⭐⭐ |
| Unblocking | Struggles with some Netflix regions everything else is a breeze to access | ⭐⭐⭐⭐ |
| Security and privacy | The best and most secure VPN period | ⭐⭐⭐⭐⭐ |
| Customer support | Excellent, helpful, and available anytime you need it | ⭐⭐⭐⭐⭐ |
| Price | More expensive than most other VPN services | ⭐⭐⭐ |
Best value streaming VPN
Subscribe if:
✔️ You want the best budget VPN: Surfshark is cheap but also includes a long list of tools and features making it an all-around good value.
✔️ You need a VPN in a lot of countries: Surfshark has over 3,200 servers in 100 different countries. That's more country locations than any other streaming VPN.
✔️ You have lots of devices to connect: unlike ExpressVPN, Surfshark
Don't subscribe if:
❌ You want to stream using Amazon Fire TV: this is one streaming device Surfshark doesn't support. Both ExpressVPN and NordVPN do is you need this feature.
❌ You need a secure VPN without any risk: we did notice some kill switch issues while running Surfshakr on Windows test computers. It didn't happen often, but it's enough to risk possible DNS leaks.
Bottom line ⭐⭐⭐⭐½
🔒 Use Surfshark VPN to stream your favorite show on your favorite services and on your favorite devices. You're never limited to a small laptop or phone screen with this streaming VPN.
Want to learn more?
Read how this VPN performed in our security and speed tests in our in-depth Surfshark review.
If you want a service that won't break the bank and still packs a punch, you should check out Surfshark. It's not only one of our go-to recommendations for a VPN, but also provides exceptional value for money, and works beautifully when it comes to unblocking your favorite streaming service.
Surfshark boasts more than 3,200 servers across an impressive 100 countries, which will allow you to unblock Disney Plus, Amazon Prime Video, BBC iPlayer, Hulu, DAZN, and many other streaming sites. It's also one of the best Netflix VPNs around right now following our most recent testing, able to open the gates to Netflix exclusives in the US, UK, Canada, Australia, and Japan.
▶ Get Surfshark, the cheapest VPN, for a great starting price
And let's not forget its exceptional performance in our speed tests. While its OpenVPN speeds slipped below average with peaks of only 90 Mbps in the UK and 130 Mbps in the US, its WireGuard protocol left many of its competitors in the dust, reaching highs of over 950 Mbps putting it in the top bracket where not many VPNs land.
One of the things we love about Surfshark is that it provides support for unlimited devices, so you'll be able to stream content on all of your devices, too. Another great feature is apps for a range of different operating systems, including Android, iOS, Windows, and Mac. You can also use Surfshark on Xbox, Playstation, and Apple TV. It doesn't work with Amazon Fire Stick, though, so it does have a few limitations.
Another area where Surfshark excels is security and privacy, protecting users from online threats like malware, phishing, trackers, and advertisements. There's also a whitelist, a kill switch, a no-logs policy, private DNS and leak protection, as well as 256-bit encryption. We did notice some issues with its kill switch on the Windows app. It didn't happen often, but sometimes it seemed to engage without letting us know it was on or that the VPN connection had dropped. Also, it seemed to disconnect without notice when a lot of pressure was placed on it. While this is very rare and it happens under extreme pressure, there is still a small risk of a data leak.
The cheapest price plan works out at a measly $2.49/£2 per month (though watch out for steep rates when your plan auto-renews). Surfshark also offers the market standard 30-day money-back period, as well as 24/7 support if you're not happy with the service. If you do stick with it, Surfshark will throw in an extra 2 months for free. Also, know that if you decide to renew your subscription with Surfshark, the price will nearly double for the next year.
Swipe to scroll horizontally
Surfshark test results:

| Attributes | Notes | Rating |
| --- | --- | --- |
| Design | Simple, detailed, and good looking | ⭐⭐⭐⭐⭐ |
| Ease of use | One of the best for beginners | ⭐⭐⭐⭐⭐ |
| Performance | Faster than any of our top VPN picks | ⭐⭐⭐⭐⭐ |
| Unblocking | Struggles with one or two sites, but overall is good for streaming | ⭐⭐⭐⭐ |
| Security and privacy | Kill switch issues on Windows, plus its antivirus isn't one we'd recommend | ⭐⭐⭐ |
| Customer support | A healthy library of online support articles, but it isn't easy to find the one you need | ⭐⭐⭐⭐⭐ |
| Price | The cheapest VPN and the best overall deal that's hard to beat | ⭐⭐⭐⭐⭐ |
Best streaming VPN with antivirus
Subscribe if:
✔️ You need an all-in-one security solution: NordVPN includes malware protection, add blocking, and anti-trackers for additional online protection.
✔️ Netflix is your primary streaming service: NordVPN is our top pick for the best Netflix VPN because it has always reliably unblocked every region in our in-house tests.
✔️ You need a good value VPN: this VPN strikes the perfect balance between top-notch security and a long list of features at a comfortable price point.
Don't subscribe if:
❌ You travel outside your viewing area a lot: though NordVPN unblocks popular streaming services, its servers aren't located in as many countries as Surfshark of ExpressVPN, meaning there may be places where you can't access your streaming accounts.
❌ You need a simple interface: the interactive map is a cool feature, but it's a little buggy and very busy causing usability issues and some confusion, especially for beginners.
Bottom line ⭐⭐⭐⭐½
🔒 NordVPN is the absolute best for streaming Netflix because it easily unblocks every region. You also get extra protections with Nord's antivirus and ad-blocking tools, and the option to double-encrypt outgoing data.
Want to learn more?
Check out our NordVPN review to see how its security features and toolset compare to other popular VPN services.
What impresses us about NordVPN is the fact that it's been designed with security and privacy in mind, which is great for those who want to access blocked content without having to worry about third parties spying on them. This VPN provides features such as double encryption (which uses two servers for routing internet data), malware protection, a DNS leak test, a no-logs policy, and a solid kill switch.
In addition to great VPN security, NordVPN includes antivirus. This tool prevents you from visiting dangerous websites that are known to hide malware. It also stops malware files from downloading to your device if you accidentally click on a bad link.
▶ Get NordVPN, the best Netflix streaming VPN
NordVPN also includes ad blockers and anti-trackers. Ad blockers remove ads from websites. This makes your online experience more enjoyable, but also reduces the risk of you clicking on an ad that is actually a malware file. Unfortunately, when we tested it, NordVPN only blocked 32% of the malware and 56% of the ads we exposed it to. While we like that these tools are included, they aren't nearly as effective as using a standalone antivirus program.
You won't have any problems accessing content internationally as NordVPN has more than 5,600 servers in 60 countries, and they're capable of delivering impressive speeds. In fact, NordVPN bumped up its speeds to become one of the fastest VPNs with an average of 950 Mbps using the WireGuard protocol (and the one we recommend using for tv streaming). Its server locations are a bit disappointing. ExpressVPN has servers in 160 locations over 94 countries while Surfshark has 180 server locations spread across 100 different countries.
NordVPN will let you access Hulu, Amazon Prime Video, BBC iPlayer, Disney Plus, DAZN, and other streaming sites. It's also cracked Netflix again, with the ability to access Netflix in the US, UK, Canada, Australia, and Japan. It's one of the few VPN services that can tap into all Netflix regions and one of the big reasons it's on our best streaming VPN list.
You can use up to 6 devices with your account. This used to be more than ExpressVPN, but Express has recently bumped up its connection allowance to 8. Surfshark allows unlimited simultaneous connections. You can use a lot of different devices for streaming with NordVPN, including Amazon Fite TV, Apple TV, Roku, and both PlayStation and Xbox.
Swipe to scroll horizontally
NordVPN test results:

| Attributes | Notes | Rating |
| --- | --- | --- |
| Design | Beautifully designed, but a bit busy | ⭐⭐⭐⭐ |
| Ease of use | The interactive map is big and causes some navigation issues | ⭐⭐⭐ |
| Performance | A fast, reliable VPN | ⭐⭐⭐⭐⭐ |
| Unblocking | Unblocks all regions of Netflix and other popular streaming sites | ⭐⭐⭐⭐⭐ |
| Security and privacy | Very secure and includes malware protection and ad blocking | ⭐⭐⭐⭐⭐ |
| Customer support | Friendly, helpful, and always available | ⭐⭐⭐⭐⭐ |
| Price | A good balance between a good value and the number of security tools included | ⭐⭐⭐⭐ |
Best of the rest
Subscribe if:
✔️ You want to really try it before buying: Proton VPN has one of the best free services and while it doesn't allow streaming, it does have unlimited bandwidth so you get a good feel of how it works and what it has to offer.
✔️ You want a VPN with solid security: this VPN uses open-source code so anyone can look and make suggestions on issues they find. Proton also allows third-party audits of all its services.
❌ You need a fast VPN: though it's fast enough to support tv streaming, at 460 Mbps, Proton VPN is one of the slowest we tested.
❌ You want to use a streaming device: Proton VPN isn't compatible with popular streaming devices like Apple TV, Amazon Fire TV, or Roku. All three of our top streaming VPN picks support at least two of these devices, and then some.
Bottom line ⭐⭐⭐⭐
🔒 Proton VPN takes security seriously so you're always protected while watching your favorite TV shows. You can try its limited free version for as long as you'd like.
Want to learn more?
Read our Proton VPN review to learn about its free app, its limitations, and the benefits of upgrading to Proton's paid subscription.
ProtonVPN's Plus plan delivers the goods for unblocking. To begin with, you can enjoy 10 simultaneous connections, allowing you to install and use across all your devices - and maybe even share a connection or two.
This is great news for keen streamers, considering ProtonVPN makes fairly easy work of bypassing geo-restrictions across the top streaming platforms. It ticks off BBC iPlayer, Amazon Prime Video, and Disney Plus, nailing some of the most popular streaming platforms and allowing you to tune into your preferred broadcaster when you're outside of the country, and not miss a moment of your favorite TV show or a live sporting event.
▶ Get started with Proton VPN for free
Increasingly, Netflix has been a considerably harder nut to crack. In the past, ProtonVPN has been beaten to the punch by the likes of Surfshark and NordVPN which more easily circumvent Netflix libraries around the world while Proton has struggled with some regions. However, our latest round of testing in June 2023 shows Proton VPN has joined the ranks of the handful of VPN services able to unblock every Netflix region. It also easily gives you access o UK and Austria channels like ITV, C4, 9 Now, and 10 Play.
With the introduction of WireGuard, the provider saw a huge boost in its performance. It isn't enough to be considered one of the fastest VPNs. In fact, Proton VPN dropped its speeds within the last six months from 510 Mbps to 460 Mbps. In both cases, this is well below the industry average for VPN speeds. It's still plenty fast enough to support streaming in 4K and multiple devices streaming at once without worrying about buffering or slowdown. However, if you want really fast speeds, we recommend either Surfshark or NordVPN which reached peak connection speeds of over 950 Mbps.
Looking to stream under the radar, ProtonVPN comes equipped with some excellent security features, including an incredibly effective kill switch and feature-packed and audited open-source apps. In fact, you can inspect its open-source code and recommend fixes for anything sketchy you find. Proton VPN is very responsive when it comes to issues found and reported.
With a boost to its network of servers, too, there are now over 2,700 servers spanning 67 countries, which should make streaming no matter where you are in the world a lot more straightforward. Of course, it's also worth noting while you won't be able to unblock streaming services with its free VPN, this is a great way of trying the service before committing to Proton's paid subscription.
Swipe to scroll horizontally
Proton VPN test results:

| Attributes | Notes | Rating |
| --- | --- | --- |
| Design | A stunning, dark mode design | ⭐⭐⭐⭐ |
| Ease of use | Pretty easy on mobile, more complex on desktop | ⭐⭐⭐⭐ |
| Performance | Lots of variation between apps, and lower speeds | ⭐⭐⭐ |
| Unblocking | Free version doesn't allow blocking, paid version unblocks a lot | ⭐⭐⭐⭐ |
| Security and privacy | Very secure with military-grade encryption | ⭐⭐⭐⭐⭐ |
| Customer support | It's not easy to get a hold of live support, but online articles are helpful | ⭐⭐⭐ |
| Price | The free plan is great, paid subscriptions are on the pricy side | ⭐⭐⭐⭐ |
---
Subscribe if:
✔️ You want a VPN with a solid privacy policy: PIA has proven its no-logs policy in court, twice. It also has open-source apps so everyone can have a look at what's happening under the hood.
✔️ You need a torrenting VPN: all of PIA's servers are configured to support P2P transfers, plus it has tools specific for torrenting like split-tunneling and port-forwarding.
Don't subscribe if:
❌ You want a VPN with the latest and the greatest: it has a lot going for it, but we haven't seen PIA release anything real updates to its apps in a while and it seems to be hurting its chances to move up in our VPN rankings.
❌ You need fast speeds: at 360 Mbps, PIA is the slowest VPN on any of our guides. For the fastest speeds, each of our top three VPN picks clocked above-average speeds.
Bottom line ⭐⭐⭐⭐
🔒 Private Internet Access has over 20,000 servers worldwide to make it easier to access popular streaming services around the globe.
Private Internet Access (PIA) gives you access to an impressive 20,000 worldwide server network. That means plenty of choice for finding a server that works at accessing your chosen streaming service no matter where you are. On top of that, PIA has configured every single one of its servers to support both streaming and torrenting.
PIA has a decent track record of unblocking the most popular services. Our latest round of testing showed it's added more streaming services to its unblocking list. This includes every Netflix region, Amazon Prime, Disney Plus, and BBC iPlayer. Private Internet Access is also a good choice for unblocking UK and Australian networks like ITV, C4, 9Now, and 10 Play.