Best Buy's Black Friday sale is always a good one, and in the lead-up to 24 November main event there are already early deals: indeed Best Buy is saying you can get Black Friday deals right now!
What looks to be a solid sale for techies in particular, Best Buy's Black Friday sale is already full of deals on electronics including TVs, laptops, Apple products, gaming gear and more. With deals of up to $1,100 off select TVs already available, this savings event is a prime opportunity to get your holiday season shopping done early and on the cheap.
You can browse the full sale on Best Buy's Black Friday page, but we're selecting and highlighting some of the very best offers available to get you going. If you're looking for more deals, take a look at T3's hand-picked best Black Friday deals page, which includes other retailers.
Best Buy Black Friday Sale 2023: Best Deals Today
Best Buy Black Friday Sale 2023: Headphone Deals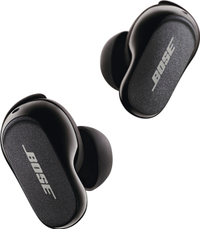 Bose QC Earbuds 2: was $279, now $199 ($80 savings)
If you want exceptional noise-cancelling (ANC) then Bose's 5-star in-ear 'buds, which launched only last year, have almost a third off their list price. Great sound and comfort finish off a stellar list of pros and make this a Black Friday bargain.
Best Buy Black Friday Sale 2023: TV Deals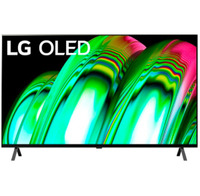 LG OLED A2 48": was $1,299, now $549.99 ($750 savings)
LG's A2 OLED model in 48-inch form has got a tasty discount. Just because it's small doesn't mean it's not mighty: LG's OLED panel technology is second to none, this model has a less high-end processor, but image quality is still next-level.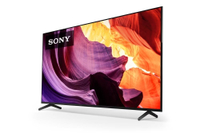 Sony X80K Series 65" LED 4K HDR Smart TV: was $899.99, now $699.99 ($150 savings)
This is a killer deal on one of Sony's best gaming TVs available. This 65-inch set offers incredible picture quality and boasts some impressive features to make the most out of gaming on a big-screen TV.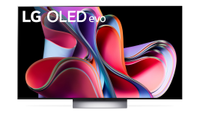 LG 77" C3 OLED TV: was $3,499, now $2,499 ($700 savings)
The 2023 stand-mount LG OLED model delivers super-bright images (only the G3 OLED is brighter) and pristine image quality that's among the best you'll find. This massive 77-inch set has a massive discount in the sales too.
Best Buy Black Friday Sale 2023: Laptop Deals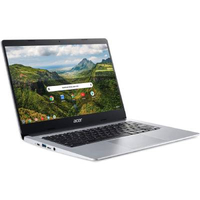 Acer Chromebook 315: was $299, now $139 (save $160)
At better than half price, this ultra-budget laptop – which runs on Google's ChromeOS operating system, so it's not Windows – is a great and affordable way for word processing, basic sheets and other similar tasks.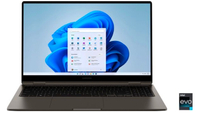 Samsung Galaxy Book3 360: was $1,550, now $999 (save $550)
Our main criticism of this great laptop that was it 'costs a bunch'. Well, not any more! The Galaxy Book 3 360 has the design and display tech to impress, making it just about as flashy as ultraportable Windows laptops get.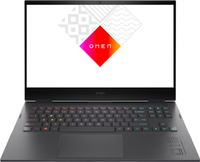 HP Omen 16: was $1,399, now $999.99 (save $400)
Fancy yourself as a bit of a gamer? This HP gaming laptop is full of important features, such as the Nvidia GeForce RTX 4050 graphics card. We described its subtle looks as 'best of both worlds' in our review, whether gamer or worker.
Best Buy Black Friday Sale 2023: Tablet Deals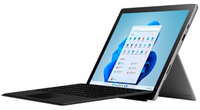 Microsoft Surface 7+: was $929, now $599.99 (save $330)
There are tablets and then there are tablets. Microsoft's Surface series is at the top-end of the market, akin to a PC with a detachable keyboard (sold separately). This touchscreen Windows device is a lot of bang for your buck.
---
Best Buy Black Friday sale recap
Best Buy offered quite the selection of Black Friday deals during last year's savings event. While many would argue Best Buy takes the crown when it comes to electronics deals, it may be surprising to here that this wasn't the only area Best Buy excelled in.
Changing the focus to Best Buy's bread and butter (tech, smart home, and electronics), they featured an early Black Friday Ad Deals flash sale ahead of the holiday that offered bargain hunters an chance at catching early Black Friday deals on smart home tech, large and small appliances, TVs, laptops, furniture and more. All of which received discounts that were guaranteed to match Black Friday deal prices! This is important to remember for Best Buy's Black Friday 2023 sale as there's a good chance this will happen again about a month out from the actual sale day.
Shoppers who were looking for deals on the best Christmas gifts of the year found some incredible offers for friends and family. The selection of deals that were offered during Best Buy's official Black Friday and Cyber Monday sales included the hottest products of the time.
When is Best Buy's Black Friday sale?
Best Buy's Black Friday sale is on right now, many weeks ahead of the main 24 November event. Expect different sales periods throughout the month, though, and week by week new products are likely to come and go.

When do Best Buy's Black Friday deals start?
Best Buy's Black Friday deals are weeks and weeks ahead of the usual holiday weekend commencement this year. While we had expected sales to begin around 10 November, it's been much sooner, with the very beginning of November kicking off the sale already! However, expect Best Buy's very best Black Friday deals to officially kick in for the 24 November weekend.
What will be the best Black Friday deals at Best Buy?
Keep this page bookmarked and check back often. We'll be updating this page every week and daily around the sales period with the best deals at Best Buy. We unfortunately don't have the exact list of products Best Buy's Black Friday sale will discount so until then, head over to Best Buy's deal page to check out its best deals today!
Should I expect shipping delays during Best Buy's Black Friday sale?
The sad truth this year is that yes, you should likely expect shipping delays and late deliveries. From stock shortages to delivery companies being short-staffed and overworked, it's a very real possibility this year that you won't receive the items you ordered in a reasonable timeframe. That's why it makes sense to get on the early deals right now!