Plenty of fitness Black Friday deals have already begun, including the Gymshark Black Friday sale, the Adidas sale and Nike's sale. But one in particular that I always look forward to is the Myprotein Black Friday sale. For starters, they always do their amazing 1p protein sale and right now they're also offering up to 70% off across the entire site.
Whether it's supplements you need to stock up on, healthy snacks or even gymwear, you can get all of it at Myprotein. Even better, they're selling a number of these items for £10 or less right now in their Black Friday sale. I get this almost sounds to good to be true, but it's true, and I've picked out the best products to prove it! Here's 10 items I'm loving for £10 in the Myprotein Black Friday sale right now.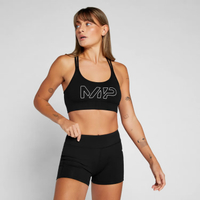 MP Women's Jersey Bra: was £18.99, now £4.99
Less than five pounds for a sports bra — we'll take two, or maybe even three... Made from soft, stretchy cotton and available in five other colours.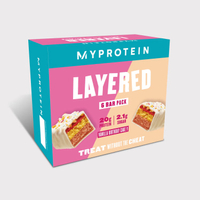 Layered Protein Bar Pack of 6: was £16.99, now £8.89
Save over 50% off this pack of protein bars, perfect for fuelling pre or post-workout, or having as a tasty snack. I can confirm birthday cake flavour is 10/10, but this deal is also available on chocolate peanut pretzel, cookie crumble and triple chocolate fudge.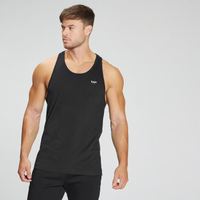 MP Men's Rest Day Stringer Vest: was £14.99, now £7.99
Made from soft-touch, cotton-rich fabric, this vest will keep you comfy during training or rest days. Available in three other colours.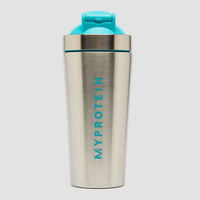 Myprotein Metal Shaker: was £11, now £4.99

If your protein shaker is still sitting at the bottom of your gym bag, then grab yourself a new, fresh one. Available in light green too.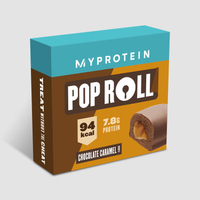 Pop Rolls: was £8.49, now £4.67
At less than 100 calories per roll, these are the perfect sweet snack to treat yourself to. You get six in a pack and they're also available in salted caramel flavour too.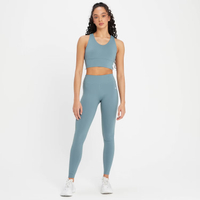 MP Women's Power Leggings: was £44, now £9.99
Save over £30 on these best-selling leggings made with sweat-wicking fabric and a high waist band to flatter your curves. Available in pink, bright blue and green.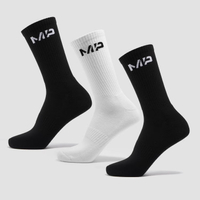 MP Unisex Crew Socks (3 pack): was £12.99, now £9.99
If you needed to stock up socks, then the time is now! These have ribbed cuffs to keep them in place and are also available in taupe/cream colour.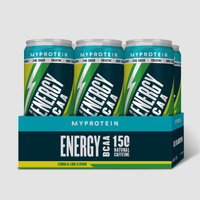 BCAA Energy Drink (6 Pack): was £10.99, now £5.98
Perfect for a quick pick-me-up before the gym or throughout the day with zero calories, sugar or fat. Available in mixed berry, lemon and lime or sour apple.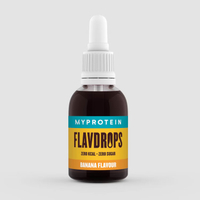 FlavDrops: was £5.99, now £3.41
One of my all-time favourite products from Myprotein that you can add to your drinks and food for delicious flavour with zero calories. Available in 20 flavours, from banana, cherry and chocolate. They also last for ages too.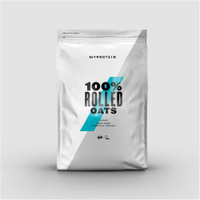 100% Rolled Oats: was £10.99, now £5.39
This whopping 2.5kg bag of oats will keep you going for a good while. A healthy way to get your daily carb intake and ideal for making porridge, baked bites or adding to your smoothies.