UPDATE: well, that was terrible. Now, on to how to watch England vs Iran. It can't possibly be worse. Can it?
It's the big one. The football or soccer World Cup 2022 kicks off today with an epic confrontation between two of the biggest names in the sport: Qatar vs Ecuador. At the very least, nobody can say this match will be predictable because, unless you are from Ecuador or Qatar, chances are you have no idea what either team plays like, who their star players are (Agustín Delgado and Almoez Ali respectively, apparently) or what the likely result will be. Although I can say that my bookie has Ecuador as favourites at 5/4, with hosts Qatar 13/5 and the draw 2/1.
This glamour tie follows on from an opening ceremony where Robbie Williams will 'Entertain You', as his old song has it, and we think David Beckham is doing something or other as well. The atmosphere at this World Cup may be a little unusual, due to the absence of booze, the high temperatures and the remoteness of Qatar itself. The build-up has been darkly comic, with the hosts changing their mind on the booze situation at the last moment, while getting irate when anyone points out the country's human rights record, or the resemblance of one of the newly-built stadiums to a lady's privates. The head of FIFA didn't really help when he said that being rude about Qatar is just like bullying him for having ginger hair – he's bald, for a start, so this was hard to picture.
So nobody really knows what to expect from the 2022 World Cup, and nobody at all knows what will happen in its opening match. So you'd better grab yourself a beer, a box of popcorn and a live stream to go.
A plethora of broadcasters are showing this World Cup opener, and we also have a general guide to how to watch the World Cup from multiple English-speaking places around the world, plus Australia. Alternatively, continue reading this, which is the same thing but specifically about Qatar vs Ecuador.
What time is Qatar vs Ecuador?
Qatar will take on Ecuador at the Al Bayt Stadium in front of a very sober crowd of 60,000. No, that's not the vagina-shaped one; that's Al Wakrah.
The match kicks off at 4pm BST, 2am AEST, 8pm PKT, 8:30pm IST, 3am NZST, 11am ET and 7am PT.
How to watch Qatar vs Ecuador for free in the UK
Fans based in the UK can watch every moment of World Cup 2022 action for free. The broadcast rights are shared between BBC and ITV, with the final being shown on both. This match is exclusive to the BBC however – lucky old them.
If you're looking to watch online, you can use BBC iPlayer to stream the games live. You'll need a TV licence. Or, more accurately, you'll need to tick the box marked 'I have a TV licence', regardless of whether you actually do or not.
If you're not in the UK you'll need a VPN to access iPlayer. Here's how to Use ExpressVPN to watch the World Cup 2022 from abroad.
How to watch Qatar vs Ecuador in the USA
Coverage in the USA is ia Fox. Online access is possible via Sling TV which includes Fox and Fox Sports 1 among its 30 or so channels. Another option is Fubo TV, which is more costly, but comes with more than 100 channels, including the all-important Fox ones.
How to watch Qatar vs Ecuador for free in Australia
The entire tournament, including this opener, is free to view on SBS, and SBS On-Demand.
How to watch the World Cup 2022 if you are out of the country
If you find yourself out of the country for the World Cup 2022, you may struggle to watch the tournament via your normal channels. That's because websites can restrict access based on your location. To get around it, you'll need a VPN. We've tested the best VPNs, to help you make the best decision.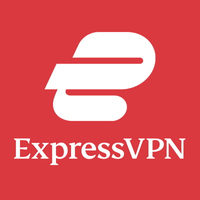 Use ExpressVPN to stream the World Cup 2022
ExpressVPN is our top choice when it comes to pretending you are in a different country, and all the other useful stuff you can do with VPNs. It's got a robust set of security features and there's 3 months free right now, meaning it will cost just £5.83 per month.