The HIIT revolution transformed the lives of those who want fast fitness gains. Whether you're pumping iron or prefer to do HIIT workouts on a treadmill, there are plenty of ways to get fit using this type of workout.
High-intensity interval training is a method of exercise that involves doing short fast bursts of exercise followed by short periods of rest. HIIT has multiple benefits, including improved strength and stamina while also being a great stress buster.
Interested? Put on your running shoes and let's get started.
How does HIIT training work?
When you work at your highest effort for short intervals you are pushing your body to work at its hardest. Get it right, and you will be working your heart at a rate of 80 or 90 per cent of its maximum rate. This leads to what feels like almost instant fitness gains, as your heart, lungs and muscles have to adapt to the strain you are putting them under to improve their ability to cope.
Many people prefer this type of training as it also increases your resting metabolic rate. HIIT training is renowned for burning fat, as you get an after-burn as the body continues to burn calories after your workout has finished. In a HIIT treadmill workout, you'll be engaging your fast-twitch muscle fibres, rather than the slow-twitch muscle fibres you tend to use in long-distance running, building leg strength.
Add in improving the rate of oxygen your body can consume during exercise (your VO2 max), as well as its reputation for busting stress, and you've got a highly attractive workout.
Fast, quick workouts tend to focus the mind, so you don't have the chance to think about worries and stress – for an hour or so at least. With these workouts being over quickly, however busy you are, you can usually schedule some time to fit them in. Perfect for people with busy lifestyles.
Getting stuck in
There are many different HIIT workouts out there, from Tabata to boot camp to spin, and you can easily integrate HIIT into your treadmill training too. It's time to break away from the indoctrination of steady-state runs! Slow-paced runs don't improve fitness, rather they lead to boredom and your treadmill becoming a dreadmill.
Before you start you need to be competent on a treadmill and know how to increase speed and incline as well as how to operate the emergency shut-off. You may find you enjoy pushing yourself hard, but you still have to be smart and safe on your treadmill.
As with all high-intensity workouts, never follow a hard session day with another hard session day. One or two HIIT sessions per week are enough; if you overdo this type of workout, you increase your chance of injury.
When you've experimented with your treadmill and you're competent and confident you know how to stop and start, raise the elevation as well as increase speed, it's important to remember to begin every HIIT treadmill workout with a thorough warm-up.
This could be one mile or 10 minutes of easy jogging. You may want to always run with the incline at the first level as running on treadmills is much easier than running outdoors.
Haven't got space or a big budget to buy a new treadmill? No problem. Have a look at T3's best cheap treadmill and best folding treadmill guides for more inspiration.
Your workout
HIIT intervals on a treadmill will last about 60 seconds, during which you are running hard but in control. If you're not sure what your speed should be, practise by seeing how fast you can run for one minute without having to stop with a zero incline to gauge your top speed. All-out efforts for 1-minute are done at a rate of perceived exertion (RPE) of 9.
If you're new to fitness, aim for six or seven, then work up to eight then nine. You want to see how many cycles of 1-minute fast, 1-minute recovery, you can do. A beginner may achieve four or five, an experienced runner may hit 10 or even 12. More experienced runners may choose to have a higher incline to challenge themselves more.
After your one minute of hard running, take a recovery of approximately the same time, where you can slow down to walking, or do an easy jog. After you've recovered for one minute, it's time to go again. If the intervals feel too easy, increase the incline. Finally, do a cool down jog or walk for 10 minutes then stretch.
Once you're comfortable with this workout, it's time to experiment and increase the difficulty of your workouts. Your next workout could look like this:
10-minute warm up at an easy pace.
Run hard for 1-minute hard / 60 seconds jog recovery / Repeat X 5
Run even faster for 30 seconds / 30 seconds jog recovery / Repeat X 5
10-minute cool down and stretch
Introducing variations on your intervals
Whether you do 30-second, 60-second or 90-second intervals, by increasing the incline you can continue to challenge your fitness. The more you keep changing the workout, the more benefits you will gain, especially when it comes to motivation. You may even find yourself looking forward to the fun of a treadmill HIIT day, in that 'oh my this is going to hurt' way that running hard gives.
If you're not used to doing intense intervals, be sensible, allow your body to adapt gradually to the new demands you're putting it under. Be aware that the speed and incline you will need to reach this high level of effort will be different to what it will be for other people.
It's tough in a gym environment but try not to compare your pace to other people's pace. Focus only on your own challenging speed. Beginners may achieve this at a slower pace and without incline, but you are on your own fitness journey. If you prefer, increase the incline of the treadmill and power walk for one minute.
If you're in a gym and have access to a mirror, try to keep an eye on your form, too. Keep your shoulders high (don't allow them to drop by bending at the waist), drive your elbows back so that your hands go down towards your waist and up towards your shoulders.
Aim to get a high heel lift, too, as this helps to engage your glutes and push you forwards. Don't forget recovery days, as these allow your body to repair and build new muscle. Within a few weeks, you will notice an improvement in your cardiorespiratory fitness and be enthusing to your fitfam about how amazing your treadmill HIIT workouts are!
If you have any health conditions or any worries consult your doctor first.
Treadmill bonanza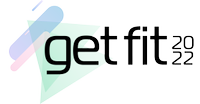 This feature is part of T3's Get Fit 2022 campaign. We'll be bringing you a wealth of guides, features, deals and news to help you get healthy, fit and ready for anything the new year can throw at you. Whether you're a newcomer to fitness or someone with a passion for it, we'll bring you all the best workouts, diet advice and gear to set you on the right track.