Netflix has some brilliant new movies ready for streaming in 2023, from the biggest blockbusters with the biggest names in the biz, to the most insane in-depth documentaries that you can't believe are true, to indie darlings that deserve so much more attention.
T3 has been scouring all of Netflix Original offerings in 2023, separating the bad from the good and the good from the great, so we know exactly what to recommend. There's something for everybody's taste: from Chris Hemsworth and Jamie Foxx to Millie Bobby Brown and Emily Blunt, Netflix has assembled some of the biggest names in Hollywood this year. So where to begin?
As Netflix is known for rolling out multiple new original movies on a monthly (and sometimes weekly) basis, we've done the tough part and sifted through its selection to bring you the best of the best. So, without further ado, here are the best Netflix movies 2023 for your viewing pleasure...
Nimona
When a knight in a futuristic medieval world is framed for a crime he didn't commit, the only one who can help him prove his innocence is Nimona, a mischievous teen who happens to be a shapeshifting creature he's sworn to destroy. Based on the 2015 graphic novel of the same name, Nimona is colourful, funny, subversive and features a kickass soundtrack.
The voice cast is led by Chloë Grace Moretz as Nimona and Riz Ahmed as Ballister Boldheart, both on fine form with great chemistry that carries throughout the 99-minute sci-fi fantasy animated adventure. Considering an adaption has been in the works since 2015 and was actually cancelled in 2021 by Disney, it's sort of remarkable how well Nimona has turned out at Netflix. Fun for kids, adults and shape-shifting demons.
Bank of Dave
Bank of Dave has flown under the radar of many this year, yet its down-to-earth heartwarming story is one not to miss. Based on the real-life experiences of Dave Fishwick (played by Rory Kinnear), we follow the Burnley-based businessman as he attempts to open the first new bank in over 100 years, while also doing battle with London's elite financial institutions. It may play a bit fast and loose with the source material, however, it's near-impossible not to have a smile on your face by the time credits roll. Hugh Bonneville also puts in another great performance as the villainous Sir Charles Denbeigh, as he continues to shake his Downton Abbey image.
They Cloned Tyrone
A sci-fi comedy mystery starring John Boyega, Teyonah Parris, and Jaimie Foxx - sign me up! They Cloned Tyrone sets the unlikely trio onto the trail of a nefarious government cloning conspiracy located directly beneath their hood. It's essentially a zany satire of the 70s blaxploitation era that smartly puts its own twist on the genre. It's no surprise with a cast as prolific as it is then, that the acting is superb, each getting their own moments to show off their charisma and comedic talents – a highlight being Jaimie Foxx's Slick Charles.
The Magician's Elephant
Based on the award-winning author Kate DiCamillo's classic novel of the same name, The Magician's Elephant is a compelling CGI animated fantasy adventure that appeals to kids and big kids alike. The story follows an orphan named Peter (played by A Quiet Place's Noah Jupe) who is searching for his long-lost sister, only to encounter a fortune teller who guides him to find a magician with an elephant. It's charming, lighthearted, and doesn't outstay its welcome. Benedict Wong is on fine form as the Magician while the supporting cast of Brian Tyree Henry, Sian Clifford, and Pixie Davies all do justice to the source material with a well-meaning message positioned at the heart of the film. What more could you want.
Luther: The Fallen Sun
Everyone loves a bit of Idris. Now back as the disgraced DCI John Luther, it's up to the man to break out of prison and hunt down sadistic serial killer David Robey (Andy Serkis) who is blackmailing people and terrorizing London. Developed by the show's creator Neil Cross, Luther: The Fallen Sun essentially is an extended episode of the award-winning BBC series, though that's not necessarily a bad thing. With a bigger sense of scale (additional filming took place in Iceland and Belgium), stunning cinematography, and a strong cast backing up some somewhat shaky material, fans of the show will be pleased to see Luther back in action.
Extraction 2
When he's not wielding Mjölnir in Thor, Chris Hemsworth is kicking ass in the Extraction franchise. The sequel picks up with Tyler Rake, a former Australian SAS turned black ops mercenary, now assigned to rescuing a Georgian gangster's family from a deadly prison. Expect lots of action, explosions, and even Hemsworth hiding behind a ladder of all things for protection from bullets. It's mad. It's dumb. And yet it's a lot of fun. The fight choreography for one is interesting with some big set pieces – it is written by one of the Avengers: Endgame directors, after all. The first Extraction film is also available on Netflix, making for an entertaining double bill.
Netflix movies you might have missed
Netflix released 86 original films on its platform throughout 2022, such as Guillermo Del Toro's Pinocchio, Knives Out 2 with Daniel Craig and its most expensive film ever, The Gray Man, starring Ryan Gosling and Chris Evans. It was a packed year, to say the least. Plenty of these great movies are still well worth a watch, so here's our pick of some of the best older titles that you might've missed...
The Tinder Swindler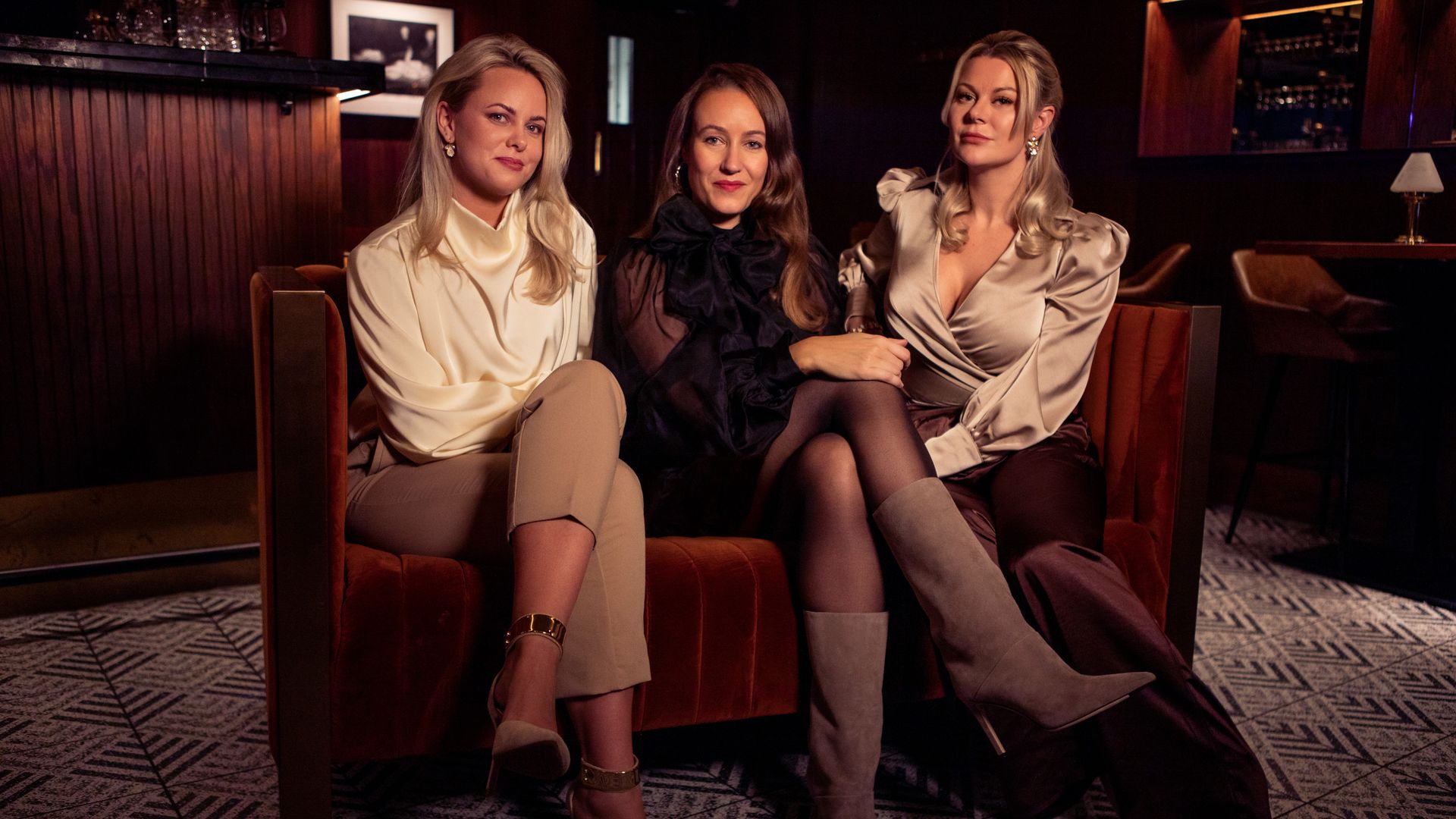 Netflix's documentaries are a class above the rest. Whether it's Tiger King, Fyre Festival, or The Last Dance, whoever is in charge of this department needs a pay rise. 2022 was no different with an abundance of brilliant, new documentaries. The first one to kick off the year was the unbelievable story of The Tinder Swindler.
Since launching last February, The Tinder Swindler has taken the web and world by storm. The main premise surrounds Israeli fraudster Shimon Hayut, who went by the name Simon Leviev on Tinder, as he looked to swindle women out of millions of dollars. The less you know about this one the better. What you do need to know is that Netflix is already planning dramatisation, meaning this might be something we hear about for years to come.
Glass Onion: A Knives Out Mystery
Naturally, we have to mention Rian Johnson's fantastic follow-up to the 2019 film, Knives Out. With Daniel Craig returning as Benoit Blanc, one of the world's most respected private investigators, Glass Onion ups the ante with a murder taking place on a billionaire's private island in Greece and a stellar cast of top actors, including: Edward Norton, Dave Bautista, Jessica Henwick, Kate Hudson, Leslie Odom Jr. Janelle Monáe and Madelyn Cline. Just as enjoyable as the first, and arguably a lot funnier, Rian Johnson is now two for two with the Knives Out series. The only question that remains is: which movie is the best?
Hustle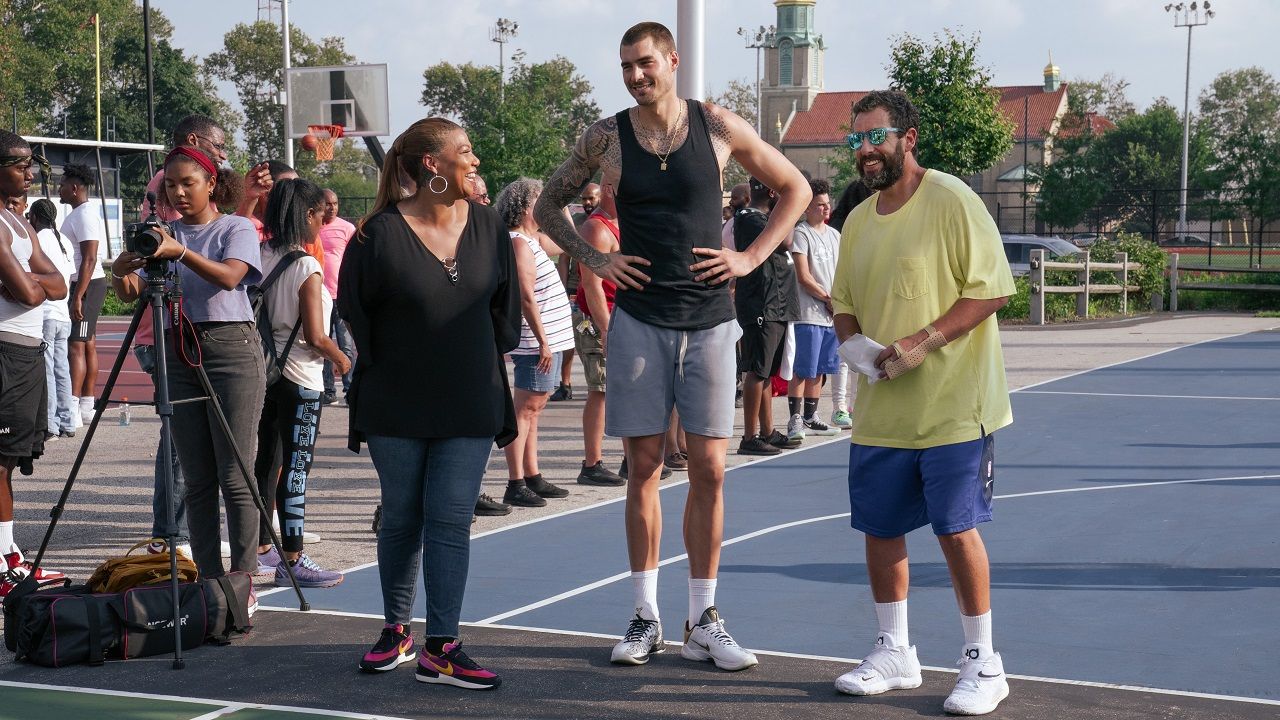 Adam Sandler has partnered with Netflix for quite some time now, putting out forgettable comedies such as Hubie Halloween, Sandy Wexler and The Ridiculous 6. Thankfully, following an unexpected pivot to more dramatic roles – starting with 2019's Uncut Gems – the actor is having a bit of a resurgence with critics. The latest of which comes in form of US sports drama Hustle from director Jeremiah Zagar, giving Sandler another chance to flex his acting chops – and he does just that, as the down-on-his-luck basketball scout Adam Sandler. It's simple but heartwarming.
Bigbug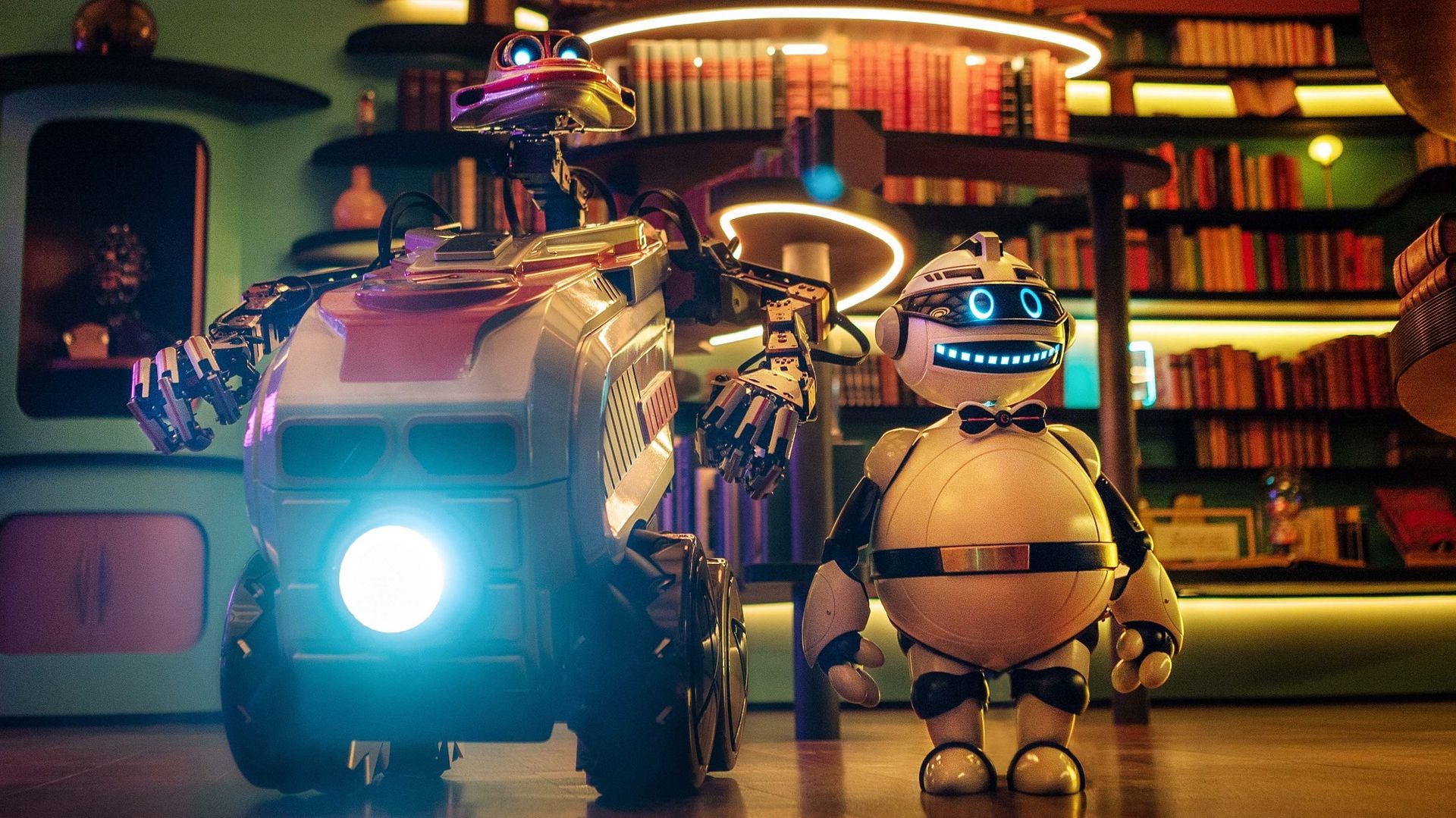 Without a doubt, BigBug is the weirdest film on this list – and that's not a bad thing. Set in the year 2045, this French sci-fi flick from Amélie director Jean-Pierre Jeunet deals with a machine uprising and a group of suburbanites held hostage as the robot revolution gets underway. The colour tone of the world pops throughout while the characters are all zany and cartoon-like, making for an enjoyable, if not bonkers experience. The only drawback is that it maybe has too big of an obsession with sex but at least it tries to do something different.
Senior Year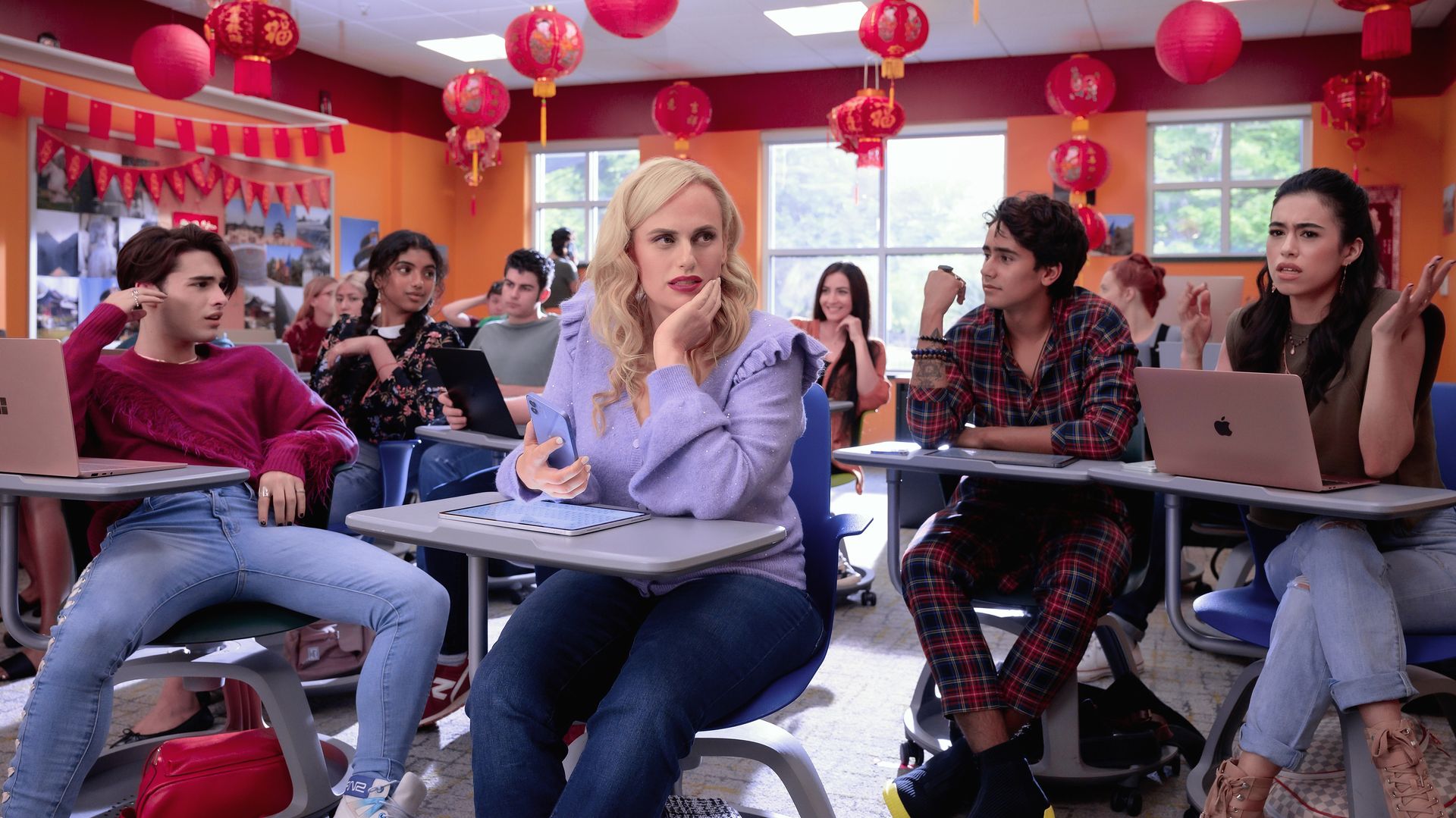 Meet 17-year-old Stephanie Conway, an Australian immigrant who dreams of becoming prom queen, only to unexpectedly enter a 20-year coma as a result of a cheerleading incident gone wrong. Now 37 years old, she decides to return to high school to pick things up from where they were left. This is the premise for Senior Year starring Rebel Wilson. a hugely enjoyable comedy that takes inspiration from Mean Girls, Easy A and more directly, Clueless. Critics were not fans, I unabashedly really liked it and so did my partner. Are we mad? Quite possibly.
Windfall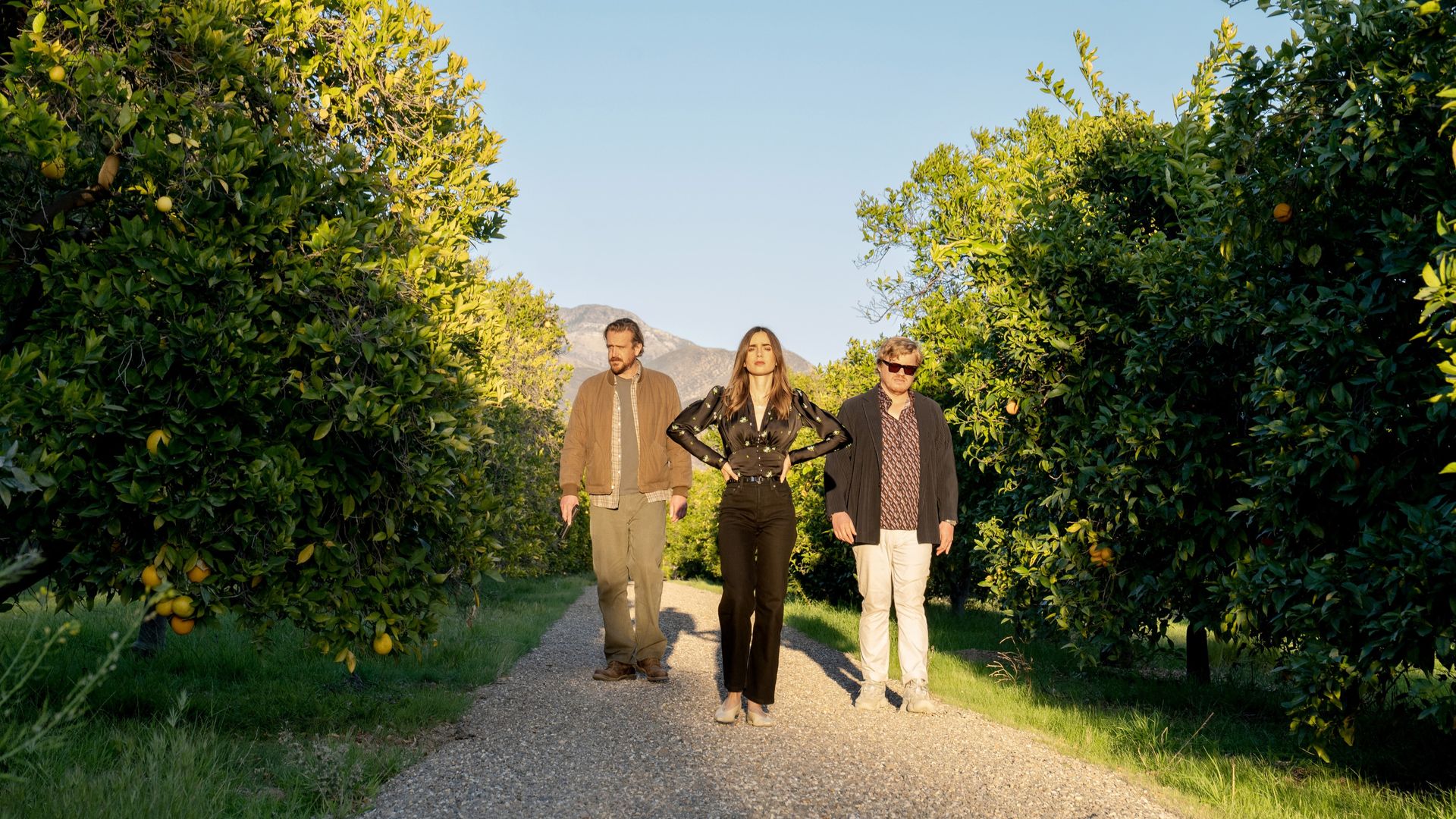 Windfall is an intimate and incredibly tense affair that deals with jealousy, privilege, entitlement and social issues in today's world. It's not short of talent either, with Jason Segel, Jesse Plemons and Lily Collins making up the trio. The thriller begins when an unnamed man breaks into a billionaire's holiday home, only to suddenly find himself in the presence of the tech tycoon and his wife. Directed by Charlie McDowell (The One I Love), Windfall has become a bit of a talking point online due to its main topic, ending and what it all means. No wonder Netflix paid an "eight-figure sum" for the film.