One of the most popular cookware brands is Le Creuset. This premium French cookware designer and manufacturer creates some of the most iconic designs and even has some fun collaborations, for people who like their upmarket kitchenwares to come with a Star Wars or Harry Potter theme.
Le Creuset deals and sales are in demand at any time of year, and that includes this month – with Christmas on the way it's prime time for cookware offers.
The world's favourite sophisticated cookware brand, Le Creuset is popular with young people adulting, and old people cooking. This month may not be a big sales period, but some delicious, oven-ready deals will no doubt be served up somewhere.
There's always huge demand for Le Creuset cookware, and if you're cooking at home a lot more these days you'll definitely benefit from having a set of these high quality pans in your kitchen. There's no getting away from the fact that Le Creuset make premium cookware that isn't the cheapest, but, of course, you are paying for fantastic quality. The great news is that there's always a Le Creuset sale on somewhere on the internet, so you don't ever need to pay full price.
Whether you're a Brit looking for a casserole, an American looking for a Dutch oven or an Australian looking for a casserole, we have the best Le Creuset deals on the net.
Best UK Le Creuset deals
Boxing Day to New Year is always a great time to snap up some Le Cresuet deals. With recession looming, I'd imagine the brand and its retailers are pretty keen to get shot of a load of it now, while people still feel reasonably flush.
Le Creuset itself always has a sale on, and its Boxing Day blowout serves up some delicious, 40% off deals. That's as much as £400 off saucepan sets and as much as £7 off spatulas. Or is that spatulae?
Last but not least, eCookShop has some massive savings on Le Creuset cookware, especially at the more 'specialist' end of its colourway spectrum.
John Lewis has a Le Creuset sale on now, with up to 40% off a large range of tasteful items. It also has some colours that are exclusive to John Lewis & Partners.
Amazon has its usual solid Le Creuset deals – around the 20-25% mark. For the super-fans, it's also offering savings on a ridiculously huge array of accessories, including pepper mills, thermometers and a 'metal drip ring'. It's for pouring wine with spilling.
Best Le Creuset deals in USA and Australia: where to look
In North America, there are some deals to be had on Le Creuset's TikTok-friendly cookware. Check out those deals on Dutch ovens at LeCreuset.com for a start…
Shop the best deals in the Le Creuset USA Specials sale
Shop all Amazon Le Creuset deals in the USA
Shop all Amazon Le Creuset deals in Canada
Le Creuset lovers in Britain should head straight to John Lewis where, once again, big Le Creuset savings are on the menu
Shop the end of line sale at John Lewis & Partners – get up to 40% off on casseroles, cast iron, stoneware and more
Amazon remains in a state of Le Cruze perma-sale. Offers this month include pans, bakeware, pepper mills and some sort of pastry scraper thing!
Shop Amazon UK Le Creuset deals now
Le Creuset itself also boasts some of the best Le Creuset deals you'll find – it would be a bit weird if it didn't really. Currently, there's a seasonal offers sale on with up to 30% off selected items in the range, 3 for 2 deals and more.
Last, but by no means least, Le Creuset is popular in Oz too. Right now a seasonal sale is (still) on at the Southern Hemisphere's leading cookware store. There are some particularly hefty savings on shallow casseroles.
Shop Le Creuset Australia's offers with up to 25% off!
These deals can't last forever, but the good news is that when these seasonal offers end, there will be some new seasonal offers. So, you see, Le Creuset cookware needn't be all that expensive after all.
---
Best Le Creuset deals and sales in the UK
Some of the best Le Creuset deals can be found at Le Creuset's own site, which now includes a Pet Collection. Yup, your pet can enjoy their food just as much as you by eating from a Le Creuset stoneware bowl. Lookout for the new Le Creuset Rainbow Collection too.
You can still enjoy BIG savings in the Le Creuset's Seasonal Offers section too. They've also got numerous 4 for 3 and 3 for 2 deals running at the moment. For example, buy four pieces of Dinnerware in your choice of colours, including Dinner Plates, Side Plates, Pasta Bowls and Cereal Bowls and you'll receive the cheapest item free.
Check out the following deals: Le Creuset Cook's Specials
View all special offers at lecreuset.co.uk.
Best Amazon Le Creuset deals
Next, take a look at Amazon UK's Le Creuset Black Friday page. Right now, there are deals on frying pans, cast iron casseroles, paella pans, saucepan sets and LOTS more. As an example, what about these?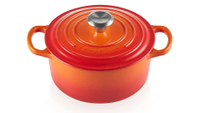 Le Creuset Signature cast iron casserole 24cm was £250, now £202.50 at Amazon
This casserole or Dutch oven is the most iconic Le Creuset piece and it is £74 (30%) off right now. With a capacity of 4.2 litres it's ideal for casseroling, braising, slow cooking, searing, sautéeing and also looking attractive and expensive on a shelf, when not being used for cooking. Also very handy for baking bread, particularly sourdough.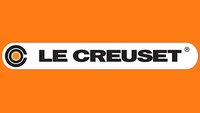 Lots more Le Creuset: save up to £150 at Amazon
There's only space to scratch the surface of what's on offer here. Take your pick from roasting tins, more suacepan sets, cake tins, serving bowls, stoneware, splatter guards, casseroles bundled with kettles, sauté dishes bundled with pepper mills… you name it.
Note that the page changes regularly so it's always worth clicking through to see what has changed. If you click through and the page says "Sorry, there are currently no available deals" simply use the menu on the page to see the discounts on frying pans, saucepans, casseroles, grilling, etc.
Shop Amazon's Le Creuset deals here.
Best John Lewis Le Creuset deals
Now let's move onto the Le Creuset sale at John Lewis & Partners. John Lewis is Britain's spiritual home for Le Creuset, with its well-heeled shoppers snapping up cast iron and earthenware bargains. Then they use them to cook food bought at John Lewis & Partners' sister brand, Waitrose & Partners. It's a virtuous circle.
You can also peruse the widget below to see absolutely everything made by Le Creuset that JL&P sells. Click on 'Show more deals' if you want something more exciting than a butter dish.
Elsewhere, the Ecookshop Le Creuset sale is on and there are reductions of up to 34% on a selection of Le Creuset items, including cast iron casserole dishes and grills as well as cut-price saucepan sets, stoneware baking dishes and more.
Harts of Stur is offering various deals on items including cookware, knives and kettles during its ongoing sale. View the Harts of Stur Le Creuset sale here.
The Hut often has deals on mugs, kettles, teapots, cast iron casserole dishes, stoneware baking dishes and other items. Keep an eye on them too.
Finally, if you're ever passing a TK Maxx store, it's worth popping in to check out the cookware section. As with everything in TK Maxx, there's quite a random and ever-changing selection of stuff in the section but Le Creuset is one brand that does seem to pop up there quite regularly – you might just not get the exact item or colour that you were hoping for, but you will get a really good price.
Best Le Creuset deals and sales in the US
If you're in the US, then you should definitely check out the Specials on the Le Creuset US site.
Le Creuset also has a 50% off sale on its range of Stainless Steel sets, with its 5-Piece Stainless Steel Set down from $555.00 to $292.50, the 7-Piece Stainless Steel Set down from $735.00 to $375.00 and the Stainless Steel Fry Pans, Set of 2 duo down from $230 to just $123.75.
Lookout for more great savings on a range of pan and bakeware sets. You could save literally hundreds of dollars as you upgrade your pots and pans. In addition, there are some tasty deals on individual Le Creuset products, including Dutch ovens and cast iron skillets.
As usual, there are some good deals on Amazon US. In fact, right now you can get up to 40% off Le Creuset Cast Iron and Stoneware. Shop all Le Creuset Back Friday deals at Amazon or peruse this short set of our picks.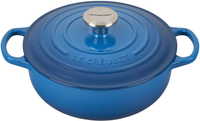 Le Creuset Enameled Cast Iron Signature Sauteuse Oven, 3.5 qt: was $300, now $239.95 at Amazon
While this isn't a new deal – these have been available at this price for some time – 40% off here is nothing to sniff at. The Sauteuse oven is available in a range of colors including this fetching Marseille blue.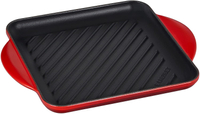 Le Creuset Enameled Cast Iron Square Grill, 9.5": was $155, now $109.95 at Amazon
The ridges on this 9.5-inch grill pan lift your meat away from the fat and give you those classic stripes. This pan comes in a wide range of colors (each with its own page). Again, this is not a new deal but still a decent saving.
Le Creuset cookware best price widgets