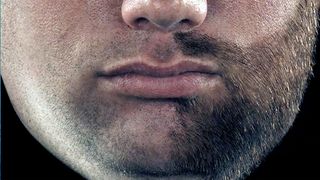 Best beard trimmer (for trimming beards)
With beards still extemely popular amongst young and older men alike, a beard trimmer is now as essential as a shaver, if not more so.
A good trimmer needs to give an even cut, and adjust easily for different gradients and blends. Increasingly, us chaps like to shave in the shower, so waterproofing is a must. Even if you don't prefer the bath-based approach, waterproofing also makes them far easier to rinse clean.
It's worth laying out more on a beard trimmer - especially if you consider how much you'd spend having a barber do it each week. Yes, there are also plenty of acceptably good options that cost a lot less, but pricier defuzzers last longer and tend to be more versatile, letting you trim body hair. Some, at a push can even do your head - good news for baldies on a budget.
We've looked at contenders from Braun, Philips, Remington and beyond to discover the cream of the beard-trimming crop. Choosing the winner was - aha haha ha! - "a close shave." Ha-ha. Ha. Hmm.
However in our view, the Braun BT5050 Beard Trimmer is quite literally 'the best a (bearded) man can get', thanks to its versatility, reliability and reasonable price.
If you want something more 'pro' - we'd question whether paying the extra is worth it for most guys - there's the Wahl Lithium Blitz Beard Trimmer.
Two Philips products are also worth considering: the Philips BT9280 Laser Guided Trimmer, which is an excellent trimmer with a TOTALLY pointless laser attached to it as a gimmick.
More of an outlier is the love-it-or-hate-it Philips OneBlade QP2520/30. This makes quick work of evening up beards, or maintaining perma-stubble, but it lacks a certain finesse, let's say.
• Reached peak beard? Whip it all off with the best electric shavers.
• Finish off your sharp new look with a watch.
These are the best beard trimmers, in order of preference.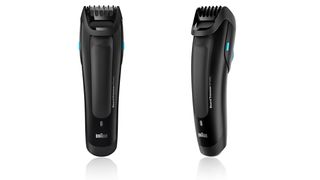 Braun BT5050 Beard Trimmer
In with a bullet as our number one beard trimmer, 2016's Braun BT5050 has 25 very precise length settings, chosen via a pleasingly tactile dial that can then be locked so you don't accidentally switch settings while navigating your facial fuzz.
It's "washable" as opposed to waterproof, so shouldn't be used in the shower, but other than that there's nothing to fault here for the price. We found it gave a very smooth and uniform trim and it's powerful and sharp enough to use on your head, if you want.
Great performance, great design, extremely self explanatory product name. What's not to like?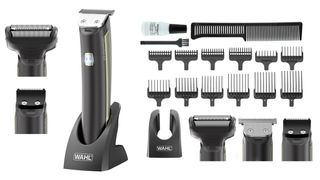 Wahl Lithium Blitz Beard Trimmer
Wahl makes the clippers found in many a barber's shop and as such its hair-shortening expertise is beyond doubt.
The Lithium Blitz doesn't have fancy adjustable length wheels or buttons - you just put on a comb of suitable length from the selection of 12 bundled with it.
That's rather old fashioned, but it works a treat, and you get the feeling, based on Wahl's heritage, that it'll keep on trimmin' for quite some years to come.
The battery lasts for up to four hours, which isn't bad.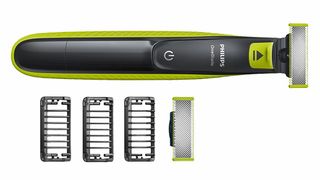 Philips OneBlade
The Philips OneBlade is not like other beard trimmers.
Without the little comb attachments, it looks like a razor but rather than removing hair entirely, it reduces it to stubble, for chaps who never like to look too clean cut.
Add the combs and it becomes a very effective tool for maintaining shorter to mid-length beards.
We really like the OneBlade but it's an acquired taste for the following reasons: it feels weird, it looks weird, and it really sends hair flying about. It's rather like if you were to mow a very dry lawn with a mower that lacks a grass box.
So make sure you're right above a sink or in the bath when you use it, and/or keep a vacuum cleaner handy.
One other thing to note: OneBlade comes in multiple variants with differing numbers of different length combs and replacement blades, and also some "pro" versions with nicer handles and more precise length control.
That's why you'll see lots of differing prices below.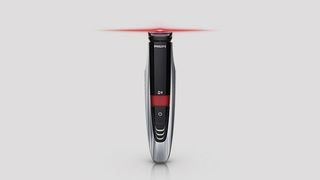 Philips BT9280 Laser Guided Trimmer
Projecting a precision-enabling red line on to your mug may seem a bit ridiculous, but Philips has to justify charging 75 quid for this thing somehow.
To be fair, ignore the laser entirely, as we do, and as a beard trimmer it is very good indeed: waterproof, easy to clean, and with 17 precision length settings.
It does the business. Only problem is, the pointless laser makes it more expensive than it should be. Ptchah.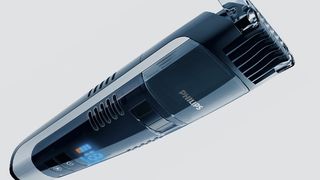 Philips Beardtrimmer Series 7000
Another fine piece of beard trimming gadgetry from Philips.
This time there are no lasers, but instead, you get… a vacuum cleaner!
It's not quite as exciting, but it is arguably more useful, sucking up your facial hairs as you get on with your grooming.
This doesn't cut quite as fine as the 9000, but it's great news for those wanting to cultivate a bigger beard.
That's because, as well as the ability to dial in a lengthy maximum length of 18mm, there's also a turbo boost button giving extra suction and cutting action when you finally tire of it.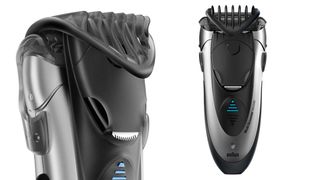 Braun Wet and Dry Multi Groomer
This one is designed to do everything - face, head, body, bobbly bits on jumpers probably, penis. You name it.
Perhaps as a result, we didn't like it as much as the Braun Beard Trimmer when it came to, you know, beard trimming.
It feels less pleasing in the hand and has a less satisfying range of ultra-precise length increments, although having said that it's more than proficient at its tasks, and is fully waterproof, unlike the Braun Beard Trimmer.
A great all-rounder.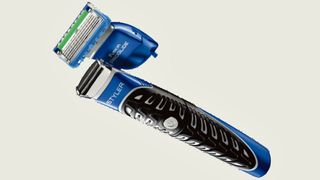 Gillette Fusion ProGlide Styler
It may look a little rudimentary and have a stupid name, but the Gilette ProGlide Styler 3-in-1 is actually an excellent tool for daily beard maintenance.
As you can see, it's your standard Fusion powered razor, but with an additional head, along with three combs of differnt lengths, for trimming - a third blade around the back handles edging.
We wouldn't recommend it for shaping a beard that you've not touched for a month, and it's got nowhere near as many precision settings as some of the devices here, but for the price it's a great beard maintenance tool.
Hilariously, Amazon is offering it in "frustration-proof" and standard packaging, with the implication being that the latter is a massive pain in the arse to open - which it is, as it happens, so fair enough.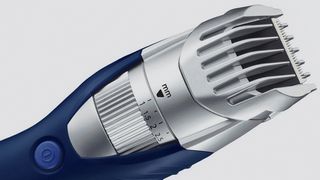 Panasonic ER-GB40
Another fully waterproof shaver, this can be used with shaving cream if you so desire, and the Water-Through Head means that when you want to give it a clean, you just run it under water – which, if you're in the shower each time, is pretty easy.
A simple mechanical dial adjusts the length of trim from a barely-there 1mm up to 10mm. It'll go for about 50 minutes on a full charge.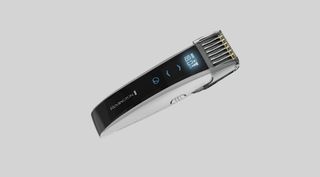 Remington Touch Control Beard Trimmer
This tech-packed trimmer not only features 175 length settings and a touchscreen, it has a battery that'll let you style your fuzz for 50 minutes non-stop.
The Touch Control system gives you greater control of your trim, letting you control the speed and length, and trimming performance is generally fine, but it lacks the cutting power of the Braun, Wahl and Philips equivalents.