Looking for the best Fitbit deals? Look no further as we've got all of today's best Fitbit deals listed here. And when we say all we mean all: you can find top deals on the most popular Fitbit models, including all the best fitness trackers released to date as well the smart scales and other, more random things such as the Fitbit Zip.
In case you are looking for a the best deals on a particular Fitbit device, we've got those too: here are the best Fitbit Versa deals and also the best Fitbit Charge deals. Are you here to find out which one is the best Fitbit? We can help you with that too.
• Fitbit Black Friday sale: the best deals
You can get cheaper trackers, but Fitbit has a deserved reputation for the quality of what it sells, in terms of build and app support. As such its products are priced quite high, but you can get deals on them via Fitbit's own website and elsewhere and they will help you get fit. It's arguable that they help people who already in shape get more fit, but they are very motivating for workout newcomers.
Rest assured, you will always see the best Fitbit deals here, regardless the time or day of your visit, as out widgets scan the internet the very moment you load this page, giving you the most up to date prices on all models listed. If you prefer a more direct approach, have a look at Fitbit's webshop or check the above retailer links for the latest Fitbit prices.
Looking for something more substantial to track your workouts?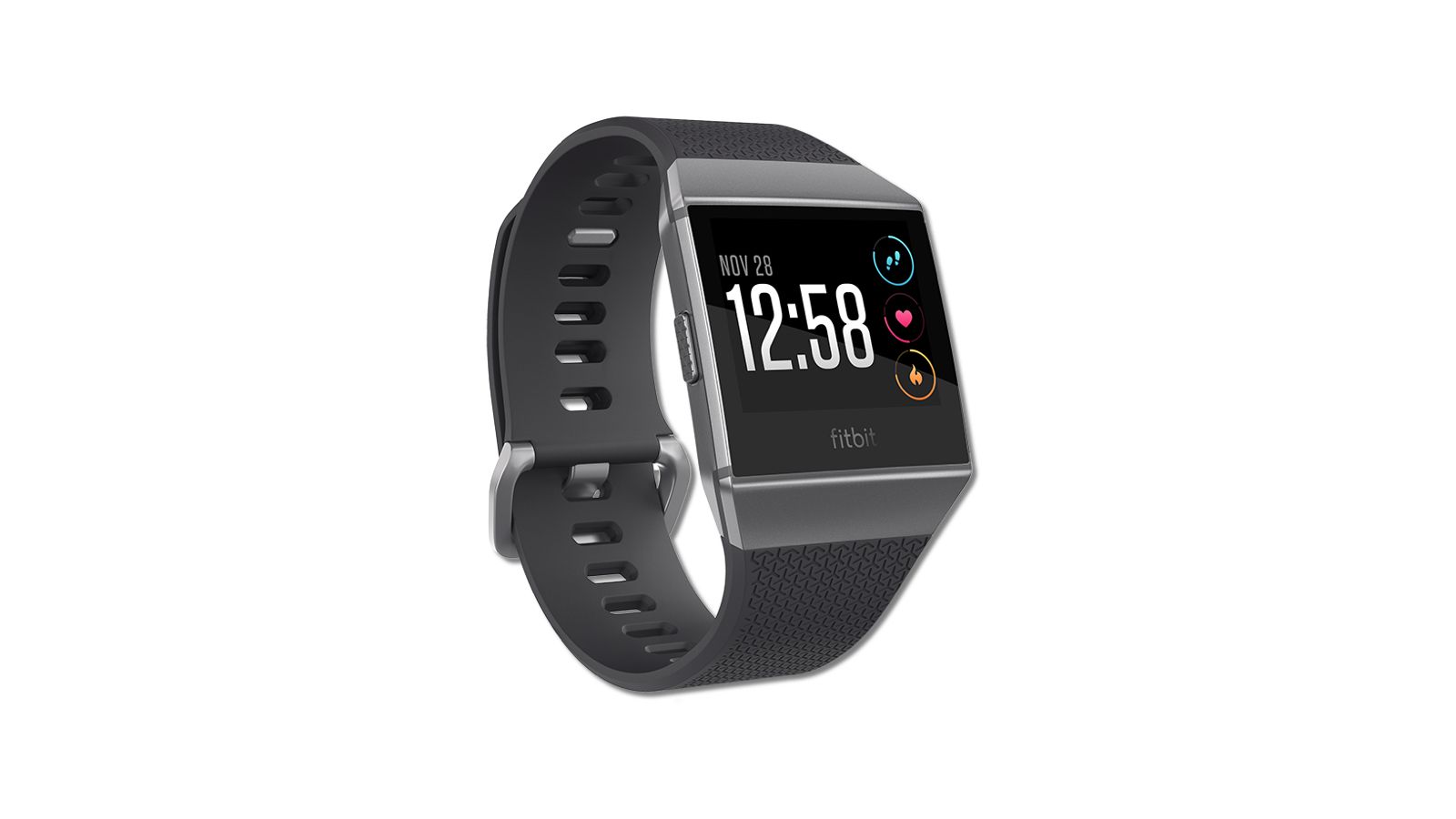 Fitbit Ionic smartwatch | Now £149.99 | Was £249.99 | Save £100 at Amazon
The Ionic is Fitbit's best take on a running watch and comes with built-in GPS and music storage for a truly smartphone-free running experience. The Fitbit Ionic is also capable of measuring blood oxygen levels, although you will need Fitbit Premium subscription to make more of this feature. Battery life up to 5 days in smartwatch mode and 10 hours in GPS tracking more.View Deal
Fitbit Charge 4 fitness tracker | Now £99.99 | Was £129.99 | Save £30 at Amazon
The Fitbit Charge 4 monitors heart rate 24/7, estimates your calories burned and monitors sleep. Unlike most older, lesser Fitbits, the Charge 4 has GPS built in to track runs, hikes and bike rides, plus a blood oxygen sensor to track… blood oxygen.View Deal
Best Fitbit deals
Best Fitbit deals by model
Fitbit Versa 2: best Fitbit overall
The Versa 2 is slightly more attractive than its predecessor and comes with Alexa built in – an odd but enjoyable version of Alexa, as it responds to your spoken instructions and requests in text form only, rather than yapping away on your wrist.
The Versa 2 hasn't got a GPS chip, if you want to track your position outdoors you will need to carry your phone with you. However, the Versa 2 does have an always-on display mode – admittedly not the most battery life-friendly feature – plus you can also store over 300 songs on the watch and connect your best running headphones to the watch too. The Versa 2 is also equipped with NFC for contactless payment, has a sleep mode, can display on-screen workouts and more.
Fitbit Charge 4
Hot off the production lines, Charge 4 is the newest Fitbit and its best ever fitness band, as opposed to smartwatch-style tracker. Charge 4 is the first smaller and more affordable Fitbit to have GPS built in. It's an excellent fitness tracker with acceptably good cardio tracking, improved handling of notifications and Fitbit's usual, excellent battery life. It's doubtful that you'll see many Fitbit Charge 4 deals or discounts quite yet, mind.
Fitbit Versa: best Fitbit for price
While the Versa 2 may be the best Fitbit you can buy – for most people's purposes, anyway – the original Versa is the one for deals hunters. So long as your wrists are fairly slender it's an attractive enough watch, even though the Versa 2 is noticeably more chic. There's no GPS built in but it can use your phone's to track runs, hikes and rides. That aside, you get the full English breakfast of Fitbit functionality, with cardio tracking, apps, notifications, swim tracking, Fitbit Pay and 5 days of battery life.
Fitbit Versa Lite, Versa Special Edition and Versa 2 Special Edition
Also well worth considering is the T3 Award 2019 winning Versa Lite. This loses Fitbit Pay and the Versa's on-wrist video coach – not a great loss – and won't track swims, but it's usually cheaper.
The Versa Special Edition is the same as Versa, but in a choice of 2 more premium finishes. It's usually more expensive although obviously, look out for them there deals.
The Versa 2 Special Edition is the same as the Versa 2 but made of more premium materials. It also comes with a 3-month trial of Fitbit's interesting but flawed Premium service.
Fitbit Charge 3: second-best Fitbit band
This is more like what most people think of when you say 'Fitbit': a band with a small screen. Charge 3, like Versa, offers heart-rate monitoring, tracking of runs and cycles (via your phone's GPS, and notifications, although it dials down the smartwatch functionality.
Fitbit Ionic: best Fitbit running watch
The Ionic is much like the Versa, but bigger and with its own GPS built in. As such it's the best Fitbit for more serious outdoor exercisers. We're not overly enthused about its looks, but it's the most fully-featured and 'pro' of Fitbit's extensive range.
Fitbit Aira Air: Fitbit's sleekest smart scale
The Fitbit Aria Air might not be the smartest bathroom scale on the market but it works harmoniously with other Fitbit devices and most importantly, the Fitbit App. Apart from measuring weight, the Fitbit Aria Air also does...well, it doesn't do anything else apart from measuring weight but based on your other stats, you can also see your BMI in the Fitbit App too. Oh, the Aria Air looks pretty decent too as well as being not too expensive.
Fitbit Aria 2: the most featuresome Fitbit scale
The Fitbit Aria 2 costs almost twice as much as the Aria Air but it also offers more functionality; not much more, mind. It is also a bit chunkier than the Aria Air but has a a decent, wide platform to step on and cute, emoji-like user icons. The Aria 2 can measure and display body fat percentage on the scale and lean mass in the Fitbit App. It also uses WiFi and automatically syncs with the Fitbit App, which is nice.
Fitbit Inspire HR: a parent's favourite
Perhaps it would be an over-simplification to say this is the Charge 3, but aimed more squarely at women. But it wouldn't be much of an over-simplification.
Fitbit Ace 2: best Fitbit for kids
This is a Fitbit Inspire (see below) in a child-proof case and can be managed by you, the parent, via additional settings in the Fitbit app. A very popular device, it's a great way to get you kids moving. No GPS means it's a bit limited as a fitness device but also that nobody can track your child's whereabouts, which on balance seems like A Good Thing.
Fitbit Inspire
It would however be no over-simplification to say that this is the exact same thing as Inspire HR, except with no cardio tracking or access to GPS.
Fitbit Alta HR
This is essentially an older version of the Inspire HR. It's not waterproof but it's otherwise very similar. Being effectively discontinued, you may well find it going cheap. Don't buy it if it's not.
Fitbit Charge 2
The Charge 2 is to the Charge 3 as the Alta HR is to the Inspire HR. Which is to say it's quite similar but older and less good overall. If the price is right (ie: on the low side) it is still good enough to consider, though.
Fitbit Alta
Fitbit Alta is exactly what you'd expect: the Alta HR, shorn of heart-rate tracking.
Fitbit Blaze
Fitbit's first stab at a fitness smartwatch is still available in various places and isn't bad, although obviously, we'd recommend the newer Ionic or Versa over this.
Fitbit Flex 2
As basic as it gets, this lets you access Fitbit's app and social community, and counts your steps. That's all some people need…
Fitbit Surge
The Surge was worn by Barack Obama when he was running (for office). Like Mr Obama, the Surge's best years are now behind it, although a hardcore following still swears it's the best thing ever.
Further reading