If you've got one of the best iPads, particularly the 12.9-inch iPad Pro with its lovely big screen, then you really should treat yourself to an Apple Pencil Gen 2. The official Apple stylus is a joy to use whether you just want to take notes by hand or turn your tablet into a tool that's perfect for creatives, especially with Final Cut Pro now available.
The Apple Pencil Gen 2 is now $85 on Amazon, down from $129. The second generation of the stylus has all the finesse of the original model with added tap controls. Simply tap the flat edge to use an assigned control of your choosing. Similarly, the upgraded stylus also adds wireless charging and if you're a forgetful sort then you'll be pleased to know that it now magnetically attaches to your iPad.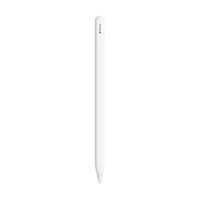 Apple Pencil Gen 2: was $129, now $85 at Amazon.com
Using Apple's stylus makes using your iPad a joy, with increased precision and expression. This updated version adds wireless charging, magnetic storage and a programmable action button. With Final Cut Pro now available on iPad, the Apple Pencil is the best editing tool available.
You might think that unless you're a graphic designer you don't need a stylus for your iPad, but that's really not the case. If you've ever tried to draw or write with your finger on a tablet, it really doesn't feel or look good. The Apple Pencil Gen2 is as close as you'll find to the feel of using a real pen/pencil on your iPad, without making a mess.
If you love a doodle, journalling or just writing down ideas as they come to you then you need an Apple Pencil. At this price, you may as well grab the best one available.