Mother's Day is almost upon us, so if you haven't already, it's time to think about getting a gift for the women in your life.
Whether you want to give them a little pampering, spoil them with the latest tech or give them something more personal, we've got you covered on all bases.
From perfumes to the latest gadgets, you can get all of these gifts online, with some available in store as well. But if you are planning on shopping online, keep in mind you'll need to have it ordered ahead of time so that it arrives by May 9.
If you've not bought anything yet, don't fret. We've pulled together some great last-minute gift ideas you can pick up as late as Sunday morning if you need to. Read on to see some of the best gift ideas for Mother's Day 2021.
When is Mother's Day 2021?
Why you can trust T3 Our expert reviewers spend hours testing and comparing products and services so you can choose the best for you. Find out more about how we test.
Mother's Day in Australia, New Zealand and the United States is traditionally celebrated on the second Sunday of May each year. In 2021, that falls on May 9. In the UK and Ireland, Mother's Day is linked to Lent in the lead up to Easter, so was celebrated on March 14 this year.
It's a day to celebrate the women who look after us and sacrifice so much for us, and a chance for us to make them feel special, whether they be our own mothers, stepmothers, guardians or caregivers.
Mother's Day 2021 gift ideas: essential quick links
Last-minute gift ideas
Streaming services
In 2021, if you're not streaming your favourite shows, you're behind the eight ball. While Netflix seems to still have the monopoly in pop culture, there are plenty of other streaming services with great shows for mum to chill out with.
Binge offers a great range of HBO shows, while Disney Plus is great for timeless classics, Pixar animations, Marvel movies and Star Wars. And if mum enjoys a bit of live sport, a Kayo subscription will be a great addition to the family viewing schedule.
Amazon gift cards
If you can't quite decide what to get, an Amazon Gift Card does the job for you. Let mum choose from her favourites online. And with Amazon Prime Day coming up next month, she's sure to find something she loves for a great price.
Amazon emails their gift cards, so you can even buy them on the day if you leave your gift buying to the absolute last minute.
E-book and audiobook subscriptions
If your mum already owns an e-reader or loves an audiobook, get her a subscription to her favourite online bookstore so she can stock up on titles.
A Kindle Unlimited subscription will cost you nothing for the first 30 days with the current free monthly trial. Then pay just AU$13.99 a month for mum to enjoy over one million different titles and audiobooks.
You'll get the same deal with Scribd, and pay just AU$13.99 a month after the 30-day free trial. But on that platform, mum will have access to a range of magazines, podcasts, sheet music and other documents, on top of the normal e-books and audio books.
Buy mum an e-gift card for Kobo, so she can download the app and access over six million titles on her tablet or smartphone. The app means you can start reading a book on one device, and pick up where you left off with another. Kobo is compatible with iOS, Android and desktops.
Finally, if she's a magazine fan, your mum will love Readly. Give her access to unlimited magazines via the Readly app. Currently, you can grab one month for free, then pay AU$14.99 a month in a no-lock-in contract.
Healthy food delivered
Take the pressure out of shopping and get mum a subscription to a food delivery service. Hello Fresh delivers the best ingredients straight to your door and gives you everything you need to create their awesome recipes. There's plenty of choice, with plans starting at around AU$7.99 per meal.
Or go one step further and give your mum a break from cooking entirely. Youfoodz will send you healthy, ready-made meals to feed the whole family. They're offering nine meals for just AU$69, so more than enough to let mum put her feet up for a few nights.
Best gifts for mum
Audio: Amazon Echo Show 10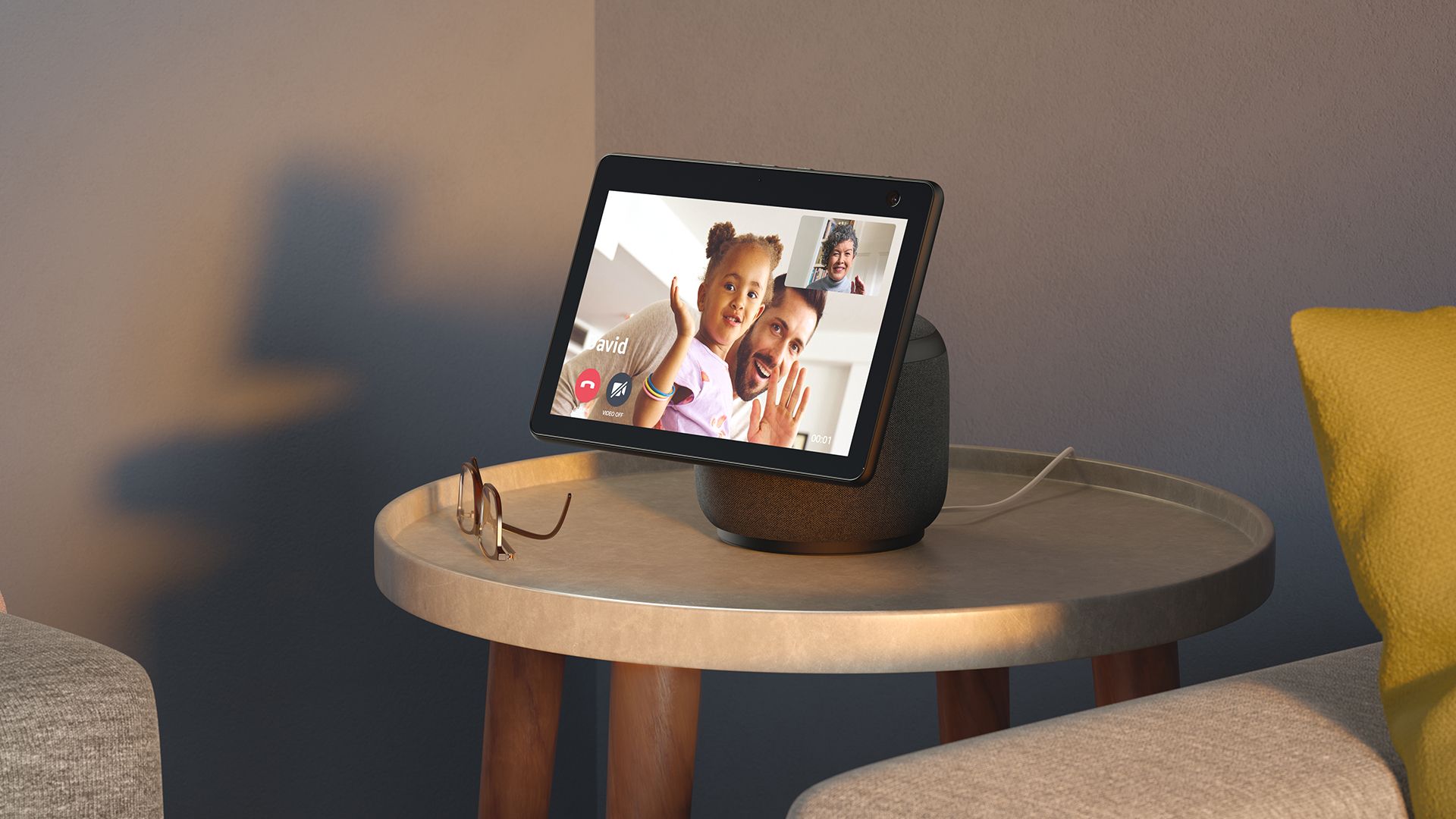 The Echo Show 10 is the perfect gift to start, or continue, mum's smart home journey. It's the first Amazon device with a HD screen that moves with you around the room, meaning you can see the screen wherever you are.
Just ask Alexa to play your favourite shows, music and podcasts from the likes of Prime Video, Netflix or Spotify. It's perfect for pulling up recipes, watching the news or making video calls while cooking, so will brighten up any household.
However, it is on the higher end of the price spectrum when it comes to Alexa devices. If you're looking for something more affordable, grab an all new Echo Dot (4th Gen) for a fraction of the price. For mums who love their music and want all the info their hearts' desire at the end of an "Alexa" command, the Echo Dot is a great gift.
Self care: Philips Lumea Prestige IPL
Get mum the best money can buy with the Philips Lumea Prestige hair removal device. One of the best IPL machines on the market, it offers easy, pain-free at-home hair removal, with a number of smart features that make it stand out from the rest.
For a start, it's the only Philips IPL machine that can be used wirelessly, as well as wired. The Prestige comes with three intelligent attachments which adapt to deliver a tailored treatment program for each specific body part. There's an attachment for precise use on the upper lip, chin or jawline. There's also an underarm and bikini filter, which is designed to treat stronger, thicker hair, as well as a body filter, which has a curved, contour-following design for fast treatment on large body areas like legs, arms and stomach.
Perfume
Who doesn't love to smell nice? Perfume is a pretty safe bet as a gift, but choosing the right one isn't always easy.
We've previously broken down the best fragrances for women, but fragrance is a very personal thing. We all have different preferences, and each scent smells slightly different from person-to-person.
That said, there are some steps you can follow when choosing one as a gift. It can be hard to judge what will suit just by taking a sniff from the bottle.
A good fragrance should have a balance of complimentary scents, longevity and one that matches your personality. Essential oils deliver more than synthetics in terms of longevity and balance.
If you're not sure what sort of scent the intended recipient of the perfume, likes, scent types or "families" can provide some guidance. The buzzwords to look out for are floral, fresh, fruity, citrus, oriental, woody and spicy.
If you're really uncertain, go with one of the top 10 from our buying guide here – they're sure to be a hit.
Wearables: Fitbit Versa 3
If the pandemic kickstarted Mum's passion for fitness, the right wearable tracker is the perfect gift. We've picked out the Fitbit Versa 3 as the best choice for a Mother's Day present.
Not only is it packed full of features, it's one of the most stylish Fitbits around. With Fitbit Pay, calls from the wrist, voice assistant, skin temperature sensor and an optical heart rate sensor, there's plenty to help anyone keep track of their health.
It comes with built-in GPS, in-app workout intensity map, Active Zone Minutes feature to monitor your fitness activities, even when you're not actively logging workouts.
It's a great buy at a very reasonable price.
• Read our full Fitbit Versa 3 review here
Earbuds: Jabra Elite 75t
Whether for the gym, the commute, a walk or just around the house, almost anyone can find use for a good pair of true wireless earbuds. We picked out the Jabra Elite 75t for their sound and discreet fit your mum will love.
Once in the ear, the Elite 75ts are very discreet – and what's visible is suitably stylish and well-finished. The sound is ideal for electronic, pop and a lot of rock music, so they're great for reconnecting mum with her all-time favourites.
They've got easy-to-use touch controls and a built-in speaker for making calls, along with virtual assistant at a single tap. Battery life is 7.5 hours, and 28 in total with case recharging, and they're perfect for getting sweaty in the gym.
If AirPods aren't already your mum's thing, these are a great alternative.
Appliances: KITCHENAID ARTISAN STAND MIXER
While we're not condoning old-fashioned stereotypes here, but if your mum does like to cook, a KitchenAid is a godsend. As the name suggests, it makes cooking and baking so much easier, mixing anything you can think of.
KitchenAid stand mixers are robustly made, consistently reliable, expertly efficient and, exceptionally easy to use. Not to mention their timeless design and range of colours blend with practically any kitchen decor.
The best model available for the home is the Artisan Stand Mixer 5KSM175. This will give you huge capacity, with a 4.8-litre bowl (capable of mixing about 12 egg whites and 2.7kgs of cake mix). It also comes in the largest range of colours, with 15 to choose from.
And if you're really feeling generous, you can personalise it yourself and add a message to mum that'll last forever. Head to KitchenAid.com.au to customise yours.
E-readers: AMAZON KINDLE PAPERWHITE
Who doesn't love curling up on a chilly evening with a good e-book? As winter approaches, your mum will too.
E-readers are great as they let you store all your favourite books in one place. And the Kindle is leading the market.
While the Kindle Paperwhite costs a bit more than the basic Kindle, it has some great extra features your mum will find useful. It keeps the compact 6-inch screen size and is even thinner than the original, but also comes with more storage, a better front light, and waterproofing. The display is flush with the device's front and running at a much higher resolution too.
Over-ear headphones: Sennheiser HD 450BT
If mum really loves her music, treat her to a new pair of over-ear headphones.
The Sennheiser HD 450BT offer smooth, easy listening with heartwarming bass, an adjustable EQ and active noise cancellation. They also boast an excellent 30-hour battery life, a simple control system and Voice Assist access. Not to mention they're extremely comfortable to wear.
And with their current retail price of just AU$199.95, they're some of the best ANC headphones you can get for under AU$200.
Available in either black or white, they're the perfect gift for mum so she can kick back and relax with her favourite tunes, or binge the latest shows without any distractions.
Better yet, if you buy direct from Sennheiser, you can get Premium Delivery sent the next business day, so you can just scrap in before Mother's Day.
Style: Peak Design Everyday Tote
If you're looking for something that's kind to the environment, your mum will love a Peak Design bags. Their Everyday Tote is all-time classic, made of 100% recycled material.
But what sets it apart is the customisable organisation available inside. It comes with a magnetic top clasp durable zippers, with enough space inside for mum's laptop or tablet.
There's plenty of pockets for every item, and the integrated luggage carry also makes it a perfect personal item for travel. No matter where your mum is headed, she won't go anywhere without this bag.