The best Black Friday deals on smartwatches and laptops are cool and all, but we must admit, looking at these awesome telescope deals is what made us all giddy here at T3. Granted, Unistellar's products won't ever be ultra cheap, but the below deals knock a significant chunk off the retail price of some of the best telescopes out there.
Featuring the unique Deep Dark Technology, both telescopes use algorithms that automatically distinguish the light signal from celestial bodies from noise and light pollution, making it possible to map the light pollution in each observed image. The result? Beautiful celestial images shot right from your balcony.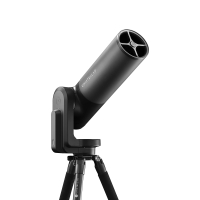 Unistellar eQuinox 2: was £2,199, now £1,699 at Amazon
The eQuinox 2 is a unique smart telescope that brings the wonders of space within reach, even in brightly lit urban areas. Its Deep Dark Technology uses advanced image processing to filter out the effects of city lights, allowing for clear, high-resolution images of celestial objects. Easily access and observe thousands of space objects via the eQuinox 2 and Unistellar App.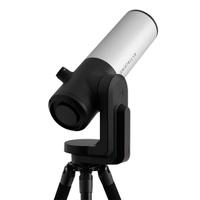 Unistellar eVscope 2: was £3,999, now £3,299 at Amazon
Like the eQuinox 2, the eVscope 2 is also equipped with Unistellar's Deep Dark Technology. However, unlike its counterpart, the eVscope 2 grants the user real-time immersive vision. Plus, the electronic eyepiece, developed by Nikon, combines a best-in-class micro-OLED screen designed to enhance contrast and deliver a perfect black image.
One of the only telescopes without an eyepiece, the Unistellar eQuinox II is the brand's most affordable smart telescope yet. The second-gen version has more megapixels and a new planet mode, but at its core is excellent image processing that makes deep-sky objects look bright and colourful even under light-polluted night skies.
A true flagship, the Unistellar eVscope 2 features a clear Nikon eyepiece and a wider field of view, allowing you to take sharper astrophotos of the Moon as well as distant galaxies, nebulae and star clusters. This hugely likeable digital telescope serves as a great introduction to the world of amateur astronomy and astrophotography but without any of the hassle.