Those who aren't looking to upgrade their smartphone run the risk of feeling a little left out this Black Friday, with so many deals and discounts centred around price drops for new handsets and gadgets. However, Virgin Mobile has arrived to the rescue with a bombastic SIM-only Black Friday deal.
The network is offering 200GB of 4G mobile date, unlimited texts and minutes for £20 a month. Best of all, unlike some of its rivals, Virgin Mobile never throttles your speeds when you've reached a certain amount of data.
Needless to say, that is tremendous value – surpassing even the stellar 100GB for £20 SIM-only deal that Three unleashed for its Black Friday deal last year.
Virgin Mobile has a few other tricks up its sleeve to tempt you to its SIM-only deals, too. For example, Virgin lets you set a spending cap to avoid paying any more than your monthly allowance – reassuring for anyone who sees that 200GB monthly allowance as a challenge, rather than a comfort blanket.
You'll also enjoy access to Virgin Media's network of 3.5 million public Wi-Fi hotspots around the UK, including across the London Underground network.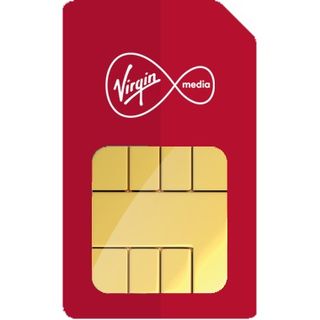 Virgin Mobile SIM-only | 200GB of 4G data | Unlimited calls and texts | £20 per month This is an incredibly generous SIM-only offering from Virgin Mobile. As-yet unmatched, the deal includes an astonishing 200GB of data each month – with the ability to rollover any unused 4G into next month, too. Because Virgin uses EE's 4G coverage, you'll even get the benefit of the UK's fastest mobile data speeds.View Deal
Virgin Mobile also includes data rollover with all of its SIM-only contracts, so you can keep any unused data for the following month. Given the whopping 200GB allowance on offer here, as well as the sheer number of public Wi-Fi hotspots available with Virgin Mobile, you could easily stash away some serious mobile data at the end of each month.
The 12-month SIM-only contract is available to all new customers, with no requirement to be an existing Virgin Media TV subscriber. However, those who do already get their broadband and television from the firm can pay an extra fiver to enjoy unlimited 4G mobile data, as well as unlimited texts and calls.
What else is Virgin offering for Black Friday?
If you were hoping to get your broadband and TV deal sorted in one fell swoop this Black Friday, Virgin Media has a deal that's sure to appeal. That's because the firm has slashed £348 off the total cost of its Full House Bundle – which combines 230+ channels including BT Sport in Ultra HD, a brand-new TV V6 box, and 108Mb fibre broadband speeds to boot. Virgin Media has discounted the plan to £45 a month.
Or you can go all out with its bumper VIP Bundle – that also throws in Sky Sports HD and Sky Cinema HD, a second TV V6 box for multi-room viewing, a frankly ridiculous 362Mb download speeds, and unlimited Anytime calls – for £75 per month, down from £89.