Welcome to T3's best Sky TV deals for 2023 guide. This is the place where our dedicated deal-hunting team display today's very best offers on Sky TV packages – and prices start from as low as just £25 per month right now.
Sky Q is, by a country mile, easily the best TV system on the market today in our opinion, described in our Sky Q review as offering "top-of-the-range brilliance" that will "only get better".
View the best Sky TV deals on the Sky website
Today, Sky Q has only gotten better, too, with Netflix on Sky Q as well as Disney+ and Amazon Prime Video access baked in to the service's best in class user interface. And that's saying nothing about Sky's excellent voice search functionality and show recommendation features, either.
Overall, Sky TV on Sky Q is a superb way of dynamically enjoying TV in your home, and for the cheapest Sky TV deals available today read on. As we've said, we'll just be looking at the Sky TV plans but if you're interested in Sky Glass, check out Sky Glass deals here.
Sky TV deals: the cheapest deal today
Sky TV's most affordable package right now is one that delivers the excellent Sky Q set top box along with Sky TV and Netflix subscription all together for £26 per month.
That package delivers 100 TV channels and over 500 boxsets to watch immediately, as well as full access to every show and movie Netflix has to offer.
Naturally, from that point you can then add things on to the package, such as Sky Sports or Sky Cinema, but naturally that then costs more. The full detail of the cheapest Sky TV deal can be viewed below.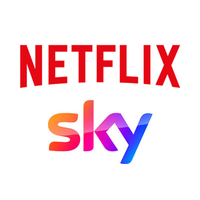 Sky Glass, Sky TV & Netflix: £26 per month
For November, Sky Glass, Sky TV and Netflix are being offered for £26 a month. The Sky TV part of the bundle delivers the Sky Q box and access to 100 channels and over 500 box sets, while the Netflix part delivers access to literally hundreds upon hundreds of top movies and TV shows. Superb value.
Today's complete Sky TV deals offering
The Sky TV deal above is the cheapest on offer today, however, Sky also has lots of bundle offers available right now that bundle its content packages together while saving you money.
These include combos of things like Sky TV and Sky Cinema, or Sky TV and Sky Kids content. Naturally, there's also plenty than include Sky's superb selection of Sky Sports channels as well.
If you've got a serious sport-watching itch that needs scratching, Sky also offers a package that includes Sky TV, Sky Sports and BT Sport, meaning if there's sport on, you're basically guaranteed to be able to watch it. If you're unsure what package is the best for you, we've put together a handy guide that looks into all Sky plans to help you decide which Sky package has the most value.
Today's full list of Sky TV deals can be browsed below.
The best Sky TV bundle deals
Sky TV's business model leans heavily towards users building their own unique TV package, but often a good way to get the lowest price is to pick up one of Sky's bundle offers. These combine popular content packages together for less monthly spend, such as Sky Sports and Sky Movies delivered together with a discount. Here are today's very best Sky TV bundle deals.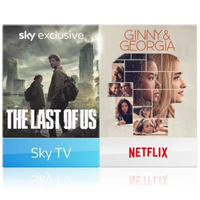 Sky Glass, Sky TV + Netflix: £31 per month
This bundle deal bags you Sky TV and Netflix together for £31 per month. This bundle is a great choice if you don't already have a Netflix subscription. If you do then you're better choosing a different bundle.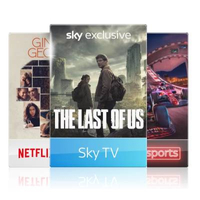 Sky Glass, Sky Sports, Sky TV + Netflix: £46 per month
Sky Sports is the most comprehensive selection of sports channels on the planet, granting access to live football, cricket, golf, Formula 1 and much more. It's available here bundled with 100 Sky TV channels and Netflix for £46 per month on an 18-month contract. A £20 one-off setup fee also applies, but for November, you can get it for £20 a month for 6 months.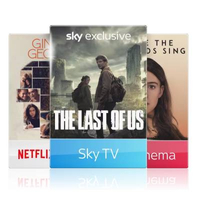 Sky Stream, Sky Cinema, Sky TV + Netflix: £37 per month
If you love movies, this Sky TV bundle delivers all Sky channels, Netflix programming and Sky Cinema channels too. Now just £37 a month for 18 months and with a set-up fee of £20.
Sky TV package add-ons we recommend
Sky TV also allows users to customise their TV package with a series of optional add-ons, which add in things like HD, UHD, and multiscreen functionality. Here at T3 we recommend the Ultra HD + HD add-on for anyone with a 4K resolution (or greater) TV, as it dramatically improves the picture quality delivered.
Even if you only have a Full HD TV capable of a 1080p resolution, we still recommend bagging the Sky TV HD upgrade, as it bumps up the picture quality delivered by the Sky Q box from SD to something that is much more visually acceptable.
Multiscreen functionality, meanwhile, should only be considered by those who need to be able to watch their Sky TV content on multiple devices at the same time.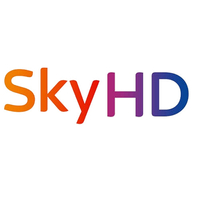 Sky TV HD: Enjoy 2 months for free
Basically, this should be a mandatory add-on for basically every new Sky TV customer. That's because it unlocks HD image quality, which today in 2023 is the base level of resolution for 99.99 per cent of TVs on the market. Here at T3 we heavily recommend this add-on.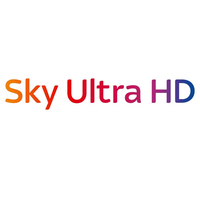 Sky TV HD + Ultra HD: Enjoy 2 months for free
And, talking of resolution upgrades, for anyone with a 4K TV then this upgrade, while not essential, is massively worth it in our opinion here at T3. That's because it unlocks UHD, 4K-resolution image quality, meaning that the content on Sky looks incredible detailed.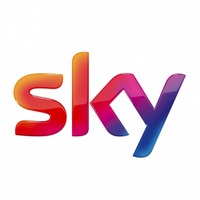 Sky TV Multiscreen: £10 a month
This is a more specialist add-on that is very much tailored to larger households or families who need to be able to watch their Sky TV content on multiple devices at once, such as in another room. So if you want to have one family member watch one thing in the living room, while another watches something else in the kitchen at the same time then this is the add-on you'll need.
The Sky TV custom package builder explained
Right now the cheapest Sky TV package you can get is £26 per month (with a one-off set-up fee of £20) and includes Sky TV and and a Netflix subscription. From there, though, you can then add on various different extras that, yes, increases the monthly price of the package, but in return adds in even more content and features.
So, for example, you can add on Sky Sports for an extra £20 per month. This adds 8 sports channels to your package. Or, if you're not a sports fan, you can add Sky Cinema to your package for £11 extra spend per month. There's more content packages available, too, including dedicated Kids channels and even Disney+.
In terms of feature add-ons, you can upgrade your package with things like Multiscreen functionality, which is great for watching content on Sky simultaneously on multiple screens in a home, as well as HD and Ultra HD resolution upgrades, which increase the picture quality delivered to your TV.
There are a few things to look out for in the custom Sky package builder, though. Firstly, Sky tends to run multi-buy offers where by you can add features on together and save money, so do consider these. Secondly, Sky also tends to offer free trials of content or features for reduced (or even free) prices. These tend to be time gated, though, so be sure to check what the price will be after the discount period ends, as your bill will automatically be adjusted. And, thirdly, some content add-ons like BT Sport come on rolling 30-day contracts, meaning you can pick them up and put them down through the year as required.
Lastly, in terms of the custom Sky package builder, each one comes with Sky's signature 18-month contract. Yes, unlike services like NOW, for example, that have just rolling monthly contracts that can be cancelled at any time, each Sky package has a minimum contract length of 18 months.
Ready to build your own Sky TV package? Head on over to the package builder now.
Why you should upgrade to Sky TV
So why should you make the jump to Sky TV? Well, for a start it's the market leader in content, with the game-changing ability to enjoy programming in UHD 4K, HDR, as well as some excellent audio credentials with the help of Sky Soundbox. You're also getting an entertainment hub that supports voice search, Dolby Atmos, a dynamic and super easy to use UI, and so much more.
Seriously, there is no end to the Sky Q tips and tricks, and that makes enjoying Sky TV super easy.
Oh, and it doesn't stop there. You can even use your impressively talented Sky Q box to draw in a Netflix account as well, giving you access to another vast library of high-definition content. You can even get a discounted bundle deal that makes it cheaper than ever.
Indeed, it is this ability for Sky TV to act as a one-stop-shop to access all your paid-for content in one place that is its number one strength. You can, literally, access Netflix, Disney+, Amazon Prime Video, YouTube, BT Sport and all of Sky's content with just a few button presses or, excitingly, voice commands. Instead of having to keep jumping between devices to access specific content, Sky TV lets you do it all in just one place, easily.
Yes, Sky TV is the best TV service on the market today in the UK and, if you are looking to eat at the top table so to speak, then you've come to right place. That's because we've listed here all the best Sky Q deals and bundles on the market today in the aim of making your life as easy as possible in terms of finding the correct package for you.
What's on Sky TV this month
For December on Sky TV, The Lazarus Project is on Sky Max, David Holmes The Boy Who Lives is on Sky Documentaries and series 2 of The Gilded Age is on Sky Atlantic. Christmas movies will be available at Sky Store and Sky Premiere including Melissa McCarthy's Sky Original Genie.
Sky TV now includes Netflix and Paramount+ as standard with all its packages so you can watch all the Netflix you want with a Sky TV bundle. On Netflix right now, the final season of The Crown has everyone talking and many Christmas movies are on trending, including The Holiday.
And that's discounting all the new content that is arriving on our favourite streaming platforms (Disney+, Amazon Prime and more) this month, too. Like the sound of all that top quality entertainment? Then start building you own Sky TV bundle right here.