When you think of cheap gin, you probably picture hen parties or old men on park benches – but that is not necessarily correct. Conversely, when you think of Amazon Prime Day deals, you probably don't picture stocking up on premium gins – and other spirits – at low, low prices. However, you would also be incorrect there; Amazon has a remarkably large array of gins on offer. Don't just take my word for it. Look here:
• Browse re-Amazon Prime Day gin 'deals of the day'
With Amazon, you you can get delicious gin delivered by tomorrow, if you're an Amazon Prime member – read our Amazon Prime review to find out what you're missing out on if you don't have this already.
Not only that, but certain brands can even be bought with Amazon's Subscribe & Save programme. This means you get even bigger savings – up to 15% off. It also means you get a fresh bottle of the tasty, botanicals-enhanced booze delivered at intervals of your choosing – monthly, quarterly, etc – without even having to think about it.
Gin used to be known as 'mother's ruin', for obvious reasons. In the cartoons of Hogarth, London was pictured as a kind of gin-addled Hellscape, with feckless, gin-quaffing drunks debasing themselves. Most famously, his 1751 etching 'Gin Lane' depicts a gin-sozzled woman accidentally dropping her baby into the polluted waters of the Thames.
How times change. 'Gin Lane' was in fact Turnmills Street, which is now one of the most expensive and sophisticated areas of London. In similar fashion, gin is now seen as a highly sophisticated drink, to be savoured over ice, with your sophisticated friends. And why not? It's delicious.
Amazon has a huge range of gins, from staples such as Tanqueray to more exotic flavoured gins and even gin liqueurs. They also do tonic.
The best Prime Day gin deals so far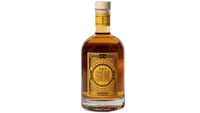 Tovess Dry Gin with Maté Tea Flavour (70cl) |£14.39 | Deal of the Day at Amazon
Amazon doesn't actually bother to tell us the normal price of this gin, but £14.39 is quite cheap for a flavoured gin. The flavouring here is tea – 'the refreshing aroma of maté tea,' to be specific. As well as the usual gin drinks, the brand suggests you add it to tea, fresh mint and lemon slices, 'for a unique spin on iced tea.' Basically, if you like tea and you like gin, you can't go wrong here.
Tovess Pomegranate & Rose Gin Liqueur (70cl) | £12.79 | Was £15.99 | Save £3.20
This is from one of Amazon's own brands, this promises 'a sweet pomegranate and floral rose flavour, followed by vibrant fruits and a subtle juniper finish'. On the negative side, that sounds disgusting. On the positive side: 20% off!
Useful links
All the best sales and deals in the UK right now – it's like Amazon Prime Day, without the Amazon part!