4G home broadband is an option that is unlikely to be top of your list when it comes to investing in your next internet plan. It isn't like typical broadband deals and while it won't be right for everyone, it has some redeeming features to capture a certain group.
4G home broadband isn't as reliable as fibre cabled internet and in a lot of cases, it isn't as affordable either. So why is it worth going for? 4G internet creates for you a internet signal that can be moved and used anywhere - all you need is a plug.
Not only is it more portable but it is easier to install than regular broadband, more customise-able and depending on where you live, could provide better speeds than regular internet.
So how much does it cost? Is it right for you? And most importantly, what are the best 4G home broadband deals available in the UK? We've answered all of these key questions on this page.
What is 4G home broadband?
4G home broadband is actually pretty simple. It is a SIM card that has been put into a router to amplify its connection out. By doing this, it is able to allow more devices to connect, get better speeds and more.
While it is unlikely to be as fast as fibre internet, it is likely going to be faster than a lot of lower-end broadband plans. Because it works on 4G signal, the router will perform best in areas with strong signals.
This means if you live in the middle of nowhere or somewhere that has poor connection, this is unlikely to be the best option. However, if you get good signal in your home, 4G home broadband will thrive.
4G home broadband plans: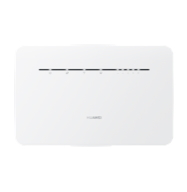 Three 4G Hub | 24-month contract | FREE upfront | Unlimited data | £22 a month
Three has the best plans when it comes to 4G home broadband. With this plan, you're getting completely unlimited data usage and only having to pay £22 a month. However, that is for a 24 month contract. You can bring it down to a year but that will cost an increased £25 a month or 1 month at £30 a month.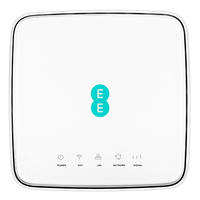 EE Mobile Broadband with 4GEE Home Router | 18-month contract | 100GB data | £35 a month
EE has one factor going for it above all the other providers - its speed. As the UK's fastest 4G network, EE is going to supply you with the quickest 4G home broadband. It comes with a massive range of options, ranging well into the 500GB data regions and even 1-month rolling plans.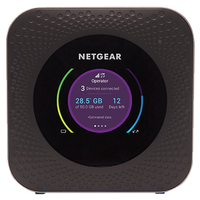 O2 Pocket Hotspot Pro Netgear M1 | 36 month contract | 75GB data | £39.84 a month
O2 is by no means the cheapest network on this list but it has a lot of factors going for it. Not only is it one of the fastest options out there, it is also the one with the most customisation available and probably the most high-tech with on-going updates on the screen.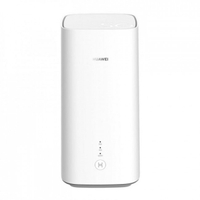 Vodafone GigaCube | 18 month contract | £50 upfront | Unlimited data | £50 a month
Like Three, Vodafone offers unlimited data caps. You can go for less data at a lower price, get 5G connections or lower your contract length, all depending on how much you're willing to pay. In essence, Vodafone offers a faster but more expensive version of what Three has.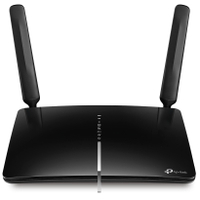 4G National Broadband | 12 month contract | £99 upfront | unlimited data | £39.99 a month
One of the more expensive options, 4G National broadband is a bit more of an investment. However, it is the only brand dedicated to this kind of internet and the TrustPilot score that comes with it is testament to that! You can even get an antenna installed with this deal if your speeds aren't quite fast enough where you are.

4G home broadband regular internet compared:
These two forms of internet differ quite drastically. With 4G home broadband, there is no installation process, simply requiring you to plug in and go. This means it can be taken anywhere there's a plug or moved around the house.
4G home broadband plans tend to offer more customisation in terms of price, contract length and more. However, what 4G home broadband has in terms of flexibility, it loses in reliability and in speed compared to fibre internet.
Commit to regular broadband deals and you'll have to pay to get it set-up but then you'll experience reliable speeds and connections and in most cases, slightly faster speeds than 4G home broadband.
Obviously there is also the factor that these kind of internet plans can't throw in add-ons like broadband and TV deals or other more enhanced packages.
How much does it cost to install?
Luckily, 4G home broadband skips the installation fee, just leaving you with the actual monthly cost of your new device. However, some retailers will also throw in an upfront cost, but this is more common on shorter contracts, with many longer ones voiding the starting costs altogether.
How fast is 4G internet going to be?
There is no concrete answer to this and it completely depends on a number of variables. However, under a rough estimate, 4G home broadband will come between ADSL and fibre broadband.
It will be enough for working, light gaming, HD streaming and more but may start to struggle when you push up into big downloads and exports. EE does offer the fastest speeds and if you live in a 5G area, this could be the fastest form of internet available, exceeding fibre.
If you live in an area with poor 4G connections, you will see a major decrease in speeds.
Will my internet be capped?
This completely depends on which package you choose to go with. While there is a wide range of unlimited data 4G home broadband plans, not all of them are. Many will offer varying amounts of data.
Three is the stand out option when it comes to unlimited, closely followed by Vodafone and its Gigacube plans. EE and O2 lag behind with pricier options and the best value deals being on lower caps.
Can I get 5G home broadband?
Yes...! If you live in the right area. 5G is still a limited form of connection and is mostly found in larger cities. Whether or not you can get it depends on which network you choose to go with.
Three and Vodafone offer SIM plans that are both 4G and 5G compatible. That means if you go with either of them you're speeds will change depending where you live. EE on the other hand will require buying a specific 5G plan.
You can see the full list of 5G locations on each network's sites:
- EE
- O2
- Three
- Vodafone
Are there any alternatives to 4G home broadband?
If you can't get 4G home broadband or want something more portable, the other great option is to get mobile broadband instead. Both EE and Three offer some great mobile broadband plans which are essentially cheaper, more flexible versions of 4G home broadband.
Another option would be to invest in SIM only deals. With plans going up to unlimited, you can easily use one to tether other devices and gain an internet connection, just don't connect too many devices.
Can I use 4G home broadband without a plug?
Unfortunately...no. Everything you see on this list requires you to plug it in. However, if you need something truly on the go, there are a host of mobile broadband hubs that run off battery, solar or some other portable form of energy.
With these, you are able to stay on the go and get a strong internet connection. Like the above options, these are available from the four main networks:
Will 5G broadband eventually replace regular internet?
For now, it looks unlikely. However, it is highly likely that given a few years when 5G penetrates the country more, this will become the preferred method for most people.
Considering most 4G home broadband deals are also set up to operate on 5G signals, you'll be well prepared for when 5G operates more areas of the UK.