Fancy a new smartphone? Our best phones guide will help you compare and contrast the very best handsets on the market right now. We'll show you the very best smartphones no matter who makes them, what OS they run or how much they cost.
If you already prefer a particular platform, such as Android or iOS, we also have a dedicated guide to the best Android phones and one for the best iPhones.
Some of these phones are quite expensive, but you don't necessarily need to spend tons of cash on a new smartphone. In addition to the affordable models we've covered here we've also put together an entire guide to the best cheap phones, and if you're looking for a compact device rather than an enormo-screened obelisk you'll find plenty of choice in T3's best small phones feature.
We've also put together a comprehensive roundup of the best gaming phones and a guide to the fastest 5G phones, too. And if you already have a brand affinity for your handset, then be sure to check out T3's best Samsung phones and best Huawei phones guides.
Want a phone and a tablet? Then you won't want one the handsets listed here but instead one of the best foldable phones on the market. These handsets tend to cost more than standard phones but combine two products in one, so really that is to be expected. Samsung, Huawei, Motorola and more have folding phones on the market, so there's plenty of choice.
Without further ado, let's get to the fun bit: our picks of the very best phones you can buy right now, as tested by our resident reviewers. We've thoroughly tested every single one of these handsets to really put them through their paces, and we've used them in all kinds of environments to see how they perform in the real world.
The best phones you can buy today
Why you can trust T3 Our expert reviewers spend hours testing and comparing products and services so you can choose the best for you. Find out more about how we test.
Apple consistently pumps out one great smartphone after the next. As noted in our Apple iPhone 13 review, this handset has refined upon everything we knew and loved about the iPhone 12, making it the ideal companion for most people.
No single feature stands out on the iPhone 13, instead it's a powerful all-rounder that delivers an exceptional experience across the board. You get raw power thanks to the rapid A15 Bionic processor, a gorgeously bright Super Retina XDR 6.1-inch screen, and low-latency 5G connectivity.
It's stylish and light, with the iPhone 13 weighing in at a very pocket and bag friendly 173g, while the five colours the phone is available in (pink, blue, black, white and red) mean there's a phone for every taste.
Throw in a capable camera system that consists of a pair of 12MP wide-angle and ultra-wide angle lenses on the rear, a strong selfie camera on the front, 4K 60fps video recording on tap and this phone has the answer to all of your photo or video needs.
Battery life is getting close to being a legitimate day, with 19 hours of video playback on offer (that's two hours more than iPhone 12 and three hours more than iPhone 11), and iOS remains some of the best software experiences for accessibility and intuitiveness as well.
Roll all this together and you get a premium phone that's at the top of its game.
It is fair to say that Apple's iPhone SE (2020) handset has taken this year by storm in terms of praise, with the hot new handset winning critics over worldwide with its brilliant balance of features, quality and performance for a very attractive price point. Retailing for under half what Apple's flagship phones do, this is easily the best budget handset we've ever seen from the American maker.
And, be under no illusion, this phone delivers. It's CPU, for example, is the exact same A13 Bionic chipset that sits in all of Apple's flagship phones, while it comes running Apple's iOS 13 operating system just like those phones do, too. It is in many respects a full fat new iPhone experience but for a shockingly low price point.
Now, of course, you don't get all the bells and whistles that you do with a true flagship iPhone, and the camera, battery and display isn't quite as good as those on the iPhone 11 or iPhone 11 Pro, but they all work and deliver strong results, so at the iPhone SE's bargain price we feel that is a very fair trade-off.
If you are an Android user and are looking for a great new budget phone then, sure, there are even cheaper Android options on the market, but if you sit on the iOS side of the ecosystem divide and want a brand new phone upgrade for cheap, then the iPhone SE is an absolutely not brainer purchase.
Want to learn more about the iPhone SE (2020) while also seeing how it compares to a premium Android smartphone? Then check out T3's OnePlus 8 Pro vs Apple iPhone SE (2020) comparison feature.
The Samsung Galaxy S21 Ultra is not only the best phone Samsung has ever made, but it is one that makes history as it is the first S-series handset that comes with digital stylus support. Just like on the Galaxy Note series of phones, the S21 Ultra can now be used in conjunction with a digital stylus, even though the phone does not come with one and, also unlike the Note series, a stylus can't be stored in it.
Away from stylus functionality the phone is a 5-star beast in every single way, from its massive, premium display that delivers 6.8-inches of real estate with both a 120Hz refresh rate and WQHD+ resolution, to its 5nm system-on-chip in the form of the Exynos 2100 or Qualcomm Snapdragon 888, and right through to its RAM (max spec is 16GB) and large, long-lasting battery (5,000mAh).
The phone is also a titan in terms of photography, with the Samsung Galaxy S21 Ultra coming with a super powerful quad rear camera system, as well as high-resolution (40MP) selfie camera. The main rear snapper on the S21 Ultra has a super advanced 108MP sensor which allows for insanely high-resolution shots.
There's an absolute bounty of shooting modes, too, including a fully manual Pro mode as well as Panorama, AR Doodle, Food, Night, and Portrait among others. While Samsung's excellent Single Take mode means that you can utilise the phone's strong AI to capture multiple pictures of a single event, ensuring you don't miss the perfect shot.
The camera goodness continues, too, in terms of the S21 Ultra's telephoto zoom functionality, which allows for up to a remarkable 100x Space Zoom.
Throw in the very latest Android 11 operating system, as well as bevy of advanced features like the laptop-aping DeX Mode and reverse wireless charging, and you're left with a phone that really has no weaknesses at all. The Samsung Galaxy S21 Ultra costs, but it is absolutely worth the investment if you are looking for a premium phone upgrade.
To see how this handset stacks up against our best phone for most people, the iPhone 12, check out T3's Samsung Galaxy S21 Ultra vs Apple iPhone 12 comparison feature. And to see what marks it out from the standard S21, take a look at our Samsung Galaxy S21 vs Samsung Galaxy S21 Ultra piece.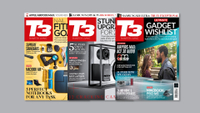 (opens in new tab)
Save up to 37% on T3 magazine today! (opens in new tab)
Can't get to the shops but don't want to miss out on the latest issue of the UK's best-selling gadget magazine? Then make T3 come to you: save a whopping 37% on a subscription and get every issue delivered direct to your door!
Despite the Samsung Galaxy S21 Ultra getting digital stylus support, the Samsung Galaxy Note 20 Ultra 5G remains our top choice of handset if you want stylus functionality. This is primarily because, one, the phone comes with a stylus, and two because that stylus can be stored and charged within the device. The S21 Ultra offers neither of these things, requiring extra spend for a stylus, and no way to dock the stylus inside the phone.
There's also a lot to like about the Samsung Galaxy Note 20 Ultra 5G, and if you can manage the cost, it's undoubtedly one of the best Android experiences going right now. It features a brilliant design, a more than capable camera, and internal specs that mean it will outpace almost every phone on the market.
The biggest reason for buying the Galaxy Note 20 Ultra 5G, though, is of course that S Pen – scribble on the lock screen, control the camera remotely, unleash your creative side, and more. If you need a phone with a stylus for serious work on the go, this phone has you covered.
5G is on board, as the name of the phone suggests, which means you're covered for years when it comes to next-gen connectivity – and considering you've got the Exynos 990 or Snapdragon 865 Plus chipset (depending on region) running everything, this isn't a phone that'll be slowing down anytime soon.
As we've said, the price is a little on the eye-watering side, but for something you're going to use every day for years to come, you might consider it worthwhile. The triple-lens rear camera with 5x optical zoom deserves a mention too, as it's capable of capturing some fantastic snaps in any kind of lighting.
There's so much to like about the new iPhone 12 Pro that it's hard to know where to start: there's the blazingly fast A14 Bionic processor, the addition of 5G, the improved triple-lens camera system with added LiDAR, the redesigned shape of the phone, and plenty more besides.
That's before you get to the software side – iOS continues to go from strength to strength, and iOS 14 introduces new features like home screen widgets, pinned chats in Messages, and a new Translate app to take on Google Translate. From both a hardware and a software perspective, it's an impressive package.
This edition of the phone is more expensive than the standard iPhone 12, and the main difference is the camera: the Pro model adds a telephoto lens and built-in LiDAR for better depth sensing. Both are great phones, but we think the Pro edition will be less popular because of the higher price.
The colour choices are different too, with the iPhone 12 Pro available in blue, gold, graphite or silver. Whichever way you look at it, it's an easy inclusion for our best phones of 2021 list, and we're happy to recommend it – as long as you get along with Apple software and can accommodate the price.
The latest Google flagship phone is more of a premium mid-ranger than an actual flagship – the Pixel 5 settles for a Snapdragon 765G chip rather than the faster Snapdragon 865 processors, and it ditches some of the advanced features of the Pixel 4 (including Face Unlock, which we very much liked).
None of this really matters too much though, because it allows the Pixel 5 to hit a lower price point: and when you take the asking price into consideration, this is very much one of the best phones on the market at the moment. It's especially attractive if you like the clean, stock version of Android.
There are some neat features here, including a 90Hz refresh rate for the screen, IP68 waterproofing, and wireless charging. There are also some useful Pixel exclusives on the software side (like the Recorder app that can turn spoken words into transcribed text in an instant).
As usual for the Pixel series, it's the camera that helps the Pixel 5 stand out from the pack. While the physical hardware of the rear camera hasn't changed all that much from last year, the on-board image processing continues to impress, and it's difficult to beat in terms of photo-taking.
The problems that Huawei has had with accessing Google apps and the Android Play Store have been well documented, but there's absolutely no doubting the quality of its hardware – the Mate 40 Pro is a stunning smartphone, finished with a premium glass and metal feel and running some of the fastest components around.
The handset scores highly in two areas that are crucial to any smartphone buyer: the camera is excellent, and the battery life can get you almost two days between charges if you're careful. No matter what the drawbacks on the software side, those advantages are worth taking note of.
Admittedly this is a pricey phone, but sometimes you've got to invest to get the best, and the Huawei Mate 40 Pro is one of the handsets that's really impressed us this year. In terms of the feel of the phone in the hand and the performance it offers, it's hard to beat.
Do make sure you're going to be able to run the apps you need to run on this phone before parting with your cash though – a lot of the top Android apps will have to be sideloaded, which means you need to be careful in terms of updates and security. On the whole, we think the Mate 40 Pro is still worth it for some users.
The Google Pixel 4a 5G isn't the cheapest Pixel that Google has brought out recently, and nor is it the most powerful, but it just might be the best – combining elements of the Pixel 4a and the Pixel 5 in one well-priced package.
It has the same excellent camera as the Pixel 5, and the same Snapdragon 765G processor, and 5G like the Pixel 5, and an even bigger screen. Plus, like all the Pixels, it's running a clean and bloat-free version of Android that's guaranteed timely updates from Google.
All that said, it makes a few compromises to hit a lower price point: no wireless charging, no waterproofing, and slightly less RAM than the more expensive Pixel. Does any of that matter? It depends what you want from a smartphone.
The combination of price, performance and features that the Pixel 4a 5G manages to pull together makes it just about our favourite Pixel phone of the year – more of this please Google. It's also an easy choice for our best phones 2021 list.
The Samsung Galaxy S21 range has been a great success for the South Korean phone maker, and the reason why can be seen clearly in the Samsung Galaxy S21 Plus, which sits between the standard S21 and flagship S21 Ultra in the range.
In the simplest terms, the S21 Plus is an S21 but with a larger screen, and what a screen that is, with the 6.7-inch AMOLED looking stunning and an absolute joy to use. This panel delivers a 1,300 nits peak brightness, HDR10+ support, and a dynamic refresh rate that maxes out at a buttery smooth 120Hz.
This impressive screen is powered by a Qualcomm Snapdragon 888 or Exynos 2100 CPU, depending on where you are in the world, which are both rapid, as well as 8GB of RAM and up to 256GB of storage space. It's a strong core package that delivers some impressive benchmark results and rapid real-world usage. This speed is also carried into its data connection, with a state-of-the-art 5G modem on board.
The Samsung Galaxy S21 Plus will also appeal to photographers, as it comes with a triple rear camera system and powerful selfie camera. This camera hardware is backed up with Samsung's excellent camera software, too, which delivers a bounty of shooting modes and options, including Director's View, which shoots video from the front and rear cameras simultaneously.
Throw in the latest Android 11 operation system, an in-display fingerprint reader, and an fast charging and long lasting battery, and it's easy to see why the Samsung Galaxy S21 Plus is one of the best phones on the market today.
The Xiaomi Mi 11 is the latest handset from Chinese phone maker Xiaomi, and it is interesting as, just a OnePlus did last year, the firm has continued to move away from its more budget background with this handset.
Just like last year's Mi 10 and then Xiaomi Mi 10T Pro, this handset retails for flagship-level money. We're talking over twice the price of the Xiaomi Mi 10T Lite, so this handset goes up against devices like the Samsung Galaxy S21 and iPhone 12.
In terms of specs and hardware, though, you are getting a flagship package. The processor is the cutting edge new Snapdragon 888 processor, which is built on a 5nm architecture, along with the rapid Adreno 660 GPU and then in max spec, 12GB of RAM and 256GB of storage space.
The screen is a beast as well, not only measuring in at 6.81 inches but also delivering 120Hz at a 1440x3200 pixel resolution and HDR10+. The screen has an eye-popping peak brightness of 1,500 nits as well.
The OS is also the very latest version Android, too, Android 11, and the phone has a very versatile camera system with superb macro shooting mode.
Overall, another strong mobile from Xiaomi, albeit it one that is rivalled for the price by various other manufacturers, including Samsung, Huawei and OnePlus.
There are plenty more specs to like as well, including the top-tier Snapdragon 865 processor and plenty of RAM and storage. The camera isn't the best in the business, but it's certainly capable of taking some decent snaps, and that extends to low light and night time photography too.
You do miss out on some flagship-level extras, like IP68 waterproofing and wireless charging, but everything considered (including the price) this is one of the best smartphones on the market in 2021.
There's a huge amount to like when it comes to the Oppo Find X3 Pro, and the premium flagship phone comfortably earns a place in our list of the best phones available right now. It's polished, it's fast, it lasts a long time between battery charges, it has a fantastic screen, and the camera is great too – was there anything else you were looking for?
The quad-lens rear camera is worth a special mention actually, because as well as offering an ultrawide mode and 2x optical zoom, it also has a microscopic mode that lets you take super-close-ups of fabric, surfaces, and more. It's a lot of fun to use and it helps the Oppo Find X3 Pro stand out even more.
It's fair to say that the handset is on the expensive side, but you get plenty back in return for your money – including 5G connectivity, the top-tier Snapdragon 888 processor from Qualcomm, IP68 protection against water and dust, and plenty more besides. Absolutely get this one on your shortlist.
The iPhone 12 Pro Max is not the best phone for most people. It's very big, it's very expensive and its specs are overkill for anyone who spends most of their online time Instagramming or watching video. But that's not who this phone is aimed at. Think of it less as a phone and more of a mobile film or photo studio.
The 6.7-inch display is spectacular but it's the camera assembly that's the real draw here: it has a larger sensor than its sibling and it has sensor-shift optical image stabilisation that moves the camera sensor rather than the lens. It's spectacular in low light, and there's also a longer zoom on the 12MP telephoto lens that's great for photography and video. Check out our iPhone 12 Pro Max Review for examples. And once you've taken your photos you can edit them in-camera and then output in DNG format.
As we said, it isn't cheap. But if you primarily use your phone for photography or filming, this is the cream of the Apple crop.
The Samsung Galaxy S21 5G delivers such a strong all-round package that it really does make you question why you would pay more for the Samsung Galaxy S21 Plus or Samsung Galaxy 21 Ultra. Yes, both those phones offer some improvements in terms of specs over the standard S21, but in terms of core usage experience they are very similar.
And, well, the S21 delivers everything you would want from a modern smartphone. You get a large 120Hz display, rapid 5G connectivity, a feature-packed camera system, and a strong all-round internal hardware spec. You also get the very latest version of Android as an OS, too.
The battery isn't the most capacious on this phone, that is true, and you also don't get a charger in its box also, which is an added expense unless you're already outfitted with a USB Type-C wired charger or one the best wireless chargers, but aside from that there really isn't much to dislike at all.
How to choose the best phone for you
Choosing the right phone is no easy task, as there are so many on the market and, truth be told, many of them are very similar. There are some core questions you should ask yourself before pulling the trigger on a smartphone upgrade, though.
Firstly, you need to establish if you're going to buy the phone SIM free (as in buy the phone outright upfront) or on contract. Both these options have their own strengths and weaknesses.
For example, buying a phone outright, and especially if it is a premium handset, can cost a lot of money, so you need to be able to swallow that. Once the phone is bought, though, then it is yours and you can go about getting one of the best SIM only deals, which offer better allowances for less money.
On contract purchases are great in the sense that they often put the phone in your hand for comparatively very little money or even for nothing, but then you need to pay for the phone over the period of your contract, which is tied to a network SIM plan that, most of the time, doesn't offer as good allowances or value as a SIM only one.
Next up you should ask yourself what you budget is, and what you're primarily going to be using the phone for. If you're a gamer then you're going to need to ensure you have a phone with good gaming functionality, while if you're a creative then you could benefit from a phone with digital stylus support. Equally, if you love taking photos then you need to prioritise a phone with a great camera system, while if you're a massive streamer then bagging a phone with a large screen is smart. If you're a busy working professional who travels a lot, then you'll want a phone with a large battery.
Once you've identified your needs and budget you can start to get more granular with your sorting. Next up we'd suggest identifying which OS and phone platform is right for you. The two main ones are Apple's iOS, which runs on all the maker's iPhones, as well as Android. iOS tends to be better for people who don't have too much technical knowledge and just want a streamlined, heavily guided usage experience, while Android is more open and complex.
Finally, once OS is decided start to add or take away features that you need or don't. For example, reverse wireless charging is really neat, but not every user will need it or use it, while phones that comes with huge amounts of RAM or storage may be useful for enthusiasts, but would go unused by many others. 5G connectivity is great and it is the future, but if you live in an area where there is no 5G coverage then do you really need a 5G phone?
These are just a few of the things we recommend people consider before buying a new phone, but we feel that providing each person does their research well (something this buying guide can help with), there's an ideal mobile for everyone.
Best phones: Most sold smartphone of 2021
The most sold smartphone of 2021 so far is, unsurprisingly, the Apple iPhone 11. This is the phone that is currently top of T3's best phones guide, and as of early September this year it has sold 37.7 million units around the world.
Interestingly, this is then followed by some interesting runners up. Where you would think Samsung and Huawei would be snapping at Apple's heels with their flagship devices, in fact it is the mid-range Samsung Galaxy A51 and Xiaomi Redmi Note 8 that follow, with 11.4 and 11 million sales respectively.
Indeed, it is then nothing but Xiaomi and Apple phones in the remaining top 10 in terms of most sold smartphones so far in 2021, with Apple taking up 5 out of the top 10 slots.
Now, of course, we've still got some big releases to come this year, but considering the gap between first and second in this list, we can't see any other phone dethroning Apple and its iPhone 11. And, to be honest, we're totally cool with that. The iPhone 11 is a superb phone and that's why it is our number one phone recommendation for most people.
Best phones: Most sold smartphone brands, in order
The most sold smartphone brands, in order are:
Samsung – The South Korean maker has the largest market share in the global smartphone industry, with a market share of 20% in Q1 and Q2 in 2020.
Huawei – In terms of sales, the major Chinese brand takes the number two position, with a market share of 17% in Q1 and 20% in Q2 2020.
Apple – In terms of pure profits, Apple is the number one smartphone brand, but now sit third overall in terms of smartphone sales at 14% for Q1 and Q2.
Xiaomi – The second Chinese firm to make the top 5, Xiaomi has accrued a market share of 10% in both Q1 and Q2 2020.
Oppo – The third Chinese brand in the top 5 list is Oppo, who took an impressive 8% of the market in Q1 2020 and 9% in Q2.
As you can see, Chinese phone brands now account for 3 out of the top 5 phone makers in the world, with their ability over the past five years to deliver top-tier tech first, or for a cheaper price, ingratiating them with many users.
South Korean maker Samsung though remains at the head of the top table, though, and has a wide range of phones in its offering, including foldables like the Galaxy Z Flip, as well as 5G phablets like the Galaxy Note 20 Ultra 5G.
Apple remains incredibly popular around the world, too, and currently retains its number two spot in terms of smartphone sales globally.
How we test the best phones
There's a lot to consider when reviewing one of today's best phones, and for T3 we have a detailed five-stage process that each new device goes through.
Firstly, we judge the phone from a build quality and fit and finish point of view, as well as how comprehensive its package is. This stage is very much ascertaining how a phone feels in the hand, how robust it looks and what extras it does or doesn't come with. If a phone has a cheap plastic backplate and a spongy screen then we'll find out and let you know.
Next up we review the phone from a setup and hardware point of view. This stage sees us set up the phone as we would if it were our own, as well as examine exactly what hardware it comes with, such as its processor, RAM, storage and GPU, among other things. The goal here is to see how accessible setup is and what, on paper, your money is buying you.
Thirdly, we then move onto the phone's software and highlight features. So, for example, on Android we test out how good the phone maker's user interface skin is, as each one if definitely not made equal. Or, for example, if testing a new Galaxy Note phone, we'll absolutely test out its digital stylus. We also test features like biometric security, fingerprint readers and reverse wireless charging.
Our forth stage of testing is dedicated purely to the phone's camera system, as truth be told they are one of the most important parts of a phone today and a primary reason why people choose one model over another. This stage involved taking photographs with the phone and testing out each of its main shooting modes, as well as analysing what video capabilities are on offer, too.
Lastly, we then consider each phone from a purely experiential point of view – as in, how is it like to use on a daily basis? This is a really important part of our testing as it strips away all the technical jargon and components and is just intended to reveal how good it is use. This procedure takes one to two weeks and often also encompasses battery testing.
Only then, when all five of these phone review procedures are complete, do we award a score to a phone, with 5 stars been the highest rank a product can get.
Liked this?