When it comes to the best MacBooks the all-new 15-inch MacBook Air has been blowing my mind – as stated in my review this week – and equally mind-blowing is that it's already got a tasty discount on week one. That's pretty much unheard of.
I'm super fond of my smaller 13-inch MacBook Air, but as I bought it recently and have since been using the larger 15-inch model – here's how the 13-inch compares with the 15-inch – I already want to upgrade to the bigger screen version. And with Apple's M2 silicon as standard, it's a powerhouse.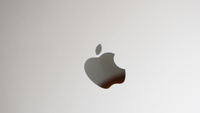 Apple MacBook Air 15-inch: was £1,399, now £1,349.97 at Laptops Direct
If the 15-inch MacBook has grabbed your attention and you're looking to buy, then you might as well save some cash in the process. And there's over £50 off the brand new model on its on-sale date, which is an unexpected deal that'll please prospective buyers.
It's not the biggest discount ever, but then every penny counts when it comes to a big purchase like this, and it puts the 15-inch Air further apart from the much pricier MacBook Pro 14-inch. If you're wanting cheaper then the smaller M1 13-inch model is still a great option, though.
Whether you're looking to upgrade your work laptop, or are a creative, Apple's options are among the best laptops on the planet. Their popularity proves that. And as the 15-inch Air is only 1.5kgs, it's also one of the best lightweight laptops that money can buy.
So there you have it: a bit of a 'wow' moment to see Apple's all-new MacBook Air discounted on day one. It also appears to be available on Amazon in addition to Laptops Direct, so have a shop around and check out the widget embedded below for the latest and greatest pricing.