The best Black Friday Dyson deals must be among the most searched and most purchased products every year. So far this year we've seen great deals on Dyson vacuum cleaners, including their flagship models. On the haircare products, most years, about the best you can hope for is that they're actually available to buy, and maybe they come with a free carry case or extra accessory or something of that ilk. And that's the case this year too, except that the free extras are actually worth quite a lot of money.
One thing I can't find any evidence of as yet is any deals on Dyson fans and air purifiers. That's probably down to a lack of supply, lack of seasonality and demand being high enough to mean there's no need to cut prices.
Of all the Dyson deals available right now, here's how we rank them for value.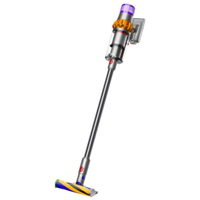 1. Dyson V15 Detect was £630 now £500 at John Lewis (and elsewhere)
With a saving of £130, no wonder this deal is flying off the shelves. This is Dyson's flagship vac, with their best suction, battery life and a built-in laser that rather eerily reveals hidden dust on your hard floors. It comes with a separate head for carpets, and an attachment for practically everything else you can imagine doing with a cordless vac.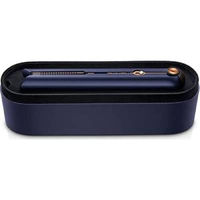 2. Dyson Corrale was £400 now £325 at John Lewis
Sure, it's probably Dyson's least popular haircare product but this cordless hair straightener is still very popular and you hardly ever see deals on it. John Lewis is here to buck that trend in no uncertain terms, with a £75 saving. There is a catch: you need to be a new My John Lewis member – it's a kind of loyalty card/voucher scheme.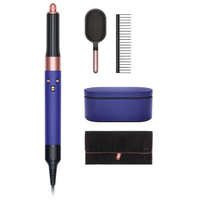 3. Dyson Airwrap £500 (the usual price) with £80 accessory set at Dyson
This might look at a glance like a saving of £0, but look closer and you will see that it comes with a 'rosé-edged travel pouch, paddle brush and detangling comb worth £80.' I'll leave you to decide whether you think that is actually worth £80. The fact it's a 'Vinca blue and Rosé' limited edition adds aesthetic and rarity value.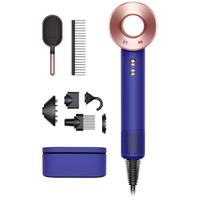 4. Dyson Supersonic £360 (the usual price) with £100 accessory set at Dyson
The same as the above, only this time it's a hairdryer, and for some reason the 'Presentation case, Paddle brush and Detangling comb' here are worth £100 instead of £80. I've put it at #3 because I get the impression the Airwrap is more sought-after than the Supersonic. Despite the renowned gale-force power of Dyson's hair dryer, I can't say I'm blown away by this deal.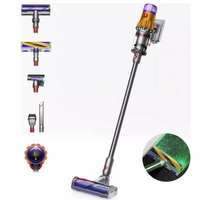 5. Dyson V12 Detect Slim was £530 now £400 at John Lewis
On the face of it, this looks more impressive than getting a free box, comb and brush with your expensive haircare product. And in a sense, it is. However, my recommendation would be to pay the extra £100 and get the much better V15 at #1. It outperforms the V12 in every department, although the V12 is very light, and has a power button instead of a trigger, both of which should make it a better call for anyone who is frail. That aside, as you can tell by their names, the V15 Detect is three better than the V12.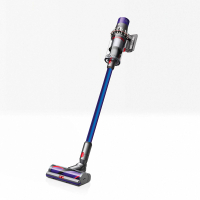 6. Dyson V10 was £429 now £325 at John Lewis
If you get this one, people will just think you're poor. This was a great cordless vac five years ago when it came out but cordless vac performance has improved so much since then that it can't help but seem a bit lacklustre. There are much better Dyson clones at this price, so only buy if you are a Dyson super-fan who needs a back-up vac.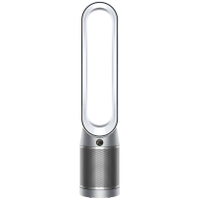 6. Dyson Pure Cool Auto React was £500 now £400 at John Lewis
This looks like a great deal, and it's available at various other retailers. They all trumpet a £100 price cut. However, on Dyson's own website, this fan is at the same price… and it's not described as a deal at all. This leads me to suspect that Dyson has simply cut the RRP because the Auto React lacks a few features of the Pure Cool model that preceded it. So I therefore disqualify this one as a deal at all, although it is an excellent product and the pricing is pretty keen.