This year's CES show was full of big screen TVs but what really struck me was how good short-throw or laser projectors had got. Hisense is one of the big names in laser projectors and divides its range into Laser Cinema for its lower brightness or regular projectors and Laser TV for its high brightness short-throw models.
Short-throw laser projectors are some of the best projectors on the market as they offer incredible colour and brightness and don't take up any more room than a regular TV. The projector sits just inches away from the wall it projects on.
Hisense's Laser TV models are fixed lens units that project anywhere from 80 inches up to 120 inches in size and come with a dedicated screen. The screens are collapsible too, making them easy to transport if you're moving house.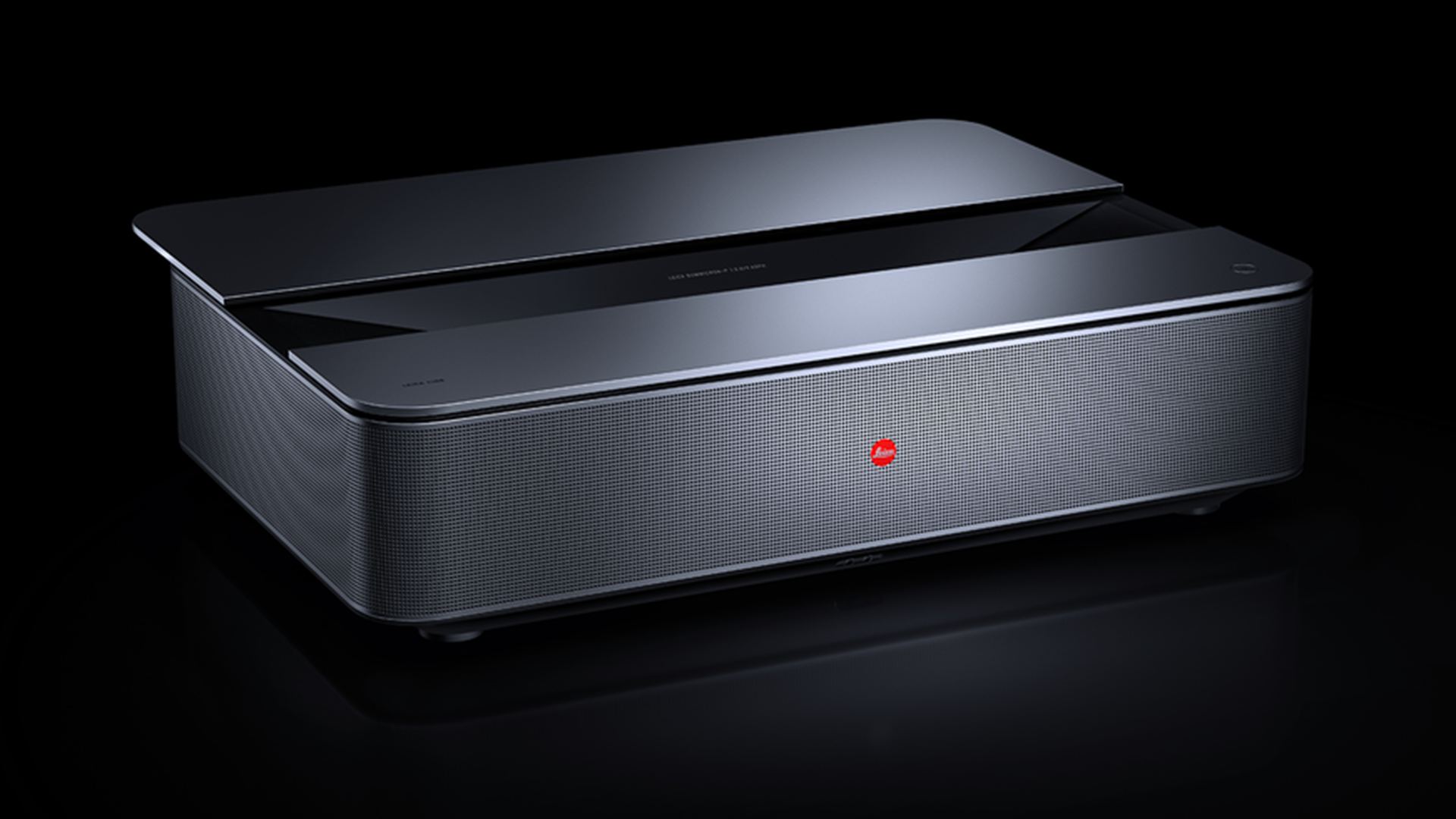 The Hisense L9H TriChroma Laser TV is the flagship model in the range, offering a 4K triple laser projection, for better colour accuracy and a 3000 ANSI lumens brightness that makes it viewable in daylight conditions. While that's not as bright as many of the top-end TVs (equivalent to around 875 nits), it's certainly very watchable and looked great on the stand. This model comes in both 100-inch and 120-inch sizes and now comes with an easy calibration set-up.
Hisense also previewed its upcoming 8K laser TV projector the 120LX. First announced at CES 2022, this is a 7680x4320 projection, with a triple laser. This is only the second 8K laser TV in existence (the other is the Samsung 8K Premiere, which is also not yet available) and looks incredible. However, the brightness is significantly lower (around 400 nits).
If you want the best possible quality from a short-throw projector right now, there's also a Leica version of the Hisense L9H, which was announced earlier in 2022. The Leica Cine 1 uses a Leica lens to produce a superior image and a beautifully designed casing, which has a sliding cover for the laser when not in use.