You'd be lying if you haven't heard of Philips Hue, and I'd also be seriously surprised if you haven't got at least one of its products. Known for its incredible range of smart lighting, Philips Hue has been a driving force for the entire smart home industry. It really is no surprise that it holds top spaces in our best smart light switches and best smart bulbs buying guides. Philips Hue also recently announced the launch of several new products at IFA 2023, as well as a significant Matter update. Exciting times, right?
Well, John Lewis must be in the same celebratory mood as it has announced a huge 3-day sale across most of the Philips Hue range. It has discounted a huge amount of products by 20%, particularly across some of Philips Hue's bestsellers.
As we head into darker and cooler days, using smart lighting to illuminate your home is the best way start feeling all cosy, and we think John Lewis' sale is the perfect place to start. We've therefore rounded up the 5 best deals for you to have a look, but you'll have to be quick as the sale ends on Thursday 14th September - go, go, go!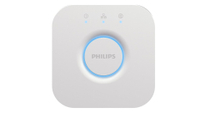 Philips Hue Bridge: was £49.99, now £39.99 at John Lewis (save £10)
Considered the heart of the Hue smart lighting system, the Hue Bridge connects to your Wi-Fi, allowing you to control your Philips Hue smart lights using the Philips Hue app both at home and from anywhere else in the world where you have an internet connection. If you've been after a Philips Hue Bridge for a while, now is the perfect time to get one! Save 20% by purchasing one with John Lewis, but definitely read our guidance piece on Philips Hue Bridge: what does it do and is it necessary? if you need some convincing.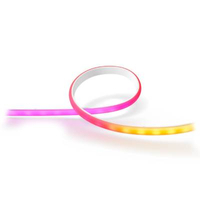 Philips Hue Smart Lighting LED Lightstrip: was £79.99, now £55.19 at John Lewis (save £24)
Bring colourful light to any area of your home! The Philips Hue Smart Lighting LED Lightstrip is flexible and extendable up to 10 meters, and is able to adhere to any surface. It's able to shine a single shade of white or colour light, and will illuminate your home beautifully.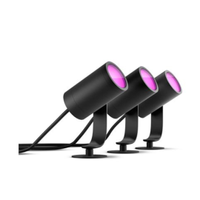 Philips Hue Lily Outdoor Spotlight (pack of 3): was £319.99, now £215.20 at John Lewis (save £104)
This Lily spot light 3-pack lets you highlight your favourite outdoor features, create interesting shadows and more. Simply connect the smart outdoor spotlights into any standard wall socket using the included low-voltage power supply to get millions of shades of white or coloured light in your garden.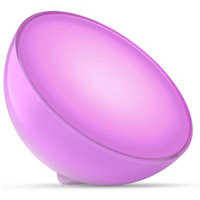 Philips Hue Go Portable Light: was £79.99, now £55.99 at John Lewis (save £24)
Philips Hue Go is a portable light that can colour your life with a shade of your choosing. Go can be controlled via Wi-Fi using the Philips Hue app, by Bluetooth, or by using the on-light controls. With Bluetooth, you can control this bulb straight out of the box using the Hue Bluetooth app, and it also works with Alexa and the Google Assistant voice assistant devices.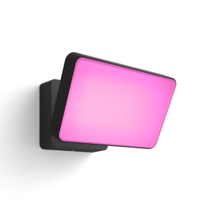 Philips Hue Smart Outdoor Floodlight: was £179.99, now £127.99 at John Lewis (save £52)
The Philips Discover Floodlight allows you to expand Hue technology to the outdoors. Designed with an integrated LED module, this innovative light has millions of colour options so that you can create any ambience you prefer.
Remember that these aren't the only products on sale, and John Lewis have discounted lots more! Check out the rest of the Philips Hue sale if you're looking for something else!
Want to hear a bit more about Philips Hue in general? Why don't you have a look at our experience of the Philips Hue entertainment system?