There are some amazing offers on streaming devices on Amazon and other retailers right now, thanks to the Prime Big Deal Days sales. So, if you are looking to get superfast, super smooth access to the best streaming services, now's a great time to buy.
In fact, for most of the deals (the ones on Amazon) you might only have until the end of play tonight (11 October) as its Prime Big Deal Days will be over soon. That gives you enough time for a bargain though, and I've got three I highly recommend.
As the former deputy editor of Home Cinema Choice magazine, I've been testing streaming devices of all shapes and sizes for many years, and there are three brands that really know their onions – Amazon, Google and Roku.
All three have devices on sale right now, so check out the below, especially if you're looking for a decent streamer to get Netflix, Amazon Prime Video, Disney+, etc, in a second room or bedroom.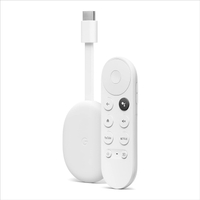 Chromecast with Google TV (HD): was £34.99, now £22.99 at Amazon
If you don't need 4K streaming or Dolby Atmos, you can't go far wrong with the Chromecast. It runs Google's latest user experience and has Google Assistant built in for voice control.
Check prices: Argos £34.99 | Google £34.99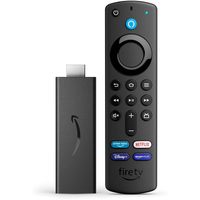 Amazon Fire TV Stick: was £44.99, now £29.99 at Amazon
Amazon's Fire TV Stick is a classic and hugely popular, and now you can get the HD version with a very healthy discount. It gives you access to all the major streaming services, as well as full Alexa support.
Both of the above deals require Amazon Prime membership to get the best discount. However, you can sign up for a free 30-day trial period if you are a new subscriber, and then leave again if you don't want to continue with the other great benefits.
There's another great streaming deal for everyone to make the most of, even without Amazon Prime. That's because the Roku Express HD streamer is now available for under £20 on Currys in the UK.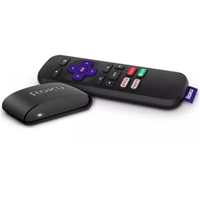 Roku Express HD: was £29.99, now £19.99 at Currys
One of the cheapest but very capable media streamers around, the Roku Express HD arguably has the best service support – with 1,000s of apps available.
Another great deal that's available is for those looking to spend a little more for improved picture quality and sound. That's because the Chromecast with Google TV 4K version is also available in the Prime Big Deal Days sales.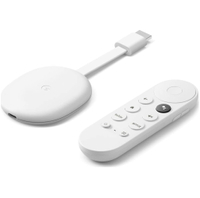 Chromecast with Google TV (4K): was £59.99, now £39.99 at Amazon
Get a third off Google's top tier streaming device. It's faster, more stable and, most importantly, can stream 4K HDR pictures from the services, including support for Dolby Atmos audio.
Check prices: Google £59.99
Amazon's Prime Big Deal Days runs until the end of Wednesday 11 October 2023. T3 will keep you informed on all the biggest deals that remain in place afterwards too – including the best offers on five-star rated products.