As the summer temperatures have reached hot, hot, hot, people are rushing out to buy fans to cool themselves down, down, down, and UK retailer Currys is doing its it by blasting the prices on a range of fans, melting them down until they're much more wallet-friendly.
With the heatwave set to continue, checking out what the electrical retailer has on offer is a must, with this blisteringly hot sale even including top o the line Dyson fans.
Apparently, today is set to be the hottest day in June for over 40 years, and between that and the waves of lockdown panic-buying, you don't want to be left high and dry (and very hot!) thanks to a sudden fan shortage! So with the hot weather forecast to continue you might want to grab a cheap fan sooner rather than later.
If you place your order today, you can it delivered to your house or, if it's in stock at your local Currys store, once you've ordered it you could swing by on the way home and be enjoying that sweet, cool breeze TONIGHT. Doesn't that sound nice?
And to make for an even more scorching deal, you can get an additional 10% off when you buy two or more selected fans with promo code FANS10. And don't forget the retailer offers a price match guarantee!
Here's a selection of popular fans on sale at Currys right now.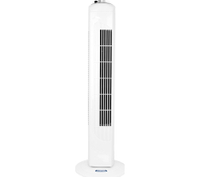 Status 29" Tower Fan | £29.99 | Save £30.00
The Status Tower Fan is designed to save space while providing that cooling breeze during summer months and at £30 it's a bargain. The fan offers three speed settings and oscillating function so you can adjust it to suit the level of cooling you want.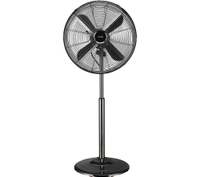 Logik 16" Pedestal Fan | £49.99 | Save £30.00
If you like the styling of the Logik Floor Flan but you want something a bit taller, then you'll want this Pedestal Fan. It's also slightly bigger at 16" rather than 14".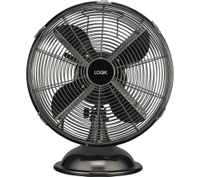 Logik 12" Desk Fan | £29.99 | Save £20.00
There's a tasty saving on this 12" desk fan in a cool gun metal finish. it offers 40 W of power, three speed settings, and both oscillating and tilt features.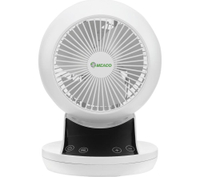 MeacoFan 360 Portable 6" Desk Fan | £49.99 | Save £10.00
This compact and quiet 6" desk fan in pristine white has a whopping 12 speed settings and is quiet as a mouse, so you can pop it on without worrying about any distracting noises. Sporting a digital display and timer, it tilts and oscillates, and can be powered by USB for ultimate convenience.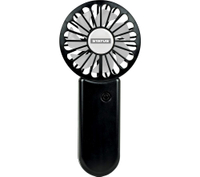 STATUS AirBlast Rechargeable Handheld Fan | £6.99 | Save £3.00
All set for household fans but need a way to cool off on the go? Maybe the AC in your car is broken, or the kids are still too hot? This lightweight, handheld, rechargeable fan is the perfect solution, with three speed settings. Recharge with the micro USB cable provided, hand off a couple to the kids, and enjoy the breeze!
There are lots more fans on offer: browse more fans at Currys and check out the T3 roundup of the best fans available right now.
If you really want to make the most of the hot weather, give our list of the best hot tubs a gander.
Fan roundups on T3