Black Friday falls on the 24 November but more than any year before it the sales have already begun and are well underway – as you can see from T3's best Black Friday deals page. There are stacks of good deals on the best headphones, too, which T3's expert team has rounded up here.
This isn't just a smattering of headphones thrown into a list either. Oh no: this is a best-of-best guide to the sales that only includes headphones awarded T3's lucrative 5-star Platinum Award, certifying absolute quality assurance. These are tried-and-tested headphones that the T3 team has tested and is fully behind.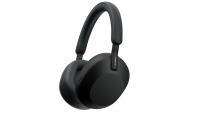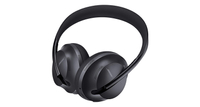 Bose NC Headphones 700: was £349, now £199.95 at Bose
T3's Tech Editor was rarely seen without Bose's flagship headphones, having donned them for the last five years (only since replacing them with the Ultra Headphones). Despite being older they remain among the best active noise-cancelling headphones you can buy today. Add superb style and comfort and, at this price, these are a clear winner. Caveat, though: these are refurbished, but the price is stupendous.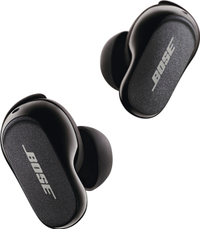 Bose QC Earbuds 2: was £279, now £189.95 at Bose
While Bose was quick to release a successor to these 2022-launched QC Earbuds 2, that's what makes them a great deal right now. Sure, you don't get the spatial audio effect available in the newer Ultra Earbuds model, you do still get exceptional sound and, importantly, active noise-cancelling (ANC) that's truly among the best you'll experience from any in-ear earbuds available today.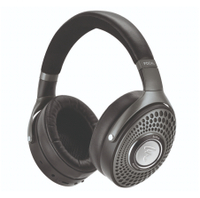 Focal Bathys: was £699, now £599 at Sevenoaks Sound and Vision
T3's long-time audio expert and freelancer awarded the Focal Bathys the full-marks score, calling them "a complete success" in our review. Their active noise-cancelling may not be as strong as others in this list, but if you're after some of the best wired headphones (which you can also use wirelessly) then this offer makes these devilishly good-looking headphones even more tempting.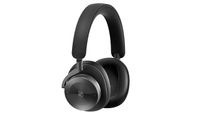 Bang & Olufsen Beoplay H95: was £895, now £599 on Amazon
Bang & Olufsen's headphones are certainly at the pricier end, but if you're looking to buy something extra special during the sales then there's no doubt that the H95 with this discount are even more tempting. T3's former Reviews Writer said "you get incredible sound, more than enough battery life and they do a great job at blocking out surrounding noise."
While the T3 team has hand-picked these headphones deals and their respective best-price retailers, let's not forget: during the Black Friday sales we'll likely see flash deals and price fluctuations. So check out the shopping widget below to see real-time pricing from alternative source.