Although Black Friday isn't officially until 25 November 2022 this year, that hasn't stopped the sales starting up early. So if you're in the market for a brand new 55-inch TV as part of this year's Black Friday sales then you're in the right place.
The best 50-inch TVs are always huge hits over Black Friday, because they can fit into most people's living rooms without requiring a major move-around of everything else. They're also large without being obscenely huge, which means you can get more immersed in the action compared to smaller panels.
One of the advantages of 50-ish-inch TVs is that you can find them at many price points. There are cheap ones can be found among the best TVs under £500, many can be spotted in among the best TVs under £1000, while most of the top-tier sets in T3's best TVs feature will also have a 50-inch equivalent.
Below I've highlighted select deals on the current best Black Friday 50-inch TV deals that you'll find in the sales. There's something for everyone, whether the best OLED TVs from LG, or the best QLED panels from Samsung's best TVs. Happy shopping!
Today's best Black Friday 50-inch TV deals in 2023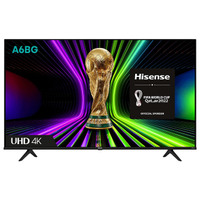 Hisense A6 50-inch 4K TV: £499, now £299 at Amazon
When a 50-inch TV is almost half price and it's a 2022-model you'd best take notice. This affordable yet large panel from Hisense, the 50A6BGTUK, delivers 4K ultra-high-resolution at a not-so-ultra-high price point. Bargain!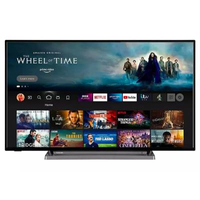 Toshiba Fire 50UF3D53DB TV: £399, £299 at Argos
Get this 50-inch Toshiba Fire TV for under £300 at Argos, which is a chunky £100 off the list price. This 4K telly comes with Fire TV built-in, plus Alexa voice remote for easy launch and control. Big yet budget, just how we like 'em on Black Friday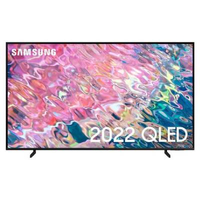 Samsung QE50Q60BAUXXU 50" QLED TV: £699 now £579 at Currys
Save £120 on the Samsung 50-inch Q60B QLED TV at Currys. This 2022 model, which is the mid-level of the company's range, uses Quantum HDR to power great high dynamic range for incredible pictures. It's also available at Argos.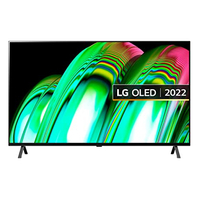 LG A2 OLED 48-inch TV: was £1299, now £799 at Amazon
If you want an OLED, but don't want to pay giant sums on money, then LG's 2022 entry-level A2 model is a real standout offering. A mite less bright than the LG C2, but this 48-incher costs a chunk of cash less and is my Black Friday TV pick.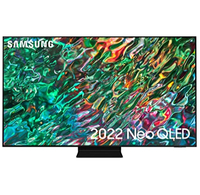 Samsung 50-inch QN90B Neo QLED 4K TV: £1,199 now £899 at Currys
This great 4K TV, which is a 2022 release and towards the upper echelons of Samsung's Neo QLED range, has come down a lot in price, with £300 off. It features mini-LED to deliver brighter visuals than your norm. If you fancy the 55-inch model instead then it's only an extra £100 more. That's top quality kit but for less cash.