The best Black Friday fridge freezer deals are a great way to save money on this major kitchen appliance. If past sales are any indication, we're expecting juicy discounts from manufacturers such as Samsung and Hisense, and retailers like Currys and Argos. But if you can't wait for the best Black Friday deals on fridge freezers to arrive, don't worry as there are tempting offers already trickling through.
This is handy if you need an emergency upgrade and are looking for the cheapest prices on the best fridge freezers for home delivery.
In addition to keeping our eye on early Black Friday fridge freezer deals, we've also rounded up the most popular models to pick from now. We've included the best prices for each model too so that you can secure the biggest savings.
Last year, the best Black Friday fridge freezer deals included discounts on American style fridge freezers, freestanding, and sleek integrated models. Because of stockpiling during the early pandemic, chest freezers and mini fridges were still in demand.
If you're looking for a smart fridge freezer, the best deals for you will likely come from LG or Samsung, and we'd recommend considering a past season model as they still offer bags of tech but a lower price because they aren't the latest version.
When choosing from among the best Black Friday fridge deals, create a list of your must-have features and storage capacity, as well as the type of appliance you want (American, chest, integrated, mini) and how much budget you have. All of these considerations will help you narrow down your ideal choice quickly, so you can snag that saving before stock sells out.
Black Friday Fridge Freezer deals at top retailers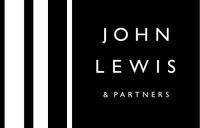 John Lewis Black Friday fridge deals
John Lewis & Partners is always a great place to shop for large appliances. It always has deals, cashback offers and sales on fridges and fridge freezers, and Black Friday is unearthing some really cracking refrigeration deals. You get all the usual JL&P goodness in the form of excellent customer care, extended warranties and delivery with the option of installation.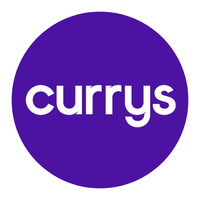 Currys Black Friday fridge deals
Currys has an absolutely humungous array of fridges and fridge freezers that can be searched by make – all the big brands are there – and price. And lots of big names have discounts, naturally.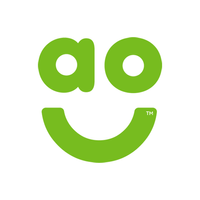 AO Black Friday fridge deals
AO is another of our favourite fridge and freezer vendors. The sheer size of their refrigeration section is something to behold, AO promises to price-match rivals and offers delivery to suit you – including next- or named-day and time. If you can't find a killer Black Friday fridge deal at AO, you just aren't looking hard enough.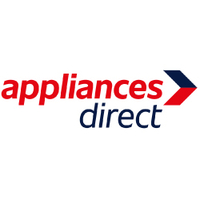 Appliances Direct Black Friday fridge deals
Don't discount getting a discount at Appliances Direct. The white goods cousin of Laptops Direct, this massive online store is perhaps slightly less well known than the shops above, but those in the know rate it very highly for low prices and great customer service.
Today's best Black Friday fridge freezer deals – our picks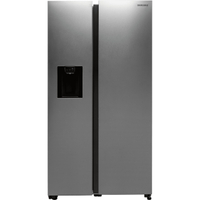 Samsung RS8000 American Fridge Freezer: was £1,499, now £999 at AO.com
Save £500 (33%) on this gloriously big American-style unit. It offers a whopping 634 litres of capacity in total, and features a no-frost freezer system and quiet motor. There's a water dispenser and ice creator built in, if you plumb it.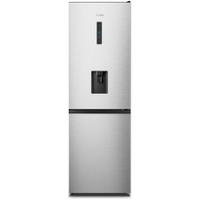 HISENSE RB395N4WC1 Fridge Freezer: was £449, now £369 at Currys
Save £80 on this freestanding fridge freezer, which offers 207 litres of fridge space and 97 litres of freezer. It's frost free, has a handy wine holder, and features a water dispenser on the front that doesn't need plumbing – you just fill a water tank every so often.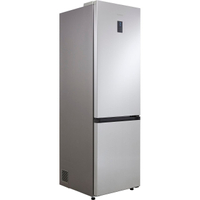 Samsung RB7300T Fridge Freezer: was £699, now £499 at AO.com
Save a huge £200 on this equally huge fridge freezer, which provides a total of 360 litres of storage – 248 fridge and 112 freezer. It has a frost-free freezer, quiet motor, and air circulation system in the fridge that aims to keep fresh stuff at its best for longer.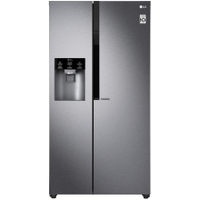 LG GSL460ICEV American-Style Fridge Freezer: was £1,199, now £849 at Currys
Save £350 on this double-doored fridge freezer, which offers a total space of 606 litres, with 400 litres in the fridge and 206 for the freezer. The moisture-trapping crisper section helps with fresh food, fan circulation keeps everything the right temperature, and if you plumb it, you've got water and ice on tap.
HISENSE BLACK FRIDAY FRIDGE FREEZER DEALS
Hisense RQ560N4WC1
Hisense RB327N4WB1
SAMSUNG BLACK FRIDAY FRIDGE FREEZER DEALS
Samsung RS8000 RS68A8820SL
Samsung RS3000 RS52N3313SA
BEKO BLACK FRIDAY FRIDGE FREEZER DEALS
Beko CXFG3691VA
Beko Pro MN1436224DPS
ZANUSSI BLACK FRIDAY FRIDGE FREEZER DEALS
Zanussi ZNME36FU0
Zanussi ZNME36FW0
HOTPOINT BLACK FRIDAY FRIDGE FREEZER DEALS
Hotpoint FFU4D
Hotpoint H1NT 811E W 1
BOSCH BLACK FRIDAY FRIDGE FREEZER DEALS
Bosch Serie 4 KGV36VWEAG
Bosch KAI93VIFPG
HISENSE BLACK FRIDAY FRIDGE FREEZER DEALS
Hisense RQ560N4WC1
Hisense RB327N4WB1
SAMSUNG BLACK FRIDAY FRIDGE FREEZER DEALS
Samsung RS8000 RS68A8820SL
Samsung RS3000 RS52N3313SA
BEKO BLACK FRIDAY FRIDGE FREEZER DEALS
Beko CXFG3691VA
Beko Pro MN1436224DPS
ZANUSSI BLACK FRIDAY FRIDGE FREEZER DEALS
Zanussi ZNME36FU0
Zanussi ZNME36FW0
HOTPOINT BLACK FRIDAY FRIDGE FREEZER DEALS
Hotpoint FFU4D
Hotpoint H1NT 811E W 1
BOSCH BLACK FRIDAY FRIDGE FREEZER DEALS
Bosch Serie 4 KGV36VWEAG
Bosch KAI93VIFPG
HISENSE BLACK FRIDAY FRIDGE FREEZER DEALS
Hisense RQ560N4WC1
Hisense RB327N4WB1
SAMSUNG BLACK FRIDAY FRIDGE FREEZER DEALS
Samsung RS8000 RS68A8820SL
Samsung RS3000 RS52N3313SA
BEKO BLACK FRIDAY FRIDGE FREEZER DEALS
Beko CXFG3691VA
Beko Pro MN1436224DPS
ZANUSSI BLACK FRIDAY FRIDGE FREEZER DEALS
Zanussi ZNME36FU0
Zanussi ZNME36FW0
HOTPOINT BLACK FRIDAY FRIDGE FREEZER DEALS
Hotpoint FFU4D
Hotpoint H1NT 811E W 1
BOSCH BLACK FRIDAY FRIDGE FREEZER DEALS
Bosch Serie 4 KGV36VWEAG
Bosch KAI93VIFPG
HISENSE BLACK FRIDAY FRIDGE FREEZER DEALS
Hisense RQ560N4WC1
Hisense RB327N4WB1
SAMSUNG BLACK FRIDAY FRIDGE FREEZER DEALS
Samsung RS8000 RS68A8820SL
Samsung RS3000 RS52N3313SA
BEKO BLACK FRIDAY FRIDGE FREEZER DEALS
Beko CXFG3691VA
Beko Pro MN1436224DPS
ZANUSSI BLACK FRIDAY FRIDGE FREEZER DEALS
Zanussi ZNME36FU0
Zanussi ZNME36FW0
HOTPOINT BLACK FRIDAY FRIDGE FREEZER DEALS
Hotpoint FFU4D
Hotpoint H1NT 811E W 1
BOSCH BLACK FRIDAY FRIDGE FREEZER DEALS
Bosch Serie 4 KGV36VWEAG
Bosch KAI93VIFPG