When it comes to the best streaming services, Apple TV probably isn't the first thing many would opt for. Other brands – like Netflix, Amazon Prime and Disney Plus – have a little more heritage in the space.
Don't write it off too quickly though. There's a whole host of great content on there, with a wealth of brilliant original shows and movies. Plus, it has arguably the nicest interface of any streaming service, with typical Apple minimalism.
It also offers a really brilliant service for football fans – MLS Season Pass. This service sees the platform stream every single MLS game throughout the season for a comparatively low price – just $99/£99 a year. That's cheaper again if you're already subscribed to Apple TV+.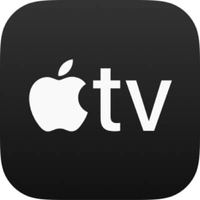 MLS Season Pass: was £99, now £49 at Apple
The MLS Season Pass on Apple TV offers access to every single fixture in the American top flight. You'll get high-quality coverage, with access to highlights for every game, too!
And right now, it's even cheaper again. As the season hits its midway point, Apple are offering a half price subscription to users looking to catch the second half. That means you can sign up right now for just $49/£49. And again, if you're already subscribed to Apple TV+, that deal is even sweeter, with the second half for just $39/£39.
That is an absolute bargain. For that price, you'll have access to every single MLS fixture for the remainder of the season, as well as comprehensive highlights for all the games you don't catch.
As a football fan, I'd also argue that the MLS is one of the most underrated leagues there is. Sure, it doesn't have the appeal of major European league, or the panache of South America, but what you do get is fierce competition and a host of household name players. Former Man United and Real Madrid striker Chicharito, Juventus legend Giorgio Chiellini, and Arsenal starlet Carlos Vela are just some of the notable names on show.
For £49/$49, it's well worth a go. You might even find your new favourite team.