Arsenal vs West Ham is on now and here's how to stream it for free – so long as you are an Amazon Prime member, or can remember to cancel their free trial within 30 days of Boxing Day. It's a right pain finding any given Premier League football match online as rights are largely divided between Sky and BT Sport. This one is streaming live and for free on Amazon Prime Video. The other good news is the commentary team are Ally McCoist, with his Connery-esque burr and Jon Champion, who at least doesn't make you want to cut off your own ears, and throw rotten fruit at the TV, like Sam Matterface does.
UPDATE: With the second half well underway, it's 3-1 to Arsenal. West Ham barely had a touch in the first half but they were 1-0 up at half-time after their sole serious attack led to a penalty. That's why local derbies are always exciting. To the untrained eye, Arsenal looked like a bunch of poncey show ponies mincing about. So more like dressage ponies. Since they've equalised through Shaka, then taken the lead when Martinelli suckered West Ham's goalie at the near post, they're looking like more cheery ponies. West Ham have been largely dire and even without Jesus it's clear who will have a happy ending to this Christmas story.
West Ham v Arsenal: the story so far
It's cockles and whelks vs prawn sandwiches. It's East London vs North London. It's Irons vs Gunners.
Arsenal are somehow top of the Premier League. If you'd suggested that two years ago you'd have been laughed at and probably pelted with fruit, like Sam Matterface should be. It's an impressive resurrection story for the Gunners – although ironically Jesus, one of their key players, has crocked himself during Brazil's World Cup campaign, and will not be playing tonight.
Going into this game, Arsenal were five points clear of closest rivals Manchester City and four points clear of dark horses Newcastle. Mikel Arteta's hair is always extremely neat, and his face all but immovable, and right now he looks smoother and more pleased with himself than ever. He's taken a struggling Arsenal side and made them into potential title winners – even Granit Xhaka! At some point gravity and reality may well kick in, but right now the Arse' are living the dream.
By contrast, West Ham's fortunes are always hiding so far this season – you could almost say their dreams have faded and died like, I don't know, bubbles or something. Having taken West Ham to the dizzying heights of seventh in the Premier League last season, as well as the semi-final of the Europa League, pursed-lipped West Ham supremo David Moyes has had a bit of a struggle this season. His side sit 16th in the table going into this match, leaving him looking even more furious than usual.
A defeat today, plus a few more defeats in coming weeks, could see the Hammers take the highway to the relegation zone. At which point, even West Ham's famously patient fans might start to lose it with the former Manchester United manager and David Sullivan and David Gold – the comedy porn baron pensioners who own the club – may choose to make him a former West Ham manager as well.
Any London derby tends to be hard-fought, foul-mouthed and unpredictable. However, despite the absence of Jesus, Arsenal at home at the Emirates stadium are likely to come out the winners in this Christmas tale. Sorry I've done that joke 3 times now.
What channel is Arsenal v West Ham on?
In the UK, the match is on Amazon Prime Video. Matches suddenly being on Amazon instead of Sky or BT Sport is something football fans in the UK have got used to in recent years. This is one of the more potentially exciting and important clashes that Amazon has shown since it started dabbling in sports broadcasting.
How to watch Arsenal v West Ham in the UK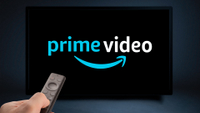 Watch Arsenal v West Ham live on Amazon Prime Video
Older readers will remember that live football matches from the English top division used to routinely be free to watch on their small, black and white tellies. They also probably remember having kickarounds with jumpers for goalposts, and stadiums where you could stand up, and smoke.
Amazon Prime is tapping into that nostalgia, by giving everyone a Premier League match to watch for free this Christmas. You do need to be an Amazon Prime member – which also gets you free delivery on all Amazon orders, and a clutch of other benefits – but you can get a free 30-day trial if you aren't already signed up.
How to watch Arsenal v West Ham in the USA
To stream in the USA, you'll need to be signed up to FUBO, which sounds like a rude acronym, but is not. There is the option of a free trial, if you're a cock-er-nee in Noo Yoik and just want to watch this match before heading off back to your gaffe daaahn Romford way.
Via cable or satellite you'll need to tune in via the USA Network, y'all, and have yourselves a nice day now, you hear.
How to watch Arsenal v West Ham in Australia
In Australia, Premier League rights rest with Optus. You can sign up for $24.99 per month or '$6.99 per month for eligible Optus customers,' whatever the hell that means.
Optus' website seems kind of primitive and the soccer streaming resolution is only 720p, but larrikins can't be choosers now, can they? I can't imagine there's huge demand for English football down under.
Arsenal v West Ham: How to watch if you're out of the country
If you find yourself out of the country during the Christmas period – like Kevin in Home Alone 2 – you may find that your usual method of watching doesn't work. Fear not, though, as the best VPNs can help you navigate around geo-restrictions, to watch as you would when you were sat at home – like Kevin in Home Alone 1.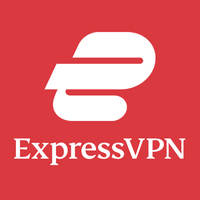 ExpressVPN is our pick of VPN providers
With its consistent high speeds and wealth of security features, alongside its ability to unlock geo-restricted content, you can live stream England vs Iran with ExpressVPN.
Better still, right now, you get an extra three months free when you sign up, making it even better value.