Much as I love the best streaming services, you really can't beat a good ol' slice of physical media. That's why I wrote how the end of 4K Blu-ray will be a major loss for us all. But before it's gone, horror fans, there are some fantastic deals out there of classics both modern and from back in that day that are well worth a look.
That's because, ahead of this Halloween, we're now in the thick of the Amazon Prime Day 2 sales – or Prime Big Deal Days, as Amazon officially calls it – a sales period from Tuesday 10 to Wednesday 11 October that's got heaps of offers on, from the best TVs to, you got it, the best Blu-ray movies to then play on that screen.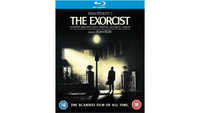 The Exorcist [1973]: just £5.99 at Amazon.co.uk
If you're anything like me and only ever got to see this ultimate classic horror on a tiny TV then now's your chance to up the quality to Blu-ray levels and scare the wits out of yourself all the more. This is the one that kicked off supernatural horror movies as we know them – a full 50 years ago!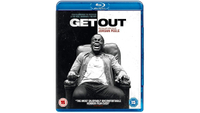 Get Out [2017]: just £5.66 at Amazon.co.uk
It's not just old-school classics that make the cut in this list, though, Jordan Peele's directorship of this socio-conscious brooding thriller-horror is a must-watch. I've since gone on to watch Peele's (unrelated) Nope and he's quite the master at bringing total unease without resorting to extended sequences of violence (not that they lack here...)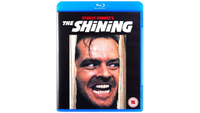 The Shining [1980]: just £5.99 at Amazon.co.uk
Stanley Kubrick's masterpiece depicts Jack Nicholson in one of his most famous roles. This classic psychological horror is a master of tension, isolation and unease. It's over 40 years old, but to this day lives on in people's minds – watch it again and you'll know precisely why...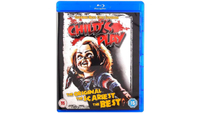 Child's Play [1988]: just £5.09 at Amazon.co.uk
I'd go so far as to call Chucky's first outing a cult classic. A slasher movie, sure, but it comes from that era of American comedy-horror classics (think Gremlins, Critters) in walking a fine line that's always – at least initially, as it doesn't shy away from jump-scares and outright violence as it progresses...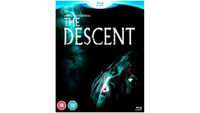 The Descent [2005]: just £4.49 at Amazon.co.uk
Had to pick a British horror classic for those of us who are now terrified at the very concept of going caving. The film depicts six women who descend into a cave and, well, it doesn't go very swimmingly from there on in. One of the 'noughties classics' this, more on an Aliens tip but a whole lot less sci-fi...